A Sport Utility Trailer Made for Outdoor Adventurers
If you are looking for a versatile sport utility trailer that can haul camping equipment, kayaks, canoes, mountain bikes, road bikes, and other outdoor adventure gear check out SylvanSport's GO and GO-Easy. We call these products adventure trailers because they are designed to haul all the gear you need on trips to the mountains, rivers, oceans, or any other wild and natural place.
You don't need a SUV or truck to tow either the GO or the GO-Easy. Both units are so lightweight that even a compact car can pull them! No matter what kind of vehicle you drive, these expertly engineered and well-built utility trailers are the ideal hauling solution for camping, kayaking, mountain biking, fishing, road cycling, and all the outdoor sports you love.
Sport Utility Trailer and Camper—All in One!
GO is not only a trailer—it's also a sleek pop-up camper! In ten minutes you can transform the GO from a gear trailer into a camper that sleeps four adults comfortably. Convert the GO to whatever configuration you need: Travel Mode, Transport Mode or Camping Mode. When you are in motion, each GO carries up to:
12 kayaks or canoes
2 motocross bikes
1 full sized motorcycle
1 ATV
100 cubic feet of cargo
With all that hauling capability, GO weighs in at a mere 840 pounds unloaded. It is light enough to be towed by any small car, including vehicles made by Subaru and MINI Cooper. Or take it off road behind your truck, Jeep, or SUV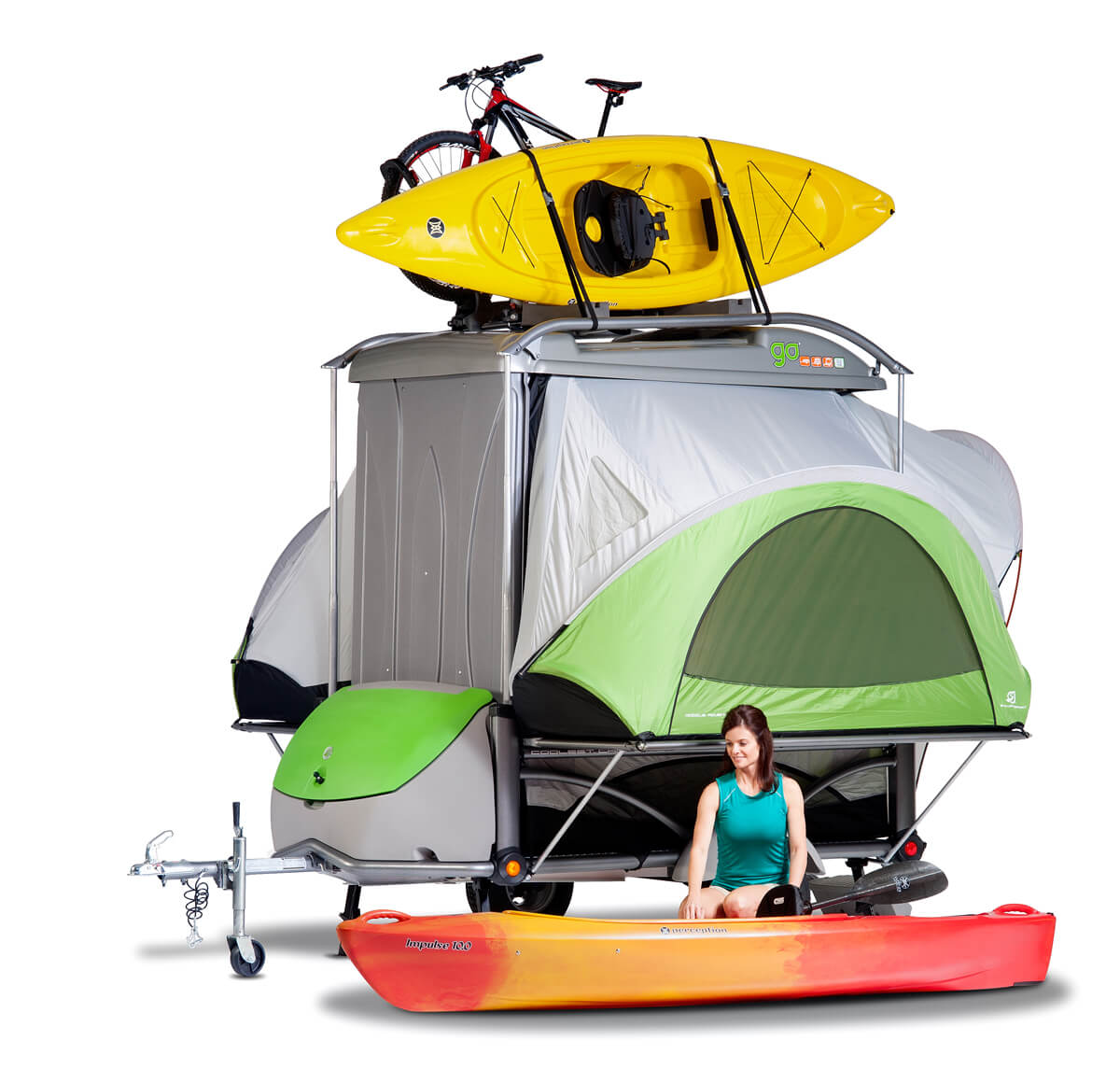 A Micro Trailer Made to Haul All Your Favorite Sporting Gear
If you need an even lighter, more economical sport utility trailer take a look at the GO-Easy. Though the GO-Easy weighs in at a mere 275 pounds it can haul up to 325 pounds of outdoor adventure equipment, landscaping gear, or any other type of cargo you need to get from point A to point B. This small utility trailer is so light you can tow it behind a motorcycle! Innovative engineering enables you to securely haul:
5 bikes
4 kayaks
A mix of boats, bikes, surfboards and other watercraft
6.2 cu ft. of dry storage in the weatherproof pod
All on this one indispensable adventure trailer!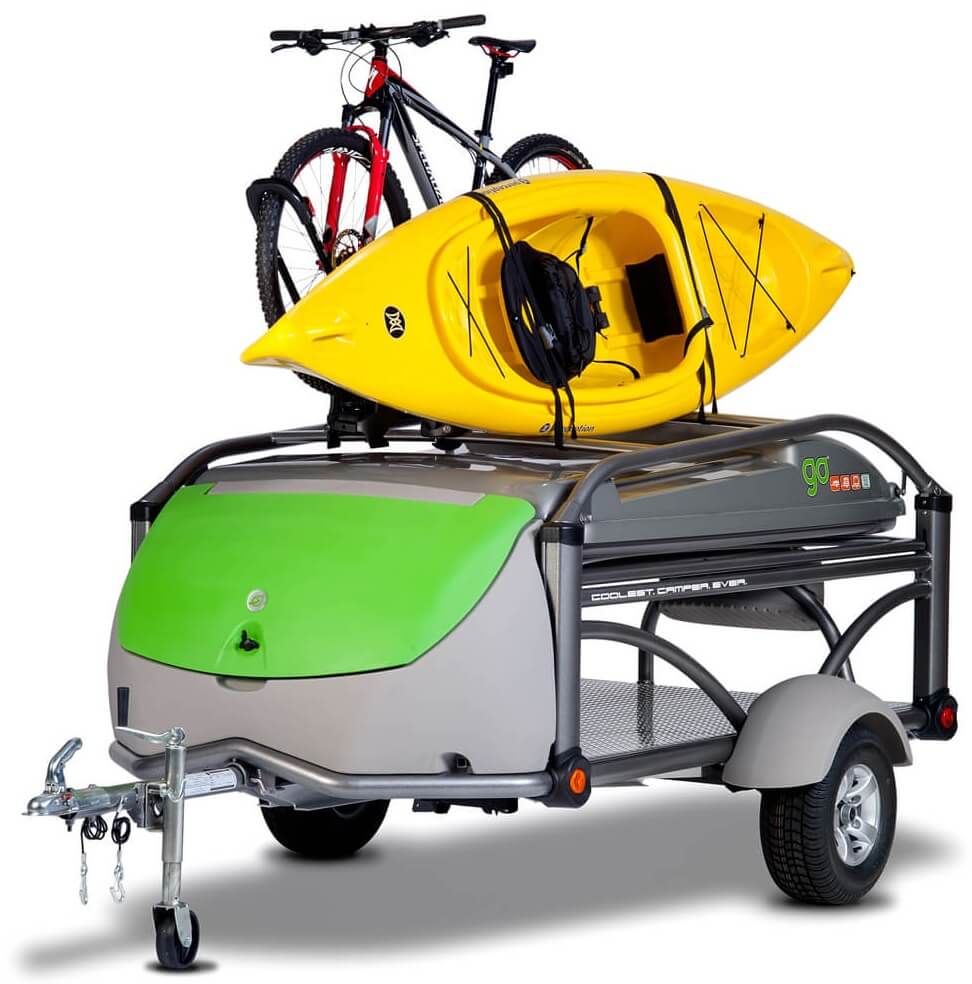 Get A Sport Utility Trailer from a Manufacturer Known For Quality
You can trust your most treasured outdoor gear to be hauled safely on a trailer made by SylvanSport. We've developed a reputation for designing some of the toughest built, best designed outdoor products available on the market. All of our products are designed and made in America.
Disclaimer: SylvanSport recommends that all GO owners follow the guidelines put forth by their tow vehicle manufacturer. We do not recommend doing anything that would either void a warranty, create an unsafe condition on the road, or put anyone in an uncomfortable situation.