There's an extraordinary feeling that comes with the masterful German engineering of a BMW. The style and power of your BMW are the perfect match for the brilliant engineering and beautiful design of the SylvanSport's groundbreaking GO camper. GO is compatible with a wide range of BMW models, including sports cars, convertibles, sedans, coupes, and SUVs. GO is made to be lightweight and aerodynamic—so you can tow it with your BMW with plenty of power to spare.
Love Great Engineering? Then You'll Love the GO BMW Camper
We're going to go out on a limb and speculate that, as a BMW owner, you appreciate great engineering. So, you'll love the detail and innovation that went into this out-of-the-box camper. You don't want to attach a stodgy, old school camper to a spectacular car! This eye-catching, hyper-engineered travel trailer and pop up camper adds an extra dimension to your BMW, opening the doors to phenomenal outdoor adventures. GO has won multiple awards for its break-the-mold design, with three distinct configurations: Travel Mode, Transport Mode, and Camping Mode.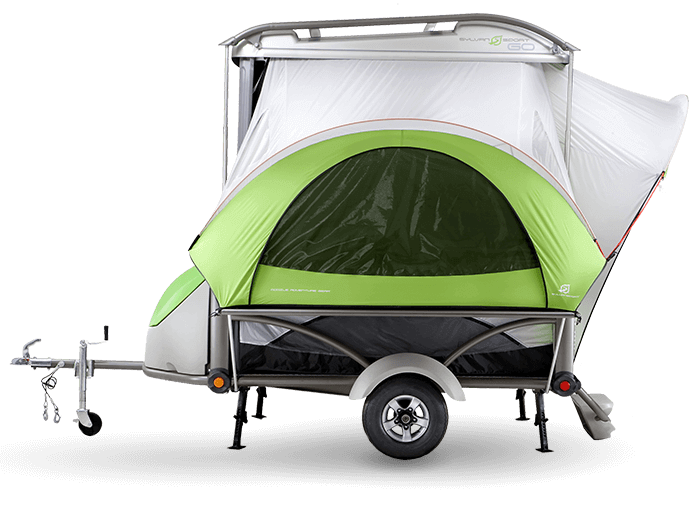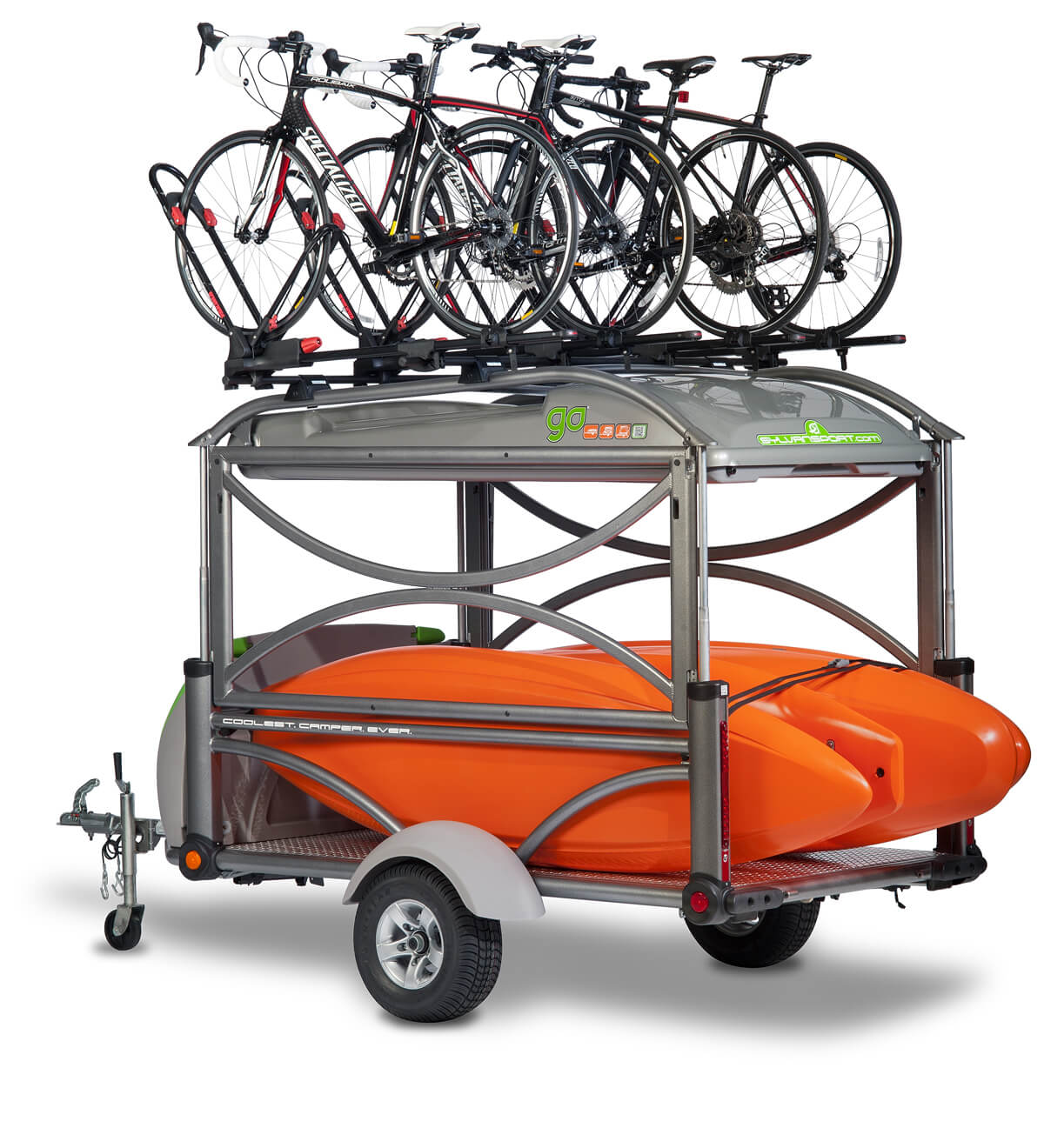 Play Harder—Tow All Your Outdoor Gear with Your BMW
Just like you push your BMW to the extreme, you probably love to push your outdoor sports to the limit as well. But most BMW models are built for power and handling, not storage space. They're not exactly built to haul kayaks, bikes, snowboards, skis, surfboards, paddleboards or camping gear. No problem—because GO can haul all of those toys and more. You can even haul bigger, powerful toys like an ATV, jetski, or motorcycle. Why limit yourself? With the GO BMW Camper you can go the extra mile, bring all your gear, and still have a comfortable place to sleep for the night.
Get Even More Out of Your BMW with This Adventure Camper
Streamlined and lightweight, GO was built to work with any BMW model, new or old. Whether you drive the small but powerful 128i Coupe or the M series sedans or the X3 Sport Activity Vehicle, GO BMW fits perfectly to any BMW to make it a versatile, bring-it-on adventure machine. With GO, you can get a state-of-the-art camper that matches the unique style and performance of your BMW.
Disclaimer: SylvanSport recommends that all GO owners follow the guidelines set forth by their tow vehicle manufacturer. We do not recommend doing anything that would either void a warranty, or create an unsafe or uncomfortable situation. [For more information, refer to Terms, Section 4].