Best Camping Trailer for Nissan Pathfinder and Other Nissans
Nissan driver? Avid outdoors person? You just met your perfect camping trailer. SylvanSport's GO is designed to be compatible with the full range of Nissan models—from sedans like the Altima to SUVs like the Frontier or Pathfinder. If you're looking for more adventure in your life, you're sure to find it with GO—a new generation of camping trailer.
Compatible with Nissan Pathfinder, Frontier, Altima, Xterra, Cube and More
Ready to carry more bikes than you can fit on the rack of your Xterra? Want to haul an ATV with your Cube? Need to fill your Pathfinder with passengers and still haul kayaks for everyone? Heading to the beach in your Frontier with a pile of surfboards? Want to tow a pop up camper with your Altima? It's all possible with a GO camping trailer. GO was designed to turn any vehicle—large or small—into your ultimate adventure machine.
A Great Camping Trailer for Nissan Pathfinders
One of the most popular Nissan models is the Pathfinder—a classic, rugged SUV with room for the whole family. The Pathfinder can take you anywhere the horizon calls, securely and in comfort. Now there is an extremely lightweight, gear-hauling camper designed to come with you. If you're looking for the best camping trailer for your Nissan Pathfinder, SylvanSport GO is your answer. GO is designed to go off-road, carry incredible amounts of gear and camp in supreme comfort. GO frees up room, so you can enjoy the comfort of your spacious Pathfinder.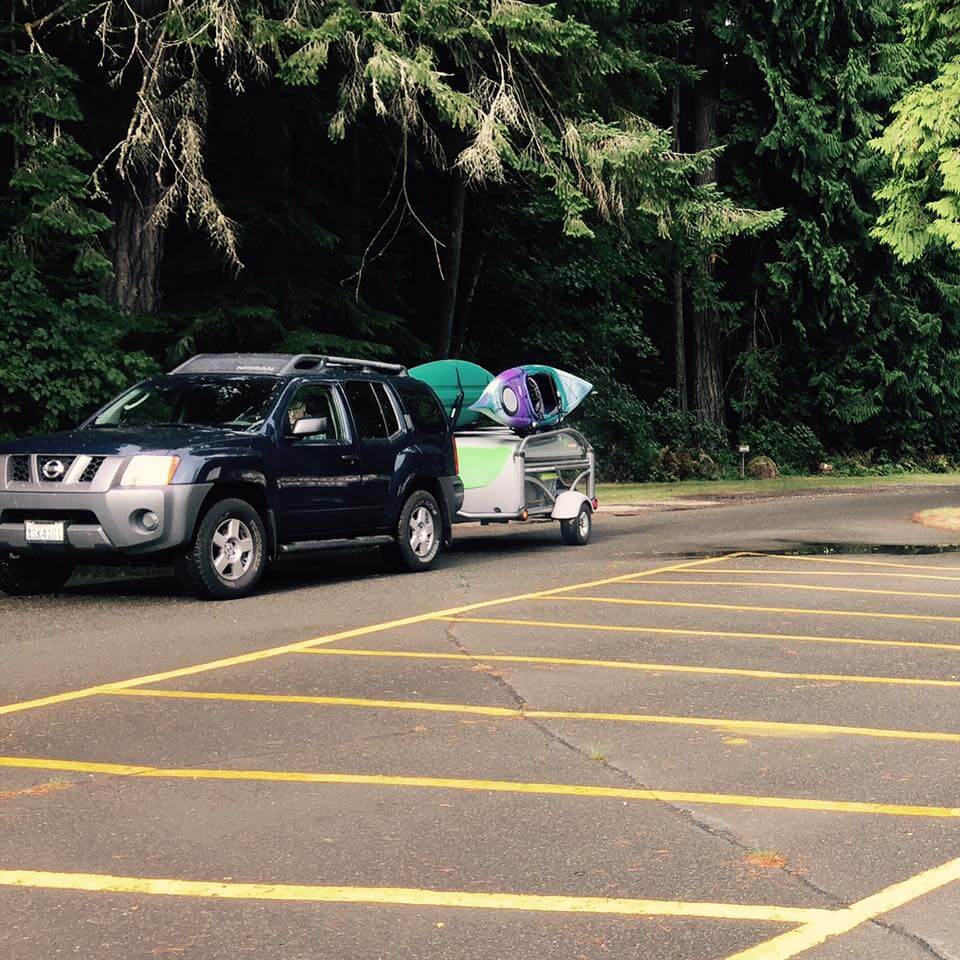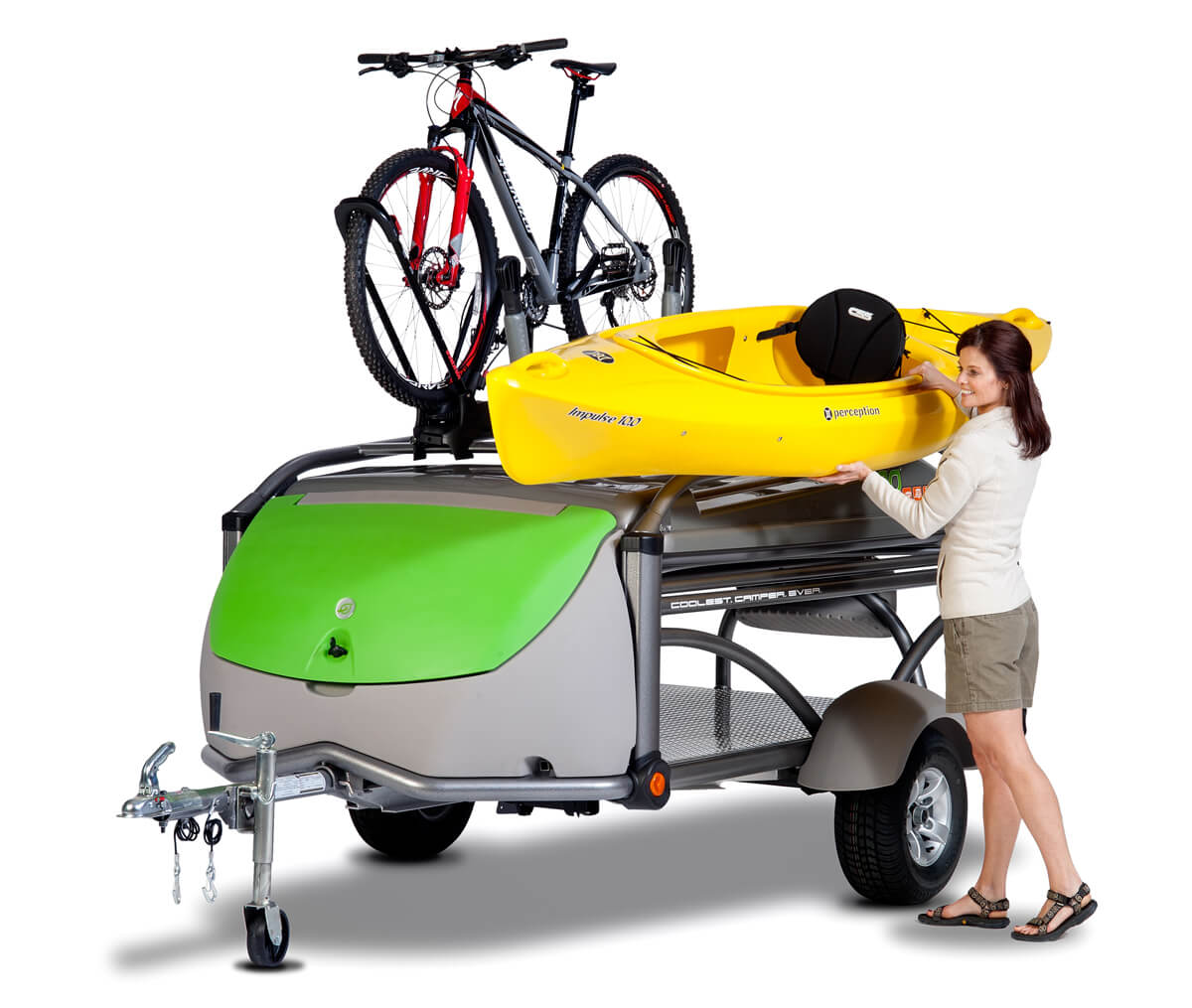 Tough Enough to Go Anywhere Your Nissan Goes
If you plan on taking your Nissan vehicle off-road, you can take your GO camping trailer with you. GO is a perfect match for the exceptional ground clearance and rugged features of your Nissan 4×4. GO can not only travel over all kinds of terrain but can carry ALL your gear out there. Carry up to a dozen bikes, boats or any combination of the two. Load on paddleboards, surfboards, and camping gear. You can even carry a motorcycle, an ATV, or a pair of dirtbikes! The ability to haul this much gear turns your Nissan into a magnet for outdoor adventure.
This Nissan Camper is Lightweight and Fuel Efficient
Just as Nissan has continuously pushed the envelope to make its vehicles more fuel efficient and more powerful, SylvanSport is groundbreaking in its use of lightweight materials and rugged construction. With an all-aluminum extrusion frame, GO weighs only 840 lbs. By fully tig-welding the entire frame, we gave it all the strength you need to make your way into the wilderness. Imagine a camping trailer so lightweight and aerodynamic, you can enjoy the maximum fuel economy.
Camp in Comfort with the Whole Family
After a long trip you want to spread out and camp in a dry, clean, comfortable and spacious environment—especially if you're travelling with kids! The SylvanSport GO gives you that and more, with cool, versatile features such as stowable bed/table panels and self-inflating air mattresses that allow for six different configurations. With space for 4+ people to spread out and sleep comfortably, GO doesn't skimp on luxury, making it the perfect camping trailer for your Nissan travels.
Disclaimer: SylvanSport recommends that all GO owners follow the guidelines set forth by their tow vehicle manufacturer. We do not recommend doing anything that would either void a warranty, or create an unsafe or uncomfortable situation. [For more information, refer to Terms, Section 4].