ATV Pull Behind Trailers
Looking for a pull behind trailer for your ATV but can't find one with enough carrying space? SylvanSport GO has enough room to fit your all-terrain vehicle plus all the rest of your gear. And it converts into a pop up tent in less than 10 minutes! GO is a bomber accessory for any ATV off-roading adventure. Ultralight and extremely maneuverable, these ATV pull behind trailers can attach to the back of just about any vehicle—car, truck, or SUV. Leave the limitations of other trailers in the dust and get out there with your ATV.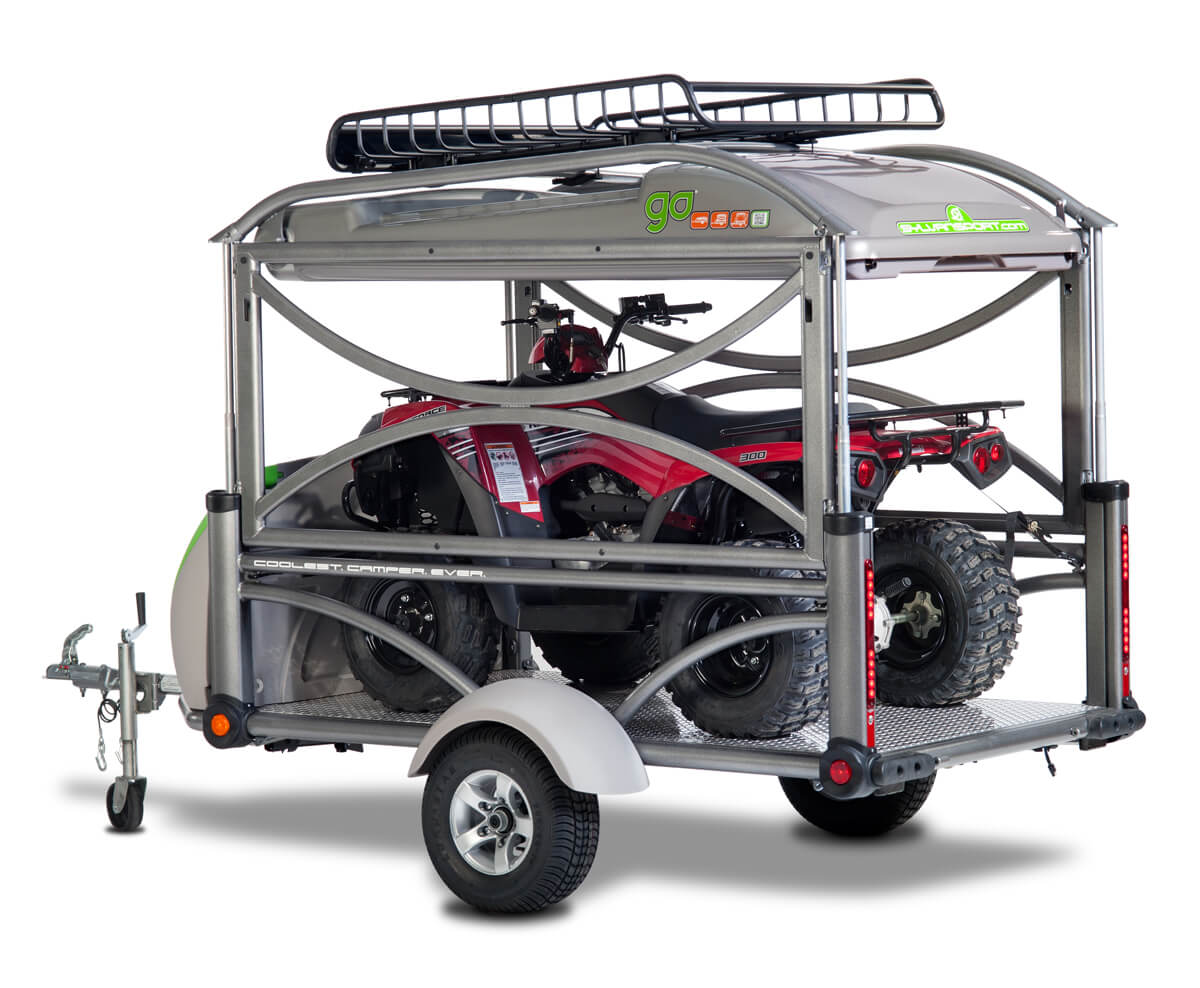 Vacation Will Never Be the Same With This ATV Trailer
With a 1000 pound load capacity and an innovative custom tent system, GO pull behind trailers will revolutionize your vacation. GO is a lightweight, heavy-duty gear hauling machine that can quickly convert into a pop up camper, complete with self-inflating air mattresses for up to four people. The innovative qualities of GO allow you to take your ATV nearly anywhere and set up camp in ten easy minutes. Haul your gear to remote locations but maintain the comfort of home with this awesome ATV pull behind trailer!
Take Your 4 Wheeler Everywhere
We know you love to off-road. That's why we built this ATV-compatible pull behind trailer to go on virtually any terrain. GO has a 13" ground clearance and high flotation tires specifically designed for off-road use. Don't let your gear-trailer limit your 4 wheeling experience. GO can get your ATV to your desired destination without stress so that you can quickly unload and continue your adventure.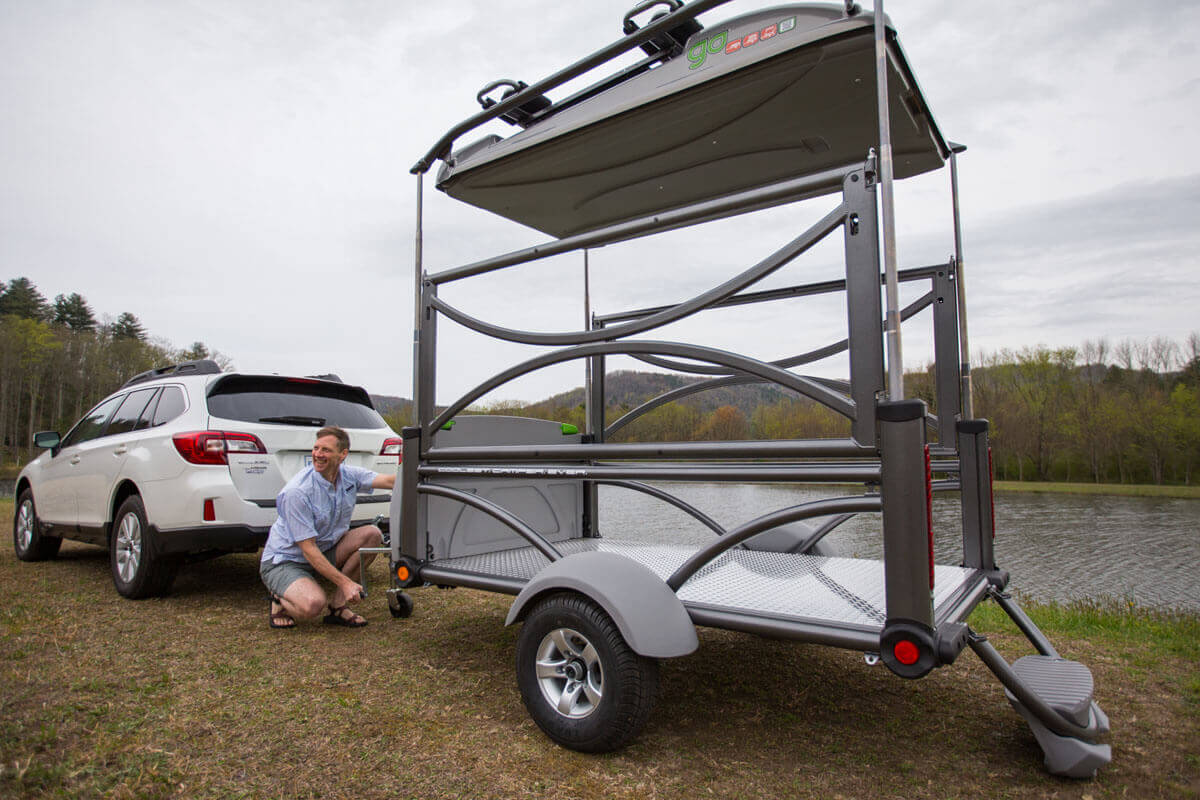 A Pull-Behind Trailer You Can Tow with Any Car or Truck
The ultralight design of these pull-behind trailers makes it an easy haul for even a small, four-cylinder vehicle. GO is engineered with a low profile design for minimum drag and super fuel efficiency. Weighing roughly 800 pounds, GO is incredibly maneuverable.  Whether you drive a fuel efficient car or an outdoor enthusiast's Subaru, you can easily hitch up a GO in order to haul your ATV to its destination. Don't let a small car hinder big dreams, with this awesome ATV trailer! A few words of caution: follow your vehicle manufacturer's guidelines. Don't do anything that would void your warrant or create an unsafe condition on the road. Learn more about towing requirements for this lightweight ATV trailer.
GO – More than Just an ATV Pull Behind Trailer
An unmatched carrying capacity mixed with an ability to transform into an amazing pop up camper has led some to call GO the Swiss Army Knife of ATV pull behind trailers.  GO has 39 cubic feet of storage space and enough room for your ATV, kayaks, canoes, snowboards, bicycles, and motorcycles.  Beyond the incredible carrying capacity, this pull behind trailer can convert into a comfortable pop up tent in less than 10 minutes.  GO even has a waterproof electrical system suitable for use as a small boat trailer.  The SylvanSport GO is much more than other pull behind trailer for ATVs. According to National Geographic, it's the "Coolest. Camper. Ever."
Disclaimer: SylvanSport recommends that all GO owners follow the guidelines set forth by their tow vehicle manufacturer. We do not recommend doing anything that would either void a warranty, or create an unsafe or uncomfortable situation. [For more information, refer to Terms, Section 4].