Aluminum Utility and Cargo Trailers
One Tough Utility Trailer
Looking to buy a durable yet lightweight aluminum utility trailer? We've got just what you are looking for. The GO is the coolest utility trailer on the market. The powder-coated, heavy gauge aluminum frame makes the GO tough enough to haul an ATV or motorcycle, yet light enough to be pulled by even a small car. It even has two configurations—the compact Travel Mode and the expanded Transport Mode. In Transport Mode you can haul 100 cubic feet of furniture, yard waste, landscaping materials or other heavy-duty loads. Built with outdoor lovers in mind, GO even transforms into a pop up camper!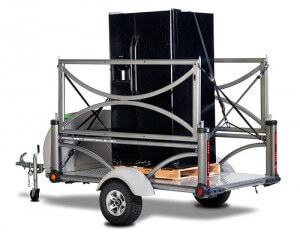 Durable Aluminum Cargo Trailer
If you've been searching for the best aluminum cargo trailers on the market, check out GO. This tough, yet lightweight utility trailer weighs in at a mere 840 pounds. But you can haul an astonishing amount of gear on board:
Cargo Weight Capacity of the Deck: 800lbs
Cargo Weight Capacity of the Upper Racks: 160lbs.
This workhorse cargo trailer can haul it all—everything from yard waste to moving boxes to a new fridge. You can haul a riding mower, ATV, or motorcycle—and with the built in Control-Tilt Deck, they're super easy to load, ramp free!
This Aluminum Utility Trailer is Also A Pop Up Camper
GO was engineered for maximum versatility. You can use it as a utility trailer, cargo trailer, bike trailer, boat hauler, and pop up camper. Designed with outdoor adventurers in mind, GO makes it easy to load kayaks, road bikes, mountain bikes, surfboards, paddleboards, and other gear. Then, it's easy to convert into comfortable living quarters for four adults. The entire body of this utility trailer, including the innovative aluminum frame, weighs in at only 840 pounds. GO's designers engineered a utility/cargo trailer that is light, tough, long lasting, and can haul an impressive amount of weight.
The fully loaded GO camping trailer is ready for adventure the minute you get it, with features including:
Built in Tent System
Two Beds
Two Table Panels
Four self inflating mattresses
You can configure the beds and tables into six different arrangements. And the standing height inside is a full 77 inches so you won't feel cramped. There are a lot of aluminum cargo trailers on the market, but few that are designed to be so much fun!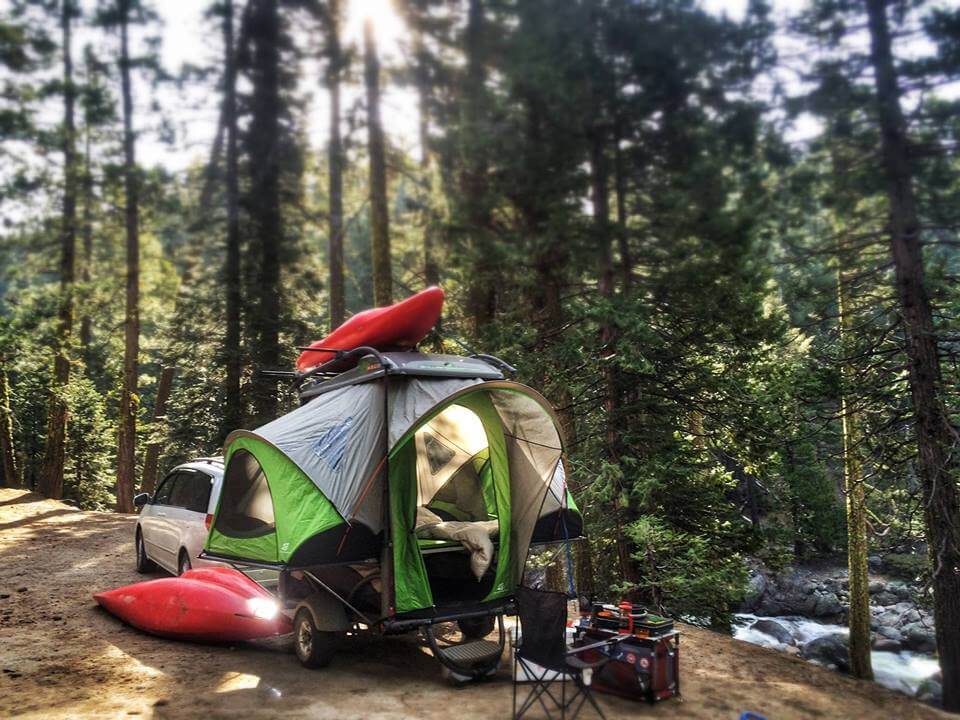 GO Easy: Micro Utility Trailer With Aluminum Cargo Deck
The GO-Easy is even more compact and lightweight than the GO. It is so light in fact, that you could tow this cargo trailer behind a motorcycle! How much can you carry on board? The GO Easy gives you 17.6 cubic feet of hauling space just on the deck, with cargo capacity of up to 525 pounds. The easy to assemble GO-Easy utility trailer kit, Aluminum Diamond-Plate Cargo Deck, and weather proof HDPE Front Storage Pod can all be shipped directly to your home. Or, check for availability at your local dealer.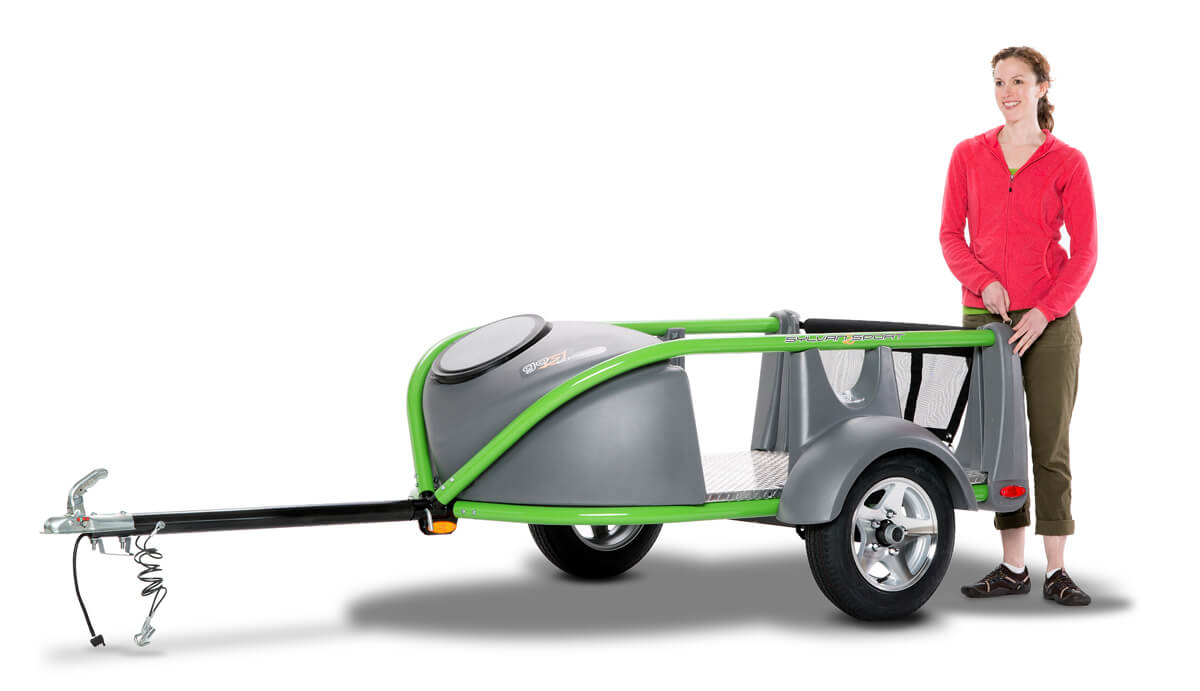 Disclaimer: SylvanSport recommends that all GO owners follow the guidelines put forth by their tow vehicle manufacturer. We do not recommend doing anything that would either void a warranty, create an unsafe condition on the road, or put anyone in an uncomfortable situation.