The Ultimate Toyota Camper
Perfect for Camry, Corolla, RAV4, Sequoia, 4Runner, Land Cruiser Tacoma, Tundra and Other Toyota Models
The SylvanSport GO is the most versatile Toyota camper on the market today. Built from the ground up to meet the needs of the true outdoor enthusiast, this camper is the perfect addition to your Toyota car, truck, van, or SUV. Hyper-engineered to be lightweight yet incredibly strong,  GO hauls all of your favorite outdoor gear from bikes to kayaks, and then converts easily into a spacious and comfortable camper. Check out why the National Geographic called GO the "Coolest. Camper. Ever."
Take Your Toyota on the Most Epic Road Trip Ever
Love the way your Toyota takes to the open road and cruises the yellow ribbon of the interstate? With this lightweight, easy to tow camper you can have that freedom in the form of the best camper to be hitched to a car ever. GO was made to be compatible with Toyota's fuel efficient vehicles, with its lightweight aluminum construction and aerodynamic design. Plan the road trip of your life with GO, the perfect camper for your Toyota vehicle. We are adventure delivered.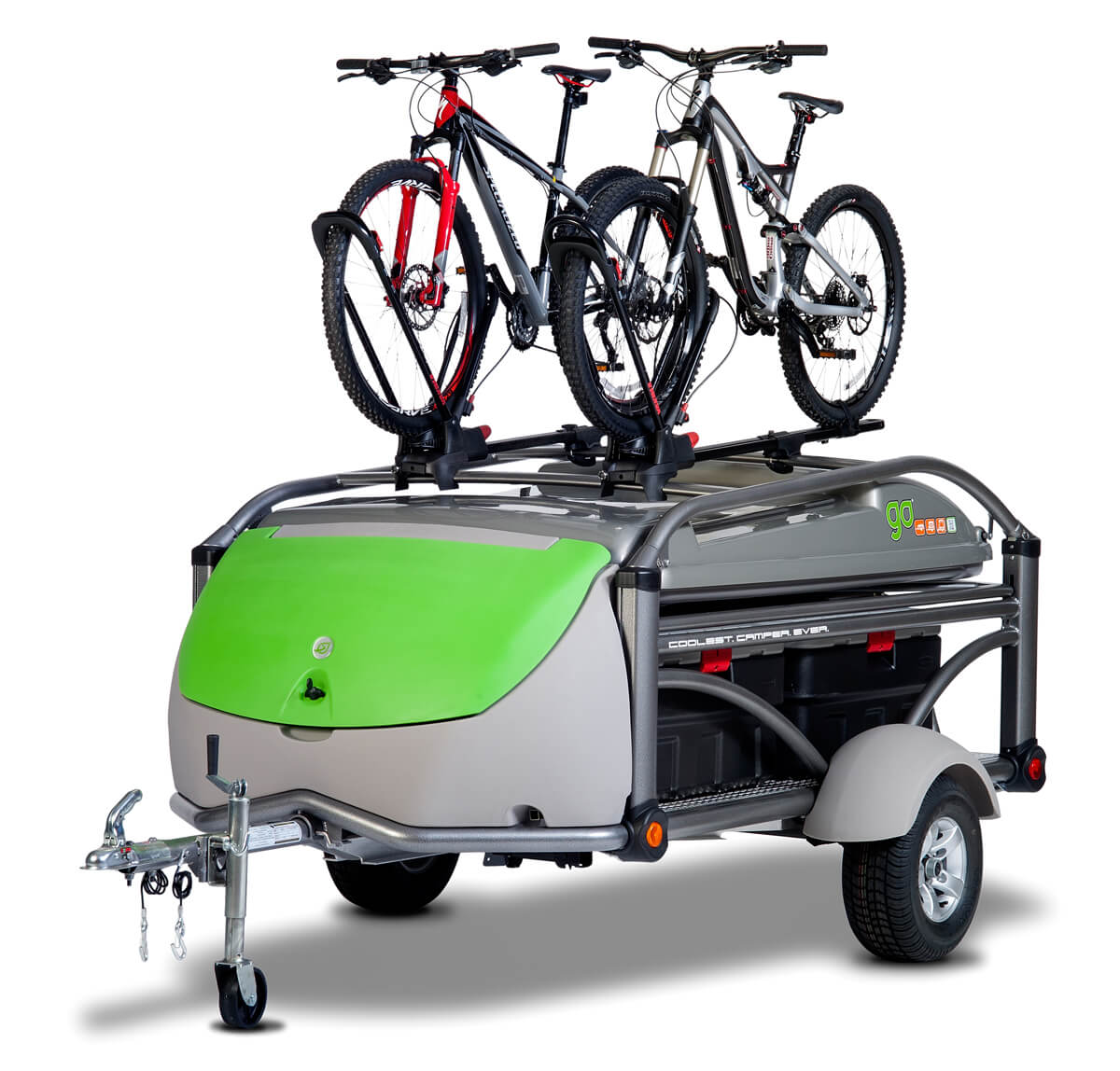 Fun and Easy to Use, GO is the Best Camper for Toyotas
GO is a breeze to set up and incredibly fun to stay in. Made with an innovative Kelty tent system the pops up with ease, GO has multiple living space configurations to fit your family or travel crew's needs. Easy to tow behind nearly any Toyota, GO doubles as a gear hauling machine and a travel camper in one. Find out just how much fun you can have when you add a GO to your Toyota.
A Camper Designed for Toyota Cars, Trucks, Vans, and SUVs
It doesn't matter if you drive a small car like the Yaris or a large SUV like the Land Cruiser, GO is designed for a wide range of Toyota models. From the Camry to the Corolla on the lightweight end to the RAV4 and all the way through the Tacoma, Tundra, Highlander, 4Runner, and Sequoia on the bigger side of the spectrum, GO is the ideal camper for your Toyota.
Disclaimer: SylvanSport recommends that all GO owners follow the guidelines set forth by their tow vehicle manufacturer. We do not recommend doing anything that would either void a warranty, or create an unsafe or uncomfortable situation. [For more information, refer to Terms, Section 4].