Best Pop Up Camper
If you're looking for the best pop up camper on the market today, you should check out the SylvanSport GO. A refreshing new take on traditional campers, this innovative, lightweight tent camper is designed for true outdoor adventurers. It's one of the most versatile gear-hauling campers for sale today. We're confident GO is the best, but you don't have to take our word for it. No less than National Geographic named GO the "Coolest. Camper. Ever."
What Makes GO the Best Pop Up Camper Ever?
There are a variety of features that make GO one of the very best camper trailers out there. GO is super lightweight, weighing in at only 840 lbs. Yet this mini camper is the best of the best for hauling outdoor gear. In fact, it can easily carry up to a dozen kayaks or bikes! When you arrive at your destination, the GO camper unfolds into a spacious tent for four or more people—a comfortable base camp where you can relax, have fun, and get a good night's sleep.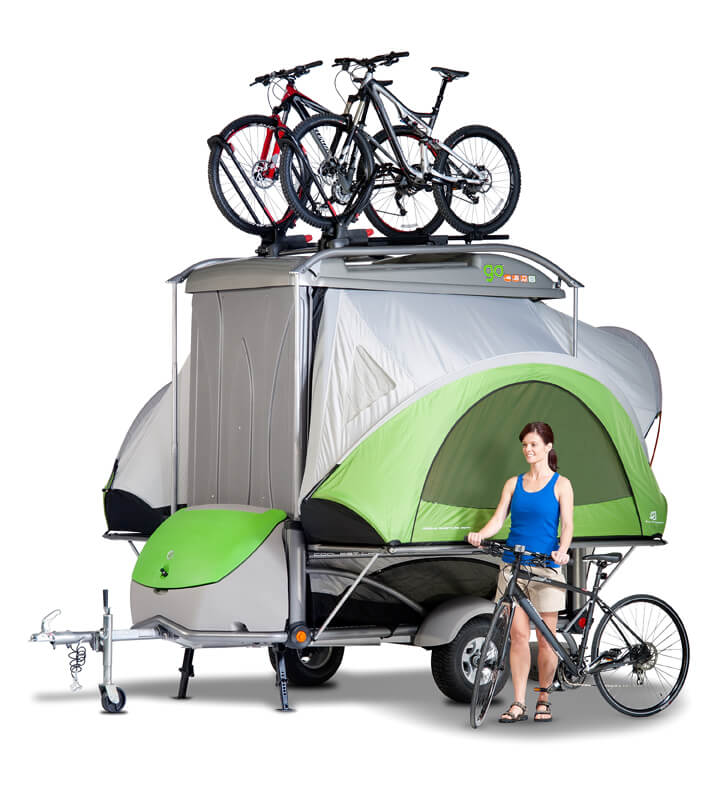 Which Is Better—a Pop Up Camper or an RV?
If you're considering the purchase of an RV or large bulky travel trailer, you'd be wise to consider some of the advantages of this sleek modern pop up camper instead. The GO camper is ultra lightweight and can be towed by virtually any vehicle—whether that's a truck, an SUV, a Subaru, a sedan, or even a Mini Cooper or a small hybrid car! The combination of a lighter trailer and a more fuel efficient car will save on gas in a big way, compared to a heavier camper or RV. That's not to mention all the wear and tear you save on your vehicle.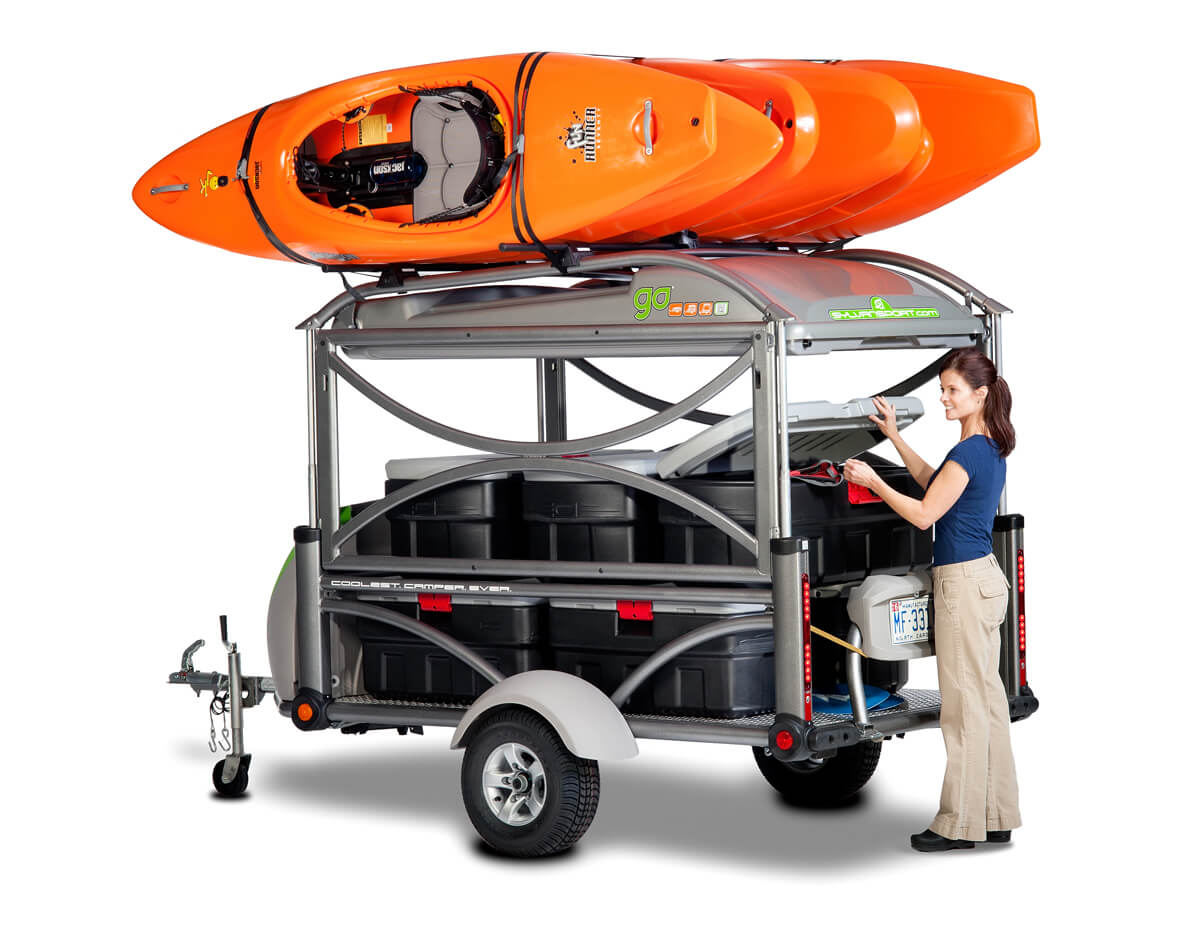 Top Quality Engineering and Manufacturing, Made in the USA
GO pop up campers are designed by engineers with a passion for the outdoors and an obsession with quality. They're proudly made in America, at our factory in North Carolina. In fact, GO campers are made primarily from parts that are manufactured within 100 miles of our factory. That's in contrast to many other campers and RVs on the market, which are manufactured overseas, using cheap, heavy materials that don't perform as well or hold up as long.
At SylvanSport, we use the highest quality, lightweight materials and innovative technologies to create the best pop up trailer for outdoor adventurers. You can count on GO campers to be versatile, modern, durable, easy to use, and up for any adventure!
**There are a number of options for the SylvanSport GO camper owner. Along with these choices comes the responsibility to manage the loads that are imposed by the choices so that they remain within the specified chassis weight limits. Do not overload the SylvanSport GO camper. [For more information, see Terms: Section 4].
Disclaimer: SylvanSport recommends that all GO owners follow the guidelines set forth by their tow vehicle manufacturer. We do not recommend doing anything that would either void a warranty, or create an unsafe or uncomfortable situation. [For more information, refer to Terms, Section 4].