Carry Your Motorcycle
with Your Trailer
Or carry your trailer
with your motorcycle
Tow Your Motorcycle and Camp in Style with a GO Tent Trailer
Motorcycle enthusiasts are known for being tough, passionate, and ready for adventure. Sound like you? Now, we've fused those ideals into two extraordinary pull behind motorcycle trailers that are built for adventure—the GO and the GO Easy. Learn how these trailers can enhance your motorcycle adventures. Thinking big for your next road trip? Bring your motorcycle without limiting how far you can go, what you can do, and who you can take along—with a fully loaded GO motorcycle tent trailer. The GO is an ultra-lightweight, but extremely durable trailer, that you can tow behind practically any car or truck. It can haul mid-sized motorcycles up to 800 pounds, with plenty of capacity for more gear—up to 960 pounds total.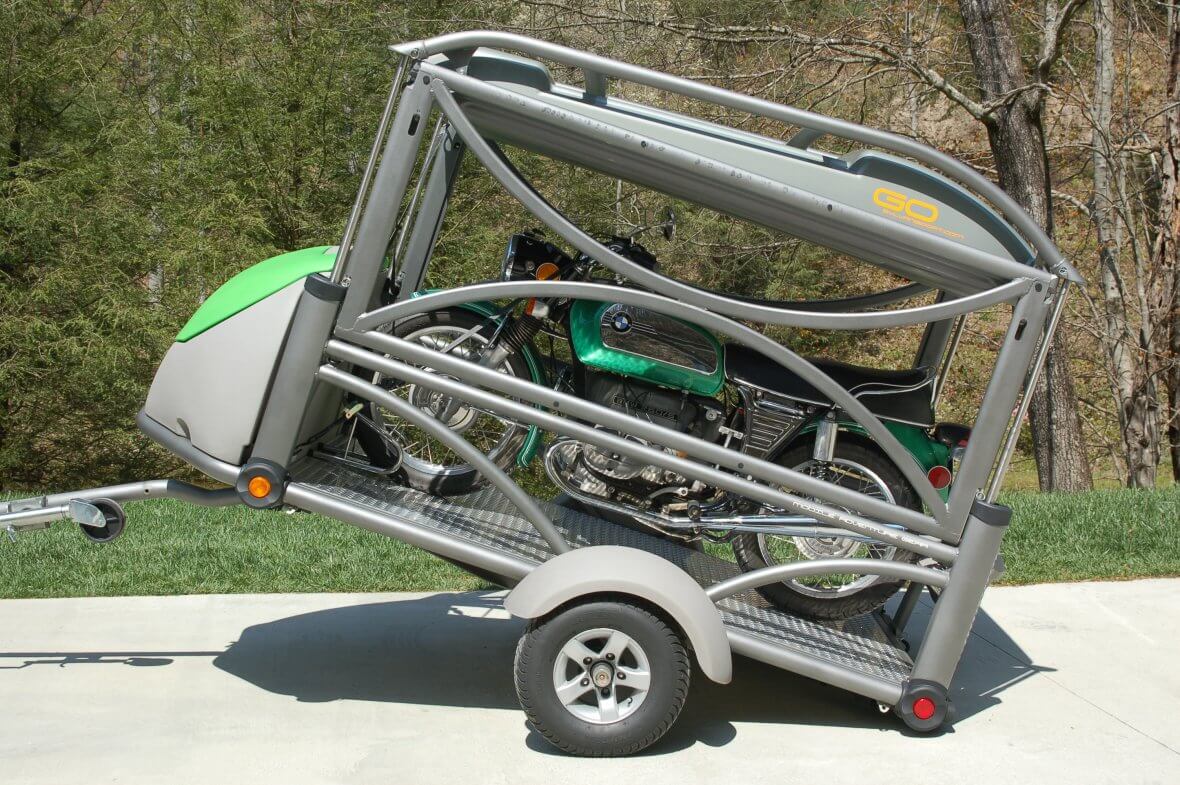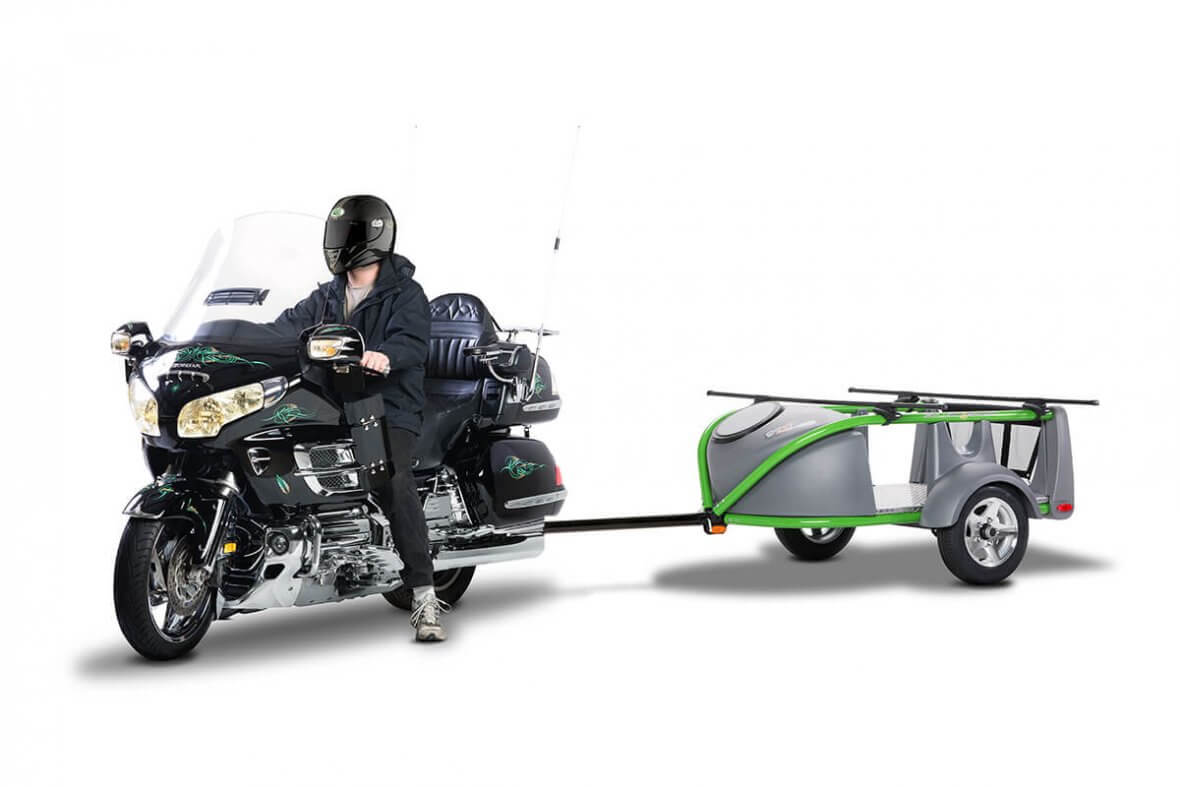 Or Pull The GO EASY Behind Your Motorcycle—with Horsepower to Spare
If you're looking for a lightweight trailer that hauls loads like a heavyweight that you can tow behind your motorcycle, the GO Easy is for you. World-class design and engineering make the GO Easy stand out among other pull behind motorcycle trailers. The GO Easy weighs a mere 275 pounds, leaving you plenty of horsepower to tear up the road—even after you add all the gear you need for your trip, whether you plan on hunting, fishing, boating, cycling, camping, reuniting with friends, or exploring new territory.
Tiny Motorcycle Trailer, Huge Cargo Capacity
If your road trip includes outdoor sports, it's easy to carry multiple bikes, kayaks, surfboards, canoes, or stand-up paddleboards on a GO easy. You can haul as much as 525 pounds of gear and keep your things safe and dry in the weatherproof storage box, with a full 6.2 cubic feet of capacity. As a bonus, the GO Easy can even provide a convenient, level, off-the-ground camping spot wherever you go. A two-person rooftop tent fits perfectly on your GO Easy frame.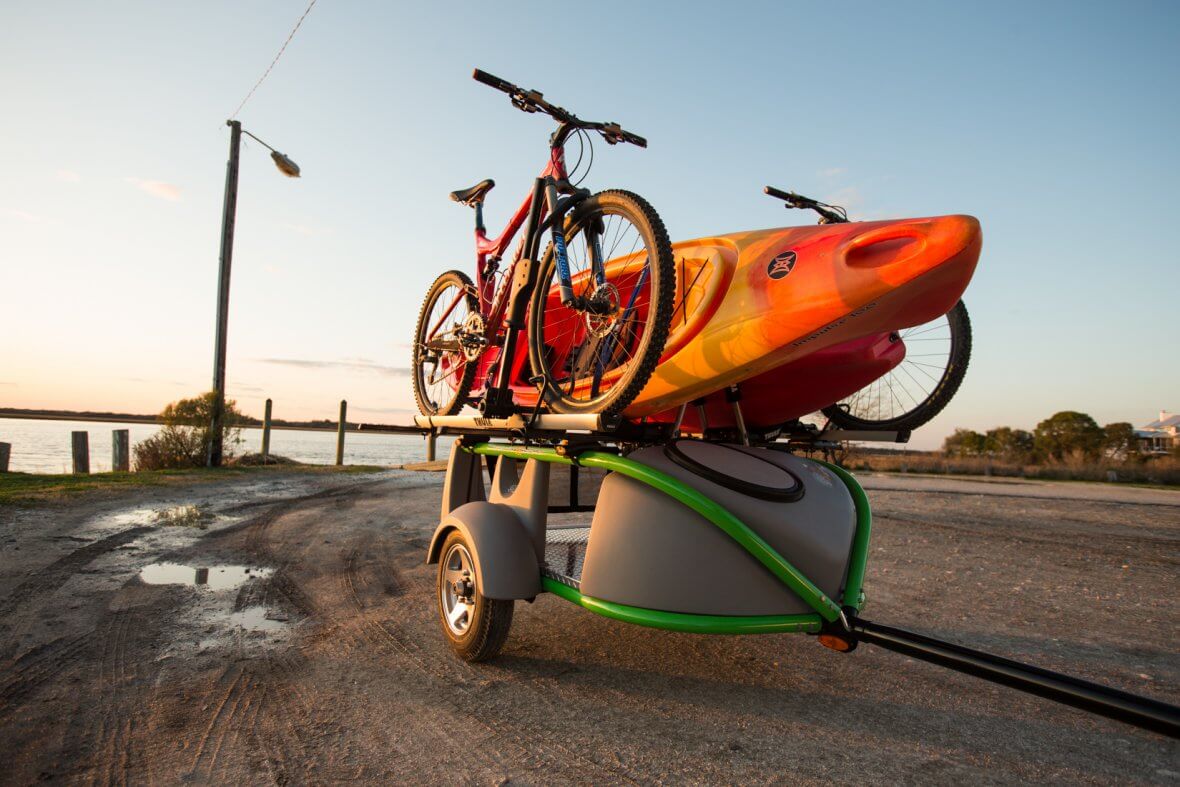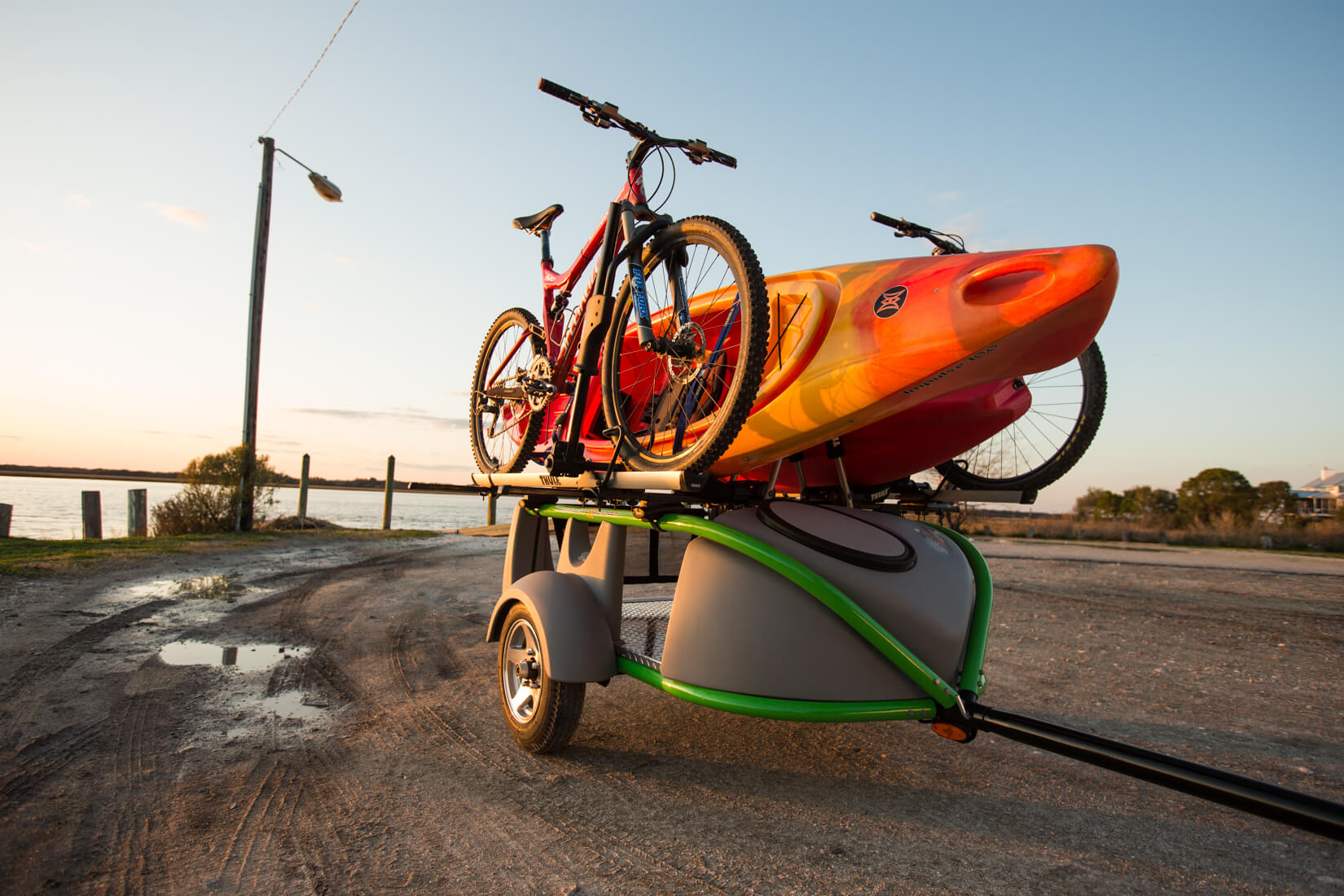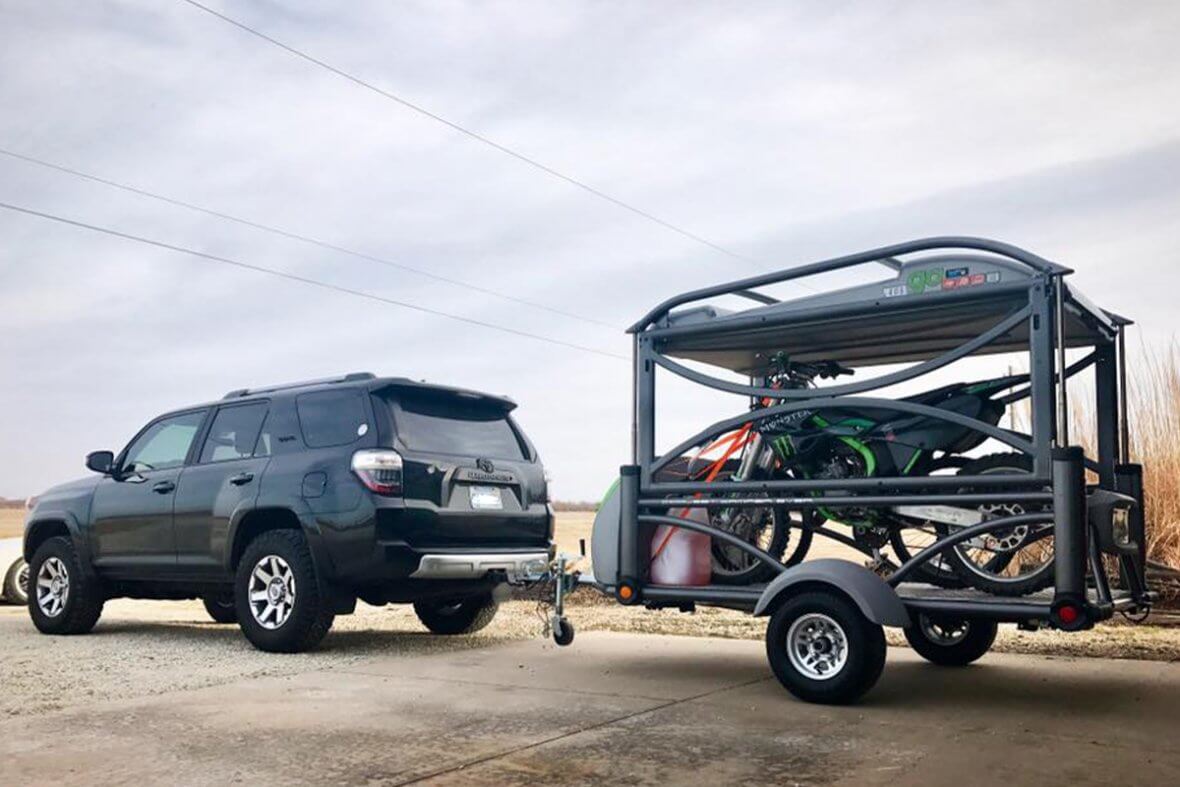 Tough and Versatile American Made Motorcycle Trailers
Ever cruise the curves of the Blue Ridge Parkway through the astonishing mountain vistas of North Carolina? If so, you know the landscape that inspired SylvanSport's built-for-adventure motorcycle trailers. Both the GO and GO-Easy are assembled with pride, right here in the USA. With state-of-the-art design and engineering, SylvanSport has distinguished itself with pull behind motorcycle trailers that are lightweight yet incredibly strong. Craftsmanship matters. From the sleek design to the high quality construction, see for yourself the difference between our pull behind motorcycle trailers and those made by other manufacturers.
What Sets Us Apart from Other Pull Behind Motorcycle Trailers
GO motorcycle trailers have been deemed top of the line based on their incredible quality and convenience. Whether you're looking for a compact trailer to pull behind your bike or you want to tow a motorcycle behind your car or truck, the last thing you want is a heavy, cumbersome trailer that drags you down. SylvanSport has won numerous awards for the groundbreaking design and engineering that make GO and GO Easy stand out.