Best Camping Trailer
Bring all the Comforts of Home with the Best Camping Trailer Ever
Whether you're a hardcore adventurer or a relaxed explorer who loves the great outdoors, you deserve the best camping trailer on the market. Maybe your weekends are filled with climbs and rides and paddles and hikes. But that doesn't mean you have to sacrifice your core amenities and creature comforts when you head out into the wilderness. With the SylvanSport GO you can bring all the comforts of home with you as you enjoy nature in this exceptional camping trailer.  National Geographic called GO the "Coolest. Camper. Ever." Check it out and see why!
Everything You Want in Camping Trailer: Easy, Versatile, Comfy, and Fun
You're living life to the fullest with your outdoor excursions. Your camping tent trailer should be a welcoming and comfortable place to return to after an exciting and action-packed day. Easy to set-up and totally fun to stay in, the GO answers this call as the most awesome camping trailer ever. With a roomy floor plan that has a king-and-a-half sleeping area, the GO has plenty of space to rest your bones after a long hike or day swimming. Don't forget that the specialty designed Kelty tent system has excellent ventilation and stargazing windows for you to look out into the night sky as you drift into restful sleep in the GO camping trailer.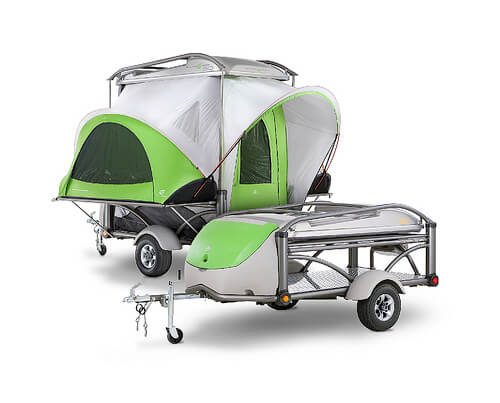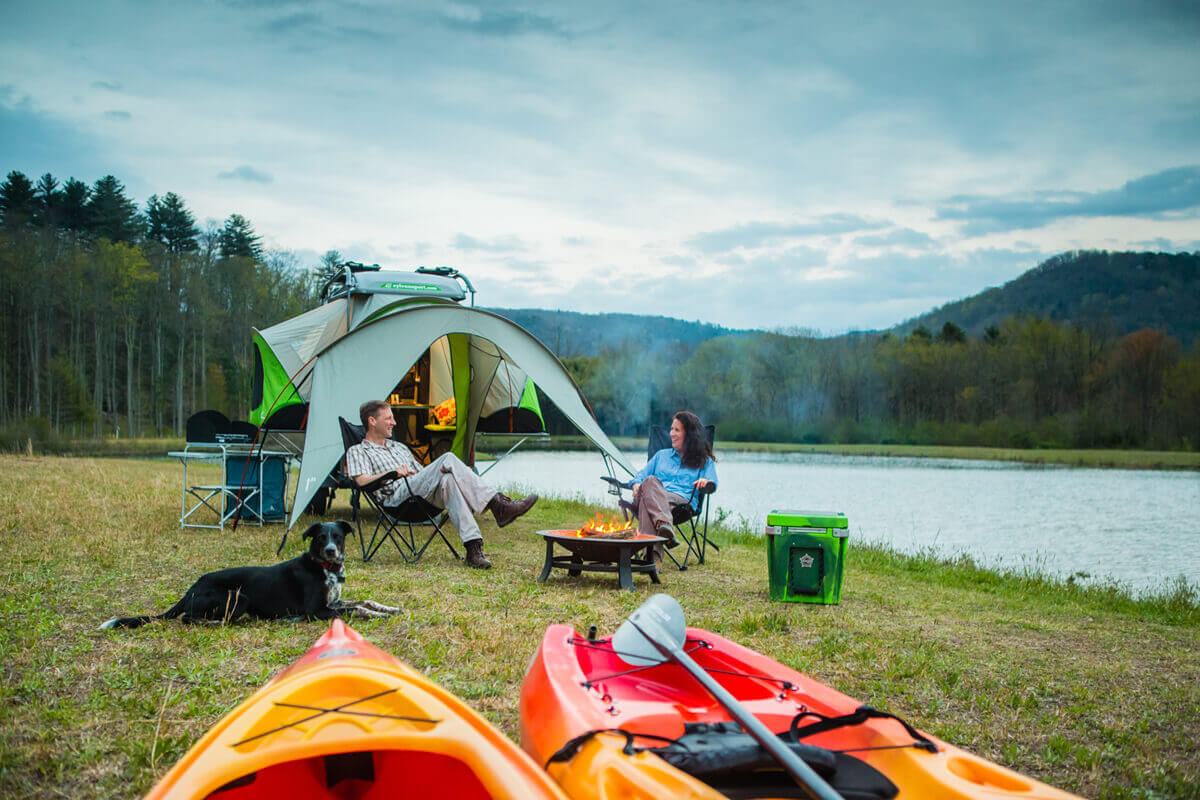 Camping is Just the Start, GO is the Best Adventure Trailer
We know that camping is only one of the outdoor adventures you enjoy. The GO is more than just the best camping trailer; it's the best adventure trailer that you will find on the market. Whether you're headed to an epic tailgate to see your favorite ball team, or to a weekend-long music festival, the GO is your solution for adventure delivered.
Take a Greener Vacation with This Lightweight Camping Trailer
At SylvanSport we take great pride in our environmental ethic, which many of our customers appreciate, as outdoor enthusiasts who want to minimize therr carbon footprint. With a custom design that reduces drag and helps save on gas, we've got your back when it comes to a taking a green vacation—without giving up the comforts of a convenient camping trailer. We stand behind GO as one of the best green camping trailers in the industry.
Disclaimer: SylvanSport recommends that all GO owners follow the guidelines put forth by their tow vehicle manufacturer. We do not recommend doing anything that would either void a warranty, create an unsafe condition on the road, or put anyone in an uncomfortable situation. [For more information, refer to Terms, Secton 4].