Small Tent Trailer
If you're looking for a small tent trailer you can take on big adventures, meet the SylvanSport GO. Engineered to make maximum use of every cubic inch of space, this modern pop up camper is compact and efficient, but it's a HUGE when it comes to possibilities in the great outdoors. Forget the old days of clunky, oversized camping trailers. With the GO you have an aerodynamic, easy-to-tow, small tent camper that's up for any adventure.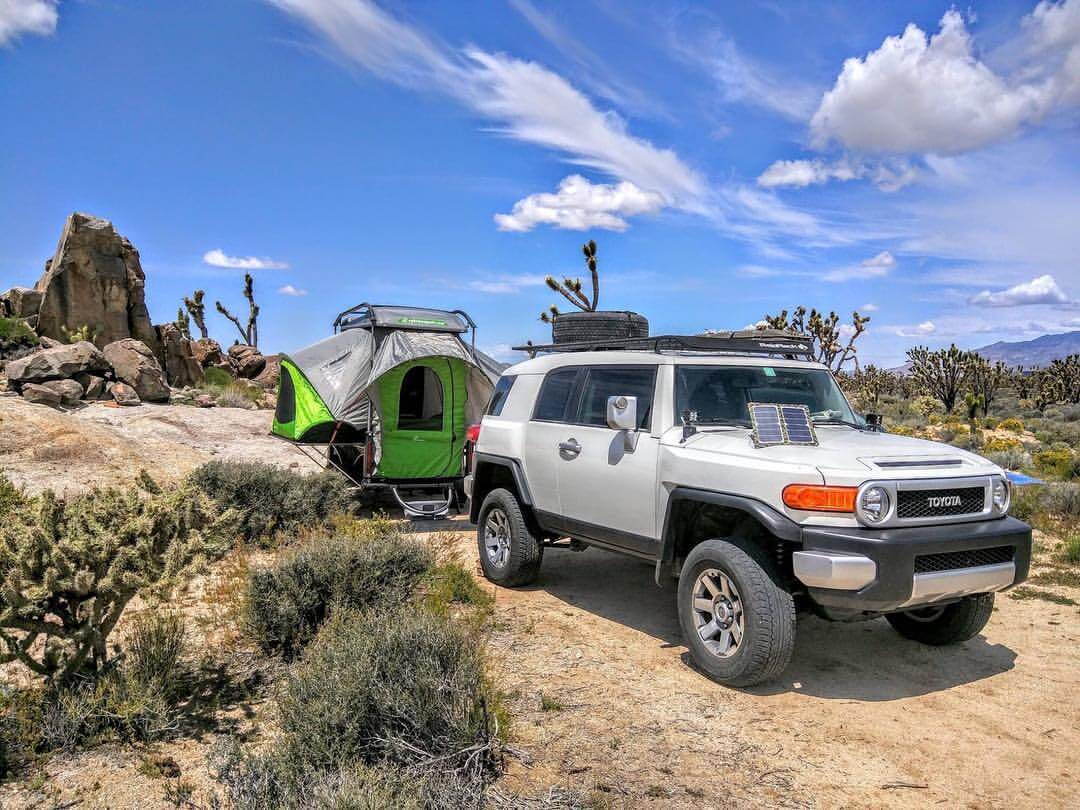 GO May Be Small, But It Can Do It All
The GO tent trailer is the Swiss Army Knife of camper trailers! Although it weighs only 840 pounds, GO can carry up to a dozen bikes or kayaks (or any combination) as well as canoes, motorcycles and ATVs. Through brilliant design and engineering, GO transforms from a small tent trailer in Travel Mode, into a larger gear hauling utility trailer in Transport mode, into a spacious and comfortable camper in Camp Mode. There's no other tent camper in the world that can do what GO can do.
Small Car? No Problem.
GO was designed with greater fuel efficiency in mind. If you want the freedom to take all your toys and gear, but want to do it in a fuel efficient vehicle, GO is for you. Unlike a large camper or RV, GO can be towed by virtually any car or truck, large or small. You can pull it behind a Subaru, Honda, Toyota, Kia, Mini Cooper, Nissan, or just about any vehicle. Even Smart cars have been spotted towing a GO tent trailer! And with enough space to sleep four comfortably, you'll have the best of both worlds.
Stretch Out in Your 4+ Person Tent
This mini tent camper is by no means tiny when it comes to sleeping arrangements, accommodating four or more people comfortably. The GO features an insulated bed platform containing four custom self-inflating air mattresses that, together, are the size of king-and-a-half size bed. With a specially designed Kelty-made tent system that has great ventilation, along with star gazing windows, you can make yourself at home in your castle amid the beauty of nature.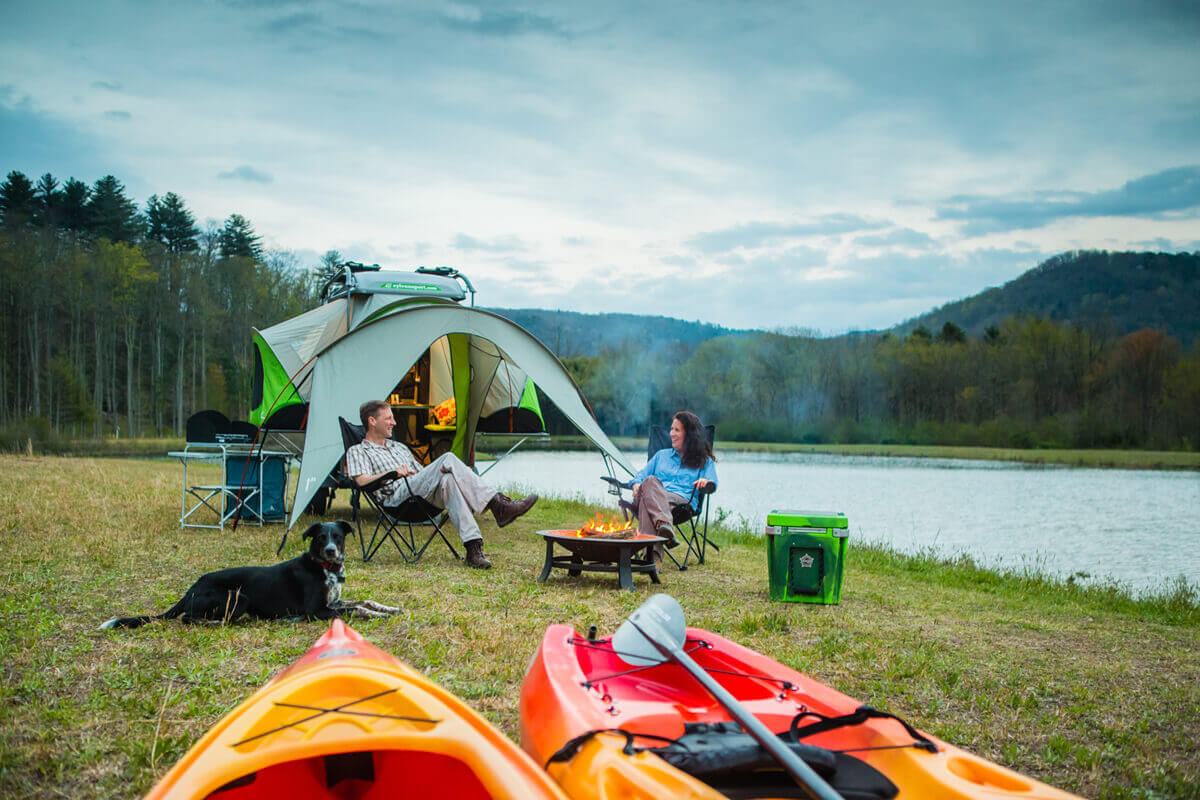 Smaller Trailer, Smaller Footprint
A love for nature is what inspires people to epic outdoor adventures—so, our environmental impact is important to us. The design team at SylvanSport is lucky enough to call the outdoor playground of the Blue Ridge Mountains, in Brevard, North Carolina, our home. We cherish the grandeur of nature and we work to protect our wild open spaces. The GO is designed to embody these values, by greatly increasing fuel efficiency. Its streamlined, aerodynamic shape minimizes drag. It weighs a fraction of a big RV. And you don't need a gas guzzler to tow it. For the eco conscious, smaller is way bigger.
A Tiny Camper for Your Biggest Adventures
With so many amazing places to visit, why limit yourself? This sleek tent trailer can get you there. It's easy to hook up to your vehicle, effortless to maneuver when on the road, and simple to set-up when you arrive at your favorite destination. This little camper can handle the most challenging terrain and loves to carry all your gear there for you. With the money you'll save on gas, you can GO more and GO further!
Disclaimer: SylvanSport recommends that all GO owners follow the guidelines set forth by their tow vehicle manufacturer. We do not recommend doing anything that would either void a warranty, or create an unsafe or uncomfortable situation. [For more information, refer to Terms, Section 4].