GO and GO Easy Adventure Trailers
More Fun, Please: GO and GO Easy Adventure Trailers Help You Get Outdoors, for Any Sport or Activity
Outdoor sports enthusiasts, SylvanSport's Mobile Adventure Trailers are designed for you. Whatever sport or recreational activity you are into, SylvanSport's GO trailer with built-in pop-up camper and GO Easy micro-trailer can get your outdoors toys and gear there as easily as possible. Learn about the GO and GO Easy's features for camping, biking, kayaking, motorcycling, and ATVs. SylvanSport adventure gear also helps facilitate the following outdoor adventures: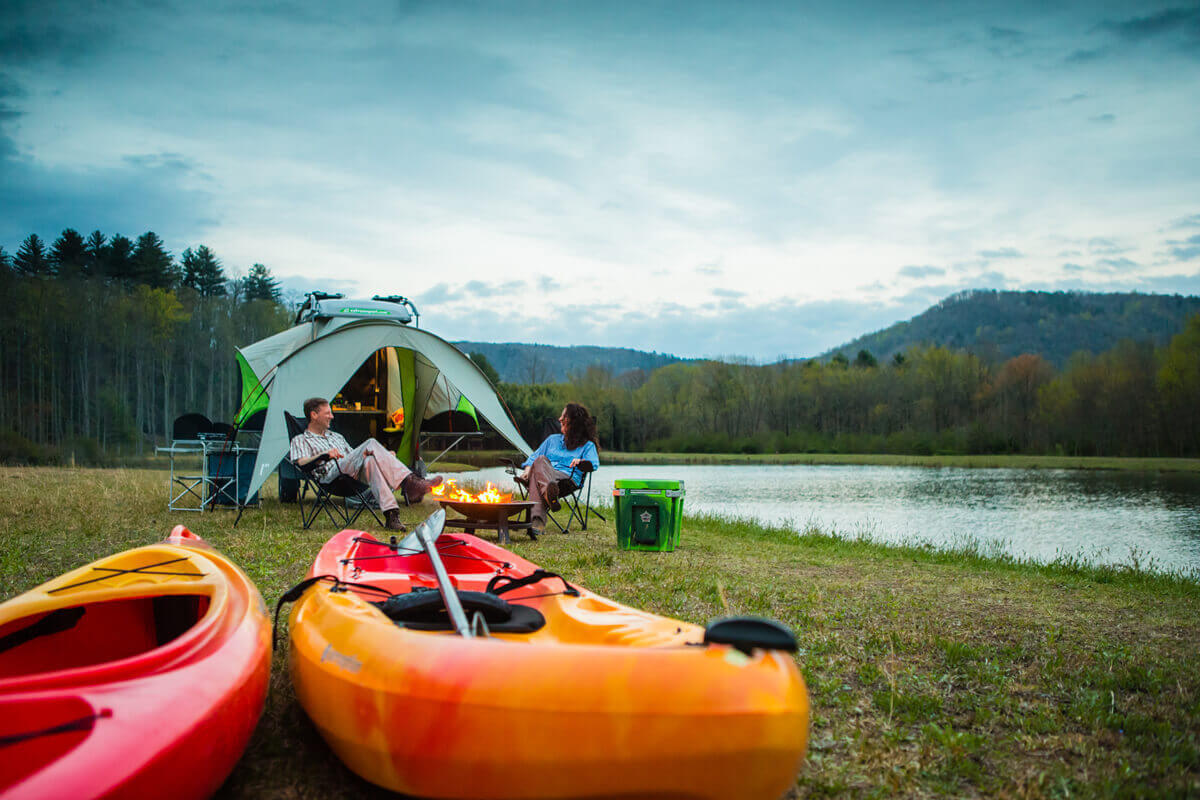 HIKING
Fill your backpacks, grab your boots, and GO. GO and GO Easy Adventure Trailers make it easy to get out and explore more trails than ever before. Pack up all your camping gear and equipment in your GO or GO Easy and head out to the trailhead. The sky's the limit!
CLIMBING
GO is the ultimate base camp for rock climbers. The built in pop-up camper offers shelter from the elements and a comfortable bed to sleep in, as well as lockable storage to leave your pack when you head to the local watering hole.
SURFING
Shortboard, longboard, or fish, no matter what kind of surfboard you own, you can haul it, along with all your surfing gear, securely and in style in a GO or GO Easy. GO converts into a cozy pop-up camper that makes a perfect homebase for beach camping. Take more long trips to far off breaks.
MOTOCROSS
Motocross racers rejoice–GO will easily haul two full-size motocross bikes behind almost any passenger vehicle. GO makes it easy to haul your motocross bikes and gear on the road, so you can get off-road a lot more often.
DIRT BOARDING
Whether you call it dirt boarding or mountain boarding or all-terrain boarding, you know it is the most extreme and fun form of boarding around. You can ride them anywhere, in the dirt, at the beach, or on the street and the GO can take you anywhere you want to ride.
STAND-UP PADDLEBOARDING (SUPPING)
GO hauls your Stand-Up Paddleboard and all your gear behind almost any car. GO and GO Easy can haul even long SUP boards. Take that SUP vacation you've been dreaming about.
TAILGATING
Sometimes it is more fun to watch others play. On game day, GO makes the perfect home base for hosting a tailgate party. Load the grill and coolers and take off. GO has plenty of room for everything you'll need. If you're concerned about getting the best parking spot, leave the night before and camp out in the tent!