Jim and Robin are off and running in their GO (nicknamed LEO – 'Low Earth Orbiter') on their 5 week Tour of the East! In search for adventure, and some warmer weather ☀️, the Berzowskis are heading south to Florida and following the coast back up to Milwaukee, WI. Along the way, they are stopping at SylvanSport dealers and giving them a little taste of the GO Life. Here is their latest check in after their visit with our dealer Travelcamp in Jacksonville, FL!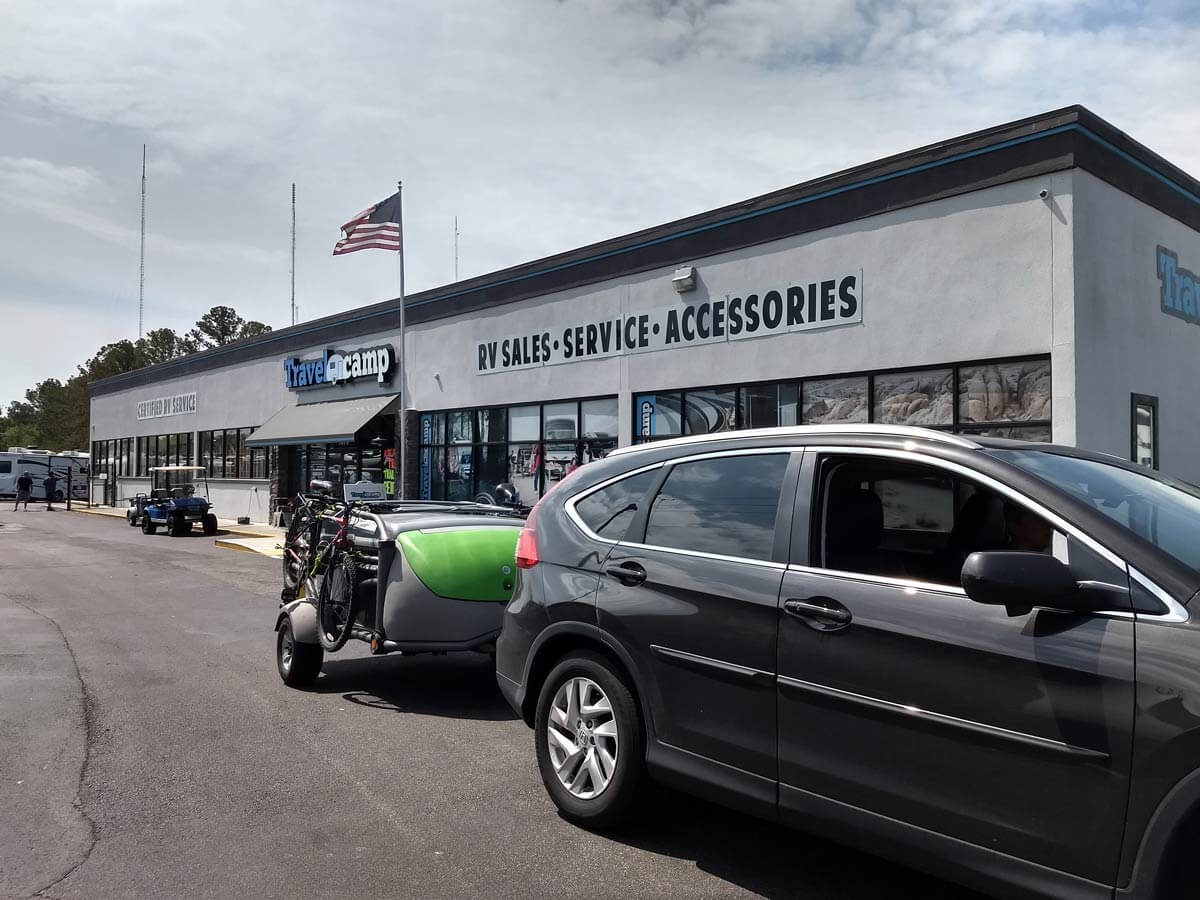 The rain stopped and the sun came out as we pulled up at the Beach Blvd Travelcamp location in Jacksonville!
We met Dan, gave him donuts for the break room, and chatted with him about the GO – he's sold a number of them ?.  It was like old home week, chatting with Dan and Al who both hail from Milwaukee – GO PACKERS!!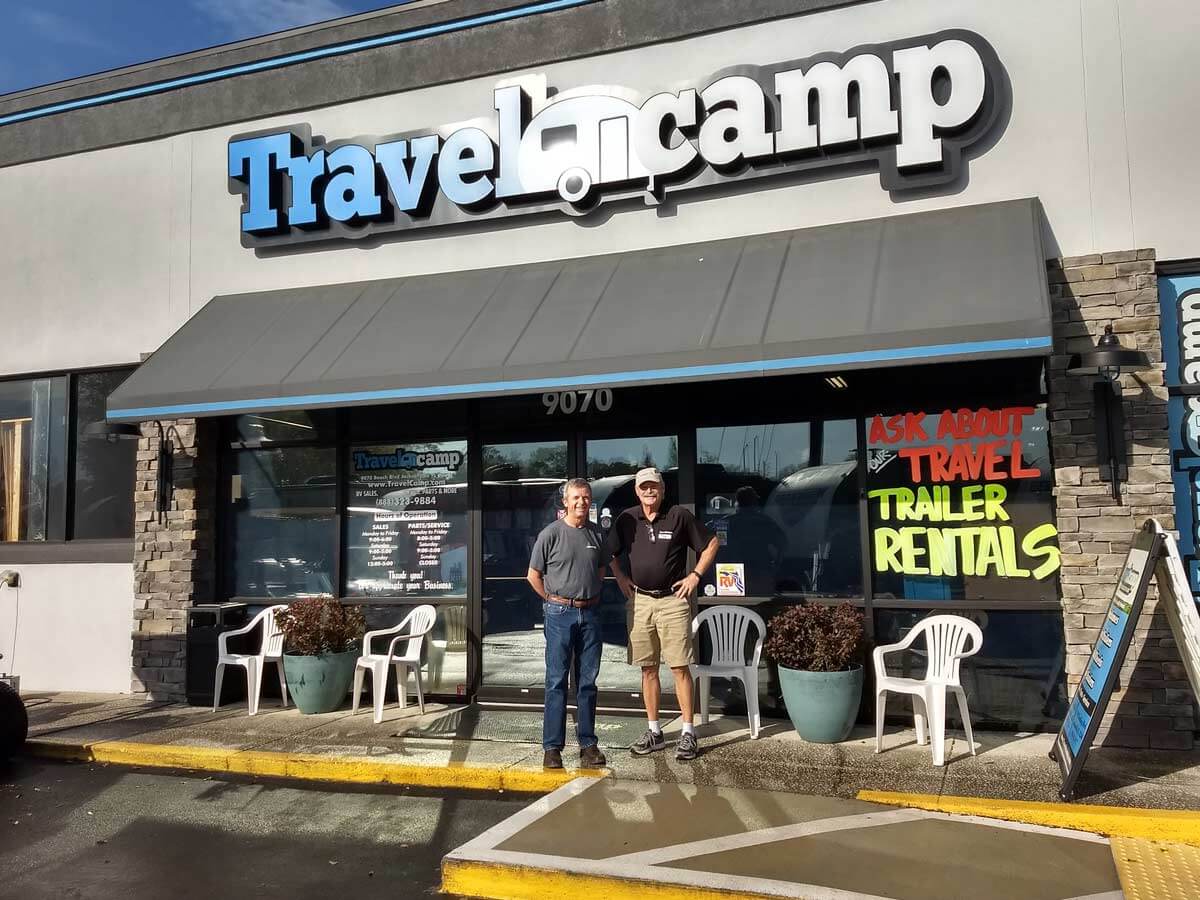 We met Salem and learned about who was at each of the 2 locations.  In the Beach Blvd showroom, they have a nice camping GO set up and also utility GO set up.
It was great to see that they were very busy at this location!  We talked to everyone who stopped by to look at the GO, and also shared our experiences with an interested couple who had contacted us on the SylvanSport facebook page..they really love the GO!!
Al talked to Caleb at their Orange Park location about our visiting in the afternoon to meet his team to provide some GO training.
The Orange Park Travelcamp location have GOs right under their outside streetside  sign, one in travel mode and one in camping mode.  Outside the showroom they have a GO with bike and kayak racks and inside the showroom they have a GO set up in camping mode.
Caleb proudly showed us the boots he got from Earl's challenge to sell the first GO!
We talked with Caleb, Mitch, Troy, and Kirk about the GO and then had fun with Mitch and Troy setting up and breaking down the GO, giving tips, suggestions, and sharing camping stories.
As the sky started to rumble with thunder, we talked about how cozy and dry we've been as we weathered storms in our GO, most recently when we were at Silver Lake Campground in northern Florida.  The next morning, our sunrise included eerie fog over the lake.
It was another fun day with the GO teams!!
Next stop: Wilmington, NC ?
Best Regards,
Robin and Jim
And so the adventure continues! Now it's your chance to ask questions to actual GO owners and hear their stories about living the GO life. Meet the Berzowskis at one of their following stops:
Contact us to meet up with the Berzowskis at one of their stops! #HappyGOing info@sylvansport.com or 828-393-4927