Looking for lightweight adventure? The Innova Twist 1 & Twist 2 are the perfect options for a compact & manageable way to explore the water. The Twist 1 is the lightest solo recreational kayak you can find. This one-person inflatable kayak is a cinch to use and a great choice for slow or calm-moving water. For day touring, backpacking into lakes and fishing, the Twist 2 is the lightest, greenest, general recreation inflatable kayak on the market. At just over 24 pounds, the Twist 2 package comes in a nylon bag no larger than a sleeping bag stuff sack (easily back-packable) and includes foot pump and paddle.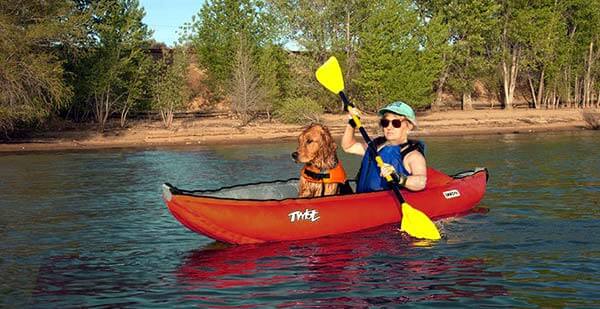 Review from paddling.com:
"I've just got back from my first test-paddle, and I'm absolutely stunned. The Twist can be inflated/deflated incredibly quickly and easily. The most amazing thing is how well it paddled. I'm used to a hard-shell creek boat, so I was expecting a major compromise with this inflatable toy. In fact, it's performance was superb – I paddled a couple of miles around the harbour and it tracked beautifully."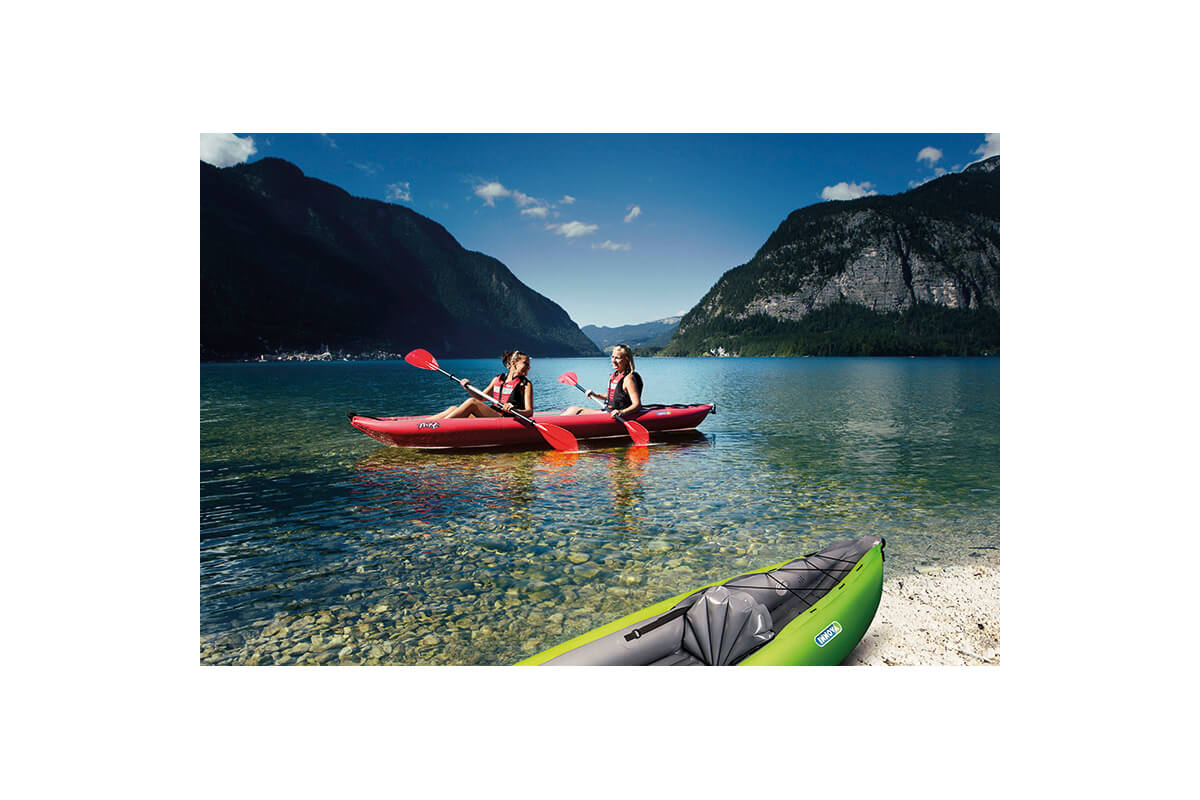 Details
Great for those who don't have the storage space for a traditional, rigid kayak; packed dimensions of the Twist 1 are 18 x 11 x 9 in.
Suited to both flatwater and moderate river current, the Twist loads easily in your GO and packs compactly into your multi-day backpack
Lite-Pack natural rubber and polyester laminate offers a soft touch against your skin, low weight and compact storage when deflated and folded
Specialized manufacturing process vulcanizes the natural rubber compound on the interior of the fabric, resulting in durable construction that tolerates high interior pressure
High interior pressure translates into a stiff inflatable boat that handles responsively and resists bending when inflated
PVC-free construction reduces environmental impact
Rigid I-beam floor construction provides good tracking and its 3 main air chambers help ensure you'll stay afloat
Fold-down backrest offers adjustable support via inflation
Removable fin improves tracking, especially when heavily loaded
Folds compactly into its own stuff-sack-sized nylon bag, included
Bungee rigging on stern deck stows extra gear
Asymmetrically located carry handles assist in portaging kayak to and from the water
Approximate inflation time with standard pump is 5 min.
Includes repair kit
The best part…you can find it in the SylvanSport store! Choose between green or red and get GOing! Stay tuned for more cool toys and accessories coming soon!