Jim and Robin are back on the road again in search of warmer weather. On this trip, the Berzowskis are heading towards Key West in their Honda CR-V and towing their GO! Along the way, they are stopping at SylvanSport dealers and giving them a little taste of the GO Life.
Charleston is clearly a jewel of the south.  It has history, beautiful houses, great parks, a fun market place and is bicycle friendly! We stayed in Mt Pleasant.  We let our GO, LEO, rest in the parking lot as we toured the area. Our first day, we drove over the bridge and down to the Battery area of Charleston.  We walked along the Battery Promenade and Waterfront Park. You could see Ft Sumter in the distance and the Yorktown across the harbor. The park had beautiful fountains.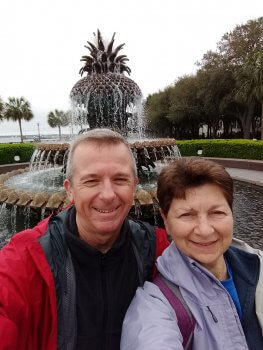 The marketplace consisted of multiple blocks of covered buildings with an abundance of crafts of all kinds.  The most unique, and local to the area, were the sweetgrass baskets – some were incredible in their design complexity and hold cultural and historic significance.
There were beautiful houses, churches, and gardens as we meandered back to the Battery area.  The live oak trees were just majestic!
We did a driving tour of Mt Pleasant, Sullivan's Island and Isle of Palms, and enjoyed a really nice nature trail boardwalk at Shem Creek park around sunset.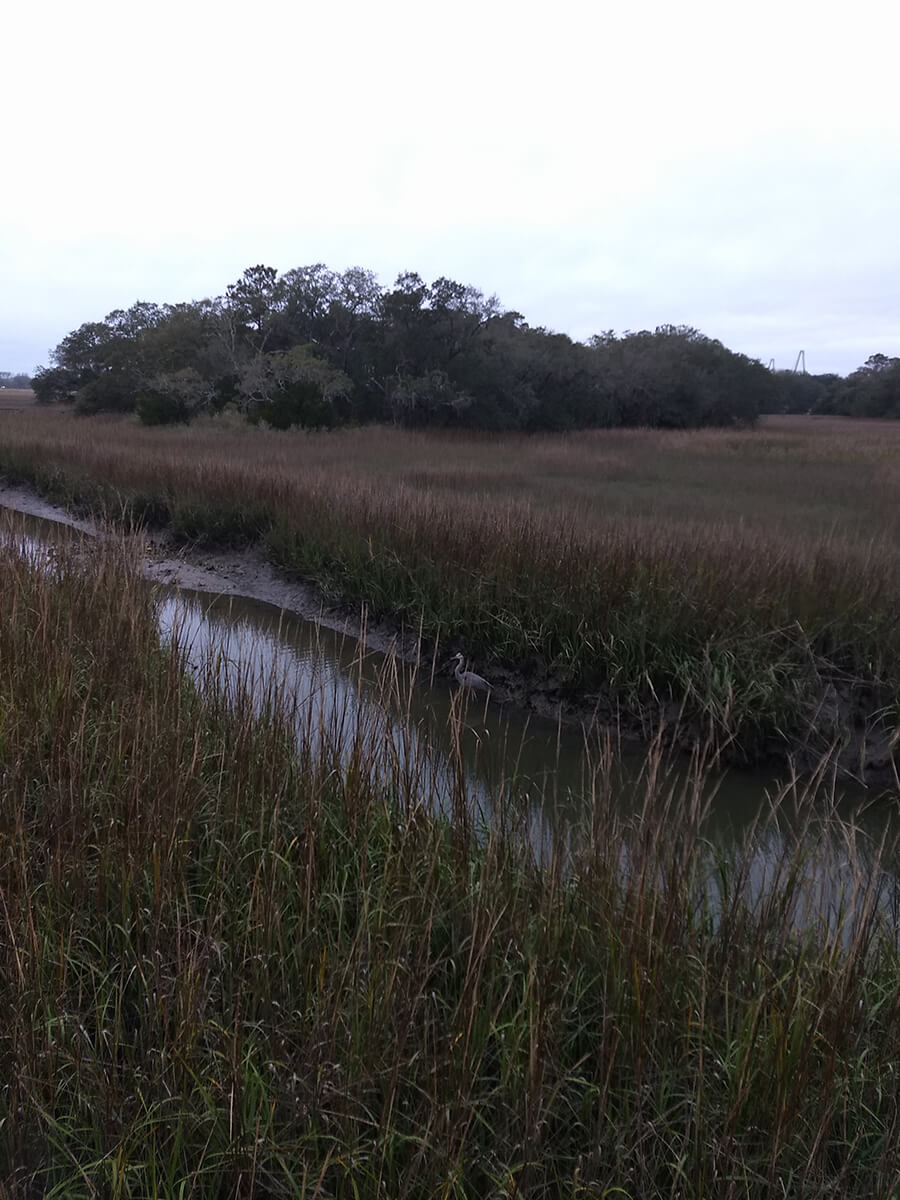 The next morning, we road our bikes across the 2.5 mile Arthur Ravenel Jr Bridge.  It has a fantastic wide bike/walk lane, making it a safe experience! The first half of the ride was a challenge, with a steep uphill and a headwind against us, but it was very satisfying! We rode into Charleston a bit, but the threat of rain encouraged us to return (a much easier ride with the tailwind and a more gradual uphill).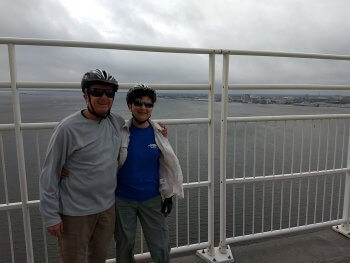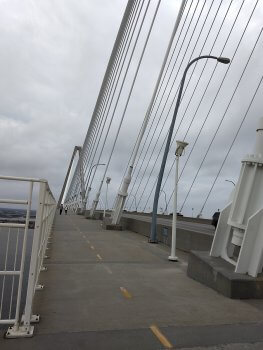 After lunch, we drove to Patriots Point Naval and Maritime Museum.  We'd never been up close and personal with an aircraft carrier before, so getting to tour the USS Yorktown was exciting – and wow, was it huge!! We spent a couple hours there, seeing everything from the flight deck, to the bridge, including the galley, brig, engine room…you name it, we saw it!  My favorite: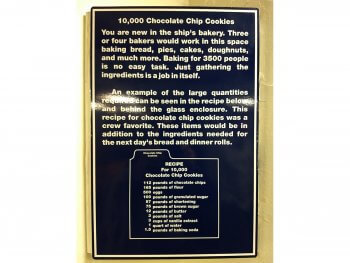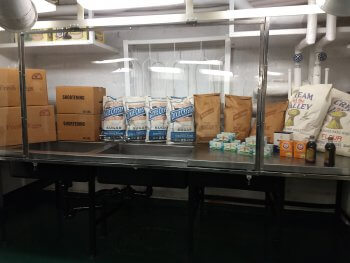 We walked along the outside of the USS Laffey destroyer, but did not go onboard to tour it.  We did tour the USS Clamagore submarine; it was amazing!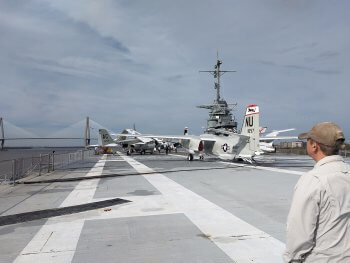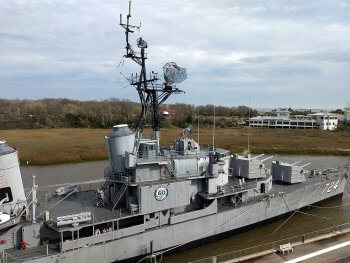 The Charleston and Mt Pleasant areas were a wonderful stopping point, and we crossed the bridge one more time, as we headed out on our way to Florida.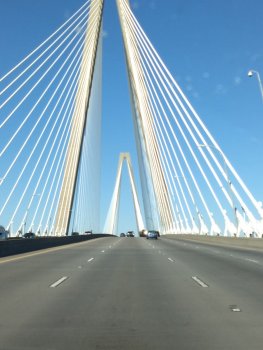 There are still a couple of opportunities to Meet the Berzowskis, so, take a look at their schedule and stop by to hear real stories from real GO owners! Contact us to let us know that you would like to meet them at a specific dealer and we'll make sure they are ready for you!