Jim and Robin are heading to Alaska! The Honda CR-V is packed and their trusty GO, L.E.O. (Low-Earth Orbiter), is ready for adventure. Follow along and get a taste of #myGOlife…Berzowski-style!
As we left Glacier National Park, our trip odometer went from 9,999 to zero!  We were excitedly watching to see it turn to 10,000 miles, so it took us by surprise ? Regardless, we've covered a lot of ground!
We realized as we traveled back into more populated areas, that we could no longer count on arriving at a campground in the afternoon and obtaining a campsite.  Therefore, we decided to drive to West Yellowstone and stay in a hotel for the night (with the extra benefit of having showers!!) Jim decided to try on a many gallon hat to see what it might feel like to ride on the range.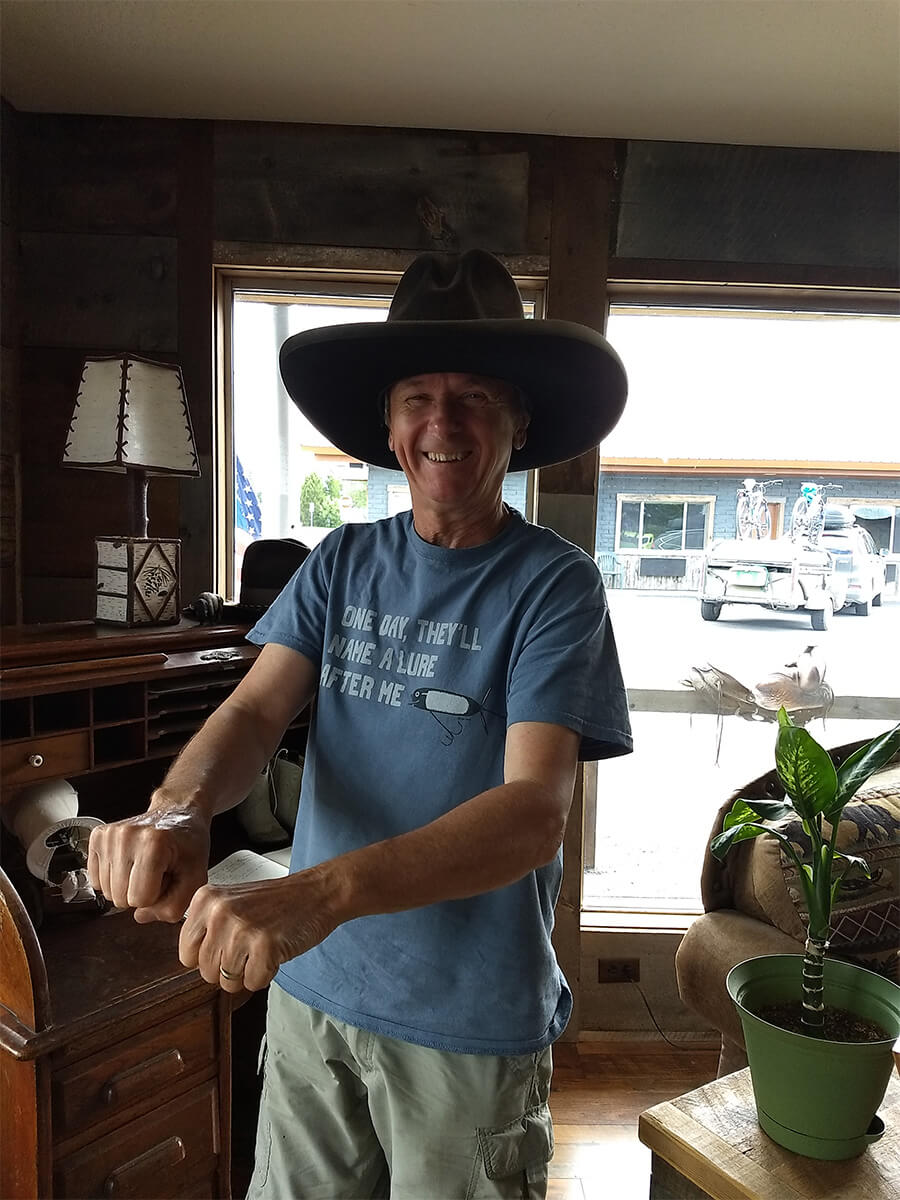 The drive to Grand Teton National Park brought us through the southwest corner of Yellowstone National Park.  We began to see the evidence of geothermal activity.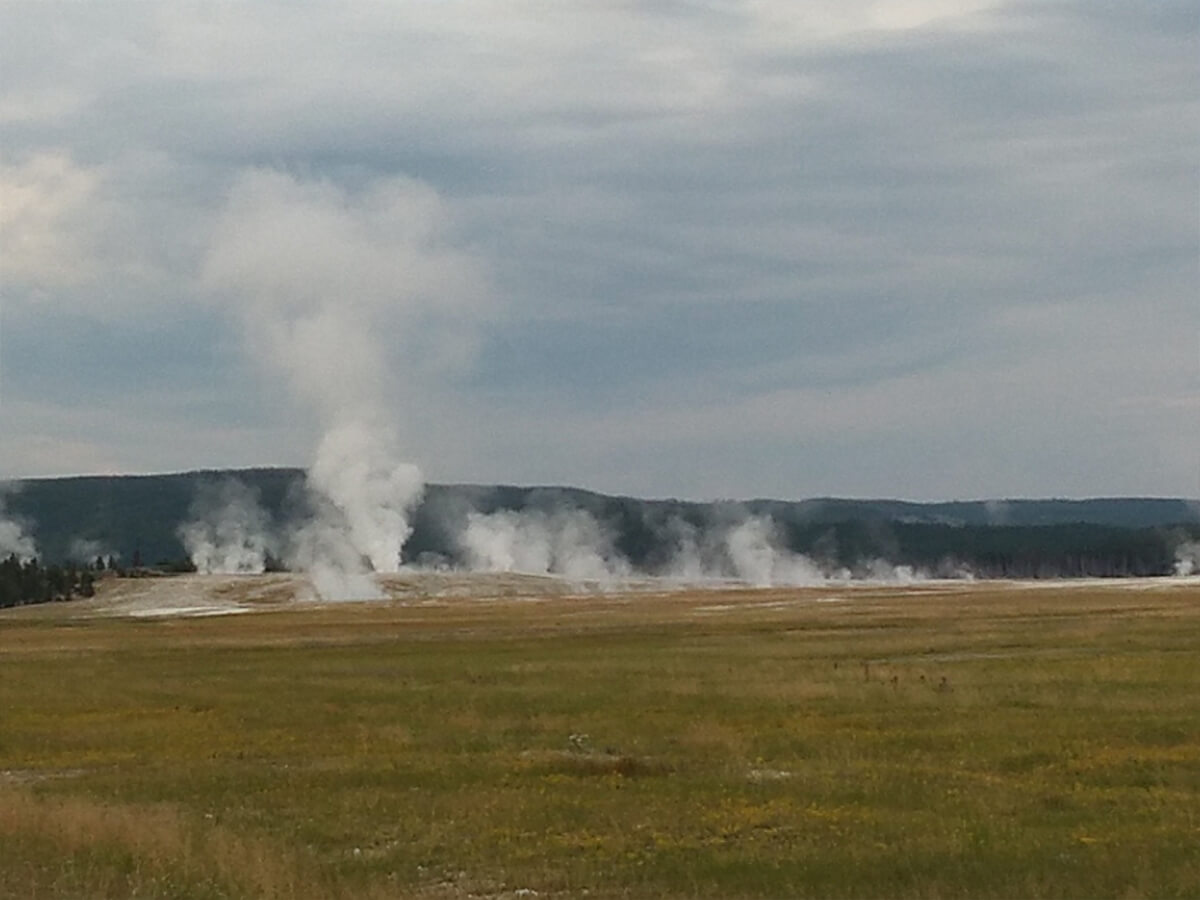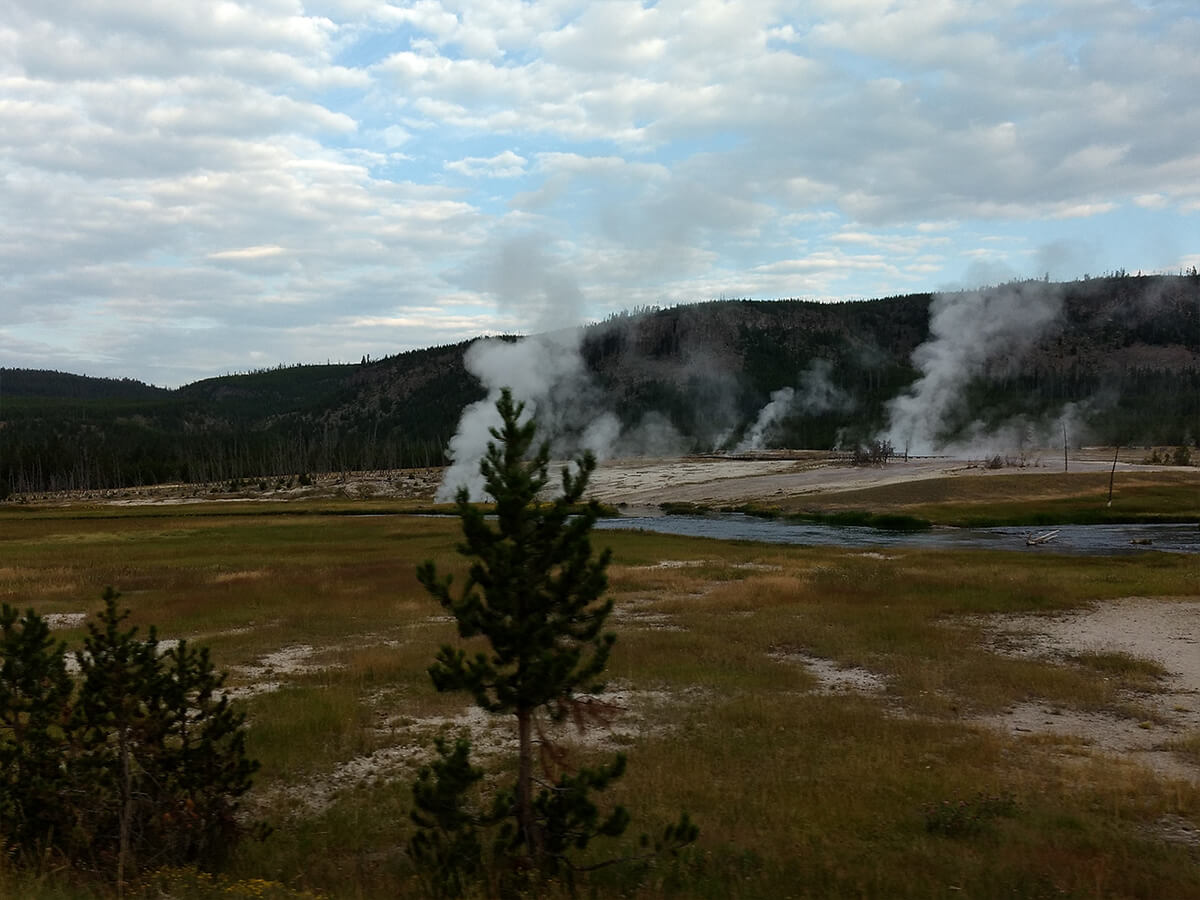 At the entrance to Colter Bay Campground, we saw a sign asking campers not to feed the foxes.  Then we watched a fox carrying a plastic shopping bag, presumably filled with trash, cross the road.  Seems like you don't need to feed them, as they get their own!
Anyway, our plan worked, and when we arrived early at Colter Bay Campground, we obtained a nice large site, with a level 'driveway' for the GO and plenty of room to also set up our GOzeebo, for my California brother who was joining us there.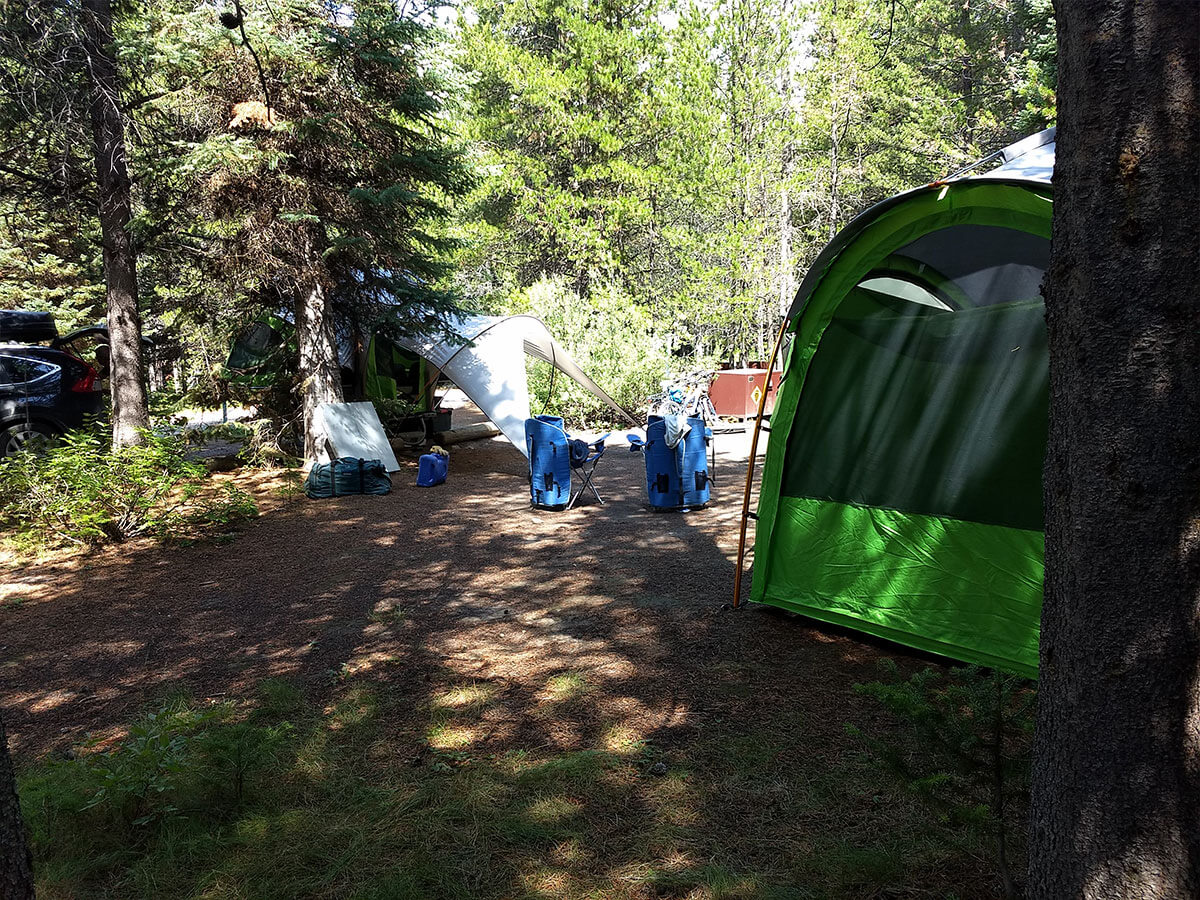 After setting up camp, we took a drive to see the Tetons – they sure are grand!!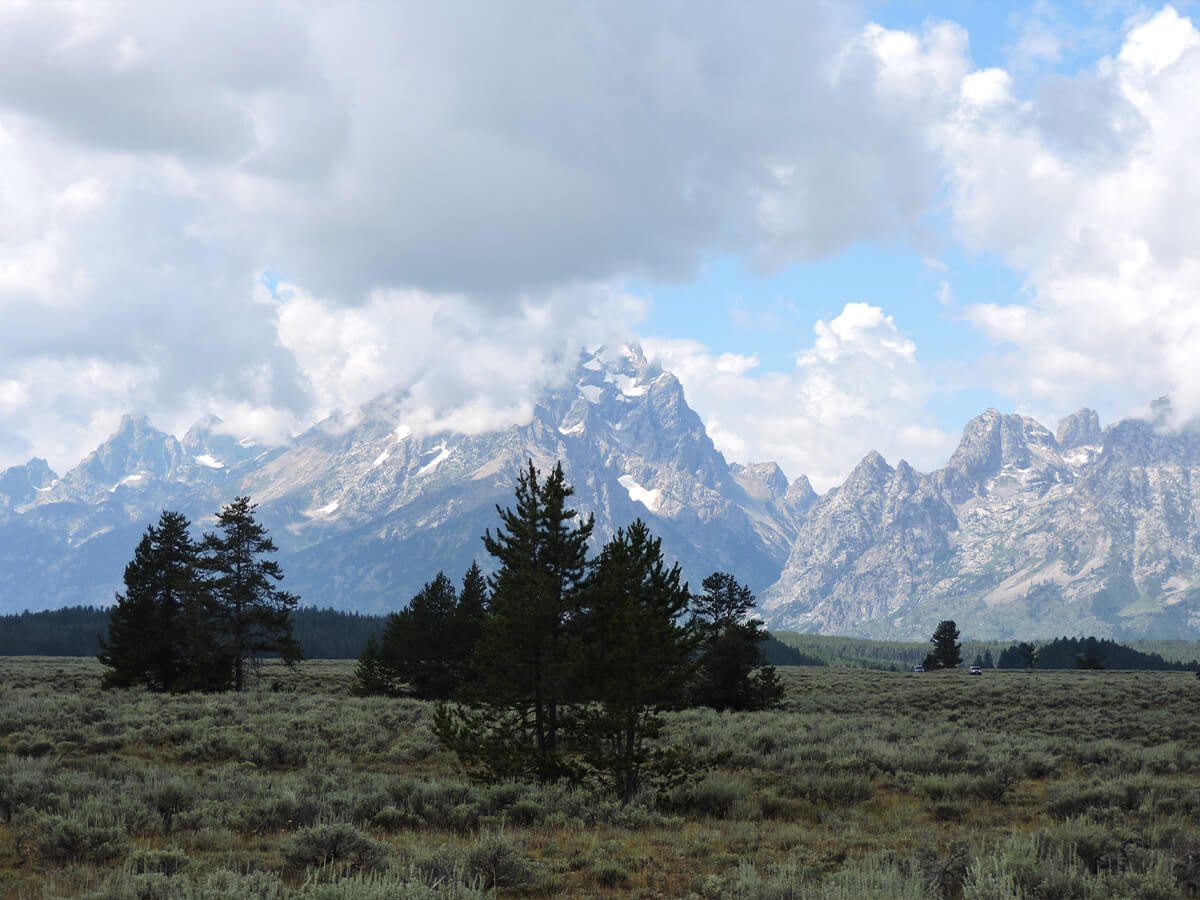 On our first full day in the park, we decided to hike around Jenny Lake.  It was a beautiful day and the sights were phenomenal.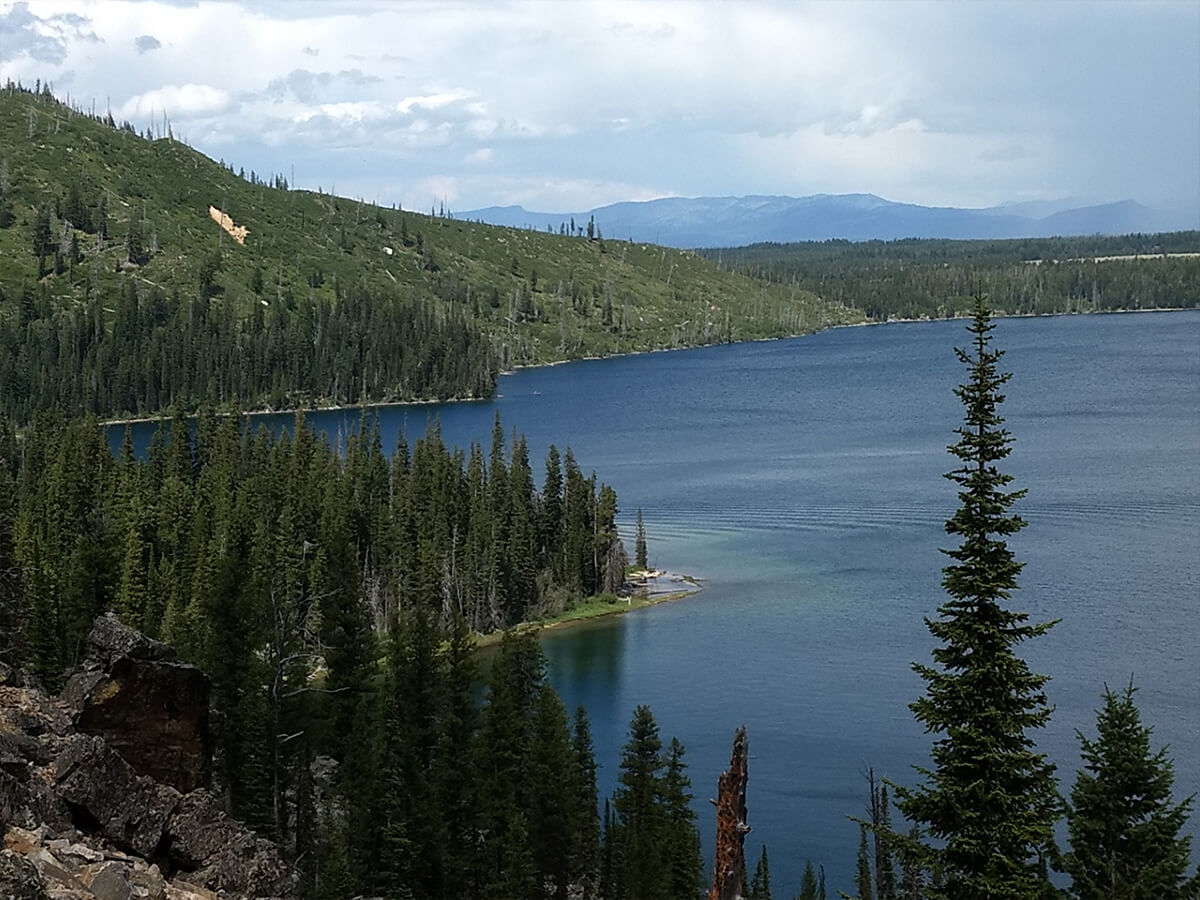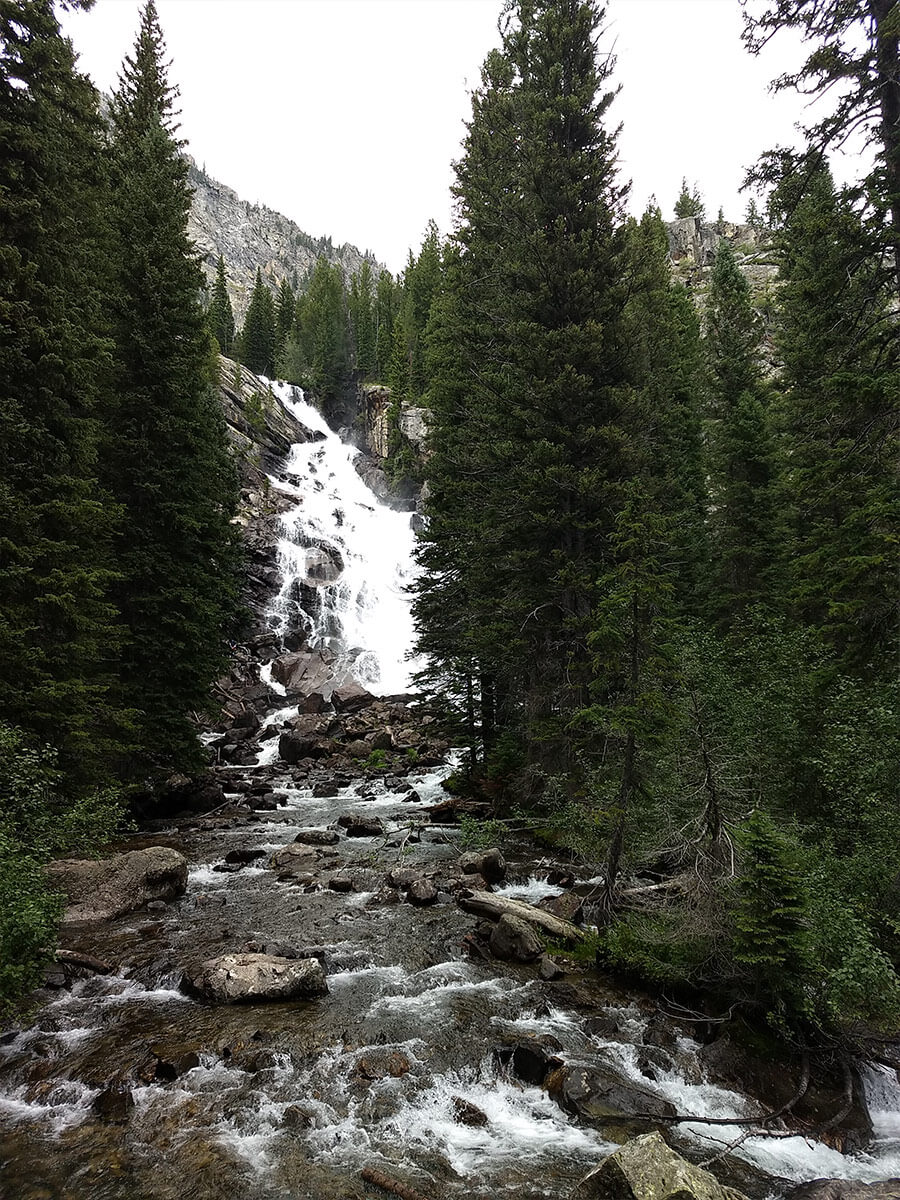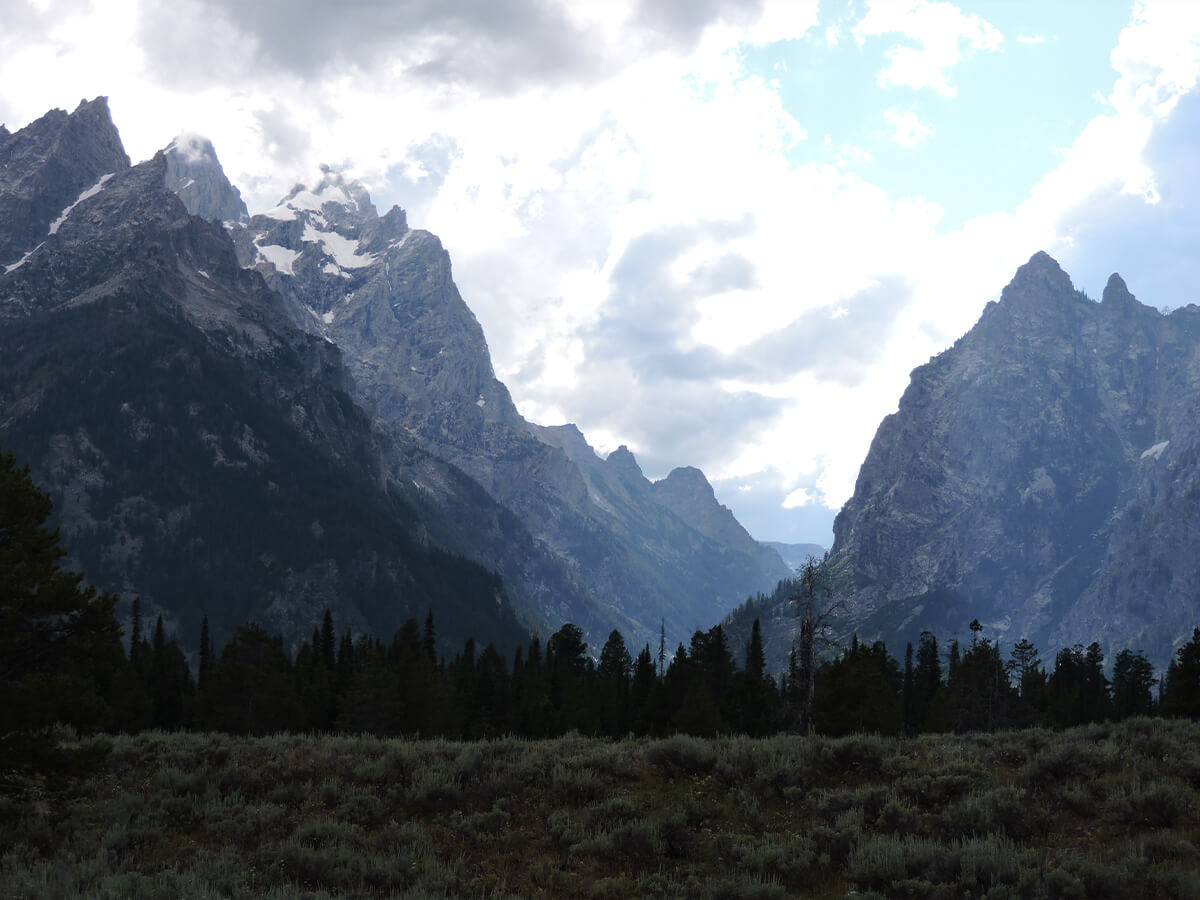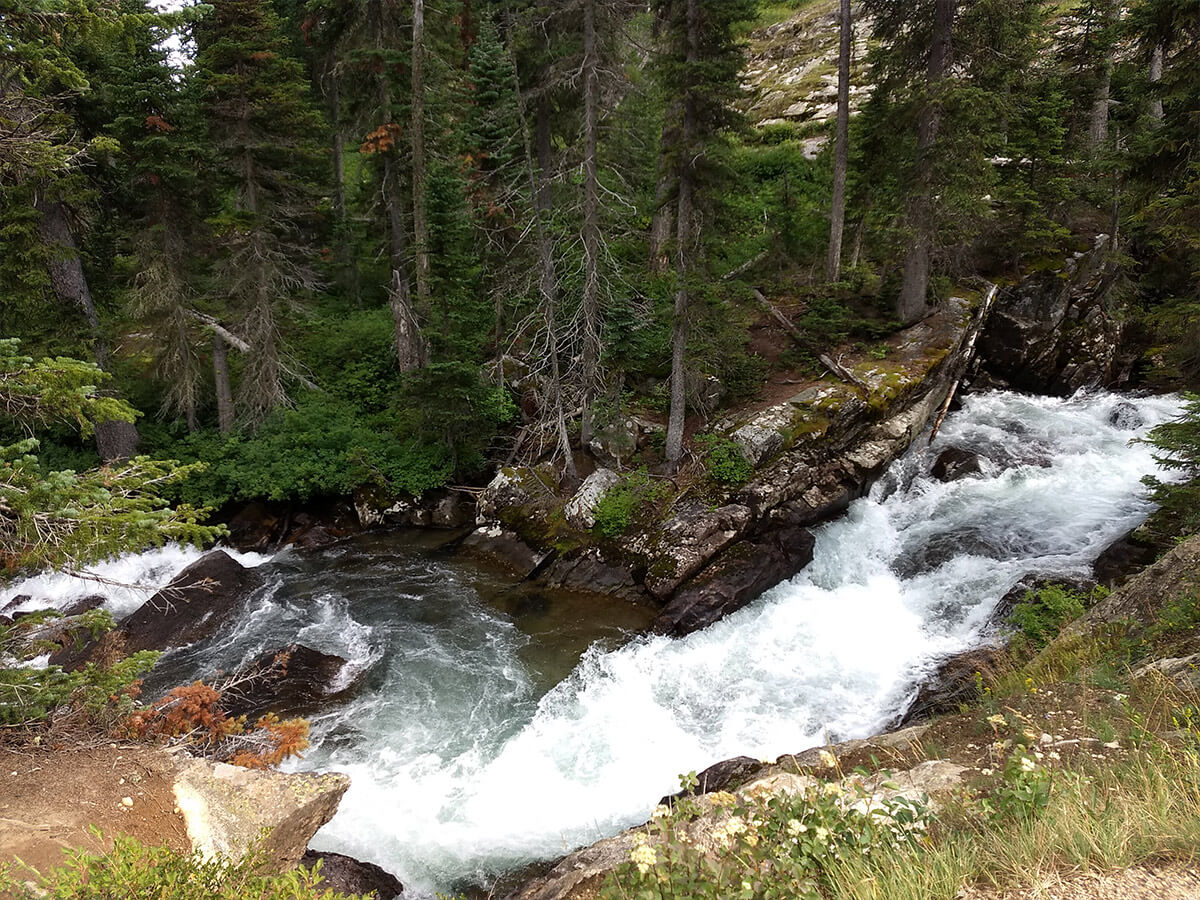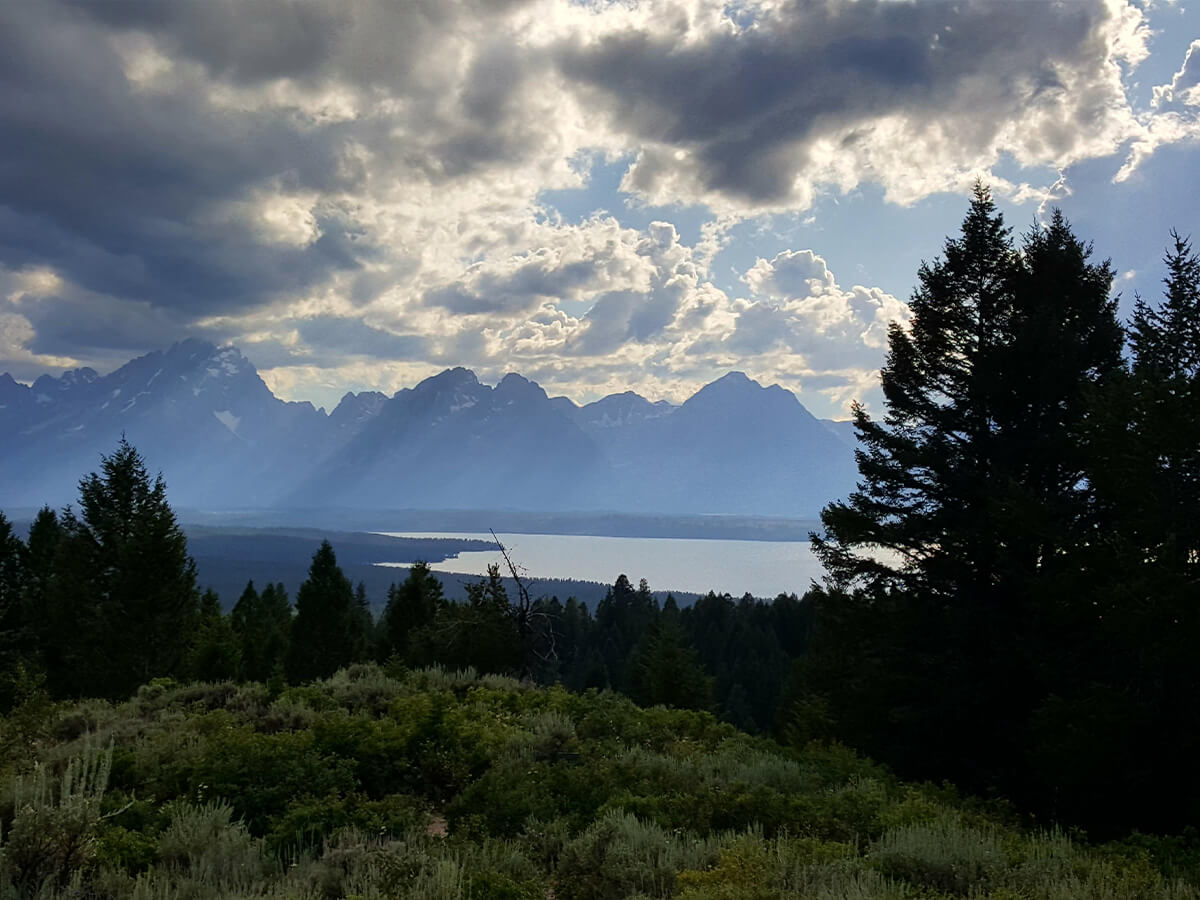 After the exhilarating hike, we drove along the range and decided to go up to the top of Signal Mountain.  On the way, we saw a stately elk along with a buck in velvet.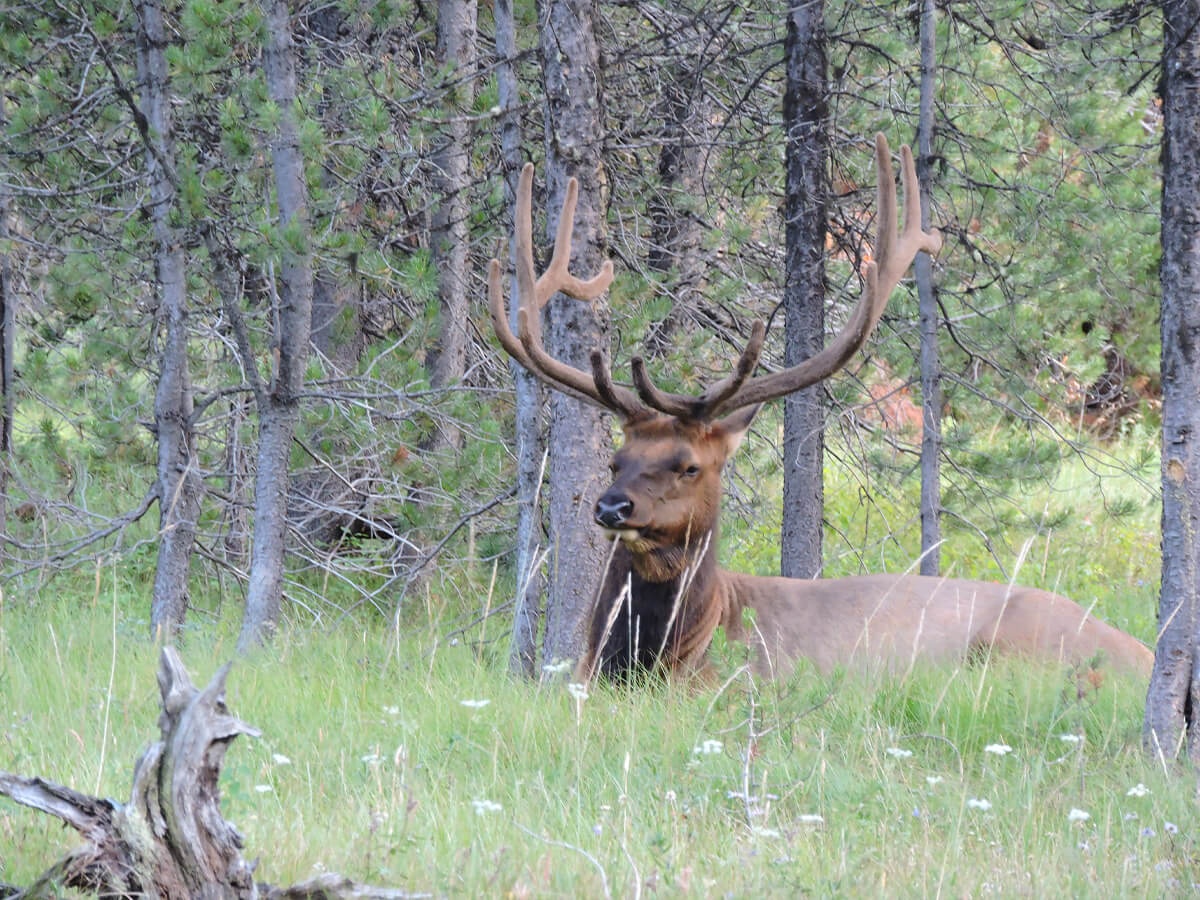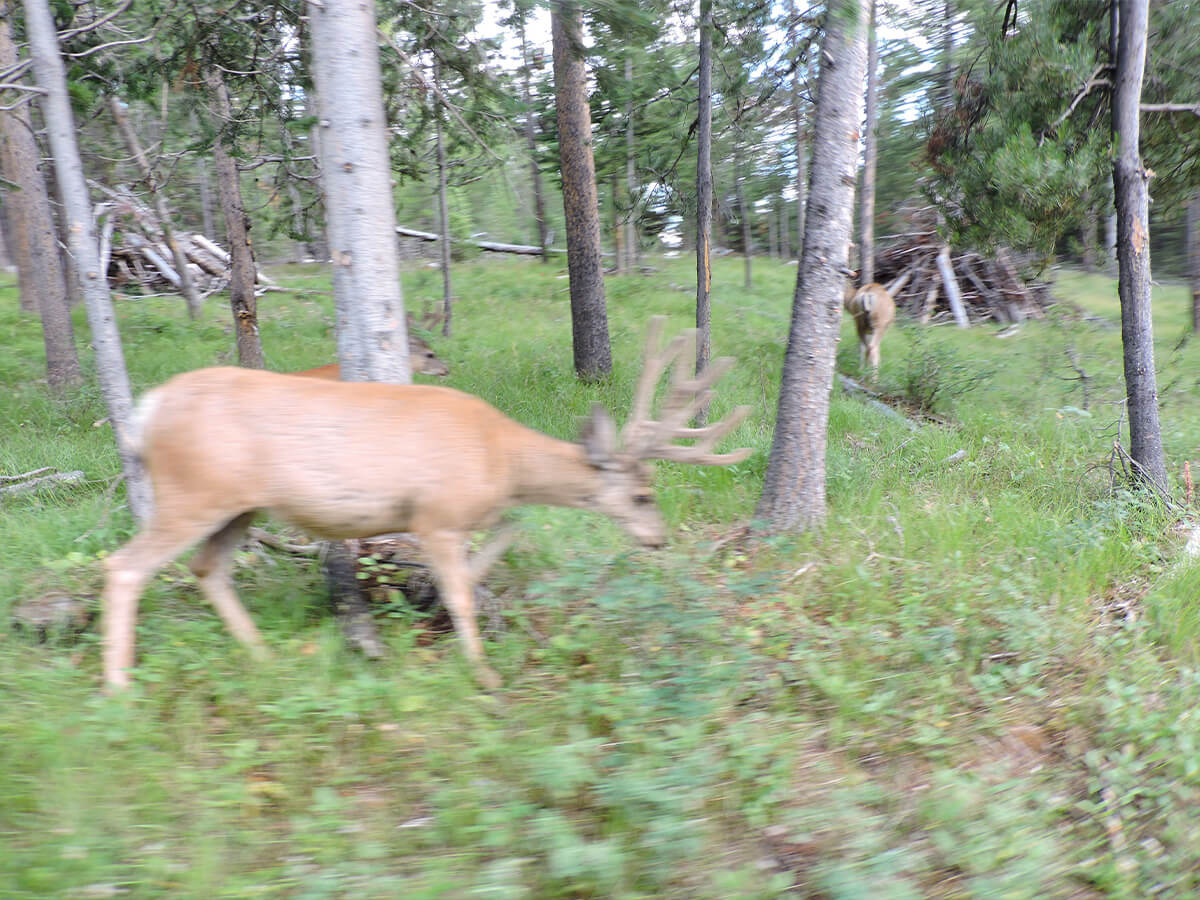 And from the top, we got a different perspective of the Tetons and incredible views of the valleys.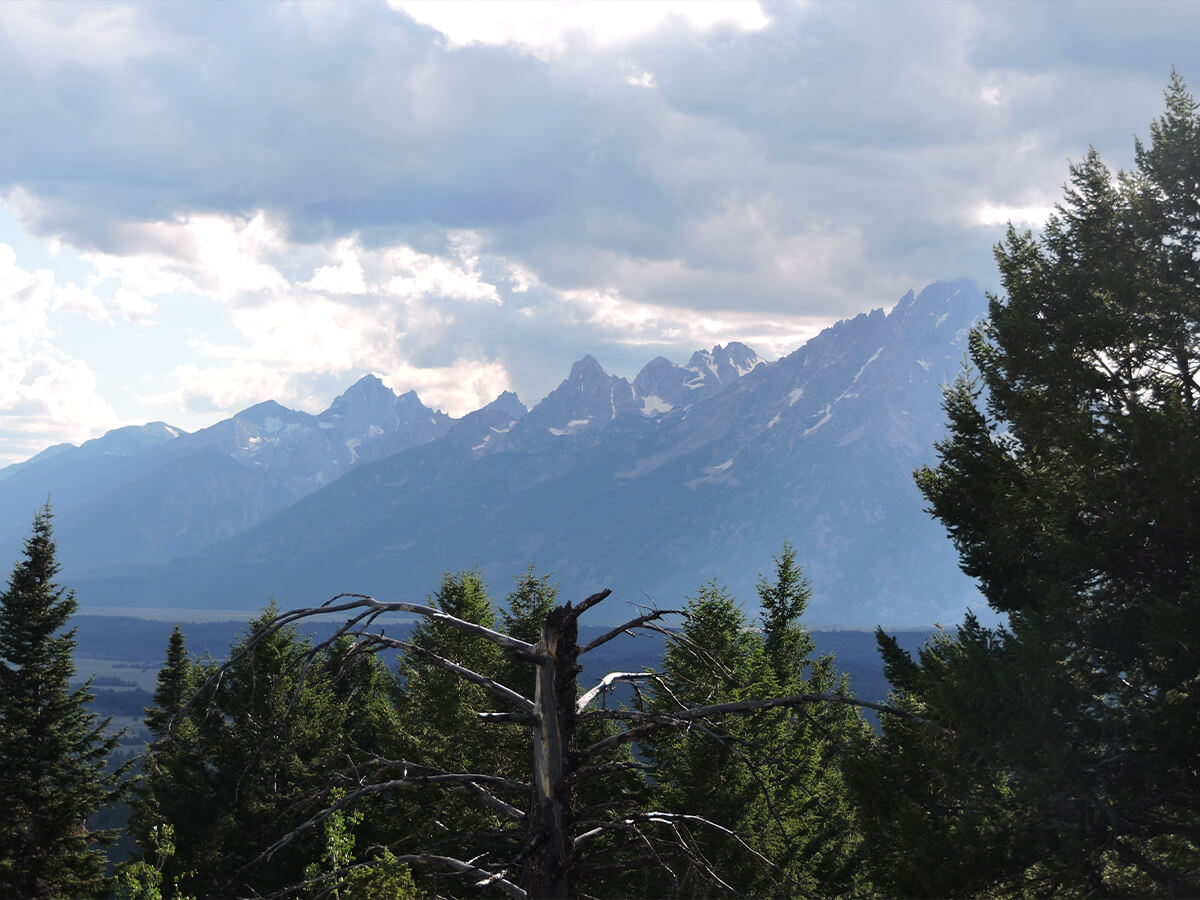 Waiting for dinner, brother Steve serenaded us with his haunting harmonica hymns (ok, they weren't hymns, but I really like alliteration!)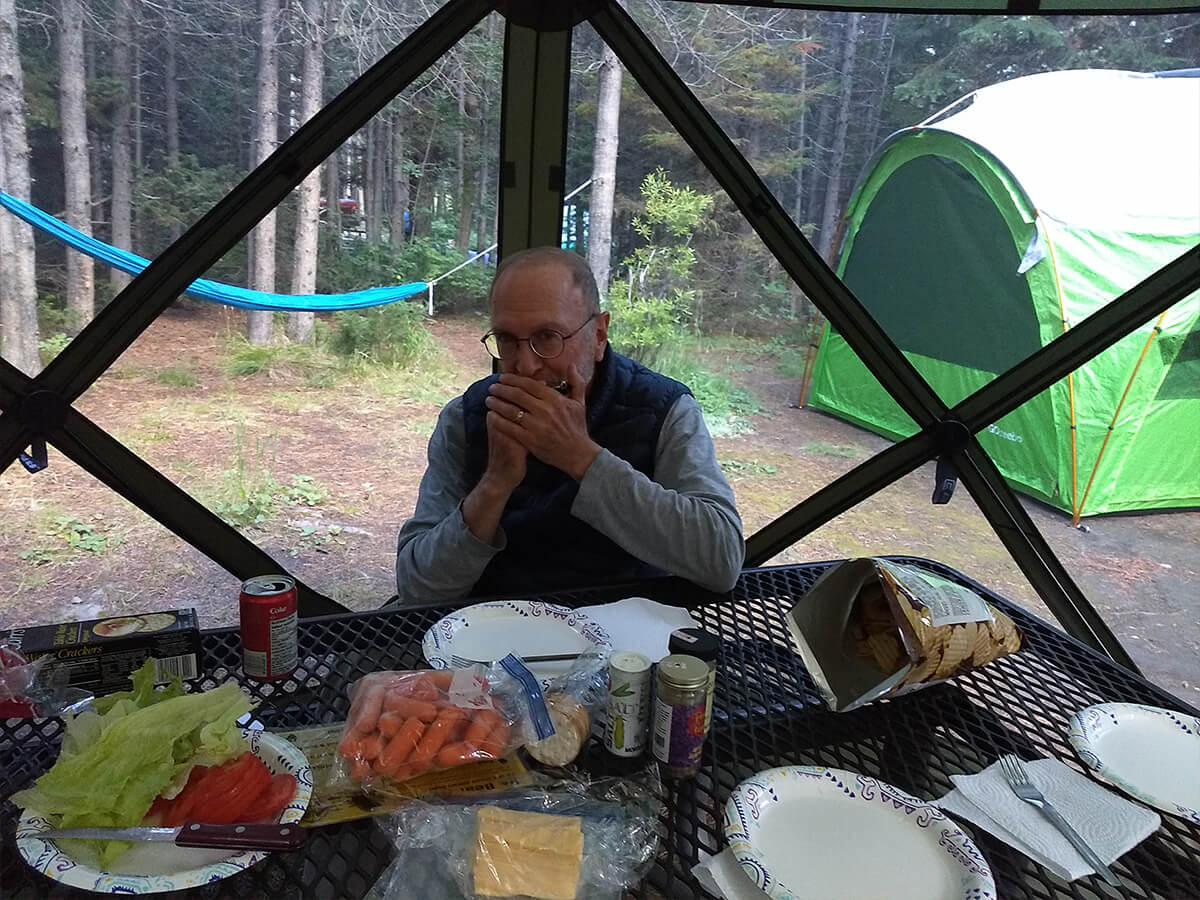 The following day, we drove a bit further south.  The mountains were unbelievably stunning.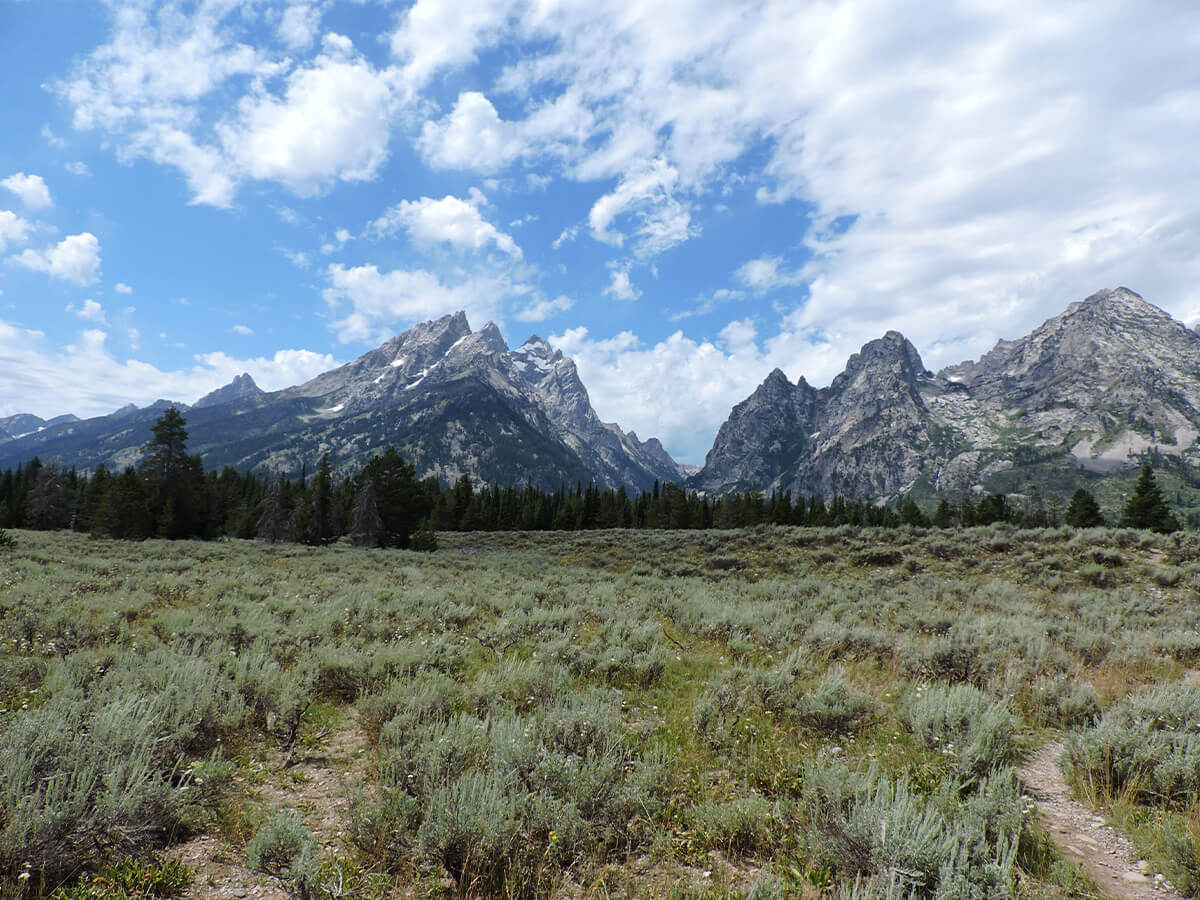 And our hike to Taggart Lake was awesome.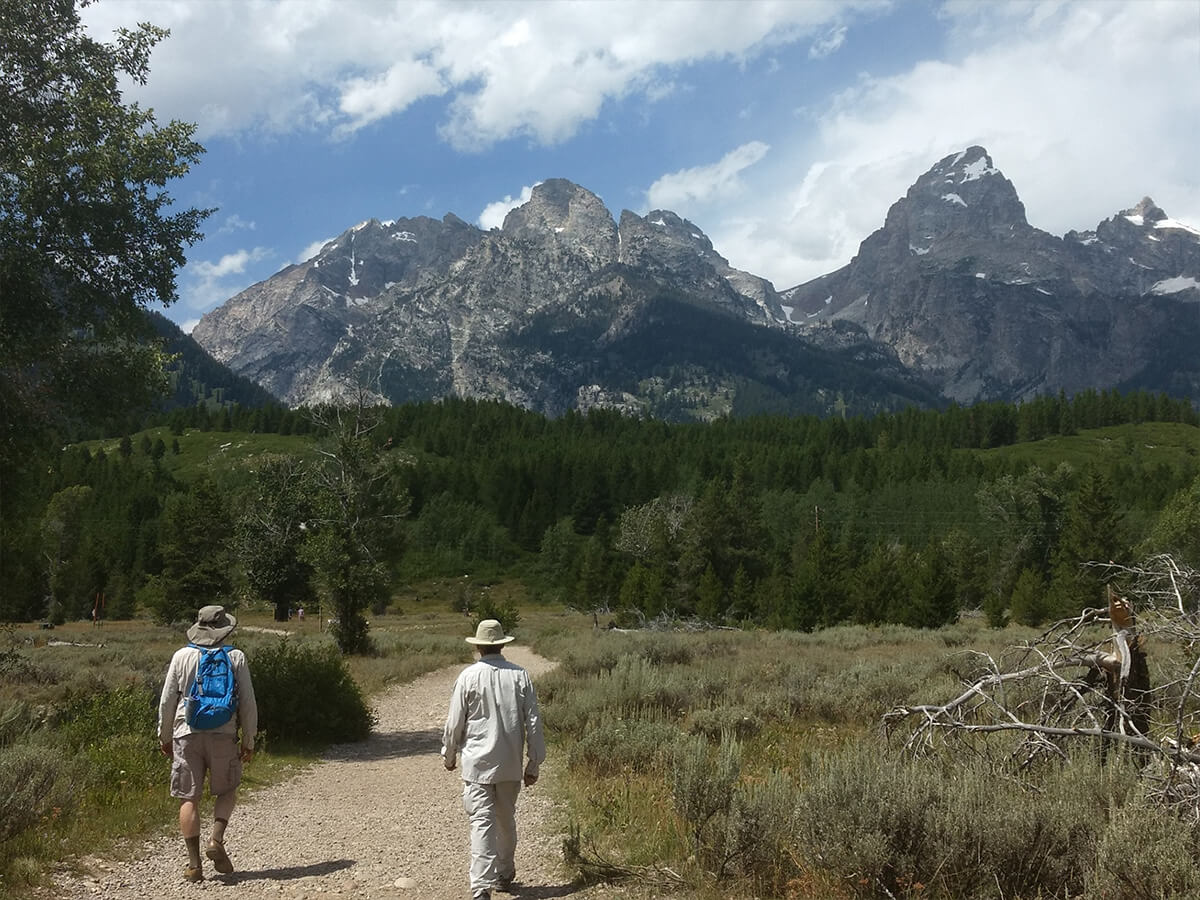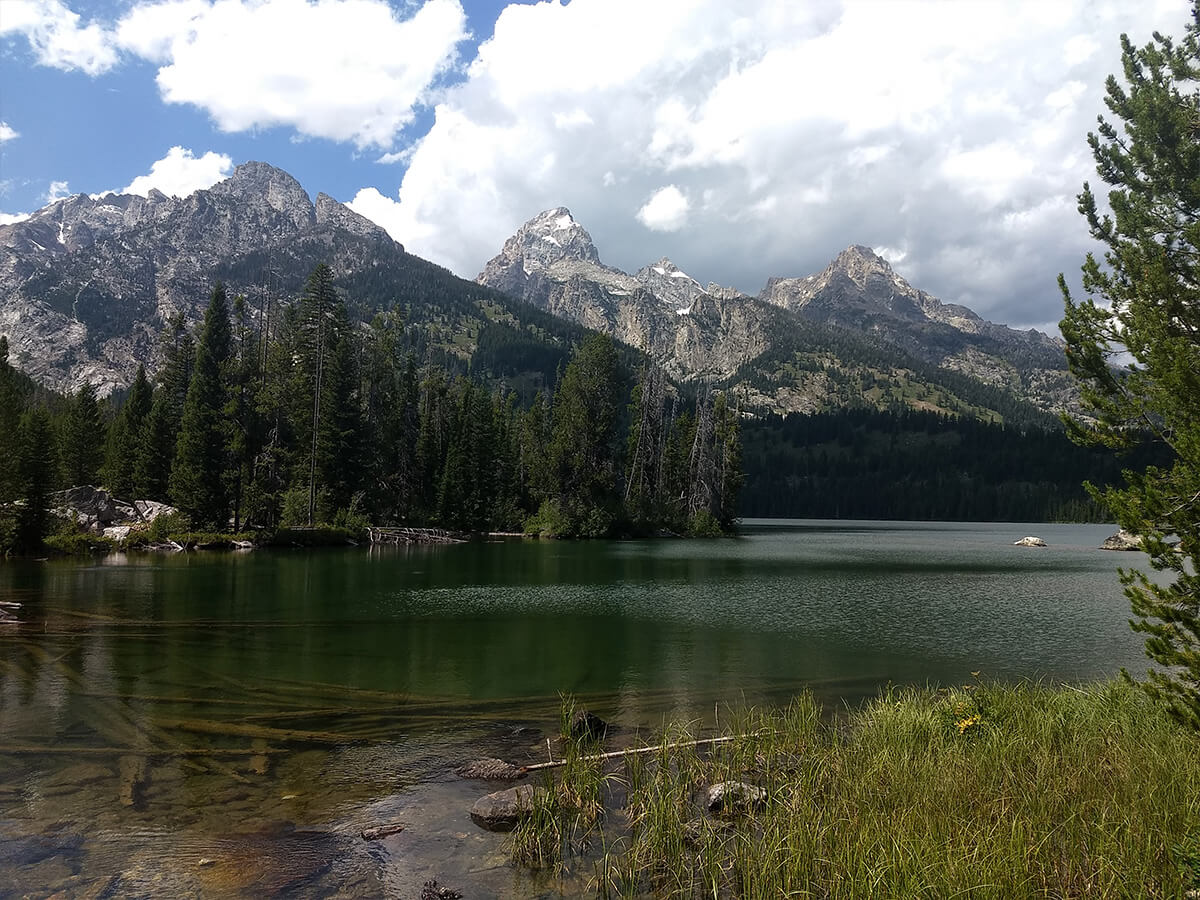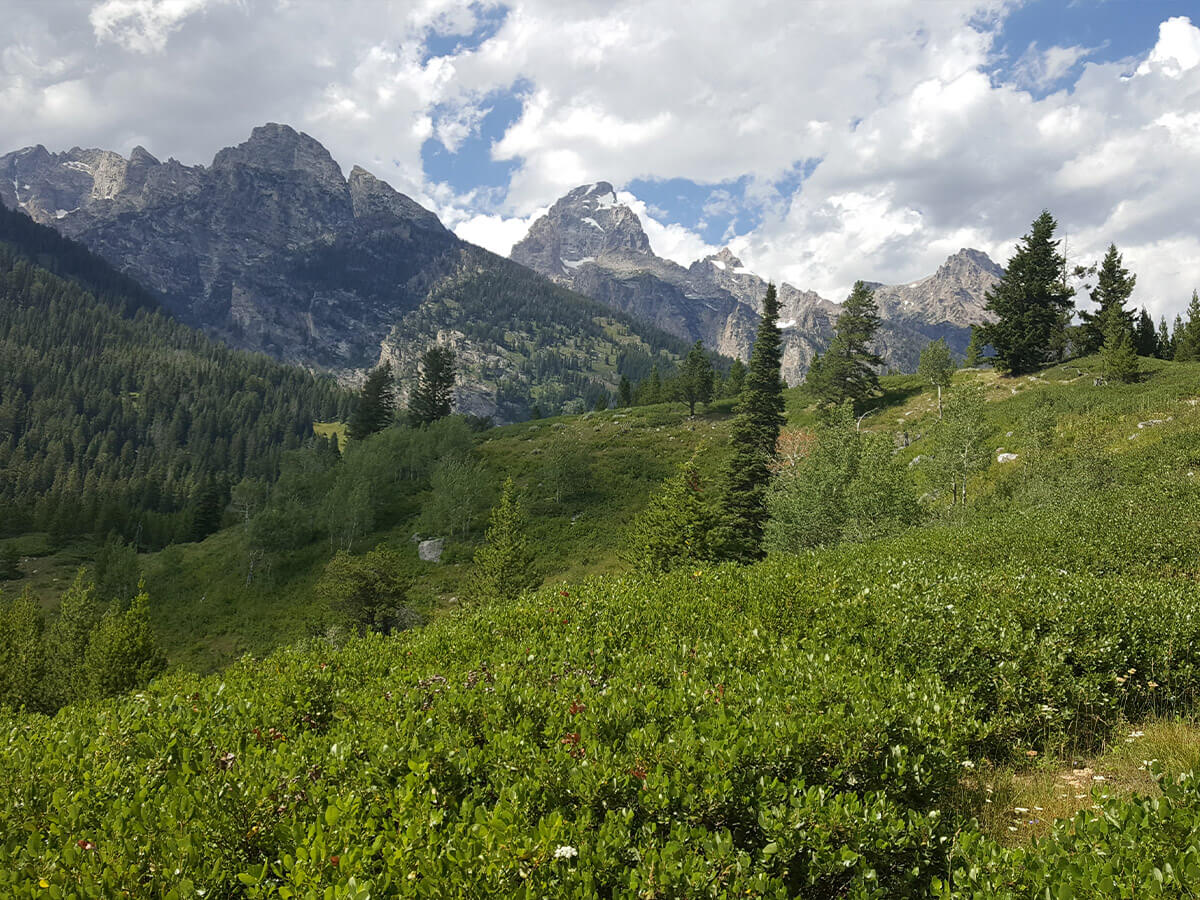 Back at camp, Steve perfected the art of the nap, while Jim grilled fantastic fajitas ?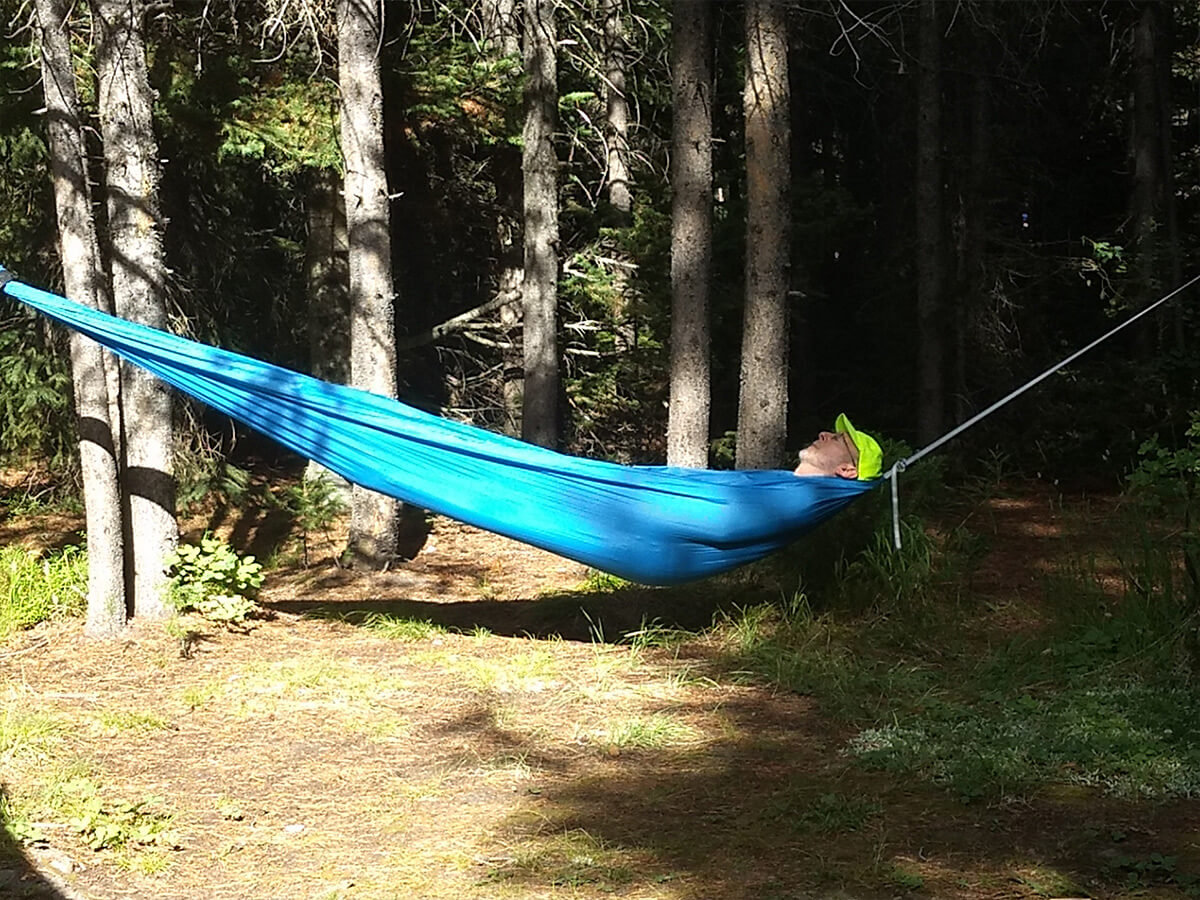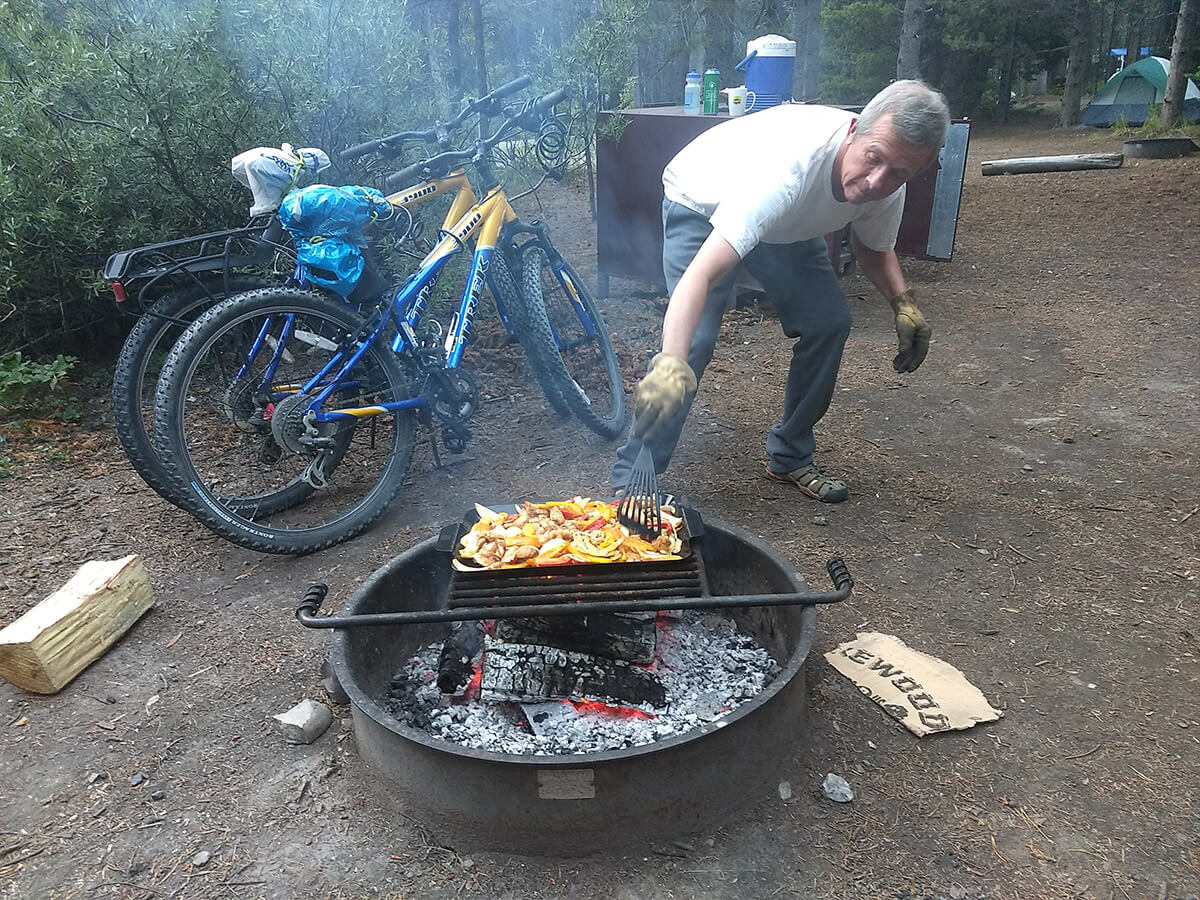 Sightseeing was on the agenda for the following day. Even though we got an early start trying to avoid the late season crowds at Yellowstone, there was still a backup at the part entrance.  But it was worth it!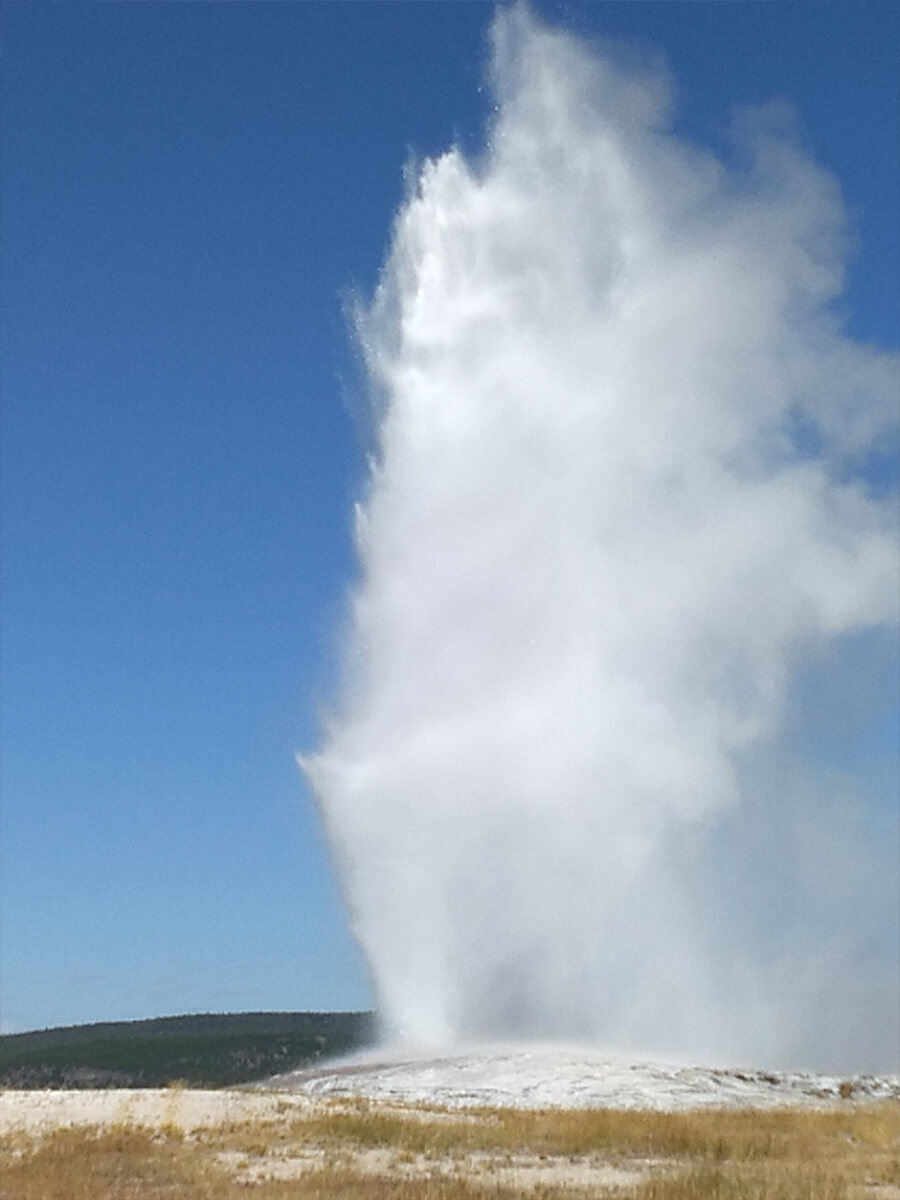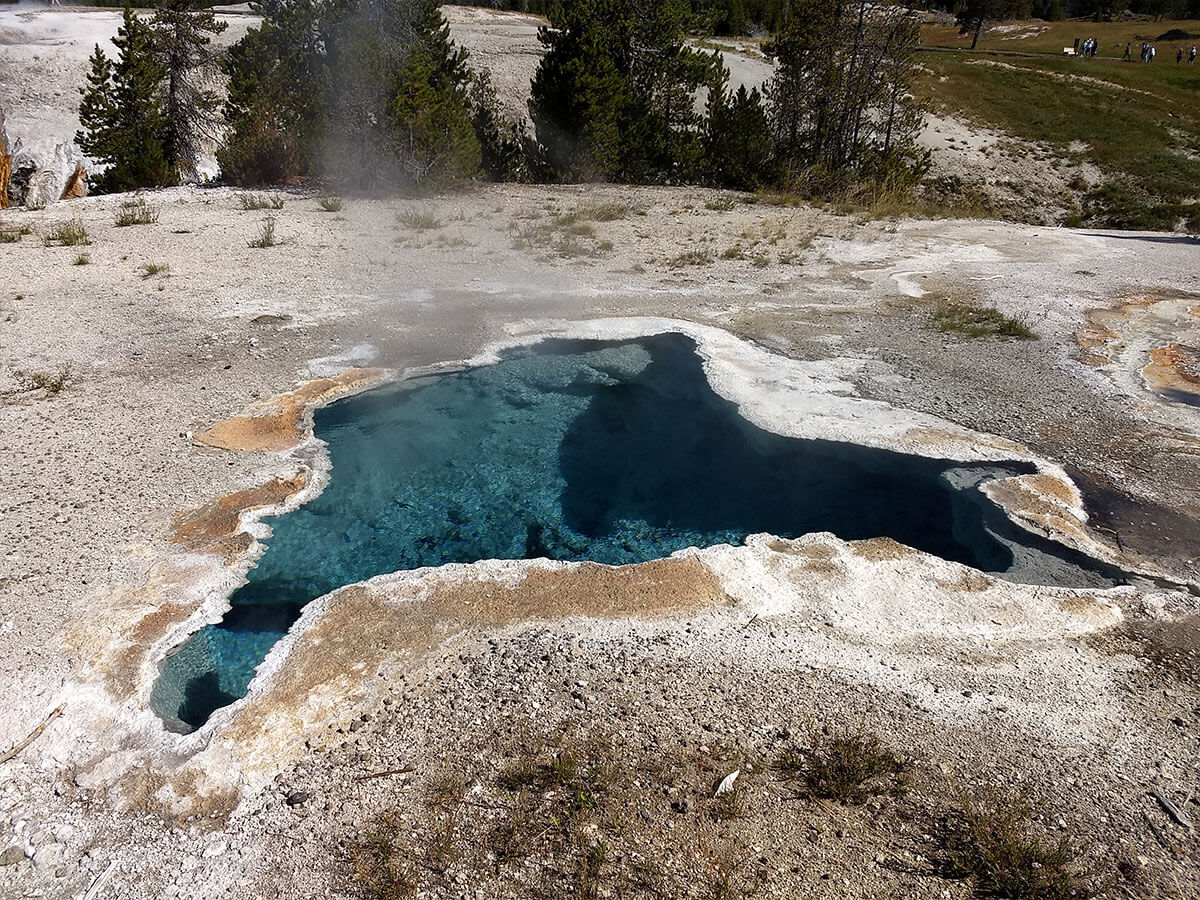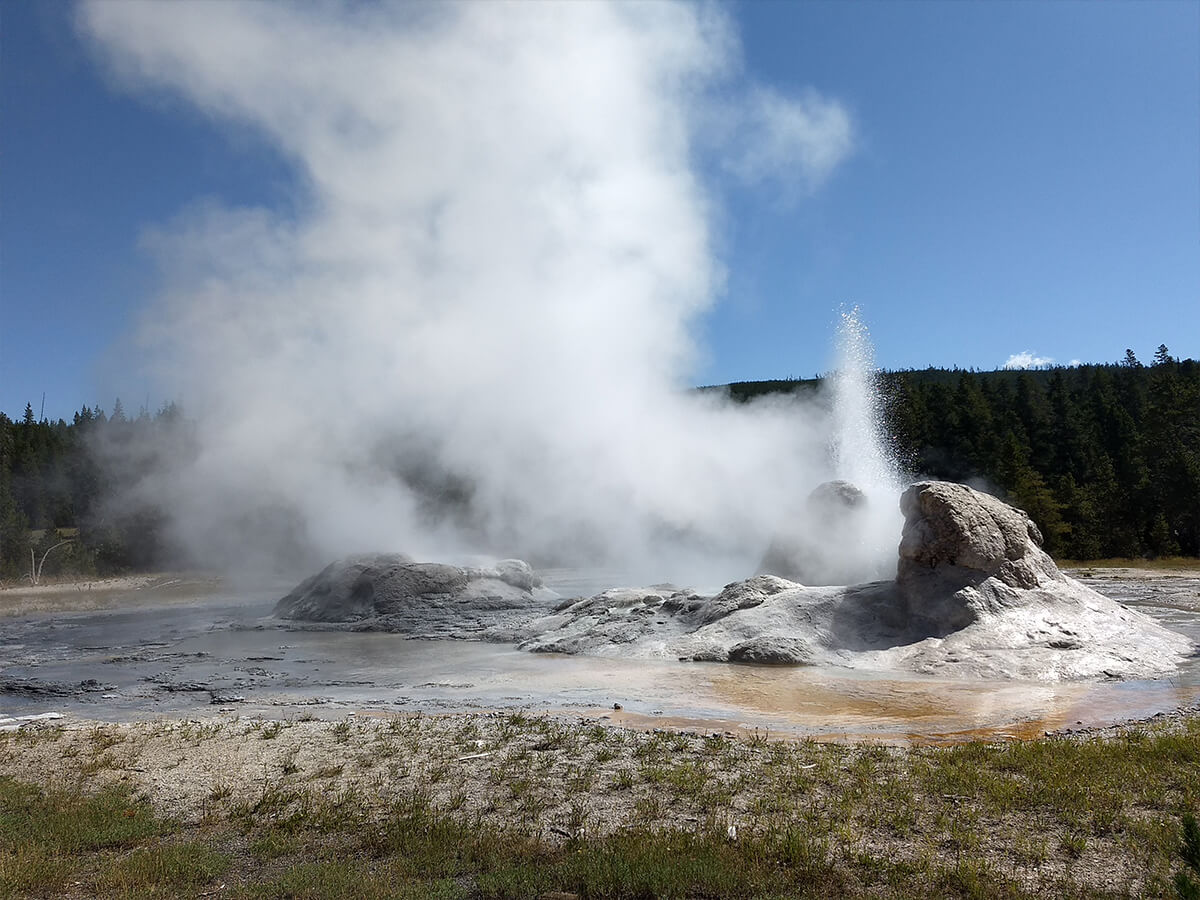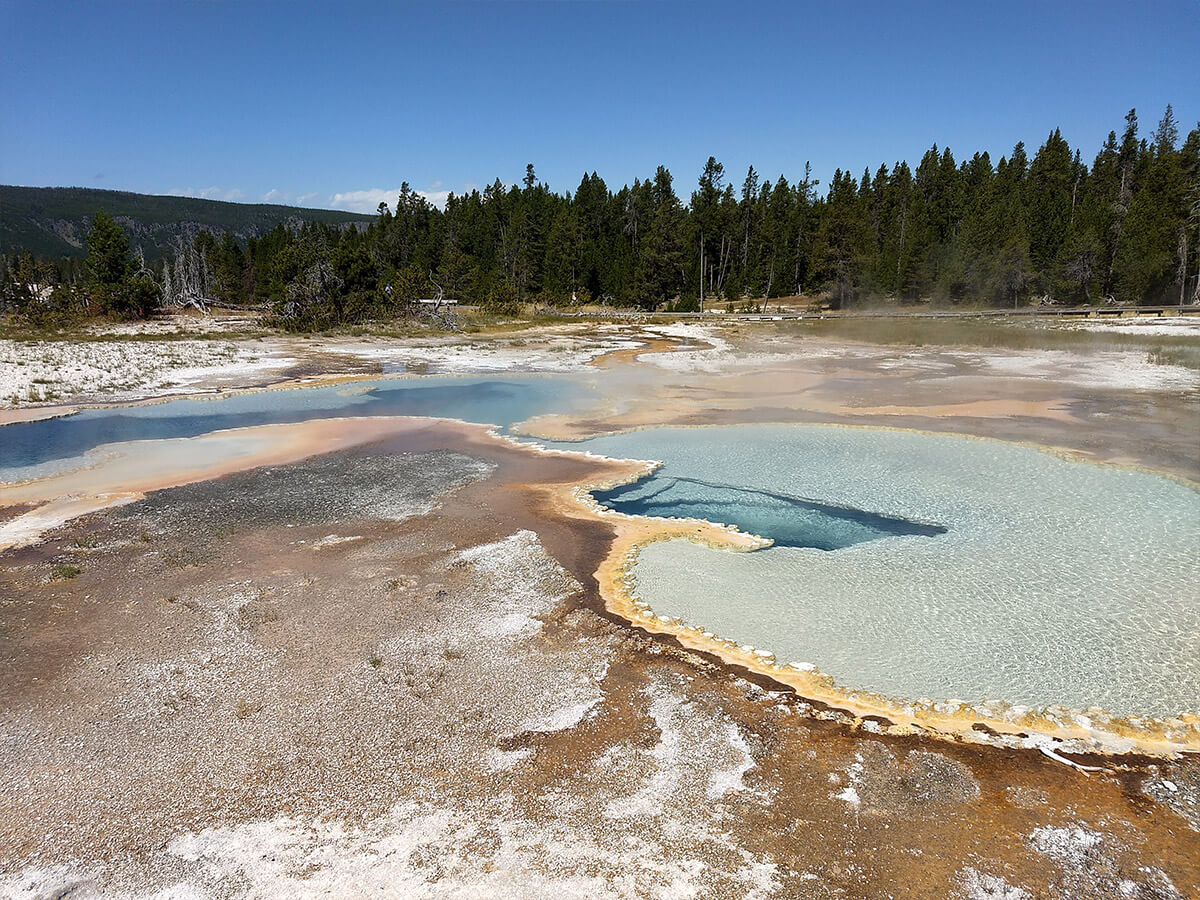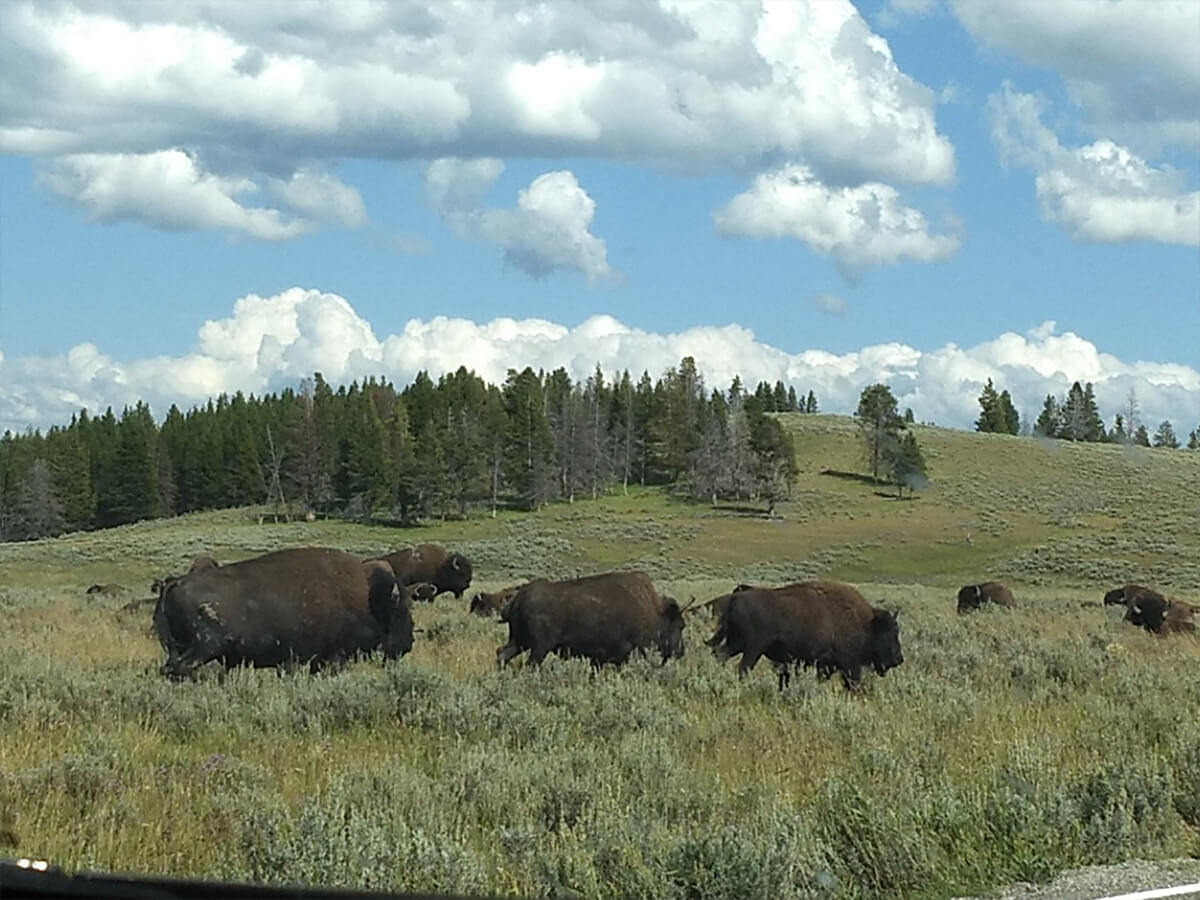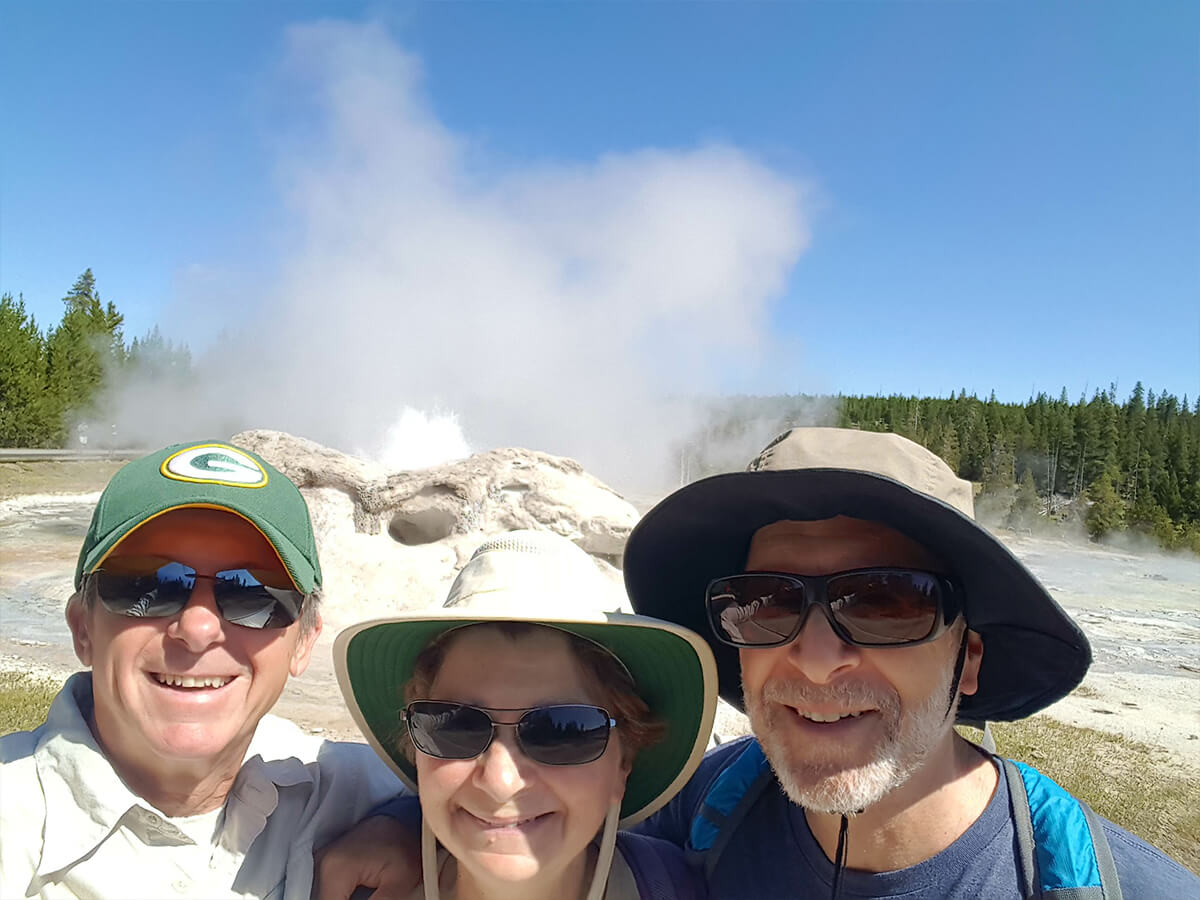 On our last full day at Grand Teton National Park, we hiked along the Jackson Lake from our campground.  We continued to have beautiful weather.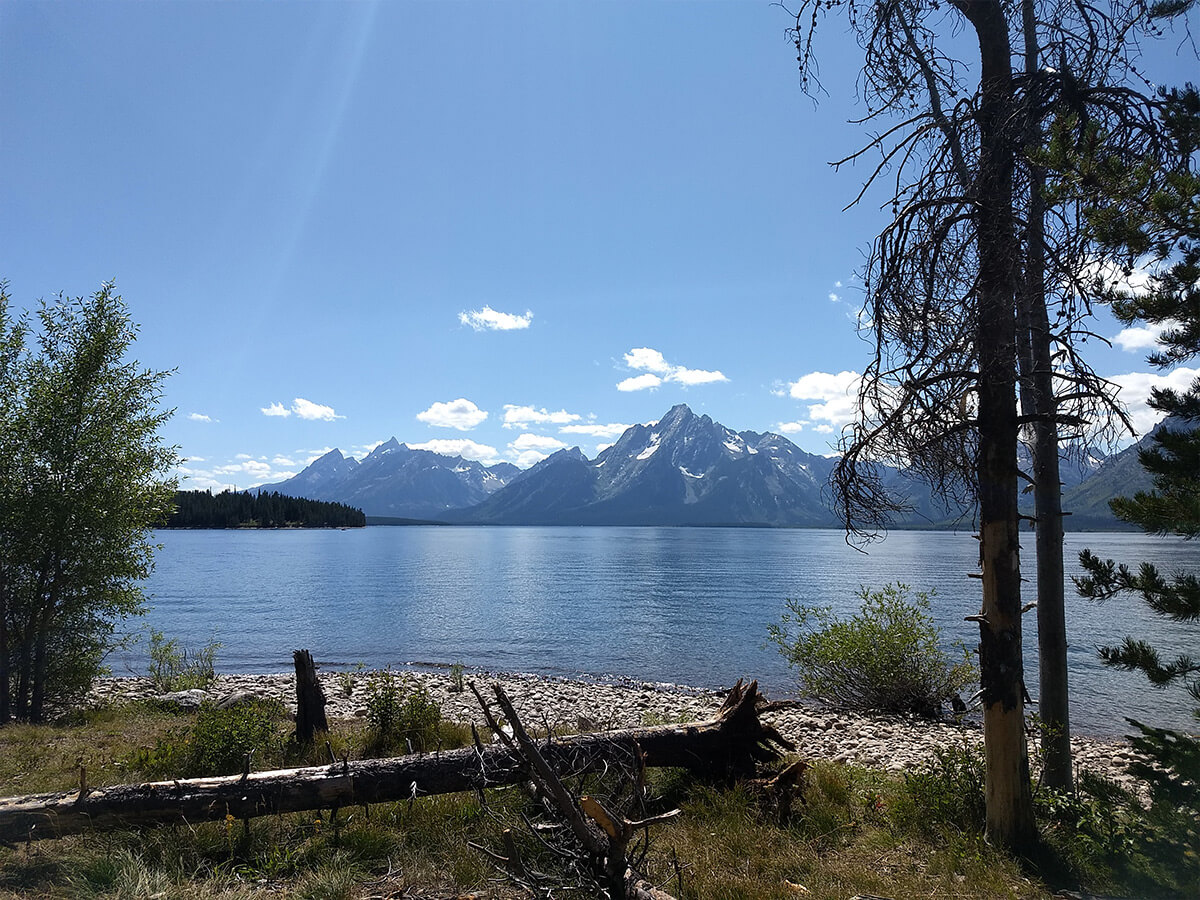 Not to be outdone by Steve, Jim showed that he could nap in the hammock also…so Steve found a bench!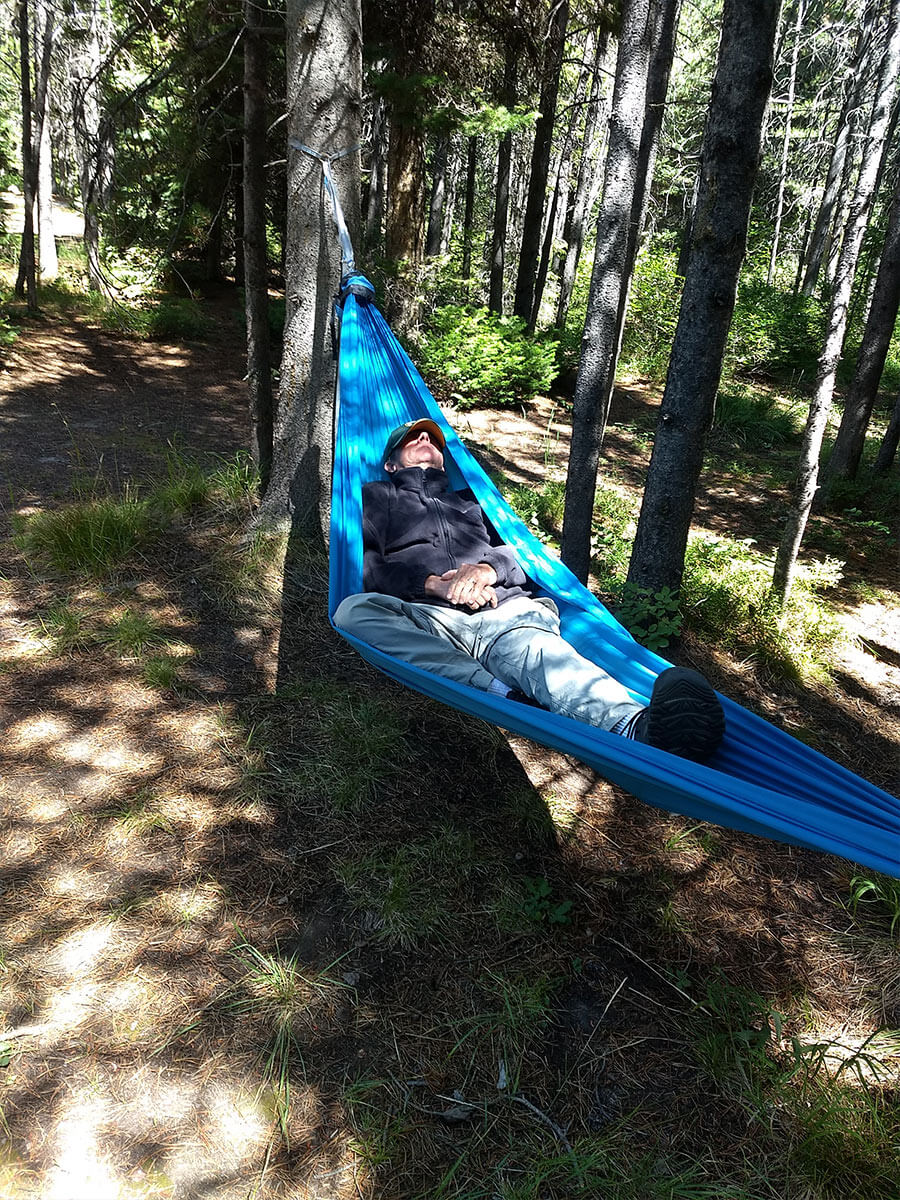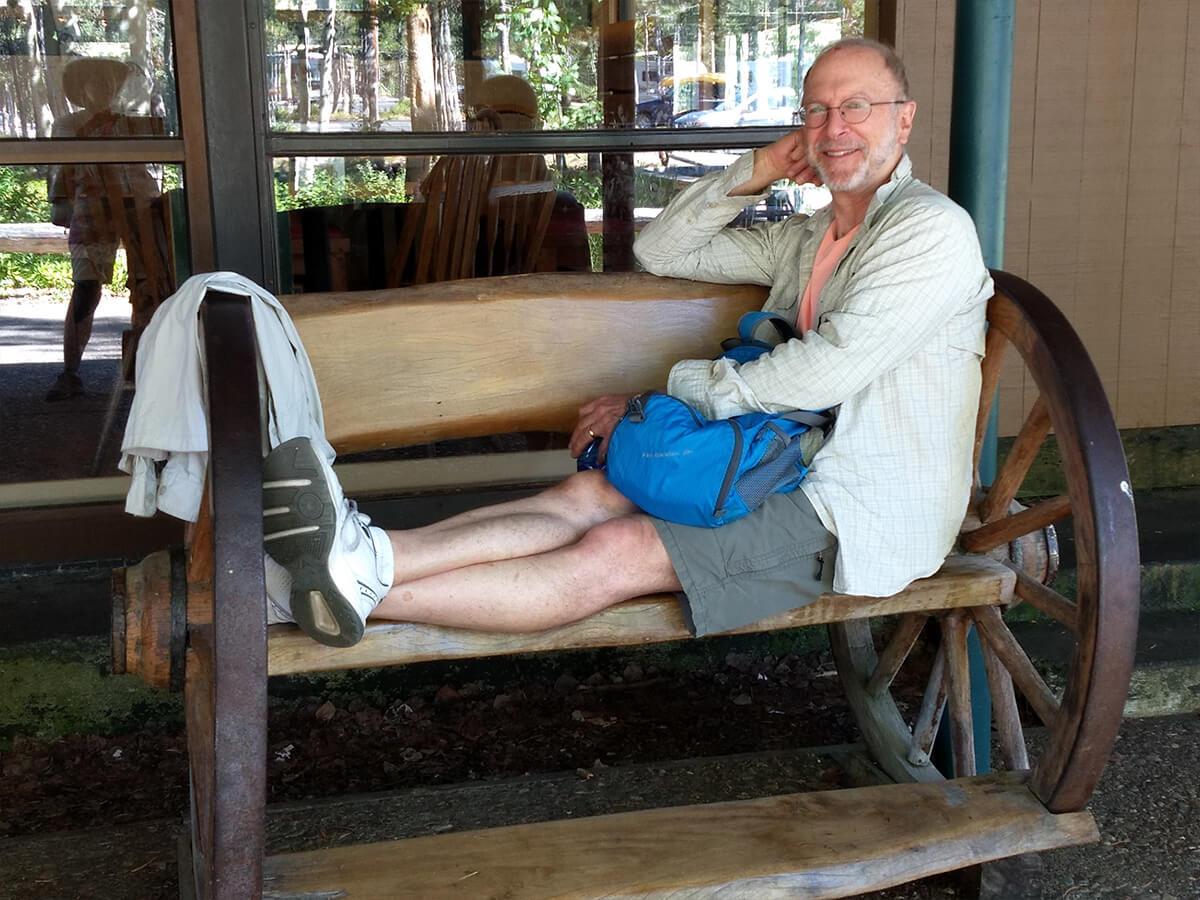 Having reached the lower latitudes and expecting to actually experience darkness at night, we decided to enjoy campfires on our last camping nights of this epic journey!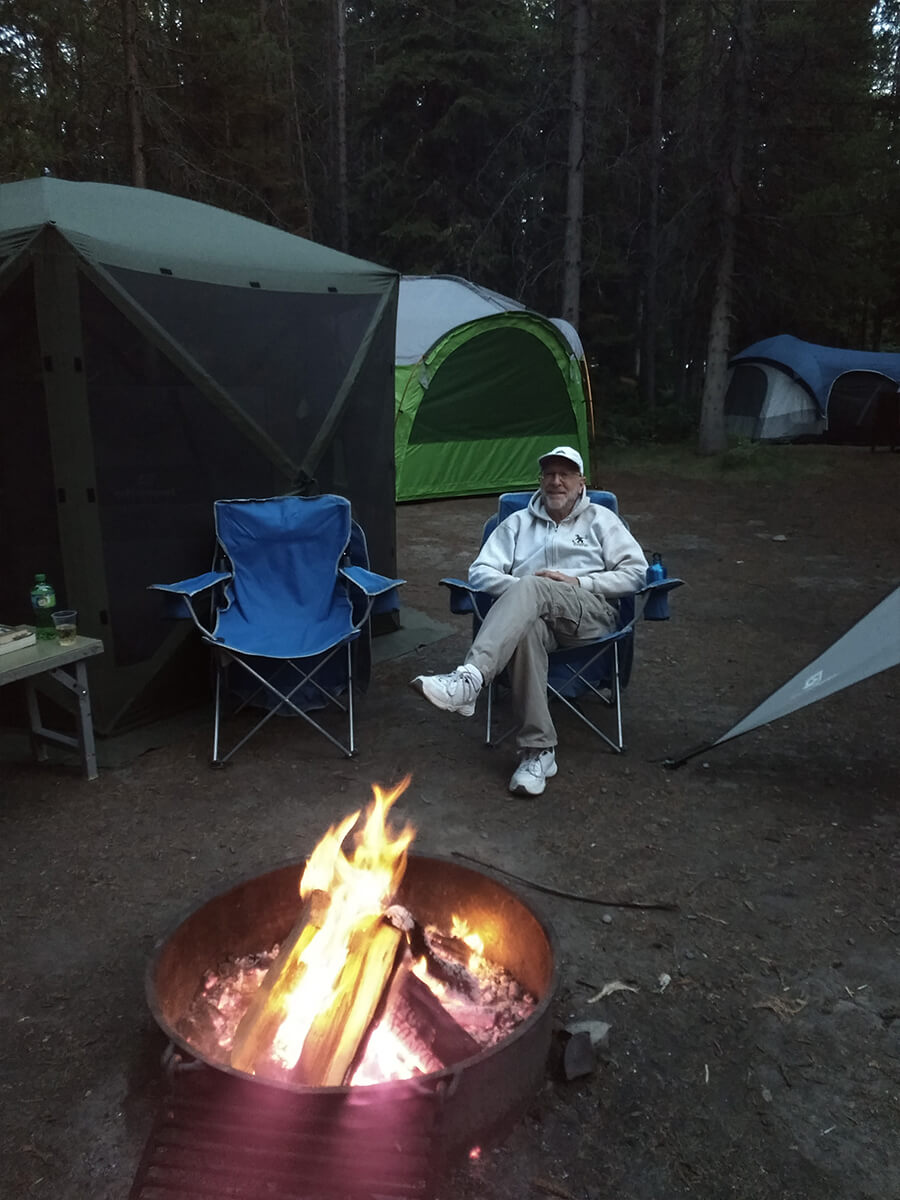 And with that, after just over 9 weeks, we packed up camp for the last time. In less than a week, we would be home! We spent a night in Cody, Wyoming.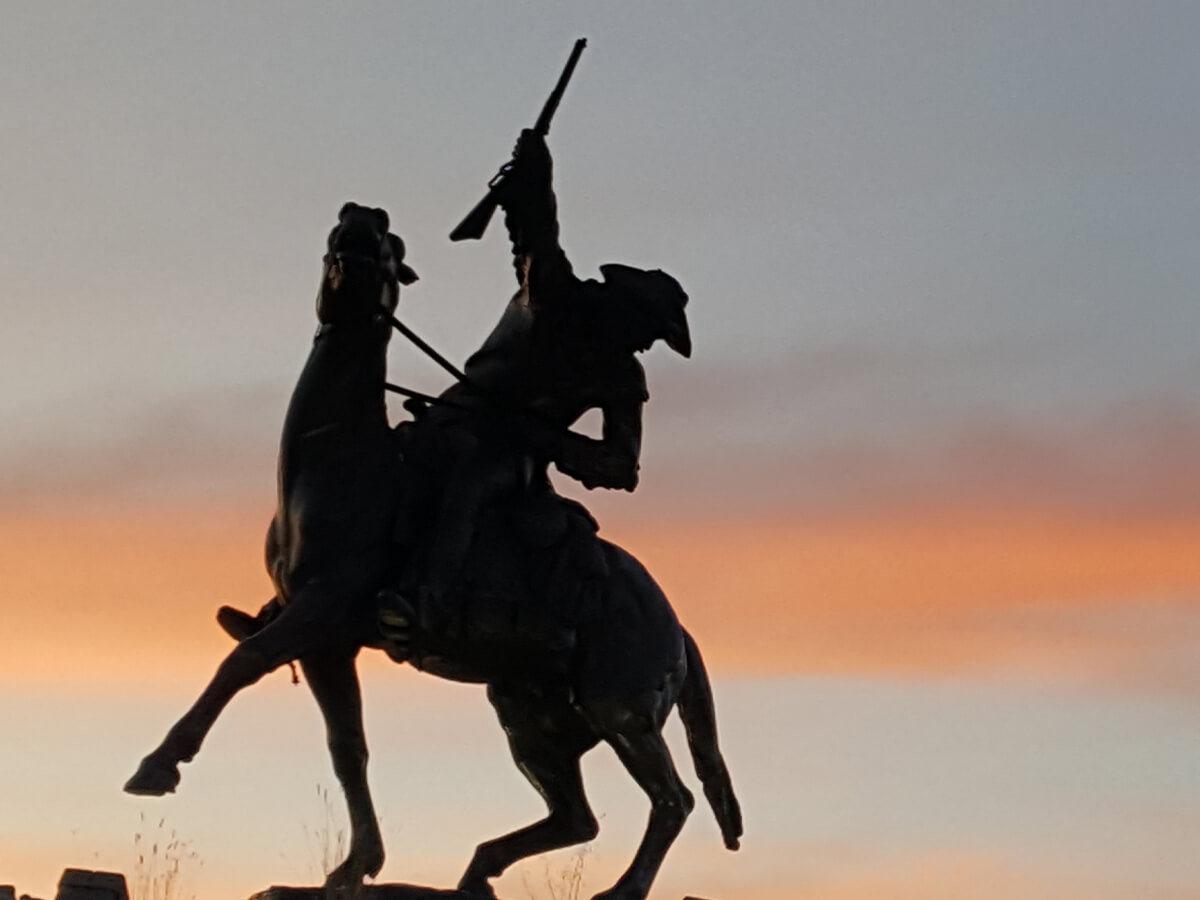 And drove through Badlands National Park.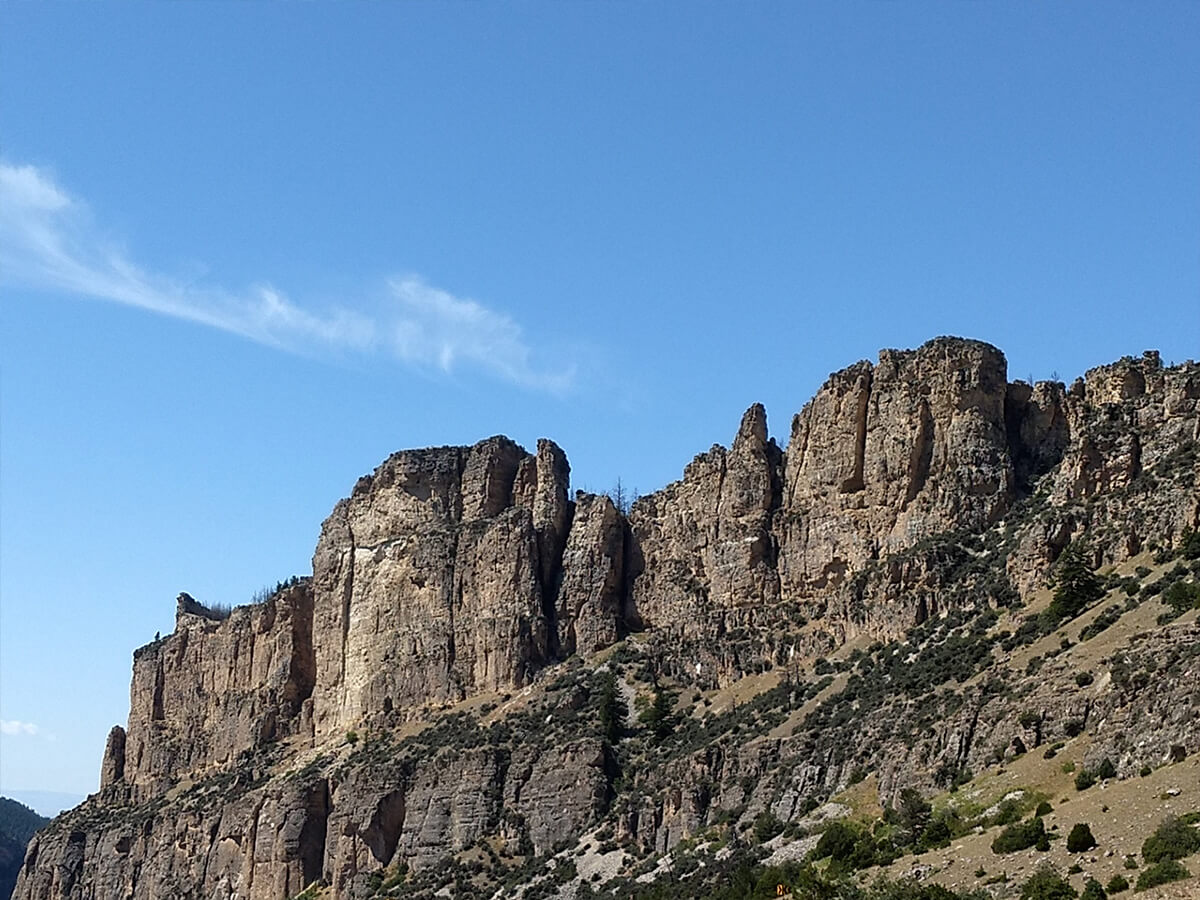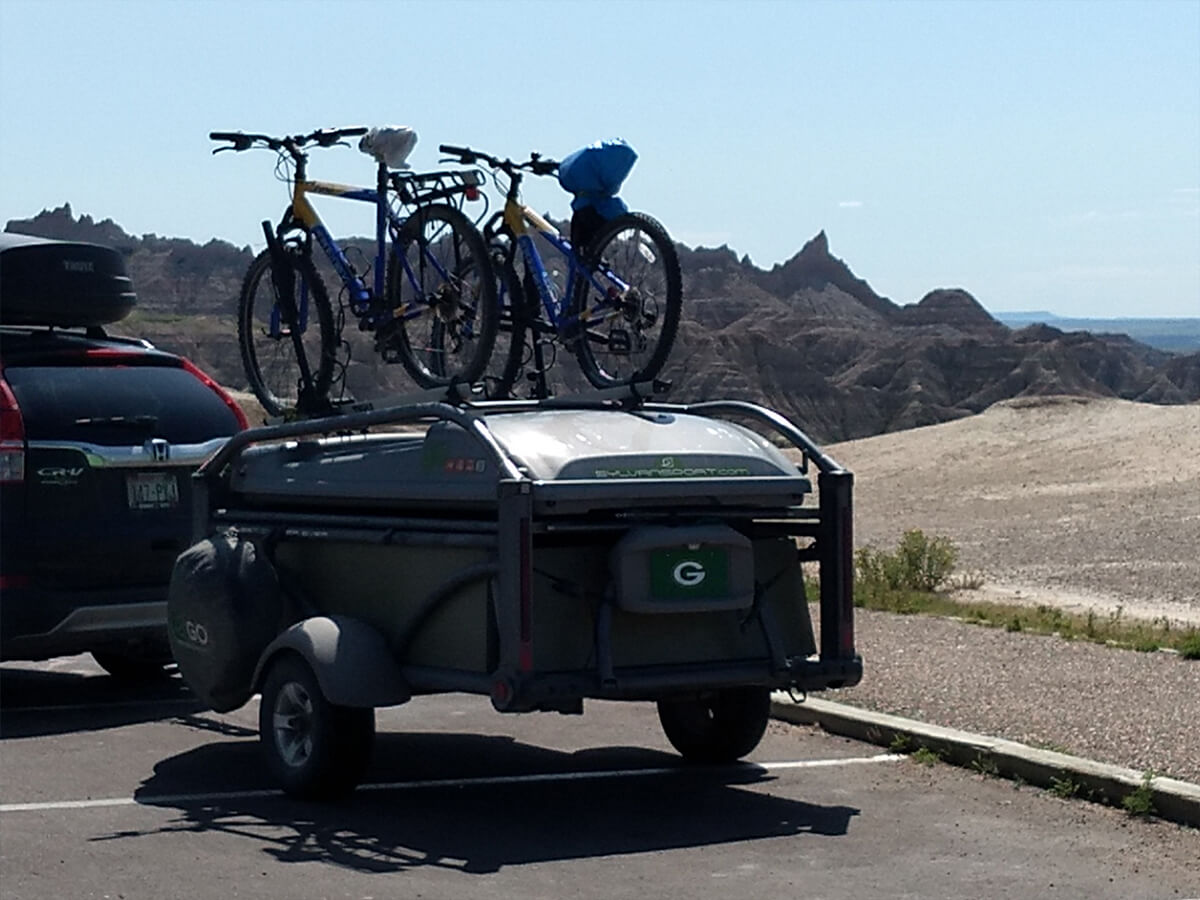 And then we were in Sioux Falls, SD, visiting our good friends, Chad and Amanda, and their boys, Wil and Owen.  Wil showed me how to create a fighter jet and Owen showed Jim something, not sure what!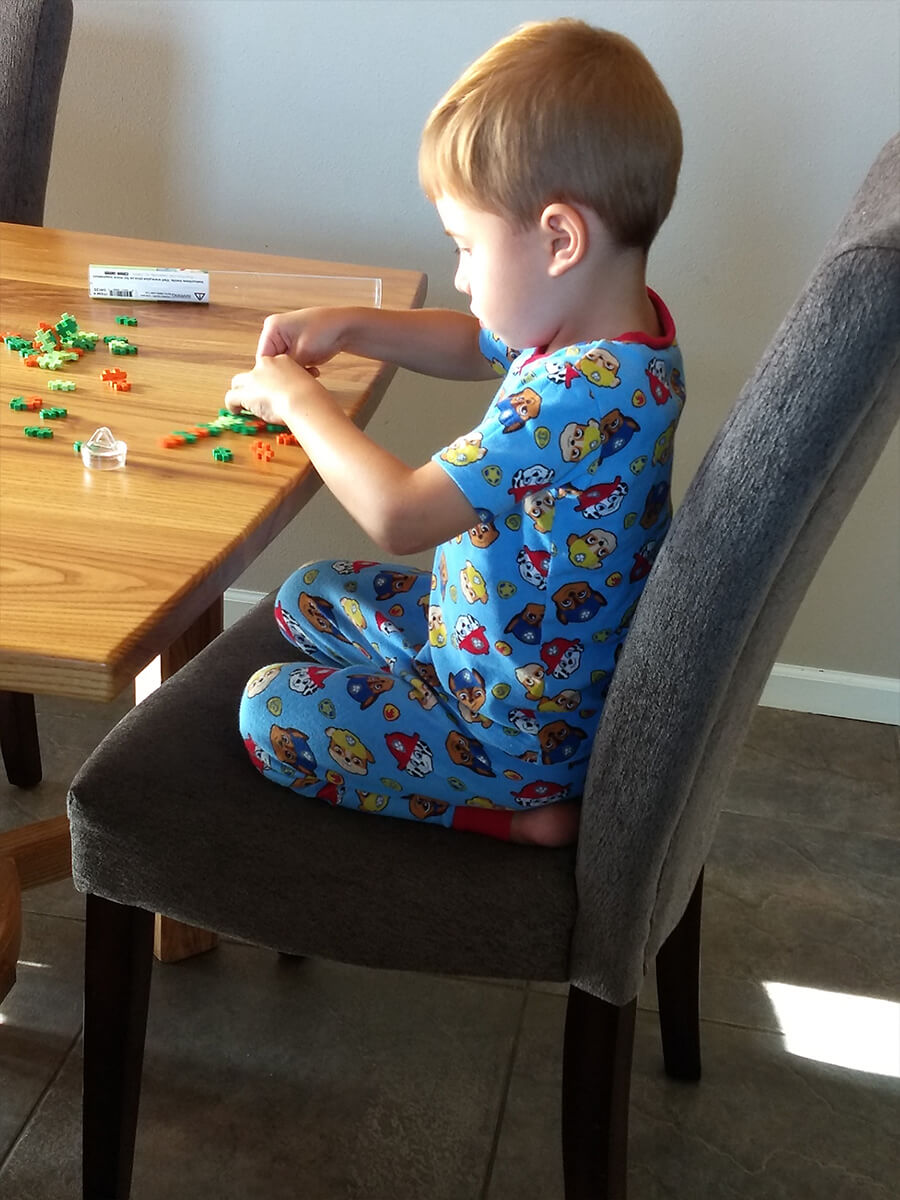 We went to the airshow and watched the Thunderbirds ?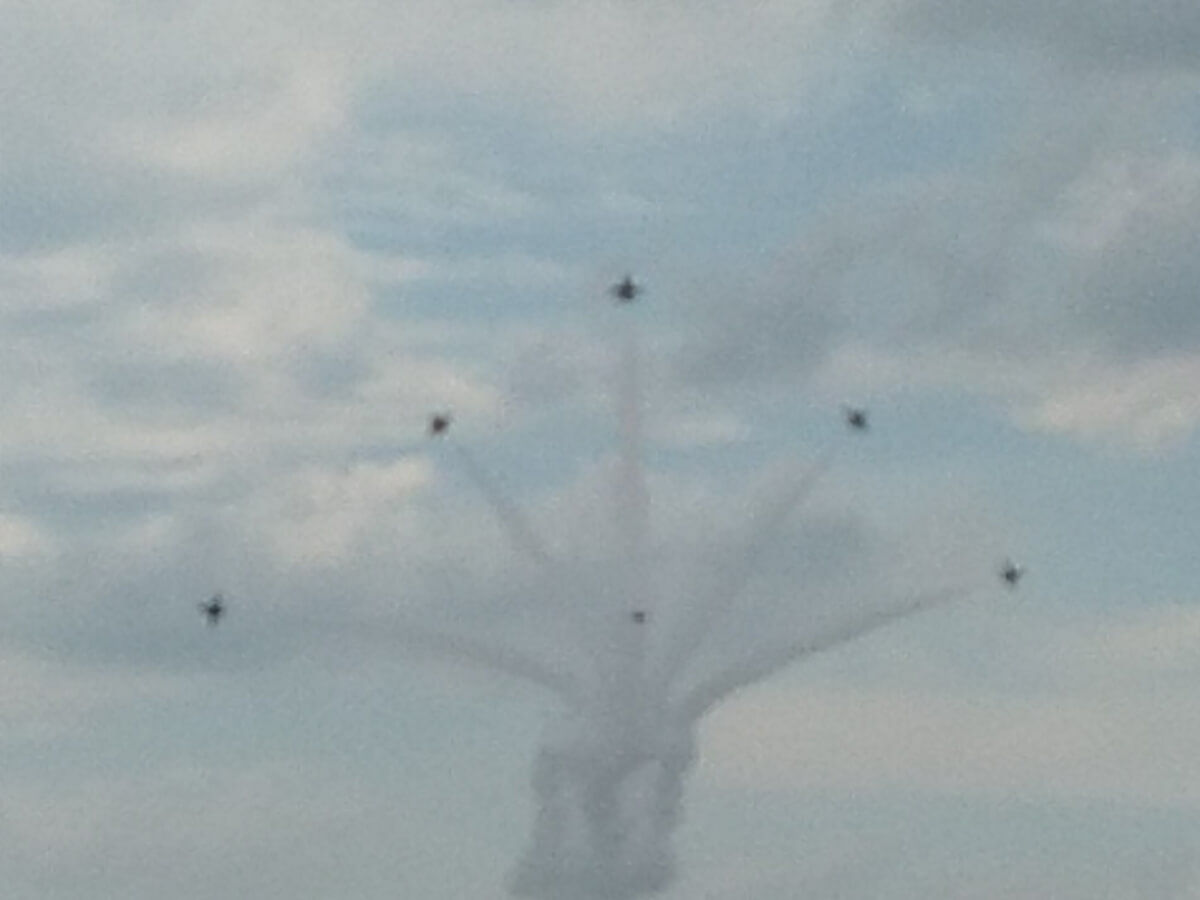 The boys became jets and flew around the yard!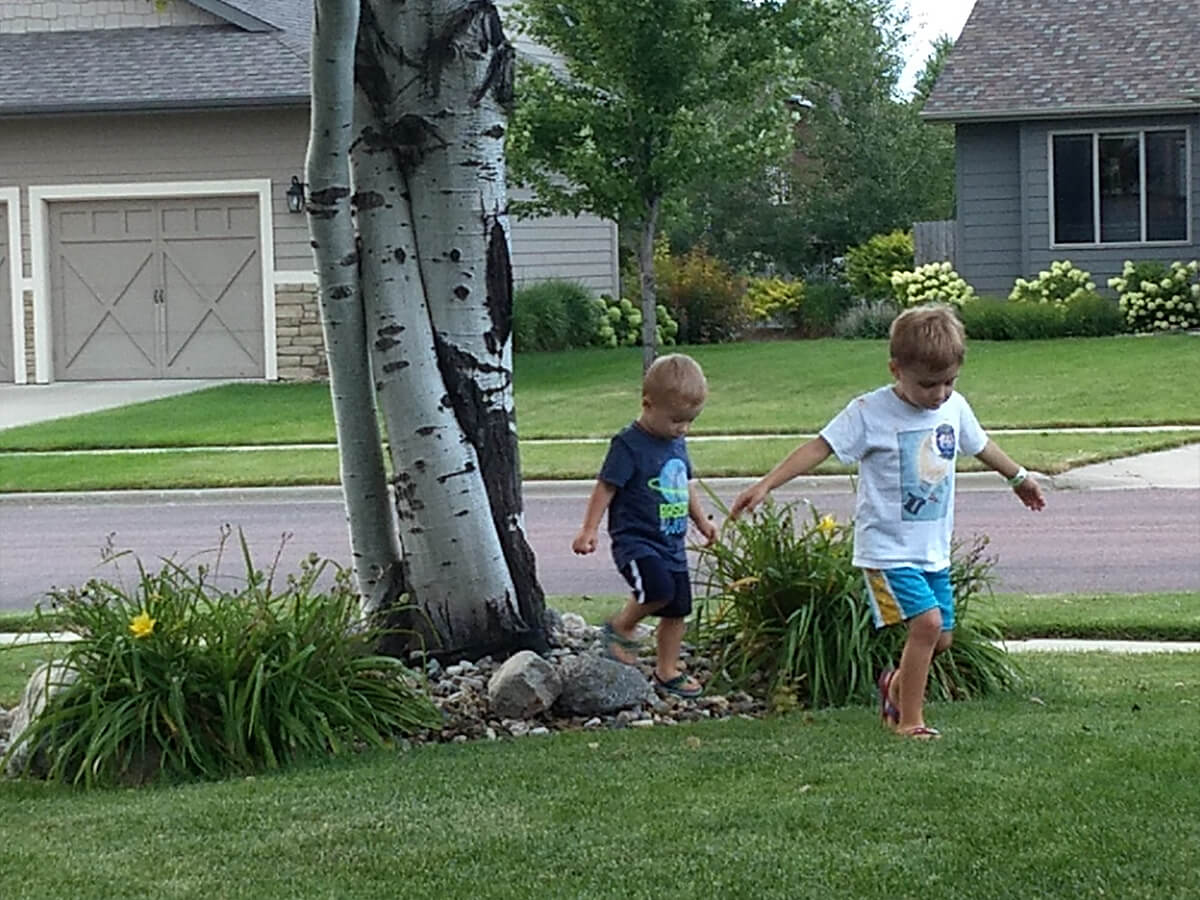 And then…we were on our way home, the final 500 miles.
We pulled into the driveway after 10 weeks on the road and 12,325 miles.
It was a truly life altering experience.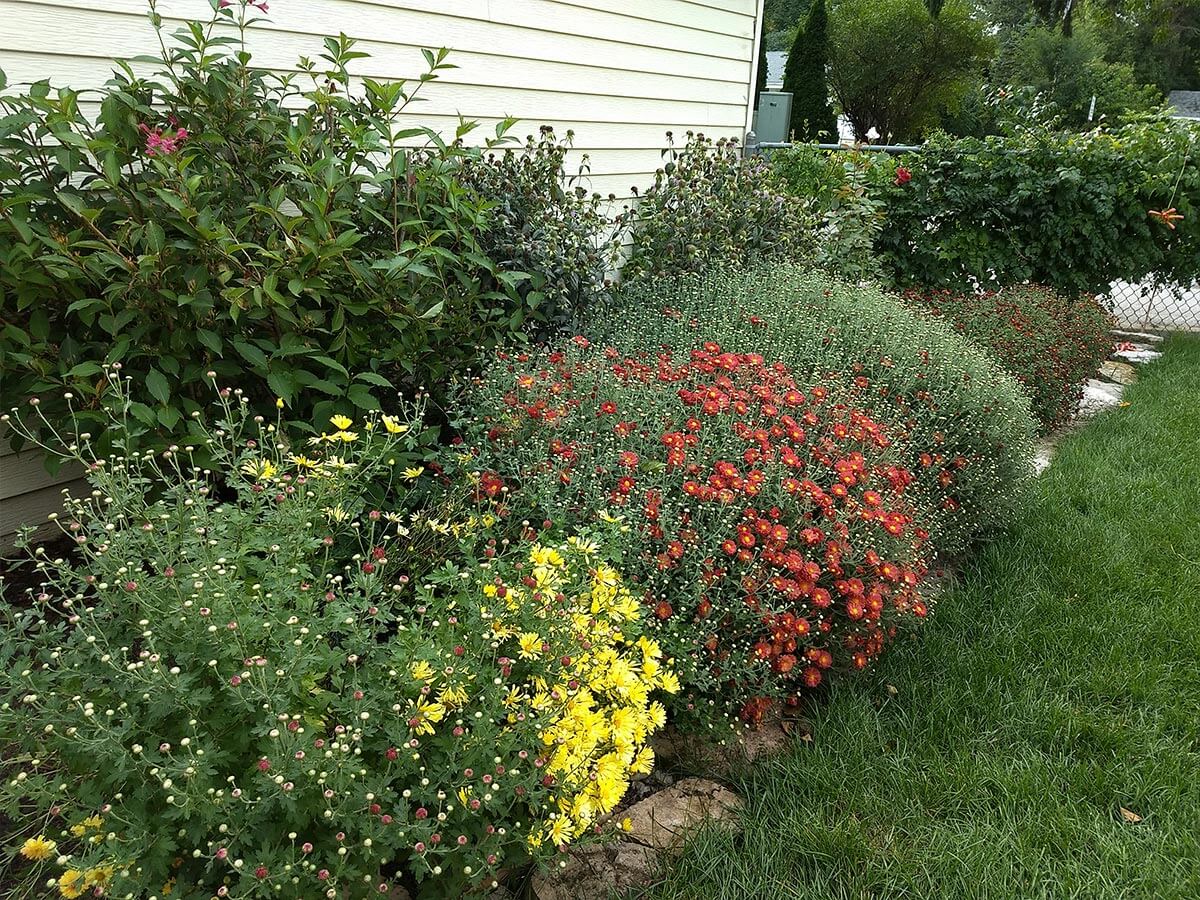 The big question that loomed in both Jim's and my minds as we approached home: where to next?!?!
We have some ideas…but first, everything needs a thorough cleaning, mail needs to be sorted, and the gardens need to be tended ?