Jim and Robin are heading to Alaska! The Honda CR-V is packed and their trusty GO, L.E.O. (Low-Earth Orbiter), is ready for adventure. Follow along and get a taste of #myGOlife…Berzowski-style!
Leaving Dawson City and the Alaskan Highway behind, we were starting our last two weeks of the trip and started heading towards home ?
We pointed south to Jasper.  On the way, we saw perfect examples of folded mountains and miles upon miles of vividly yellow canola fields.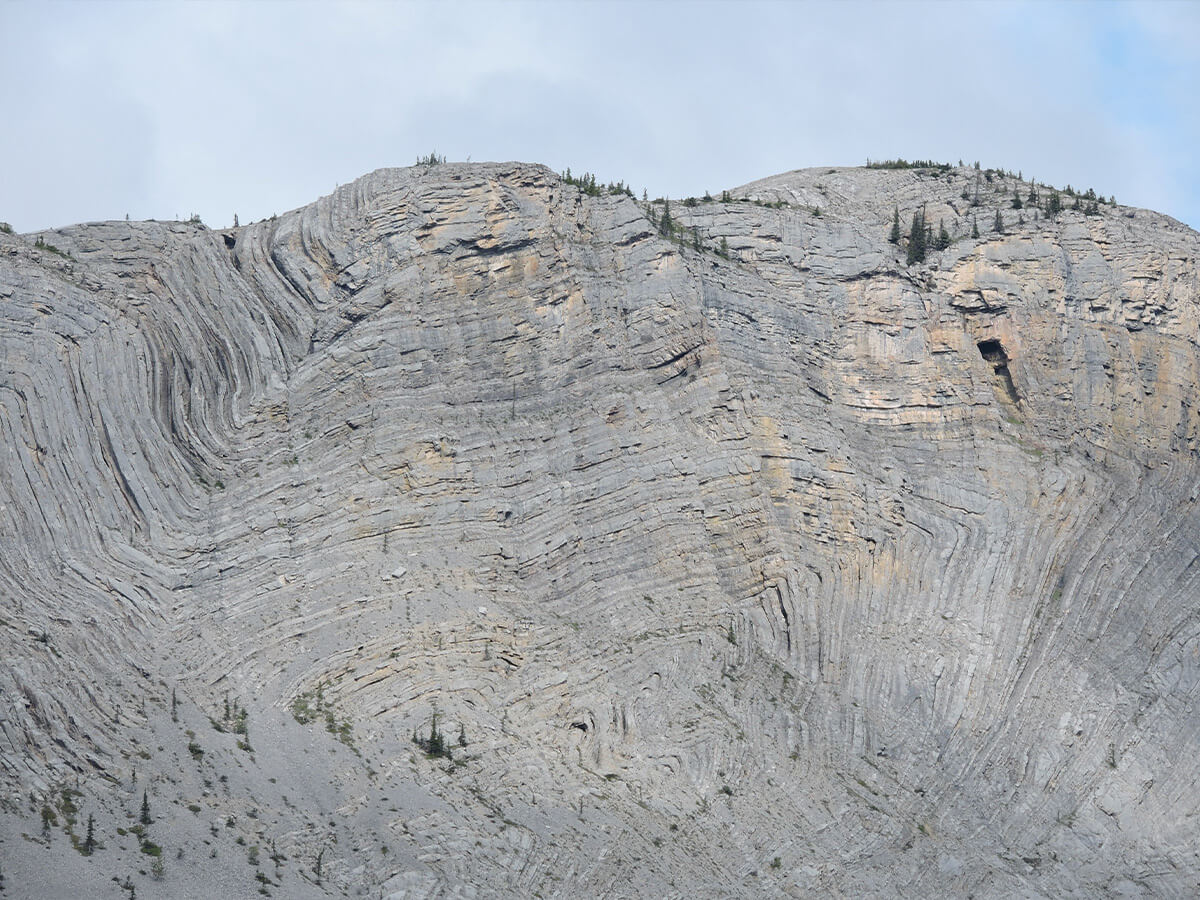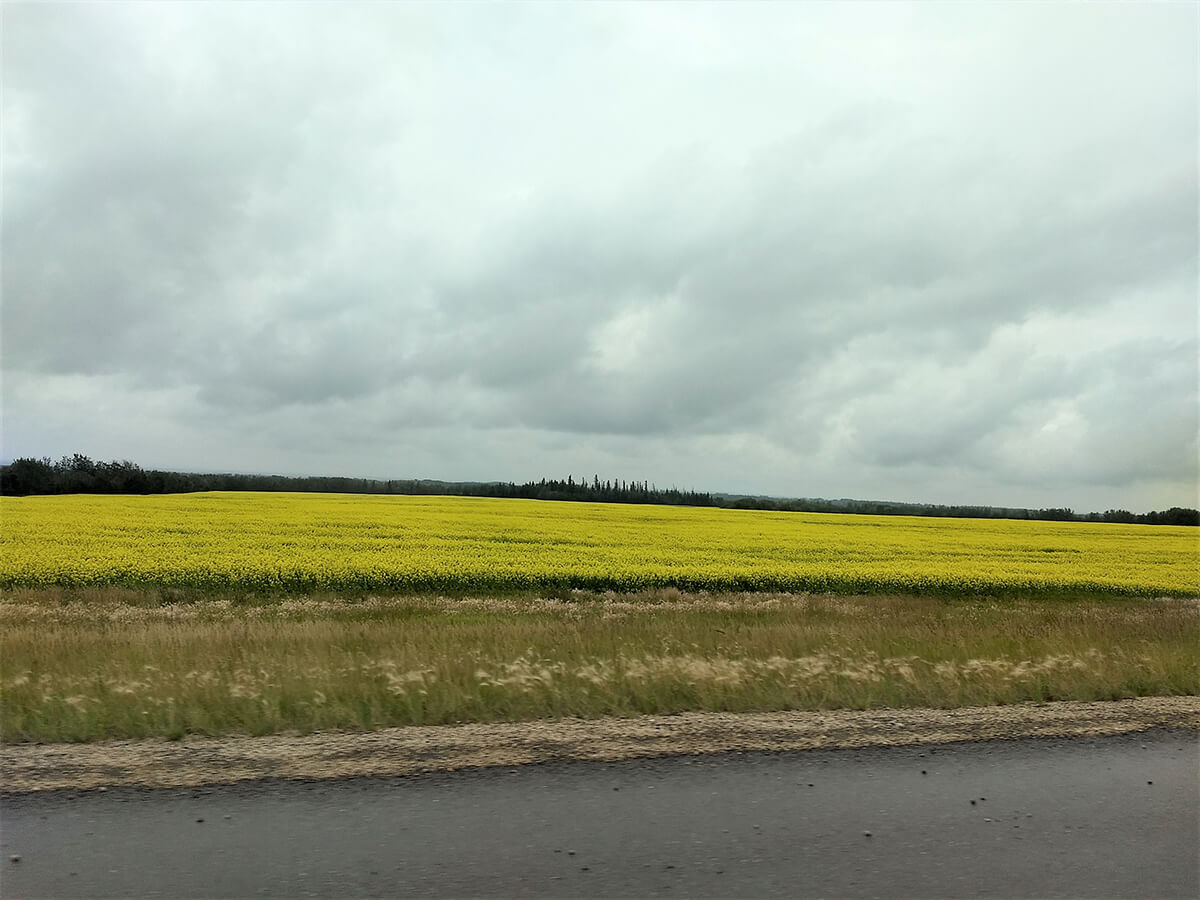 Approaching Jasper National Park was like greeting an old friend after 2 months apart. Magnificent!
After a lovely evening in the town of Jasper, including the requisite visit to Scoops and Loops for ice cream, we headed south along the Icefields highway, through Jasper and Banff National Parks, enjoying some of our favorite sights of mountains, clouds, glaciers, rivers, lakes, and the Endless Chain Ridge.
During our journey, people we met talked about the beauty of the Alberta provincial parks in Kananaskis Country, just east of Banff National Park, still in the Canadian Rockies, but much less crowded.  We arrived during a Canadian holiday weekend, so the better-known parks were full, but a helpful ranger directed us to Cataract Creek Provincial Recreation Area. The last 10 miles were gravel/dirt roads, but it brought us to a very nice forested campground with vault toilets and potable pump water.
We enjoyed a fabulous dinner of grilled steak and potatoes.
Right behind the campground, were hikes along the creek/river, through the valley.
Very close to the campground was the Raspberry Ridge Lookout Trail.  There were so many gorgeous flowers!
We flushed a fledgling spruce grouse, then observed the mother pretending to be invisible in the nearby brush.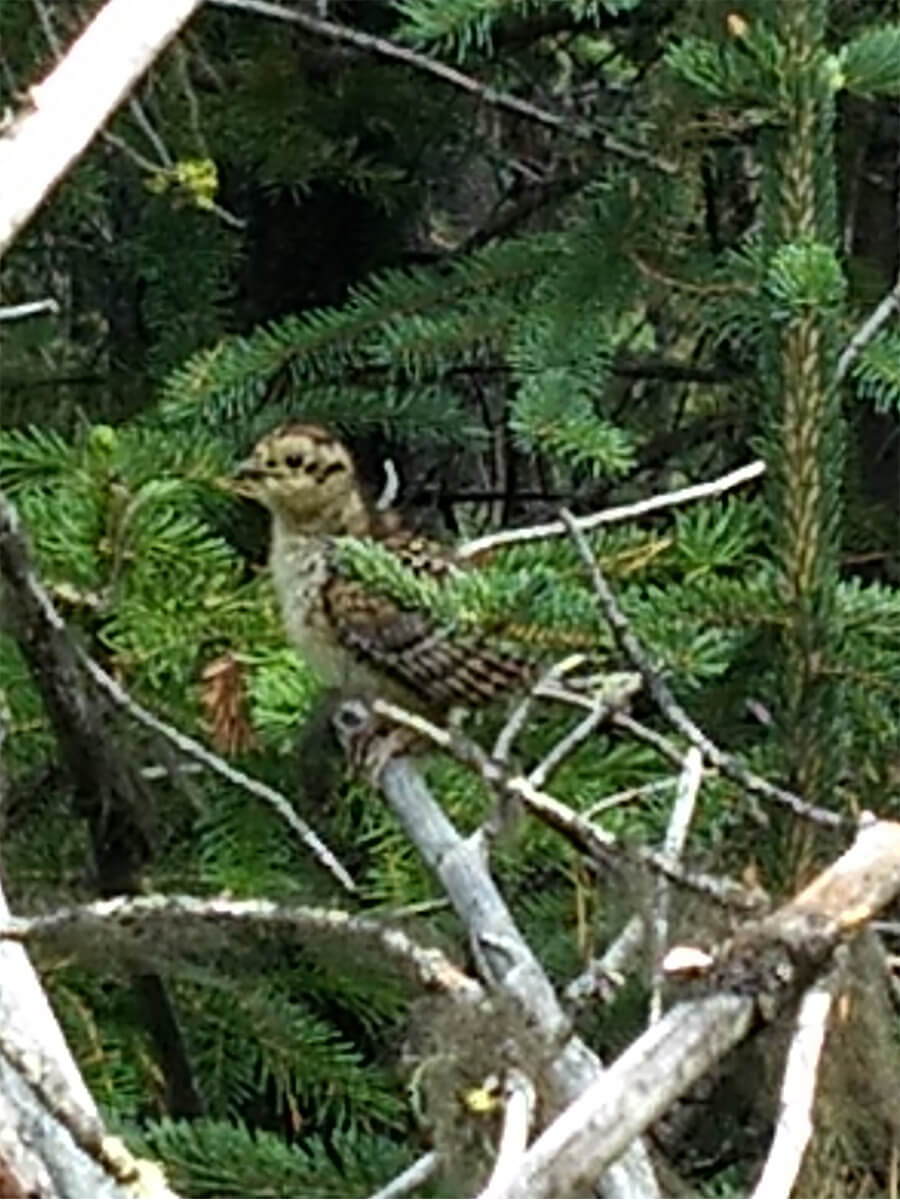 Near and far, the hike was spectacular all around!.
Prior to packing up, we had some scary moments trying to share our hammock!
We traveled our last gravel road and prodded some cattle as we left the Kananaskis Country provincial park area.
Then, we were on our way back to the USA!  We saw the last of the Canadian Rockies as we passed Waterton Lakes National Park.
We crossed the border into Montana and observed Chief Mountain from several directions.
It was afternoon by the time we arrived at Two Medicine Campground in Glacier National Park.  It did not look like there were sites available. While Jim was driving around looking, I was talking with a group of 3 guys who drove up from CA, checking if they would consider sharing their large site with us.  Fortunately, Jim nabbed the very last campsite because it turned out these guys were Bears fans, originally from Chicago! Although it does not show up well due to the lighting, there is a beautiful mountain range right behind our (Packers) site.
Venturing out on our bikes down to the main part of the lake, we were stopped short by sheep on the road.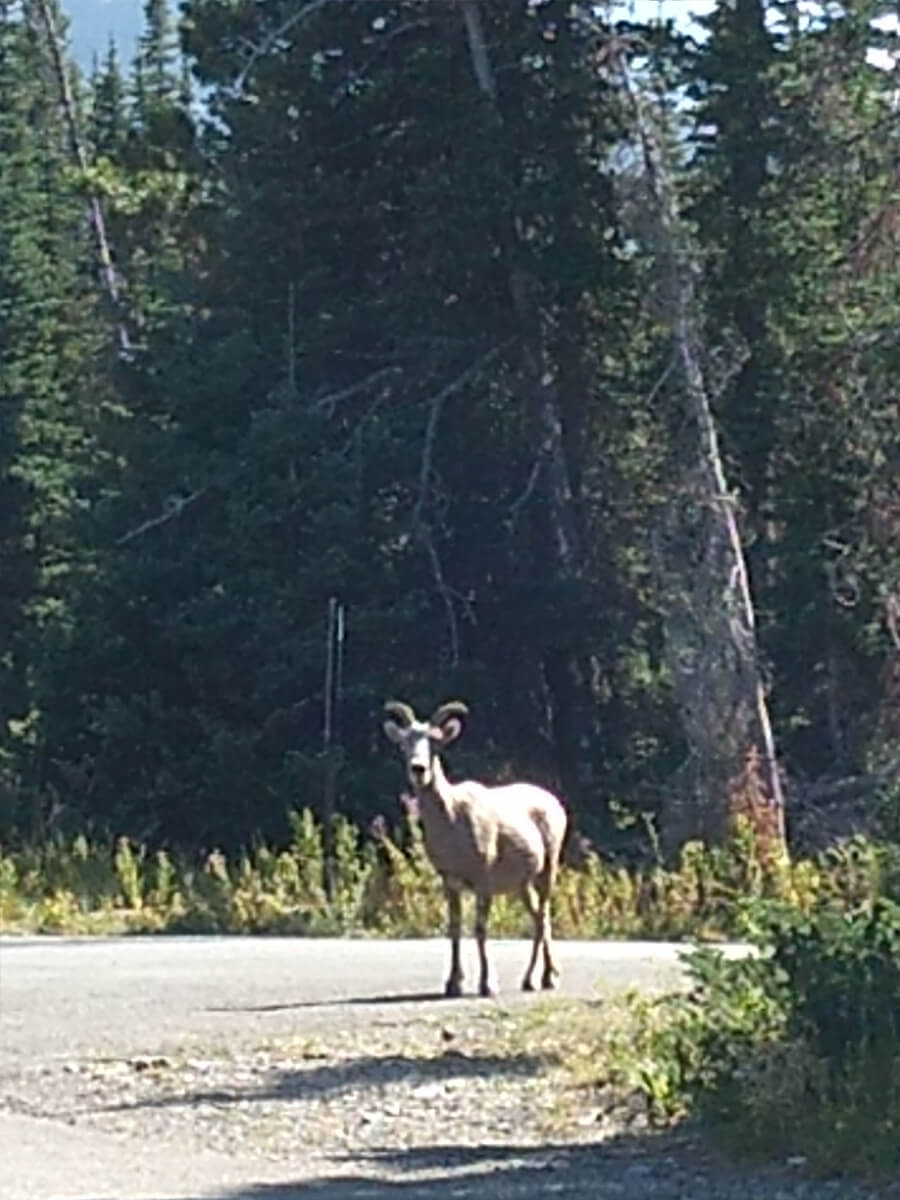 There was a lovely hike to Aster Falls, with a side trip to Paradise Point.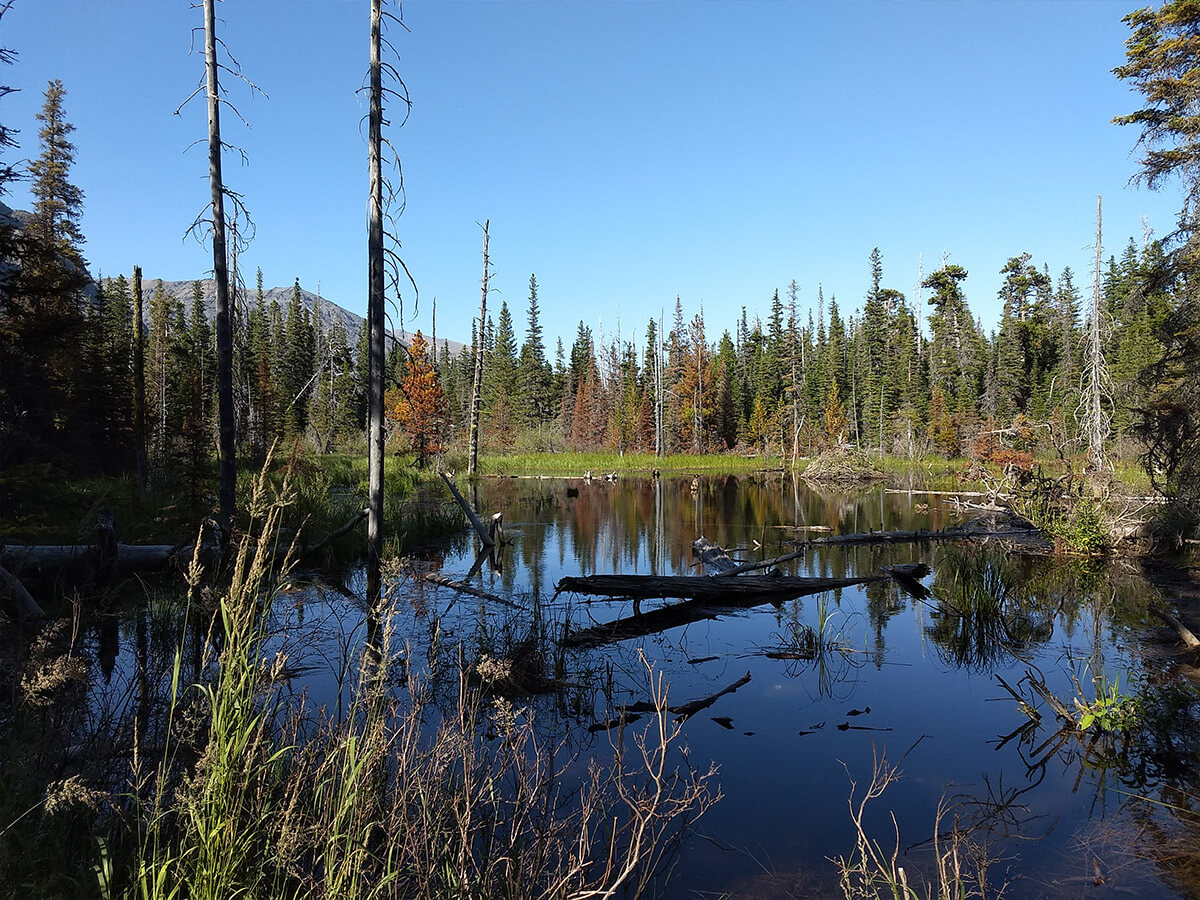 As usual, Jim made us a delicious dinner.  We met two wonderful women from Minnesota – they took the train to Glacier!  They were attracted to Jim's dinnertime music as they passed our campsite ?.  They did not have a lot of supplies or equipment with them, so Jim said they could stop by for coffee in the morning – a well-received  invitation!
It actually got dark that night– we saw the moon (yes, I know it's blurry) for the first time in months!
The next day, we decided to hike the north side of Two Medicine Lake to Twin Falls.  From the campground, the trail circles Pray Lake, with heavenly vistas.
On the trail, we encountered this black bear enjoying the huckleberries! I considered retreating, but a little shouting and the bear took off.  Other hikers (including our new MN friends) then caught up with us and we continued – safety in numbers.
After enjoying a snack at Twin Falls, we went to the dock at the west side of the lake to take the boat back.  Just as we boarded the boat, a big moose decided to have lunch at the water's edge!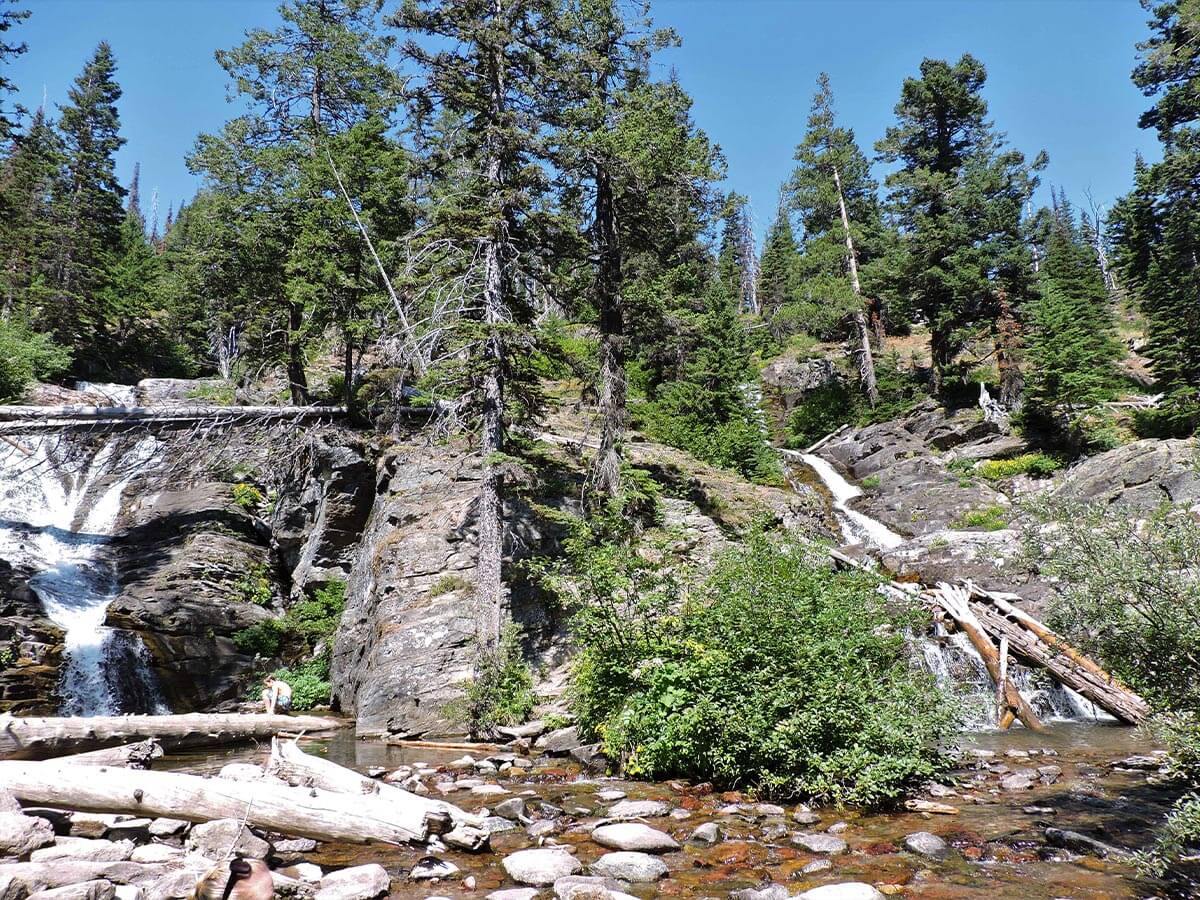 After yummy quesadillas for dinner, we went to the Ranger talk (including how to properly use bear spray), then stopped to say goodbye to our Bears fan friends!
Next (and final) Stop:
Wyoming!