Jim and Robin are back on the road in their GO (nicknamed LEO – 'Low Earth Orbiter') on an adventure through Wisconsin, Minnesota, South Dakota, Montana, Alberta & Manitoba! Along the way, they are stopping at SylvanSport dealers and giving them a little taste of the GO Life.
Excited to prep for our upcoming 4 week trip! We pulled out the checklists and started working through them.  Jim greased the GO wheel bearings and lift cable, oiled the stabilizer jacks and checked all tires. I emptied our bins and repacked them.  We use one for the action gear (bike helmets, pumps, saddle bag, kayak paddles, seats, PFDs, dry bags, trekking pole, etc.) and one for camping-kitchen gear.  We Nikwax'd our extra tent (for when my sister and brother-in-law join us in Banff) and our CLAM dining tent (can't wait to try out the new GOzeebo when it is in production).
After picking up my bicycle from the shop, we needed a break, so we took a spin along the Milwaukee River.
Packing for Glacier and Banff requires some of everything – layers for the unpredictable weather, appropriate footwear and our brand new canisters of bear spray!
Finally gathered up the gear…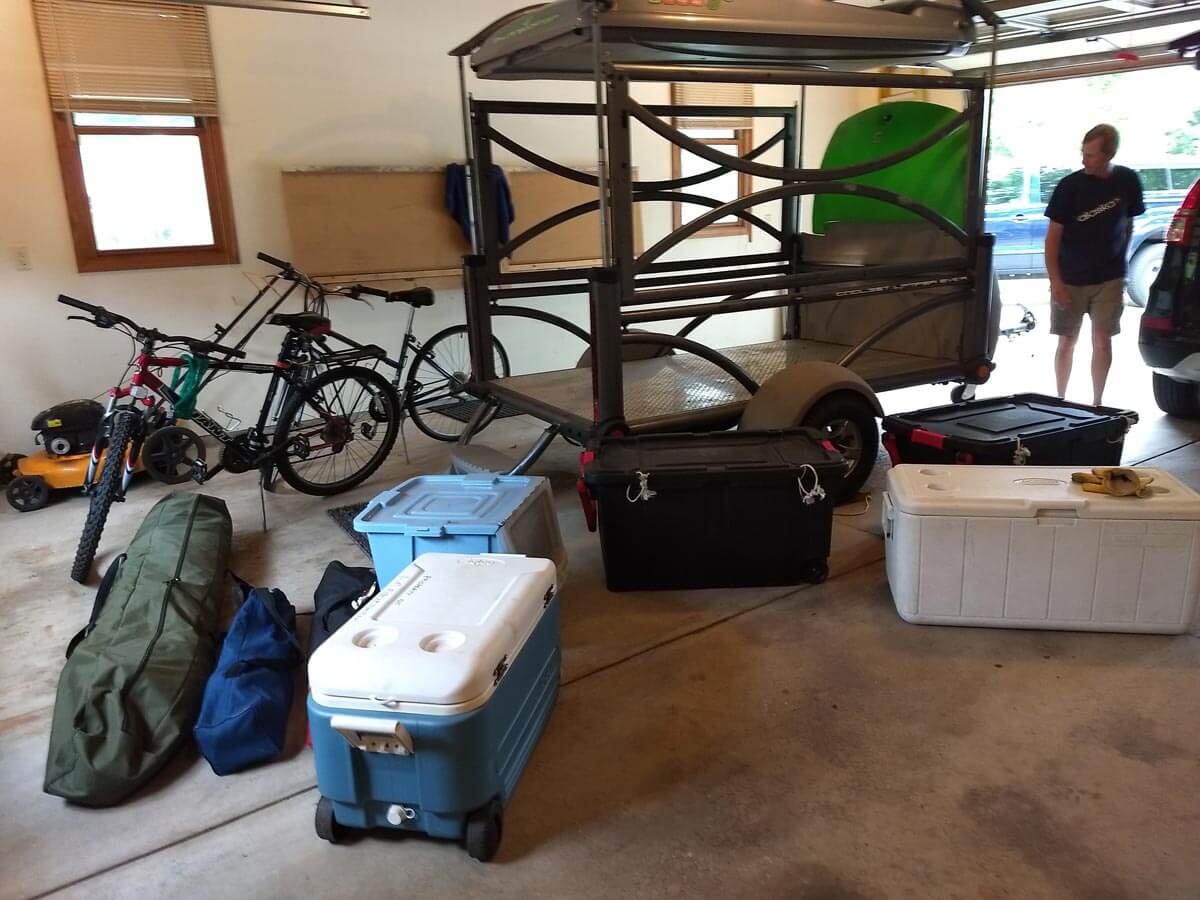 …and packed it all in the GO.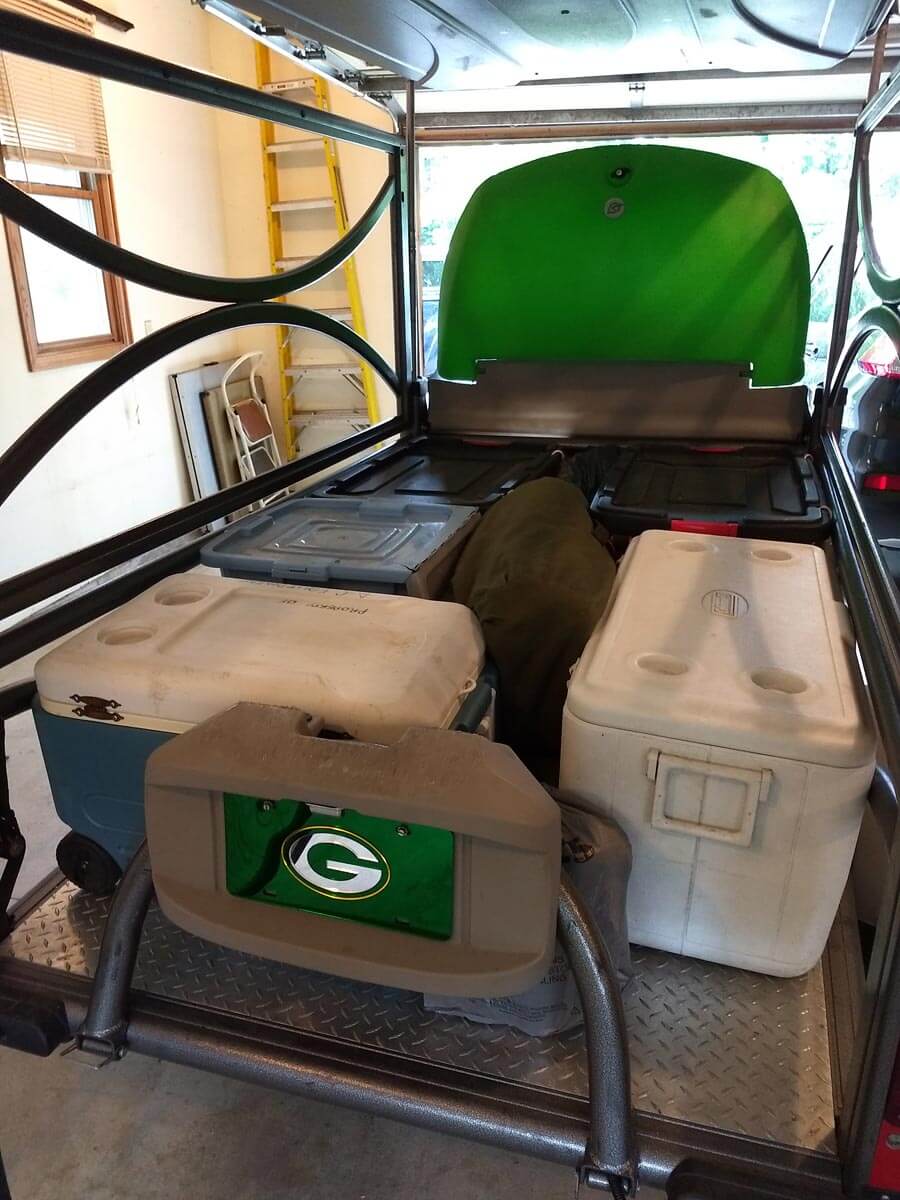 Loaded the rest of the gear in the back of the CRV and lastly the bikes – LOVE these Thule racks, so much easier now compared to our last trip.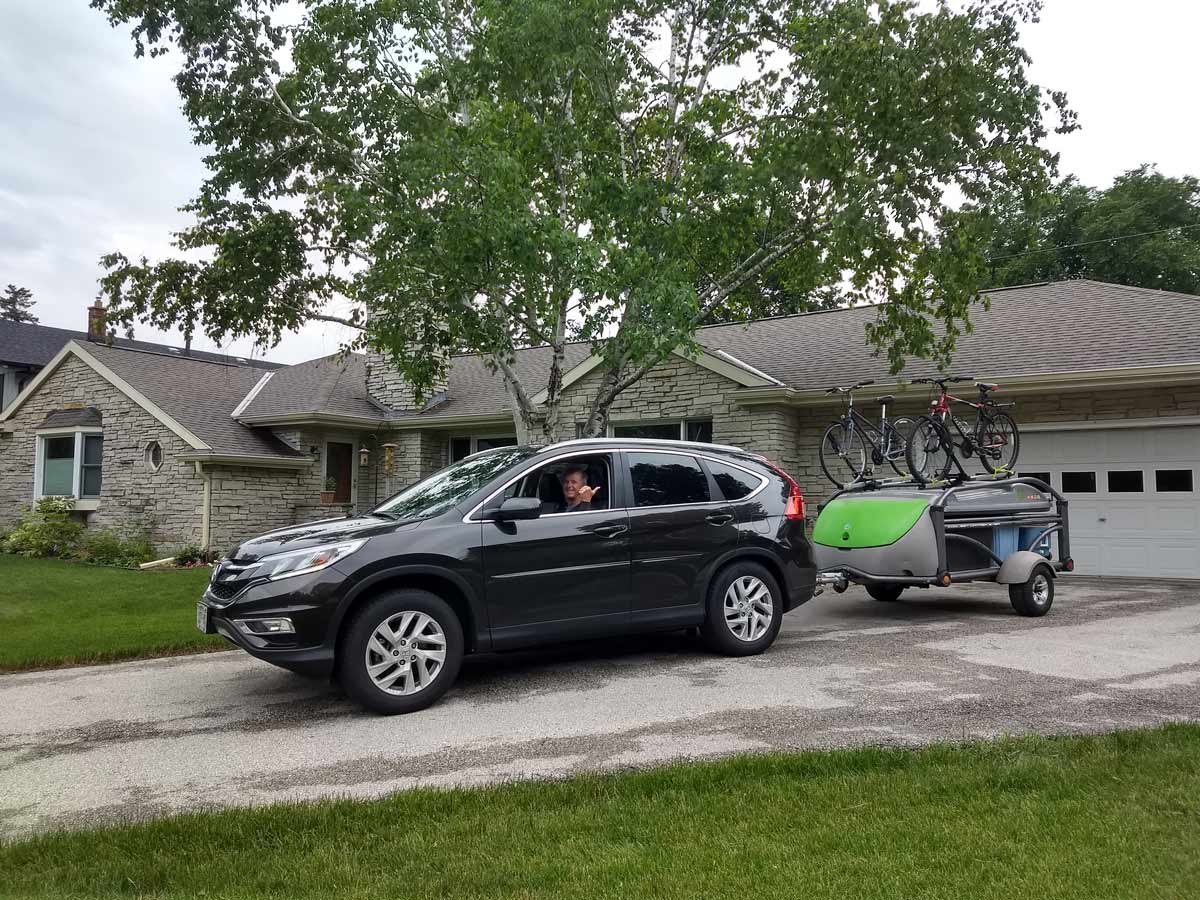 With Thule bike racks on top of our GO.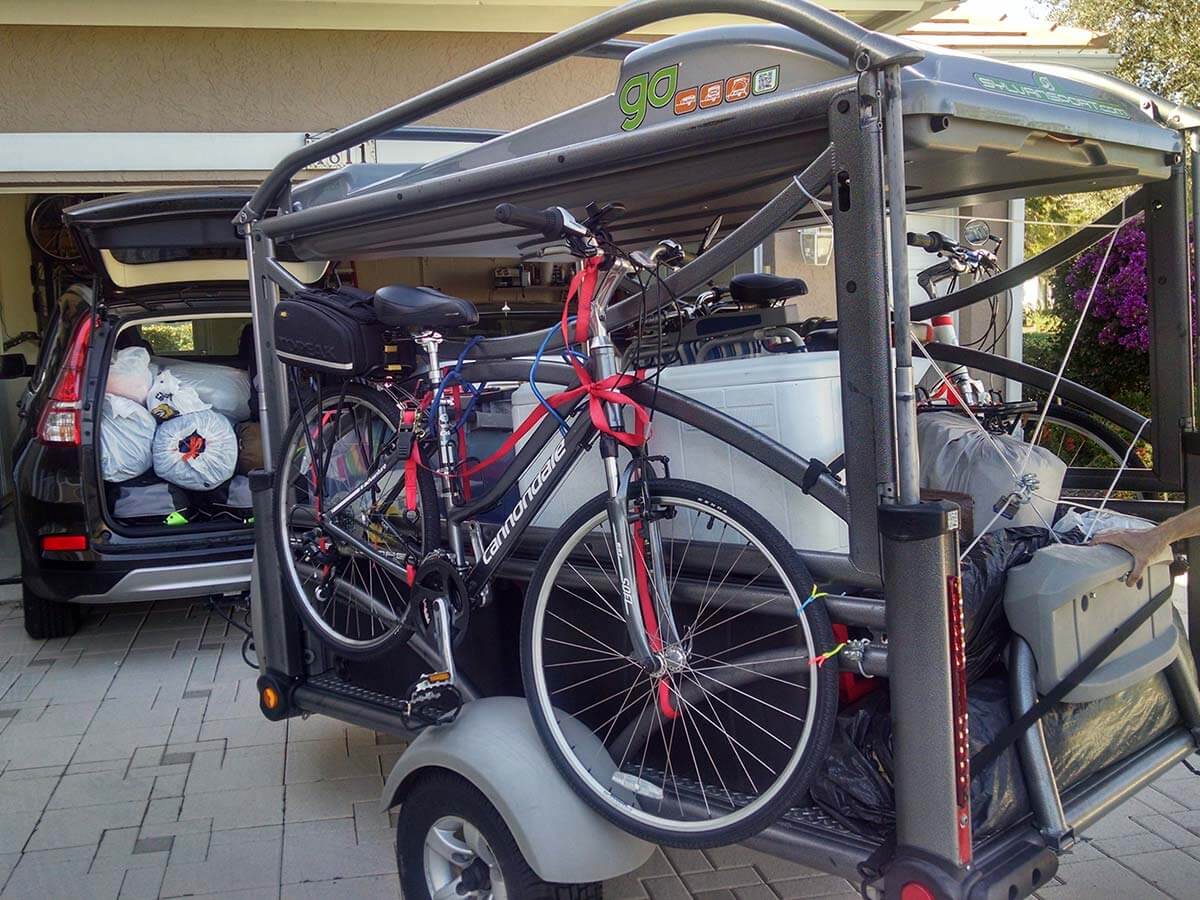 Our last trip…bike strapped to sides.
Took some time to smell the roses (we'll miss most of the blooms, but at least got to see a few) and bid farewell to our vegetable garden (our good friends Amy and Som will provide the plants with water and conversation while we are gone).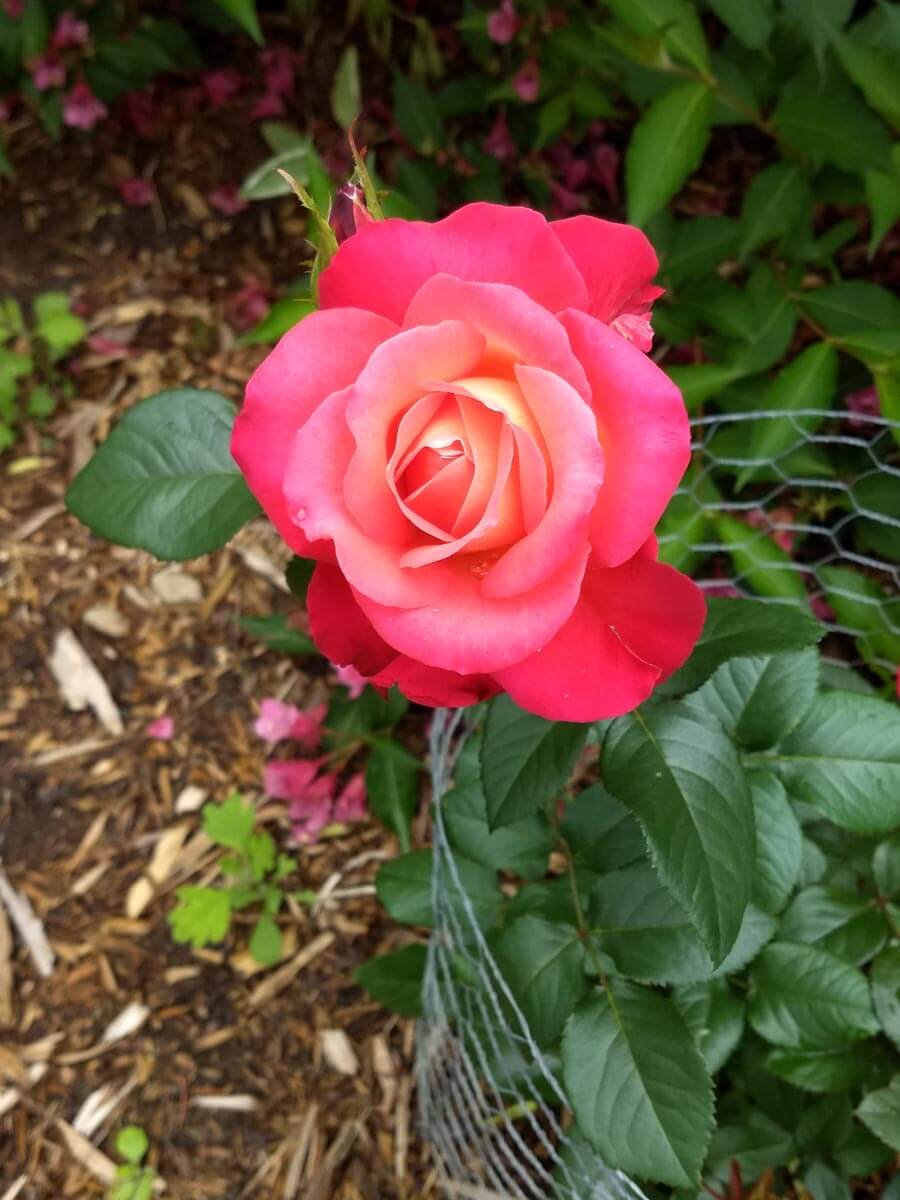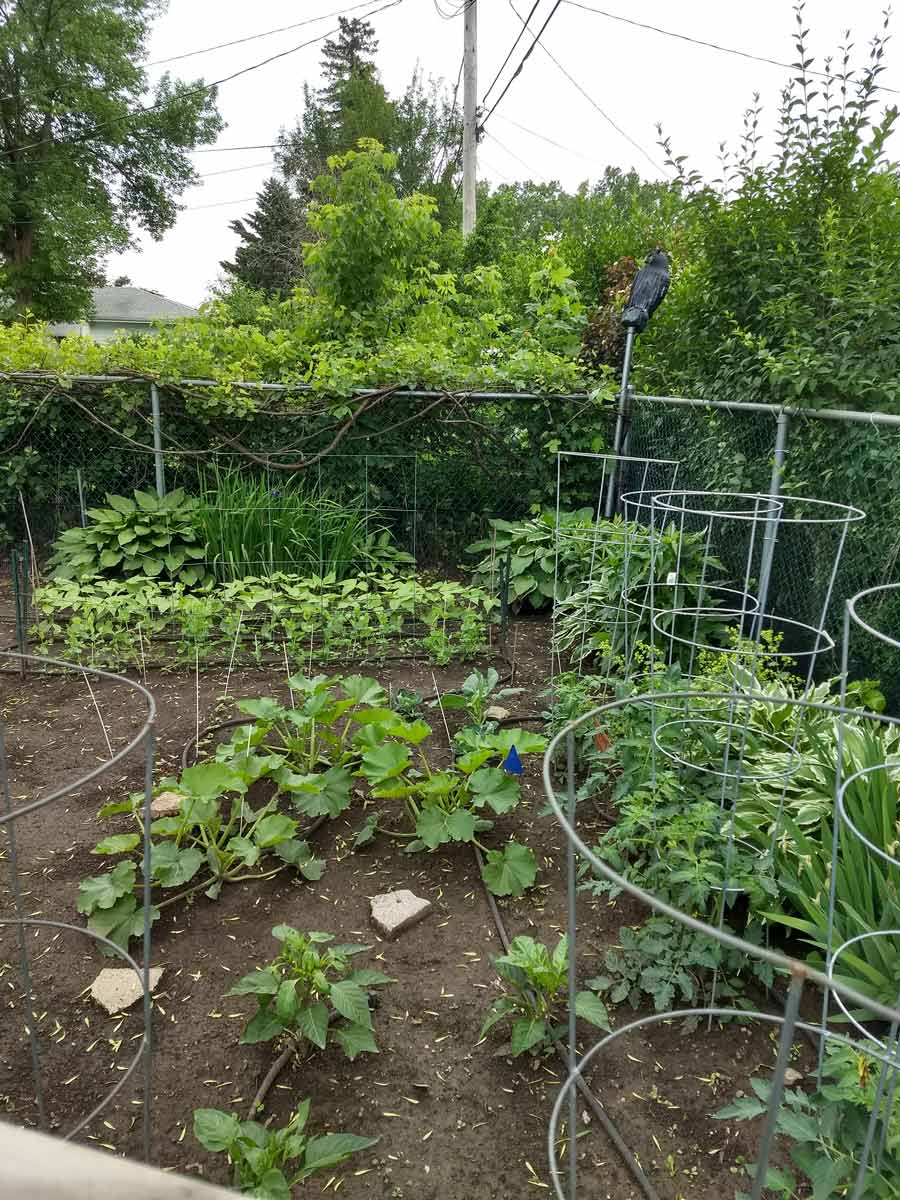 And then we hit the road…
We timed the drive so that we could stop at Amish Ovens Restaurant that we discovered on our way back from Yellowstone last September, which is part of the Amish Market Square in St Charles, MN.  Be sure the leave room for dessert!!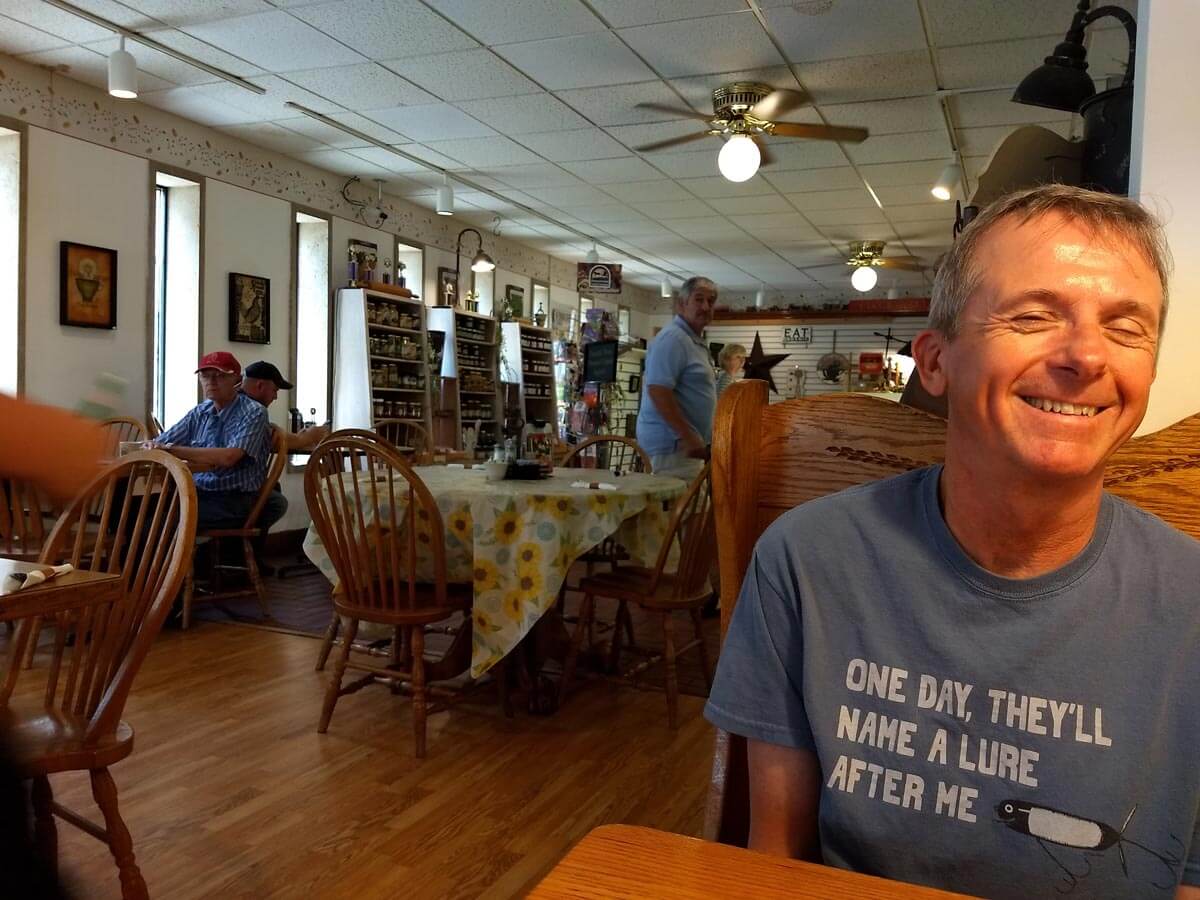 Our first stop was with friends in Sioux Falls, SD for the weekend, re-acquainting with 3  year old Wil and meeting his new brother Owen!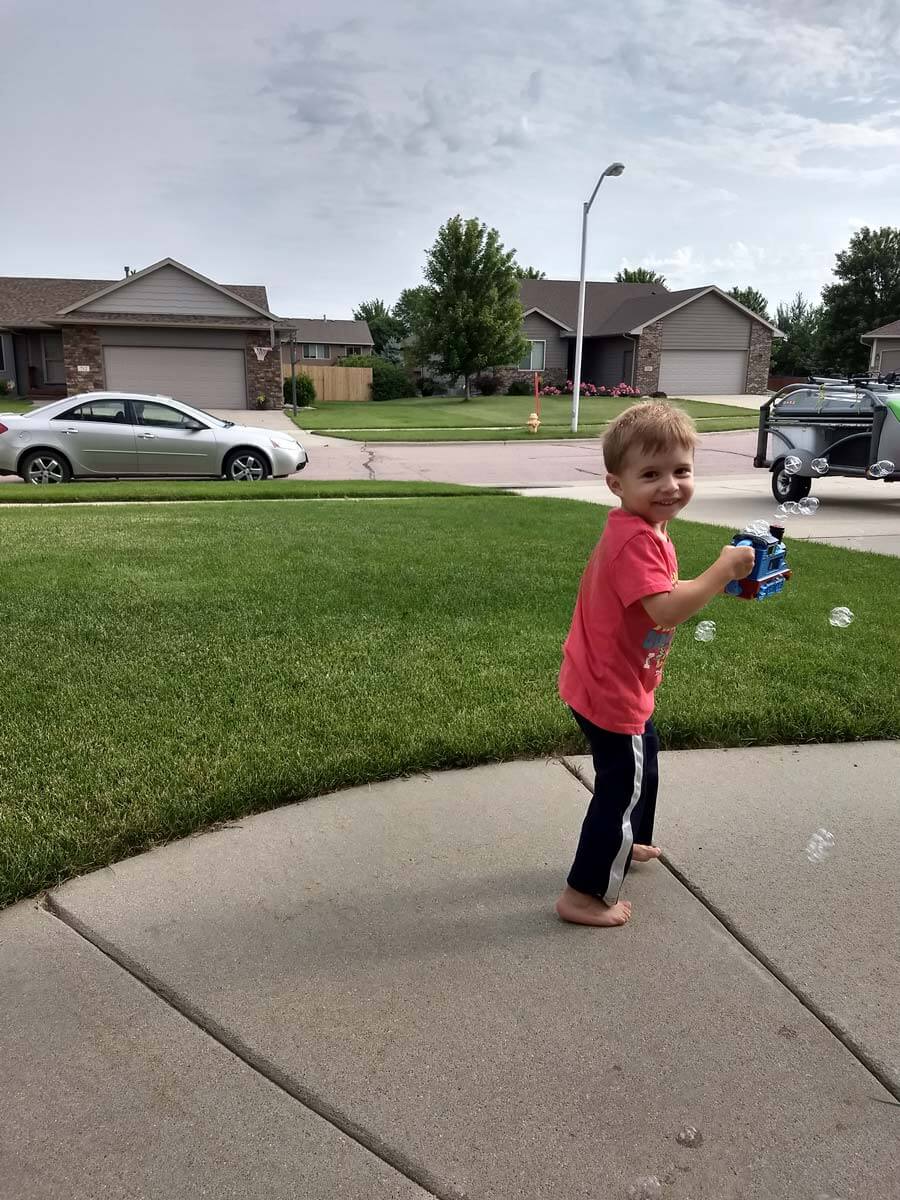 After a loving weekend with great friends and wonderful meals (Wil asking us to say what we are thankful for ), we continued westward.
We drove through Badlands National Park – always awe inspiring!  We saw lots of wildlife – big horn sheep, bison, and hopeful coyotes among the groundhog mounds.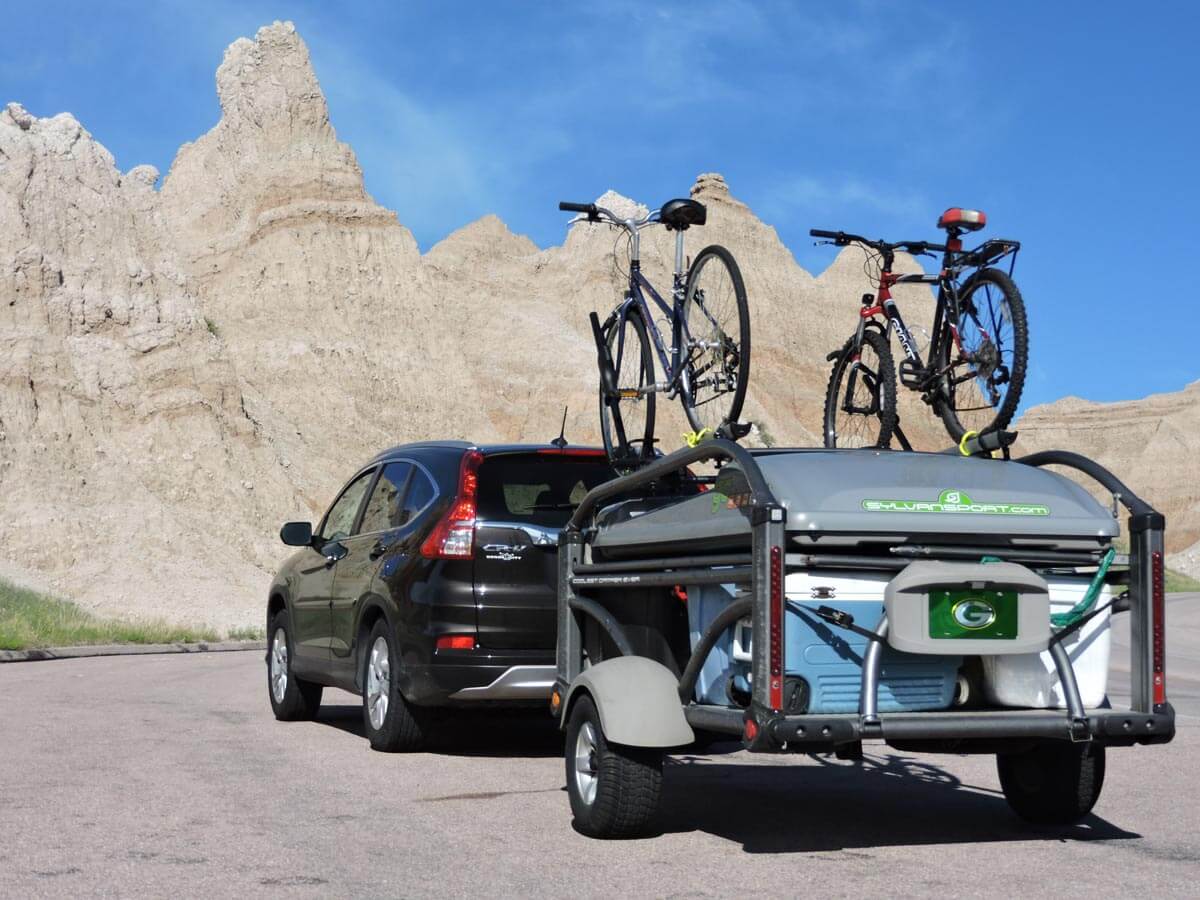 Monday morning, we stopped by an authorized GO dealer: Jacks Campers in Piedmont, SD.  Delivered donuts and chatted with Dina about the GO. They've sold a few – it gets a lot of interest.  She thinks it is great and loves the versatility – lots of people in this neck of the woods want to camp, but also want to haul toys and work with the utility trailer aspect. She sends her regards to Earl, as does Mark, who met Earl at "The Rally" (Harley Rally in Sturgeon). We also got to met the student summer crew: Ariana, Mazie, and Ricky.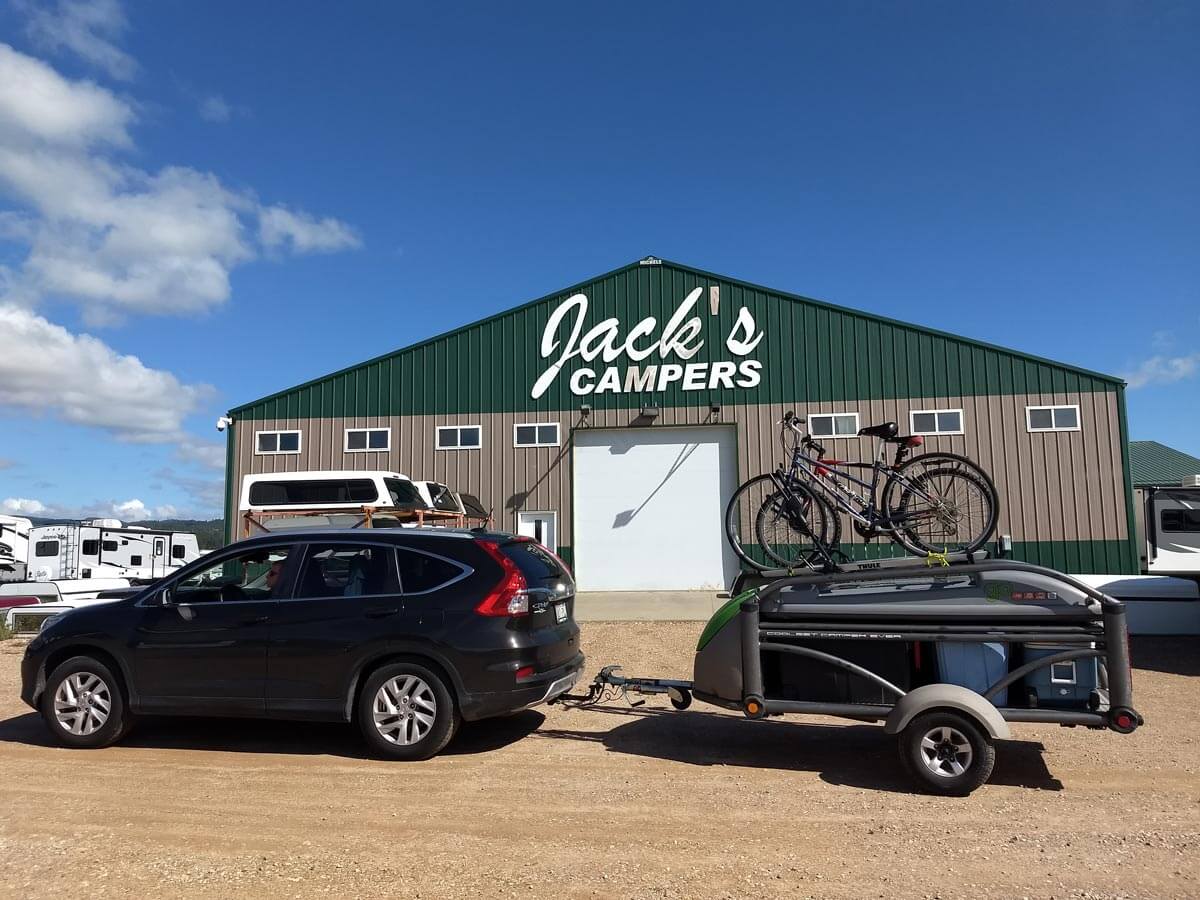 After our stop in South Dakota, we continued on our way, heading towards Billings, MT, but decided to take a detour to Devil's Tower National Monument.  The only close encounters we experienced were with ground hogs, but it is a magnificent structure – worth hiking around, if you have the time.