Jim and Robin are off and running in their GO (nicknamed LEO – 'Low Earth Orbiter') on their 5 week Tour of the East! In search for adventure, and some warmer weather ☀️, the Berzowskis are heading south to Florida and following the coast back up to Milwaukee, WI. Along the way, they are stopping at SylvanSport dealers and giving them a little taste of the GO Life. Here is their latest check in after a visit with our dealer American Family RV in Chesapeake, VA!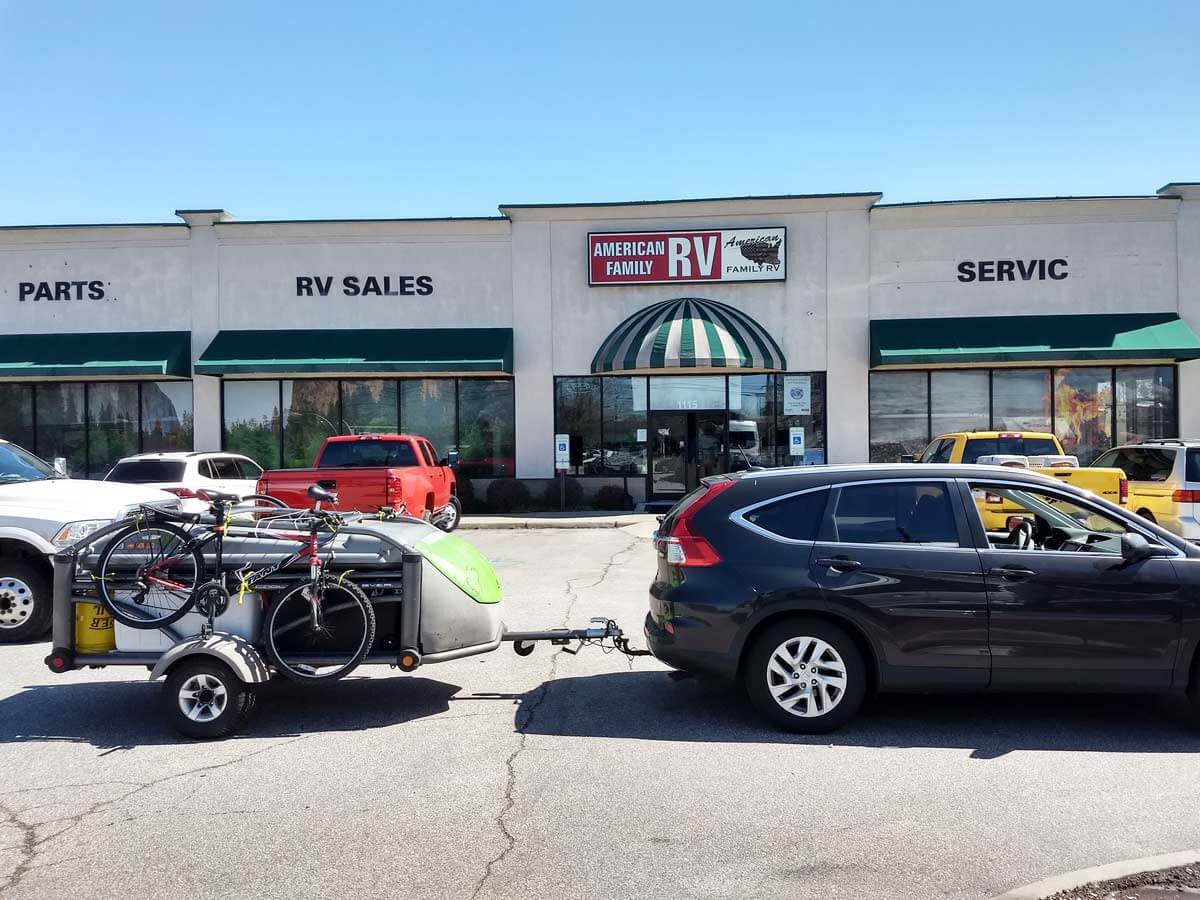 When we pulled into town last night, we thought we were back in Milwaukee – cold, sleety weather ?
But the sun was shining this morning when we visited American Family RV!
The American Family RV GO experts are Shannon, Clay, and Paige. At a recent show, Paige was clocked at 10 minutes for a GO set up (WAY TO GO). Shannon is working out, building up her biceps, because Paige has challenged her to a side by side set up at the next show!!
They were in the process of redoing their showroom, so Shannon opened up the back doors and she, Paige, and Clay rolled in a GO!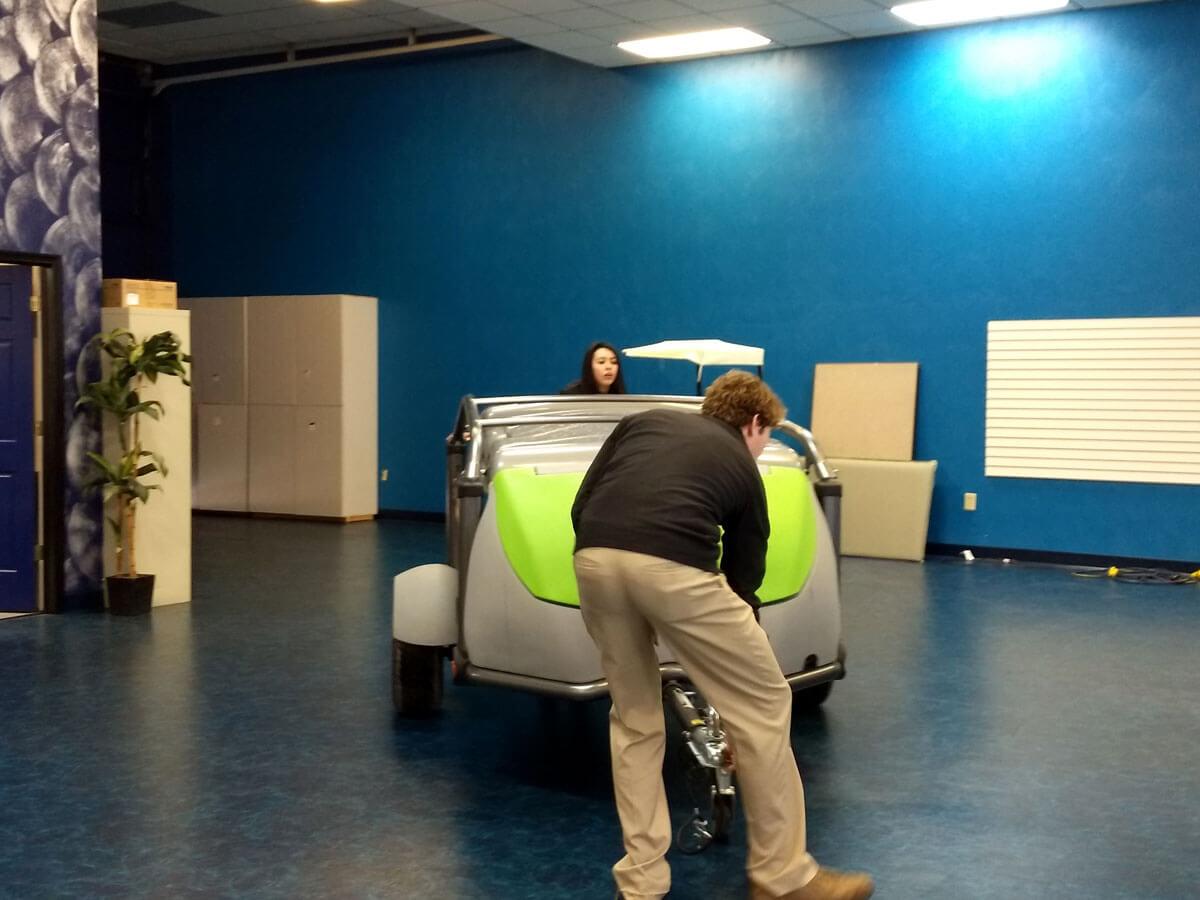 Paige set up the GO and we talked about tips and suggestions. Shannon surprised us, playing 'Candid Camera', videoing our discussions… No idea what that will look like! Paige asked about a table configuration that had been on Jim's mind, so they tried it out. They put one table board across the back from one bed to the other and the second table board in the standard table position. We think this will work well for couples, as it provides a nightstand, a storage shelf, and a table (with comfortable seating for two).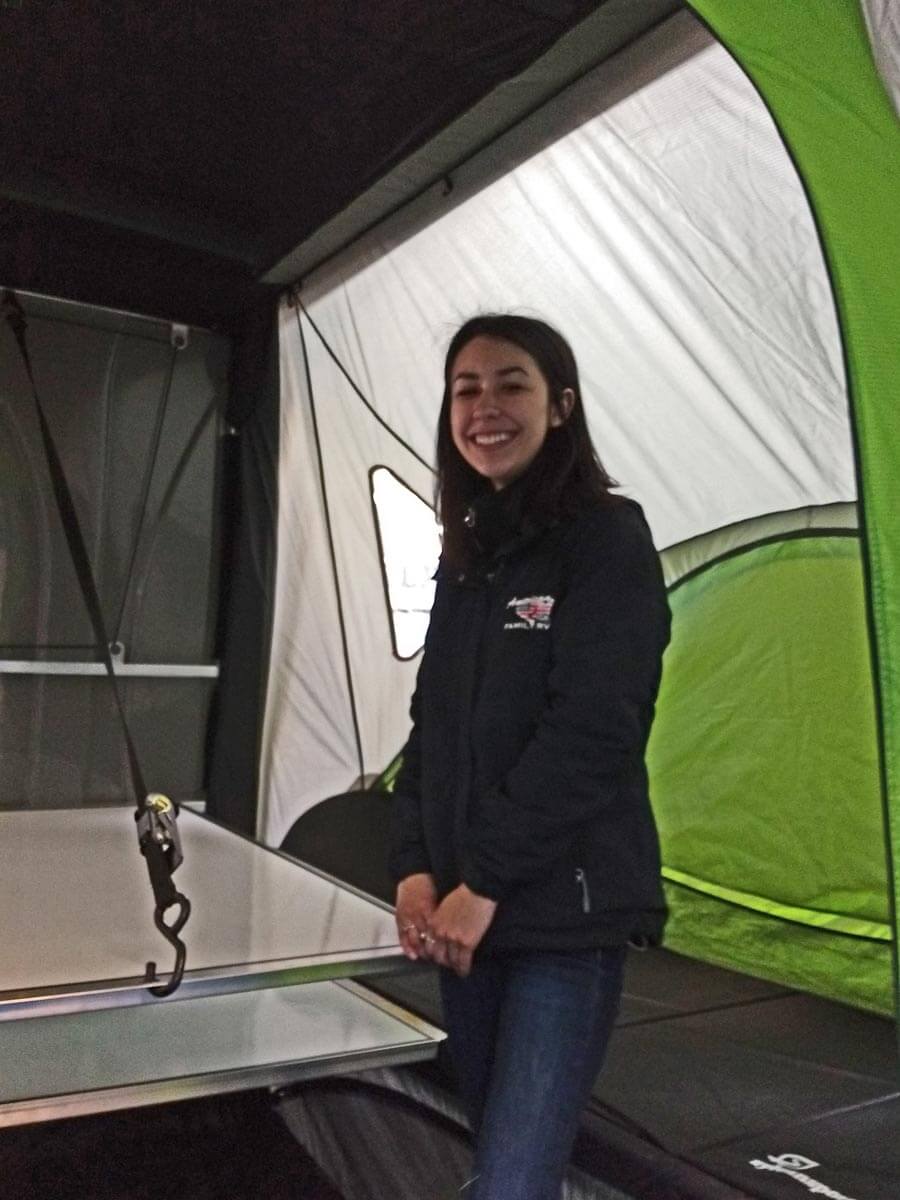 Steve wanted to hold an impromptu training session with John and Jeff, to get them familiar with the GO. They did a great job with the breakdown, but they are no competition to the GO team (Paige, Shannon, and Clay). While they broke it down, they asked a lot of questions, and I think they are falling under the spell!! John started thinking of customers he's met for which he thinks the GO would be perfect – one couple in particular who mountain bike, kayak and camp -he got right on that to contact them!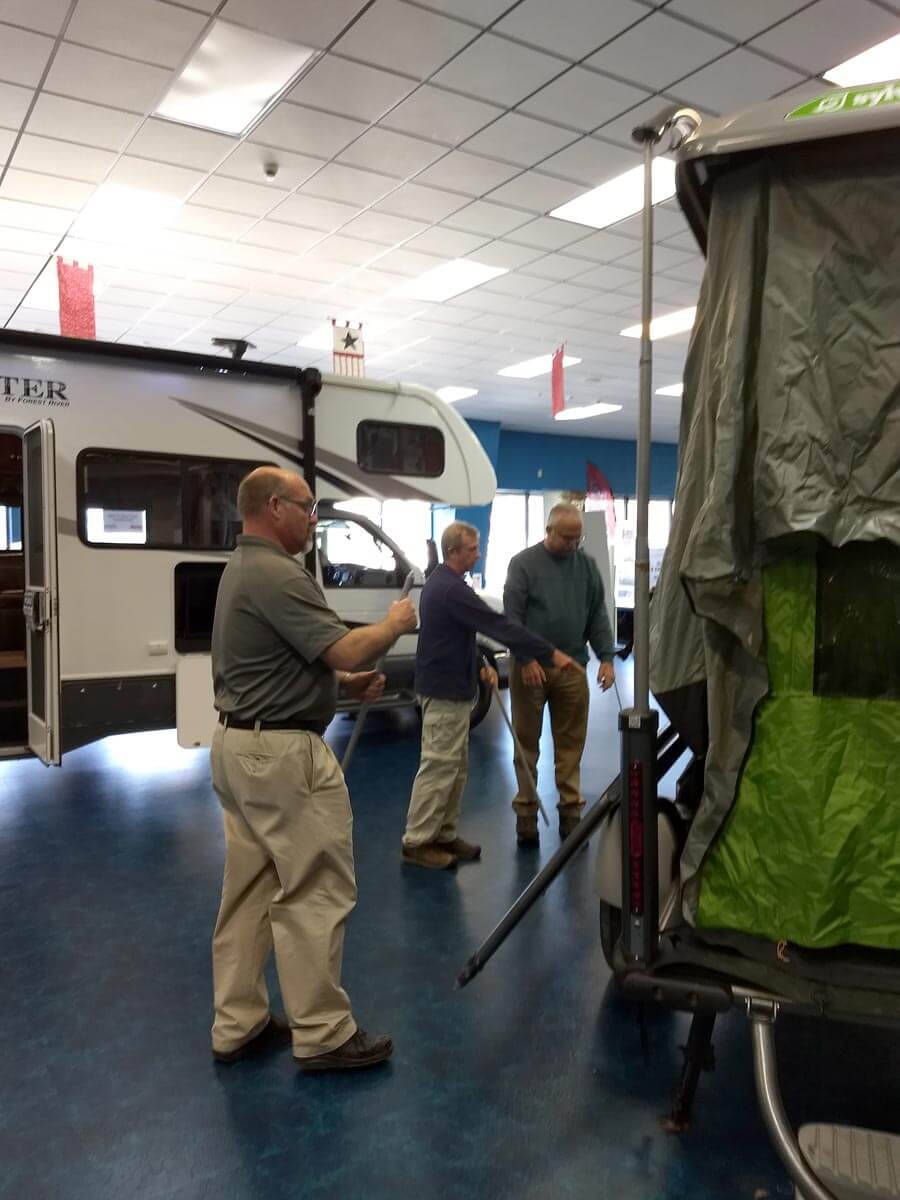 In addition to Steve, we met the other owners, Layne and Carol. They currently have three locations… Chesapeake, Salem, and a location dedication to service. They keep coming up with new ideas and plans, they barely have time to camp themselves, although Carol gave us a recommendation for her favorite campground in Florida… We put it on the list for next year's trip ?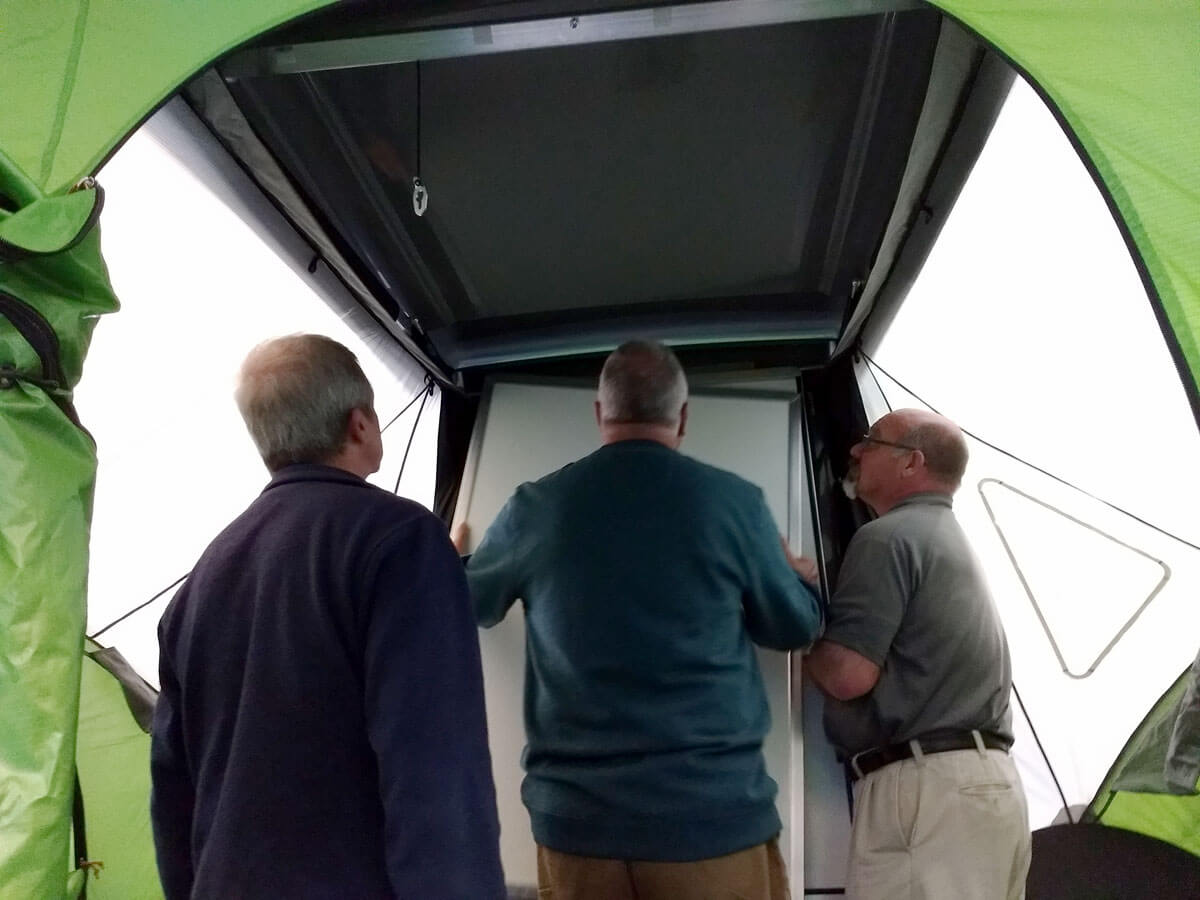 Clay, Layne's and Carol's son, gave us background about American Family RV and the focus of each of their locations. What a vibrant, growing organization!!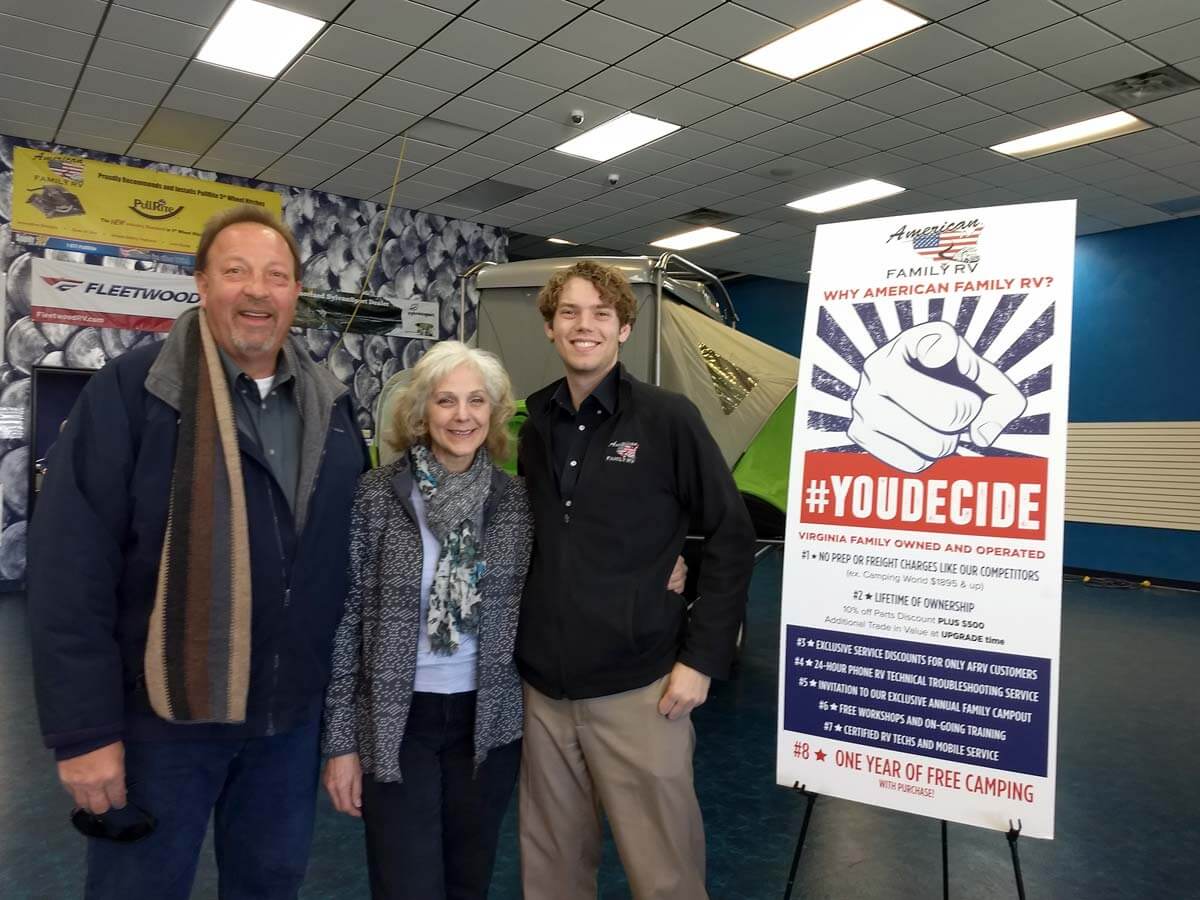 We bid farewell to the folks at this great dealership and began our drive to Washington DC.
Best regards,
Robin and Jim