When we created the SylvanSport GO, we set out to make a special type of vehicle that would fit the needs of all the adventurous, fun campers out there…young and old alike. We knew the GO would be special, because we built it with you in mind. Now, we'd like to share some of the amazing features and people that separate the GO from anything else out there.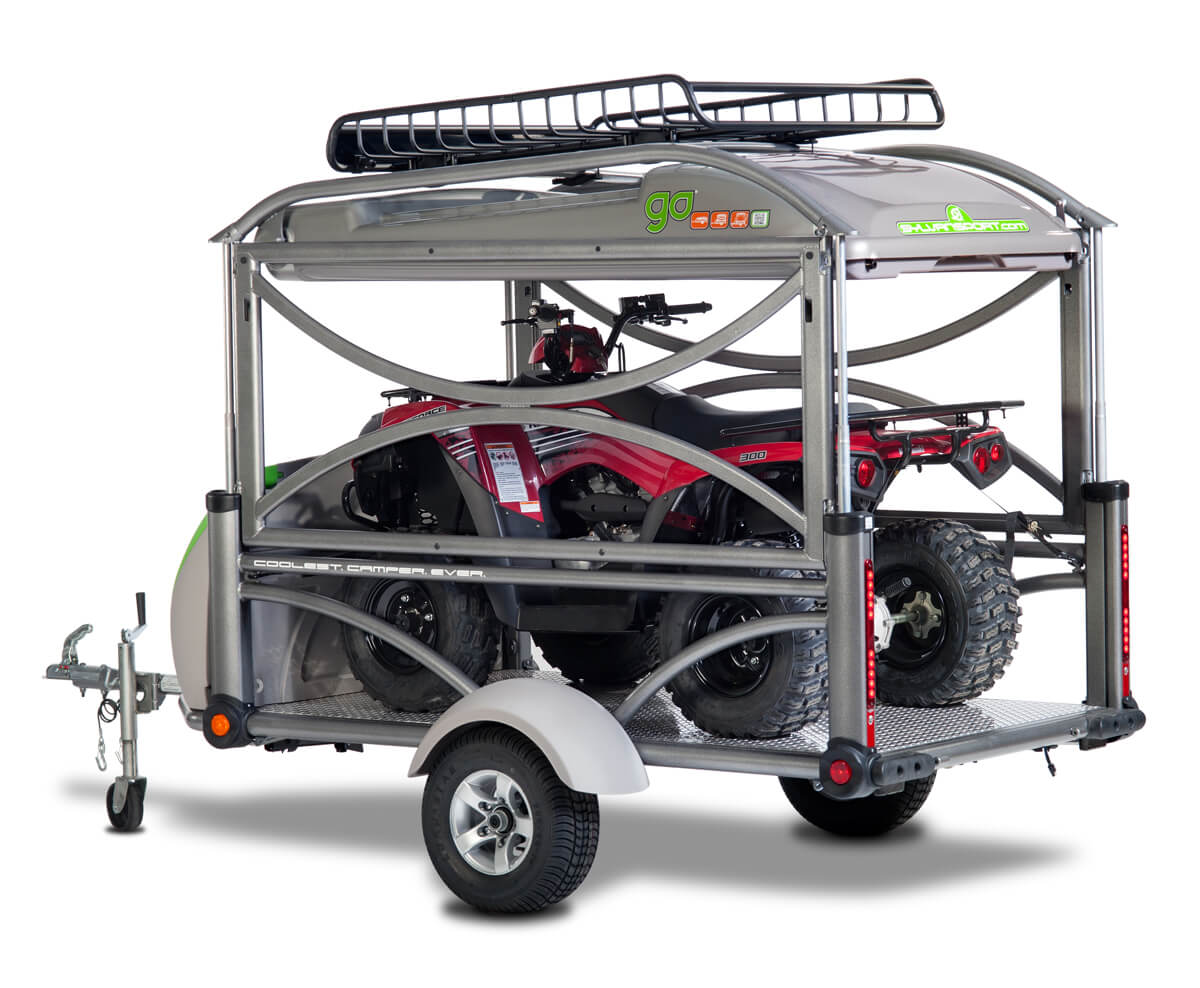 The ability to carry gear was an absolute necessity when creating the GO…. bikes, boats, motorcycles and ATVs! We made carrying your ATV a breeze. With an 800 lb. deck capacity, super-easy to load "Control-Tilt Deck", multiple tie-down locations, tons of headroom for loading, a cradling Torsion-flex axle and the Coolest. Camper. Ever. just waiting to deploy from above, you have the ultimate ATV totin' camping trailer.
The hydraulic assisted Control-Tilt deck makes loading your ATV is super easy. With a deck capacity of 800 lbs and a low center of gravity, GO is the ultimate mini toy-hauler.
At only 840 lbs, GO is a small, but mighty ATV/Toy Hauler, towable by any small car. Back your ATV off the Control-Tilt deck, drive it up to the GO and hook it up! Your ATV can actually pull the GO deep into the woods, down a long stretch of beach and off the beaten path. Imagine an ATV camper that can sleep 4+ people in total comfort! Freedom is what your ATV is all about and it's what makes the GO so special too.