The Ultimate RV Tow Behind
RV trailers come in many shapes and sizes. If you're looking for one RV trailer that can carry boats, bikes, cargo, scooters, ATVs, motorcycles and just about anything else… the SylvanSport GO is perfect for you. No more climbing ladders, stepping over boxes inside the RV or having to choose what to bring and what to leave behind. GO is an 840 lb. all aluminum, ultra-versatile, engineering marvel, capable of carrying nearly 1000 lbs. of payload! Perhaps the best feature… GO is a spare bedroom for friends and family. Over 10 ft. wide x 7 ft. deep and 6'5″ of headroom, and capable of six different interior configurations – GO provides all the upside of tent camping, with all the negatives designed out. Utility vehicle/Toy hauler/Camper – All in one!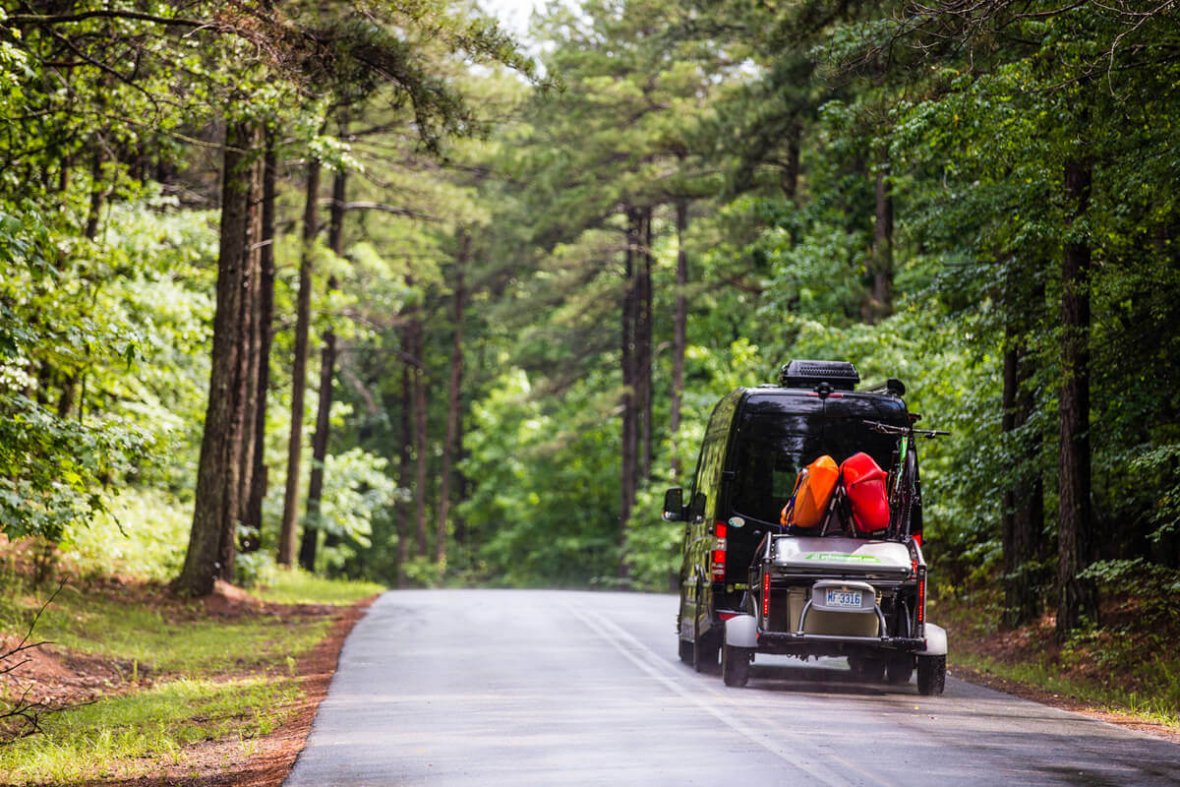 See a GO in Person Today.
Photos and videos are great, and we have a LOT of them on this site… but to truly appreciate the design, engineering and quality of the SylvanSport GO, you have to see one in person. There is no other RV trailer in the world that can do all the useful things GO can do. We invite you to stop by a SylvanSport Dealer near you and see for yourself what makes this the Coolest. Camper. Ever. and why it just might be perfect for you!
Check out this video for a more detailed look at the GO and the people that make it… right here in Brevard, NC.