Three Unique Camping Spots Near Brevard, NC
Three unique Camping Spots Near Brevard, NC
(And what to do when you get there!)
SylvanSport has been on a mission to help people connect to the outdoors since 2004. Our popular GO camping trailer is known as the "coolest camper ever", and our manufacturing facility is located in one of the coolest small towns ever, Brevard North Carolina.  
We ship our trailers and outdoor gear anywhere in the US, but with all the outdoor recreation opportunities nearby, it's easy to see why so many people choose to come visit us and pick up from us directly.
Outdoor Recreation in Brevard, NC
so many public lands to explore!
More people are visiting Pisgah National Forest, DuPont State Forest, and the other public lands in Western North Carolina every year, so camping spots in Brevard, NC are in high demand. Popular weekend dates at many of the usual campgrounds are fully booked weeks (or months!) in advance. 
If you find yourself ready to visit but without a place to camp, you can check HipCamp for unique, local, stays. Think of it as an AirBnb or VRBO,  but for campsites, glamping, van parking, and more. Private landowners place their sites up to be booked by campers. You can find all sorts of camping spots – some are simple, pretty spots to pop up a tent and others come equipped with full cabins with restroom facilities.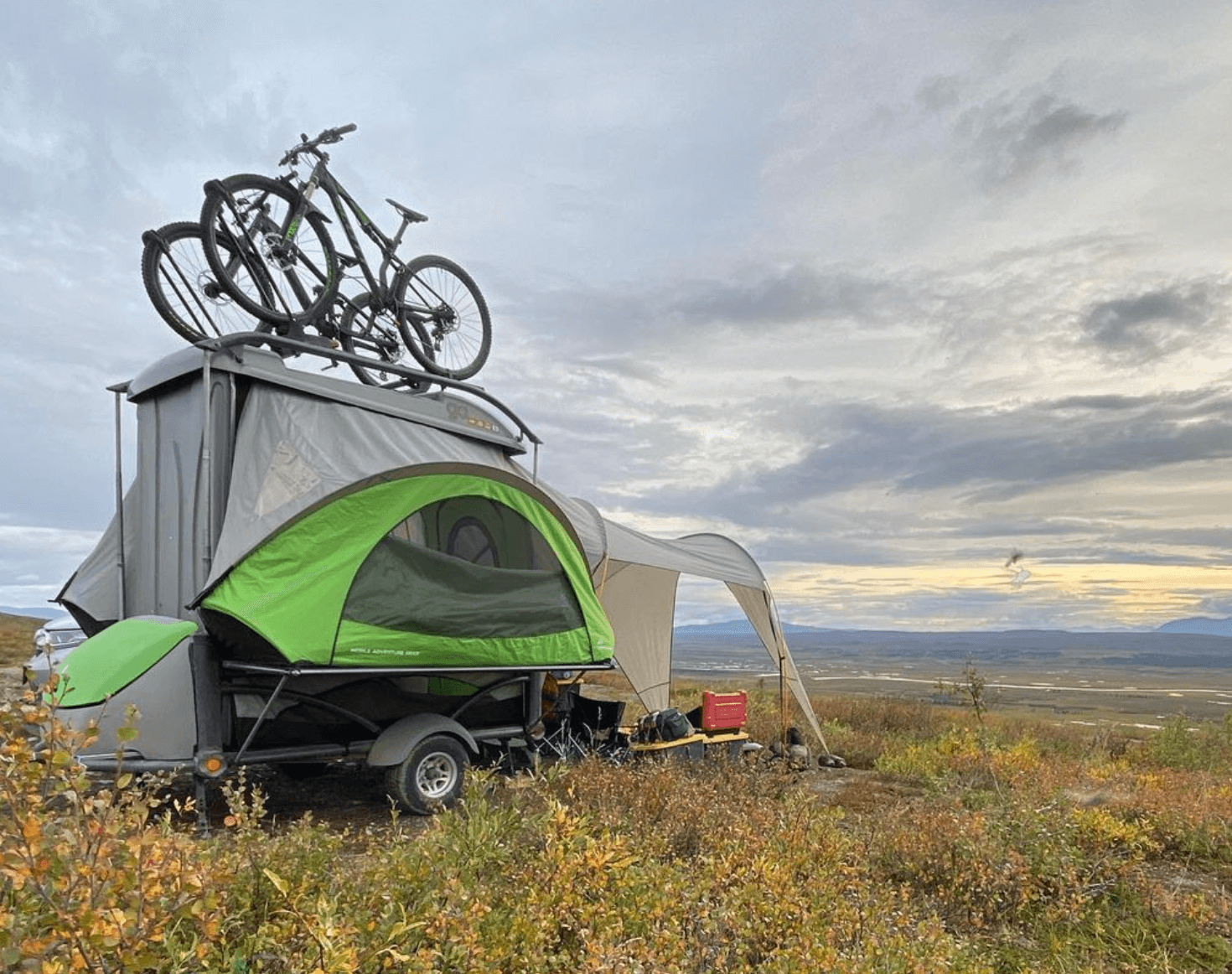 WE SEARCHED FOR THE MOST UNIQUE AND MOST POPULAR HIPCAMPS WITHIN 20 MINUTES OF OUR FACTORY STORE LOCATION IN BREVARD.
Here are three spots all in prime locations for outdoor recreation – biking, hiking, paddling, all of it! ​
From DuPont Bike Retreat you can ride your bike into the park with great access to some of the best trails around. Get away from noise and crowded campgrounds with their private, forested mountain sites where you can truly enjoy nature. With DuPont State Forest right across the road, you can hike and bike to lakes, rivers, and any of the waterfalls.
Bike to Lake Julia.  With their location near DuPont State Forest – it's a mountain biker's dream. Head out to the Fawn Lake parking lot to kick-off a ride to Lake Julia – one of the most scenic lakes in the area. Local tip – take Reasonover Trail to Lake Julia in the spring/summer for some awesome wildflowers and fern-lined trails along the way.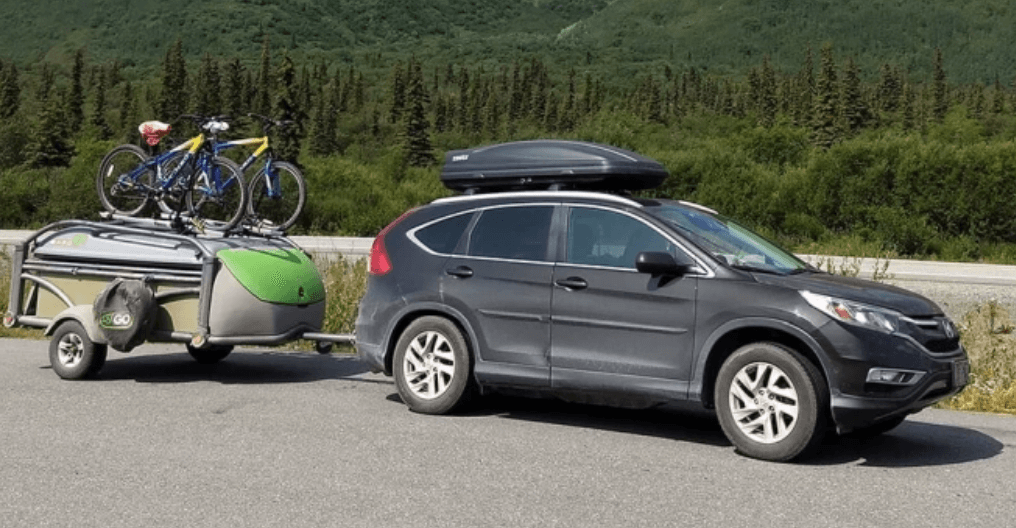 #2. Pisgah Forest Meadows
Would you like to camp in the mountains, in a meadow, by a stream? Pisgah Forest Mountain Meadows is a 5 acre property in Pisgah Forest that's a mix of flat and rolling meadows, and a few wooded areas with the north prong of Glade Creek running through it. It's a great base camp while you explore the wonders this area has to offer – you can't beat its location near Pisgah National Forest.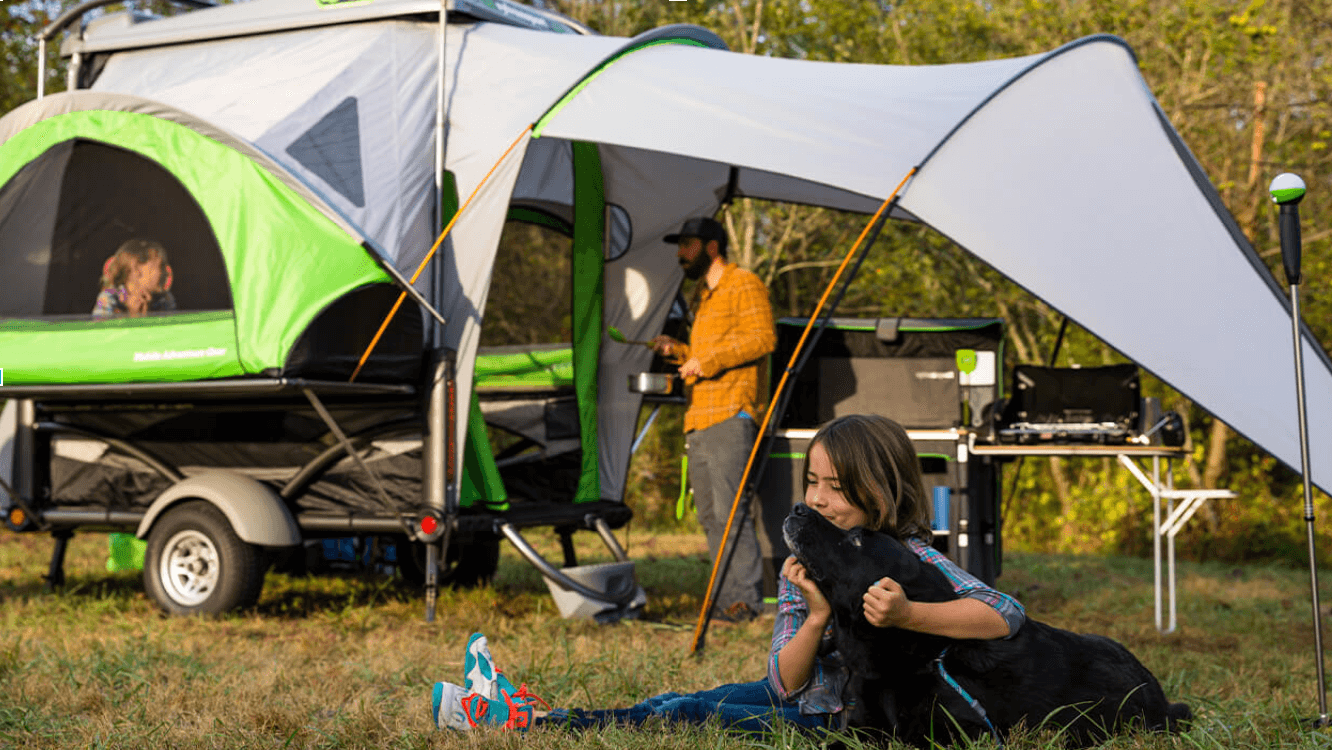 For in-town exploration after your hike, take a stroll or a casual bike ride on the Brevard Bike path. You can stop by breweries like Oskar Blues and if you want to see where the coolest camper ever, the GO camping trailer, is made you can visit the SylvanSport factory store less than half mile away. It's open Monday – Friday –10:00 AM – 4:30 PM.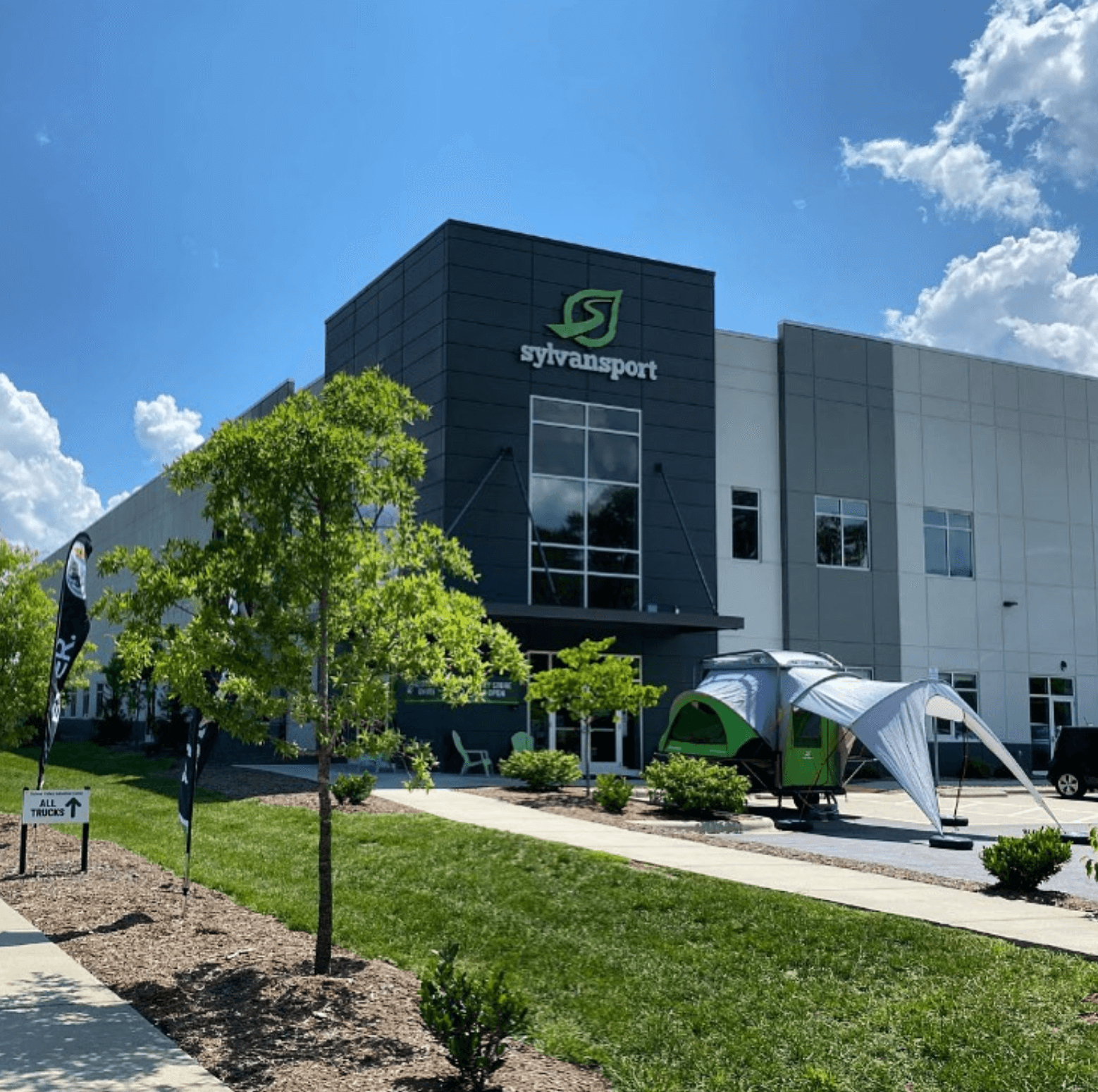 Nero Coffee is a local coffee brand based in the mountains on Western North Carolina. Its mission is to create connections between people through conversations over shared coffee outdoors. When you camp at Nero Coffee + Camp you can enjoy a great cup of coffee (free coffee in the "coffee shed" on property!) and enjoy a relaxing spot in the mountains.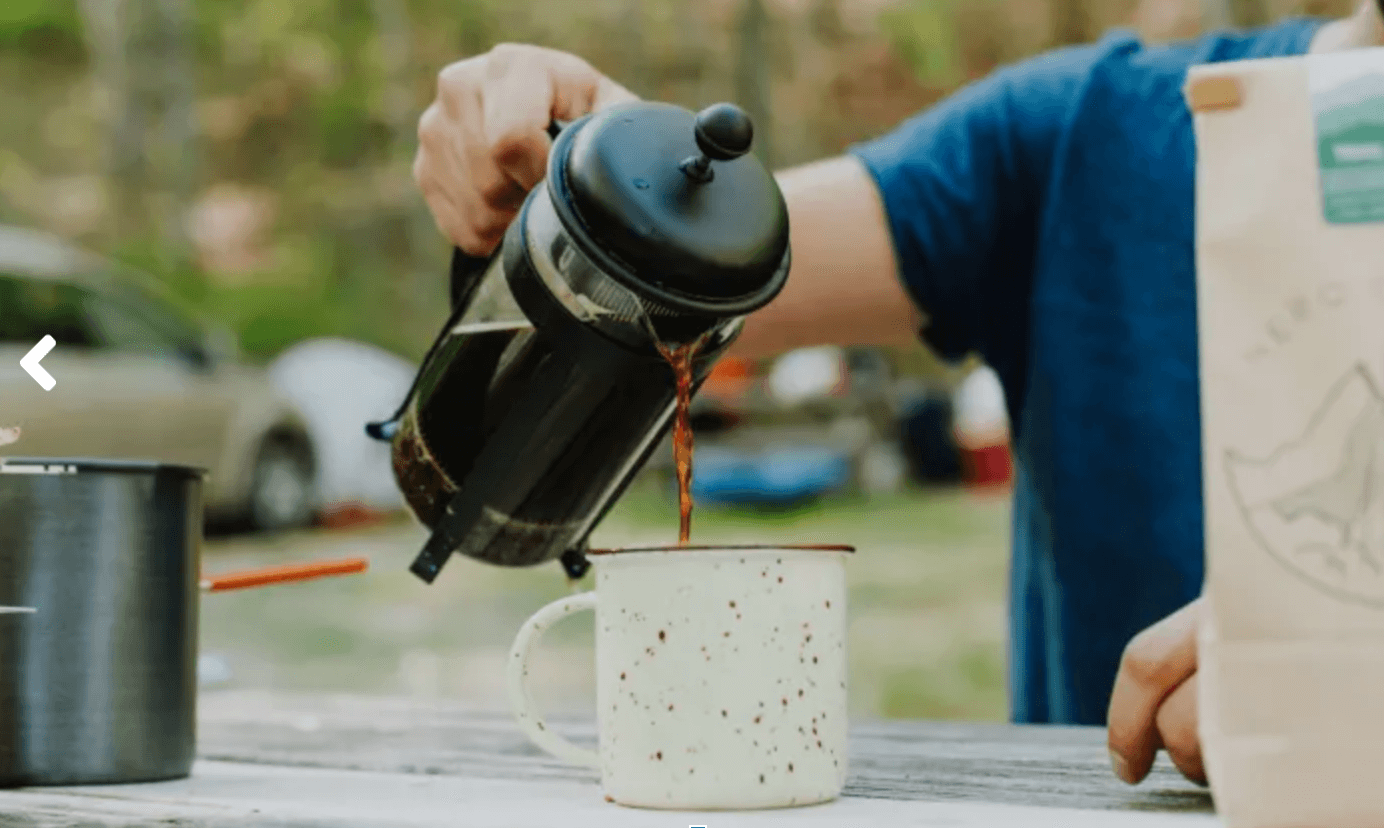 Hike and Picnic in Holmes State Forest: This unique educational forest is right across the street, so it's perfect for families to visit and spend a day out on the trails. Though the more well-known DuPont State Forest is right around the corner, Holmes State Forest tends to be a little less busy, so you can avoid the crowds and enjoy some time out on the trails.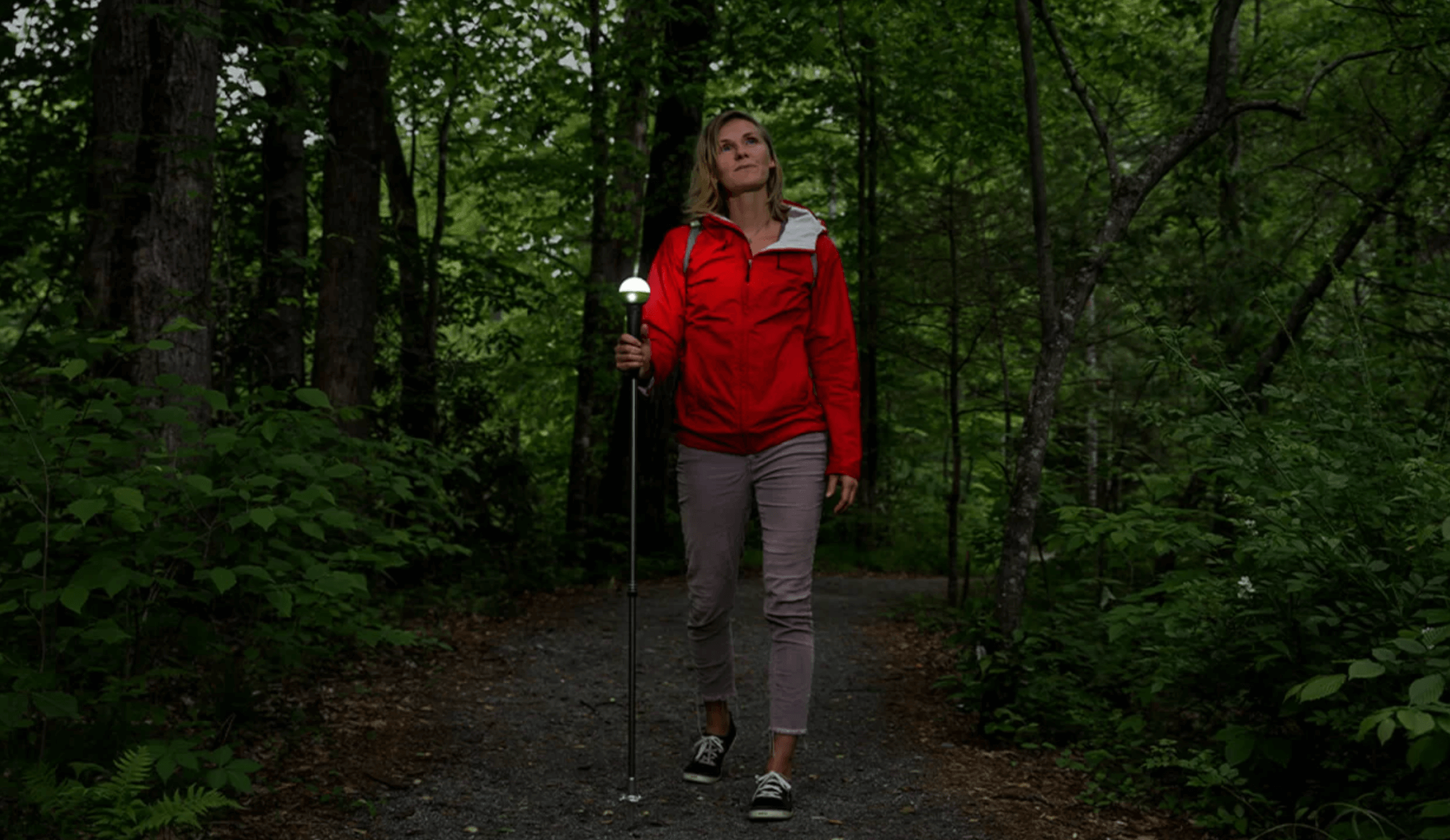 Adventurous. Comfortable. Camping.