We want to share some tips for keeping up the camping enthusiasm. We'll be sharing a few ideas for what we can do at home now to get ready to go camping again soon.
We know many people had camping trips all planned out for this year (we did too!) and many of those plans have now changed. It's a bummer. It just is. But we don't want to stay down for long. We think it can be a great time to begin planing future trips – Maybe start planning a trip for the fall and make it the best autumn camping season yet.
Need some inspiration on where to GO? We asked our GO Owners to share some of their all time favorite places, and we've shared the top 5 places to GO camp below. If you are still looking for more inspiration, follow us on Pinterest – We're adding more camping spots all the time.
Here's Our TOP 5 Places to GO Camp
1. big meadows campground – shenandoah national park, va
Big Meadows is a beautiful spot sitting on top of the Blue Ridge Mountains in Virginia. Within easy reach of Washington DC and Richmond, VA, Big Meadows Campground offers easy access to hiking trails and stunning sunset views, as well as numerous creeks, lakes and waterfalls nearby.
Big Meadows is a recreational area of the Shenandoah National Park, located on Skyline Drive at Milepost 51. With all the amenities that you would expect in a full service campground, you can go as primitive or fully featured as you choose. Virginia also has great camping weather 8 months out of the year, so pick the season and get GOing!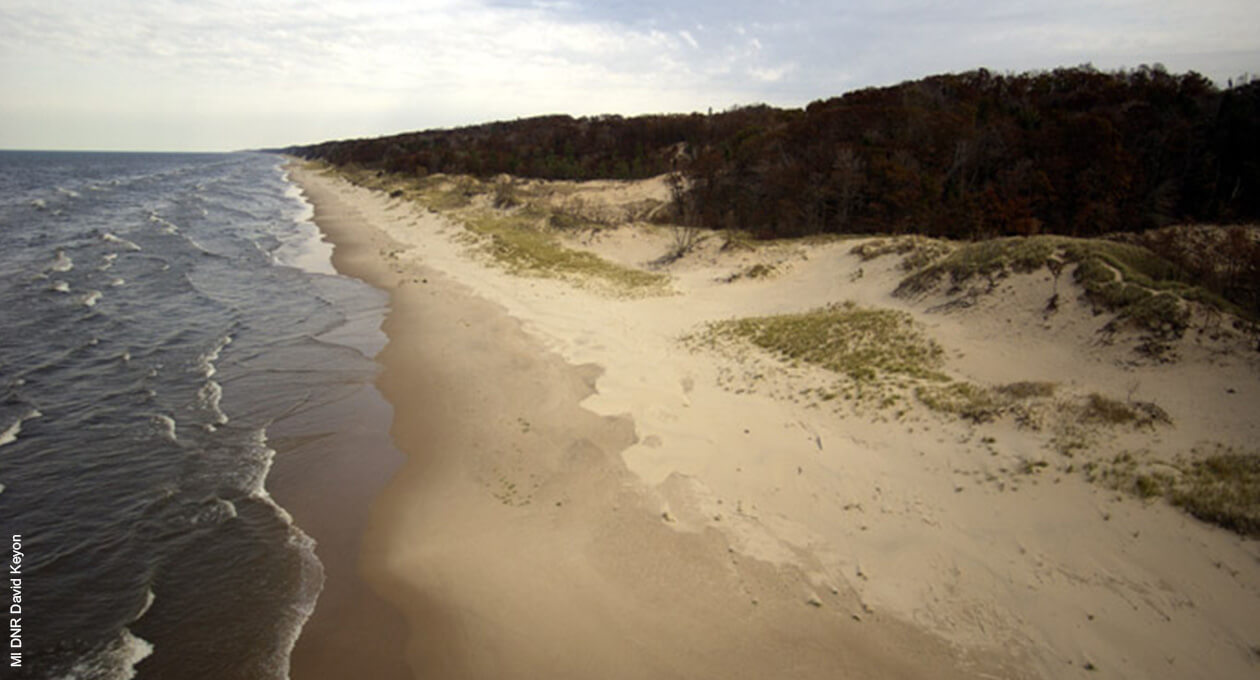 2. PJ Hoffmaster State Park – Michigan
Beach camping…Great Lakes style. P.J. Hoffmaster State Park covers 1,200 acres and  features over three miles of Lake Michigan shoreline, a 297-site modern campground, towering Lake Michigan dunes and the Gillette Visitor Center. Over 10 miles of hiking trails offer stunning views of Lake Michigan and subtle beauty at every turn. One of the main attractions at Hoffmaster State Park is the Dune Climb Stairway leading to the top of a high sand dune where an observation deck offers a panoramic view of the dunes and Lake Michigan.
The Gillette Sand Dune Visitor Center features interactive exhibits related to the sand dune ecosystem within the park. The center also has live animals and an auditorium and offers many nature programs for the public.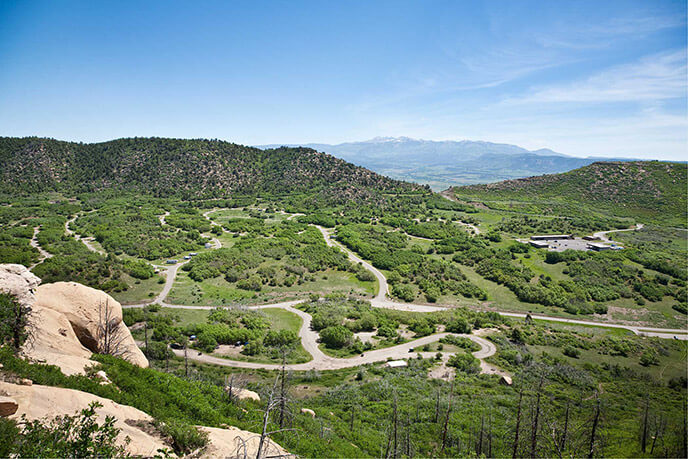 3. pedernales falls state park – austin, tx
At Pedernales Falls State Park, you can camp, hike, mountain bike, picnic, geocache, bird watch and ride horses. On the river, you can swim, wade, tube or fish. There is also plenty of local wildlife and plants at the bird blind and butterfly garden.
Flowing over and around huge slabs of limestone, the Pedernales River is usually beautifully tranquil and a great place to relax and recharge. Just 30 miles west of Austin, it's easy to get to for a weekend of adventure.
From primitive walk-in to full service camper sites, Pedernales Falls State Park has something for everyone.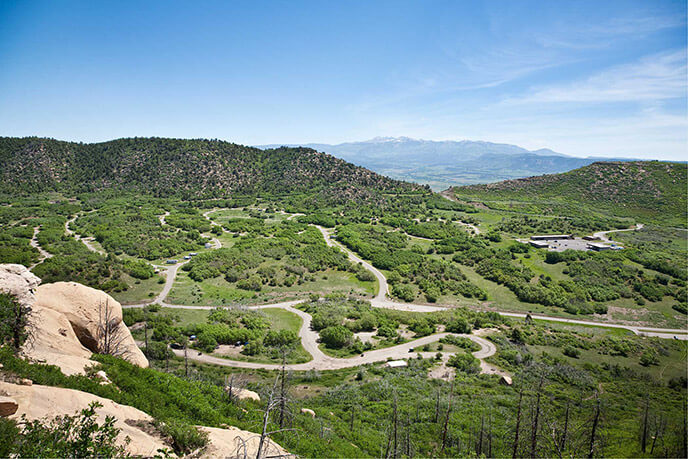 4. morefield campground – mesa verde national park, co
Mesa Verde National Park was established in 1906 to preserve and interpret the archeological heritage of the Ancestral Pueblo people who made it their home for over 700 years, from 600 to 1300 CE. Today, the park protects nearly 5,000 known archeological sites, including 600 cliff dwellings. These sites are some of the most notable and best preserved in the United States.
Morefield Campground is just 4-1/2 miles from the park entrance and offers 267 sites. Sleep amid native Gambel oaks and wild flowers in a spectacular wooded canyon that's popular with deer and wild turkeys.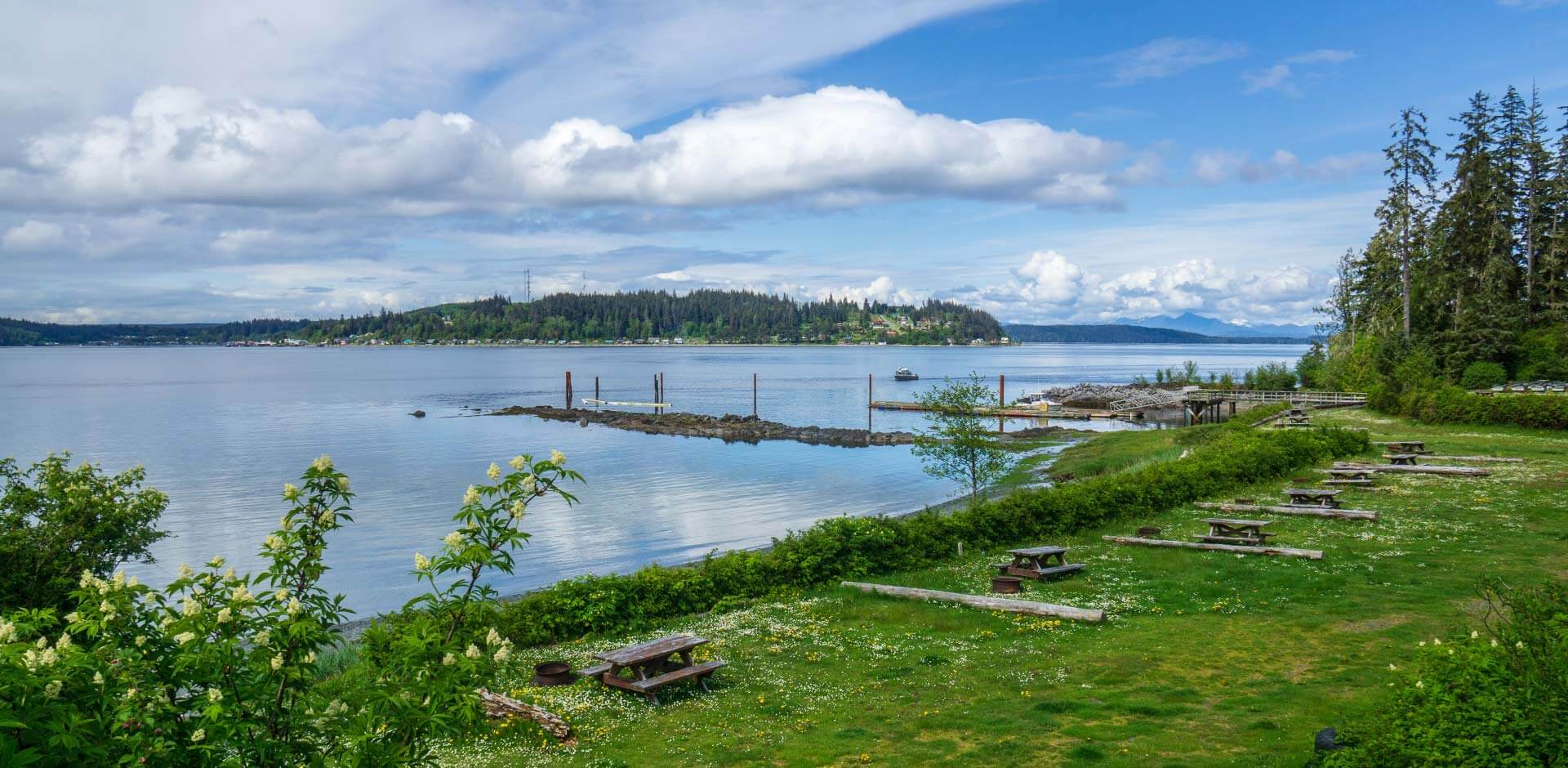 5. alder bay resort – vancouver island, bc
For over 30 years, Alder Bay has been a hidden gem on Northern Vancouver Island, offering a relaxed and friendly RV park and camping destination to experience British Columbia at its finest.
Watch eagles soar overhead and orcas play in the waters that are literally at your doorstep. Then hit the trails that lead you to Telegraph Cove where you can walk the boardwalk or hike the nature trails in historic Alder Bay.
With so many beautiful camping options nearby, Alder Bay can also be a great stop on a larger trip around Vancouver Island.
If you have a favorite camping spot (or 12) and you don't see them here on our GO Camping board on Pinterest, let us know. We'll add them! We want to be help you find your next GO adventure.
Stay safe and we'll GO soon!