Welcome to Movie Night at SylvanSport!
Movie Night at SylvanSport is our way of sharing inspiring and amazing outdoor adventure stories from around the world. We are continually in awe of what folks are doing and the places they are going and can't help but bring some of these stories to Western North Carolina. So, we set up the "big screen", have fresh popcorn ready to go, and always try to get a key player involved with the movie to join us here in the factory or via video call to get you that much closer to the story. Movie night is always free…so bring a friend, a camp chair, and enjoy the show!
Legendary kayaker Scott Lindgren attempts to complete an extreme, unprecedented whitewater expedition 20-years-in-the-making. When a brain tumor derails his goals, he sinks into the darkness of his own trauma only to discover that healing, like any expedition, is not a destination but a journey.
We are excited to have filmmaker, Rush Sturges, and paddler, Scott Lindgren, joining us via Zoom for a Q&A session following the movie.
Movie Night Supports: First Descents
First Descents is a recognized leader in outdoor experiential programming. Through outdoor adventures, skills development, and local adventure communities FD improves the long-term survivorship of young adults impacted by cancer and other serious health conditions.
Participants experience free outdoor adventure programs that empower them to climb, paddle, and surf beyond their diagnosis, reclaim their lives, and connect with others doing the same.
While this is a free event, our factory store will be open and we are donating 10% of all sales to First Descents, as well as accepting direct donations on their behalf.
First Descents founder and accomplished paddler, Brad Ludden, will introduce the movie and sharing more about his great organization. Learn more about First Descents at firstdescents.org
October 21, 2021
Doors: 6:00pm | Movie: 7:00pm
SylvanSport 21 Welcome St Brevard NC
next to ReStore, off Ecusta Rd
free & open to the public
Bring a camp chair, drinks, and a snack…
we'll provide the movie (on the "big screen") and fresh popcorn!
Ample indoor space will allow for social distancing during the movie and bringing a mask is also an option.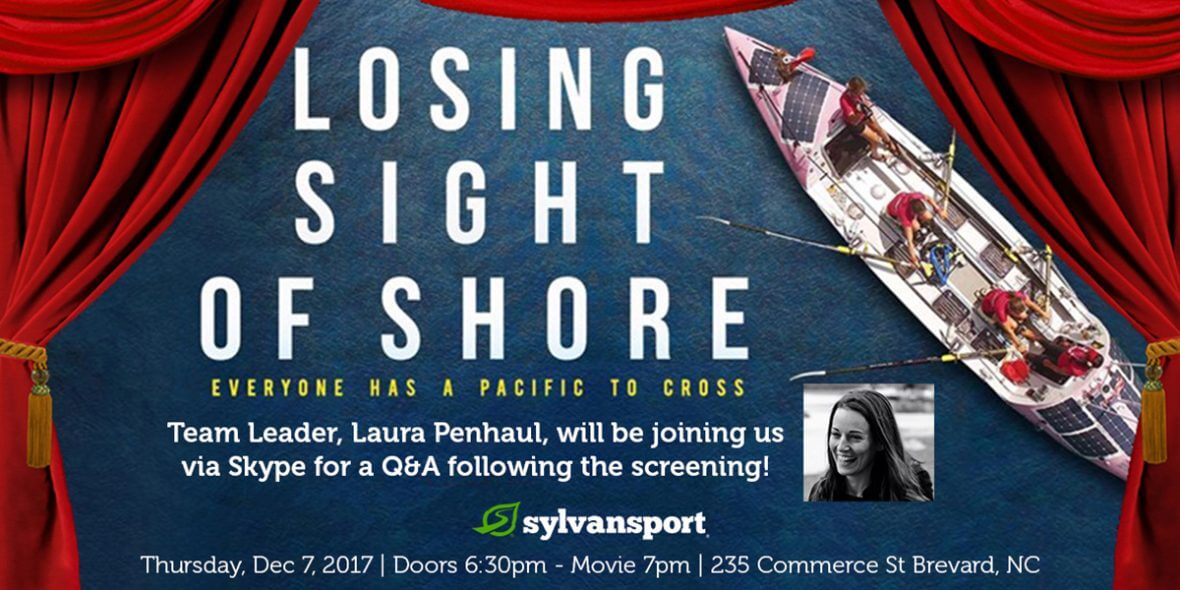 December 7, 2018 – Q&A w/ Laura Penhaul, Team Leader of the Coxless Crew.
Losing Sight of Shore follows the extraordinary journey of four brave women known as the Coxless Crew that set out to row the Pacific Ocean from America to Australia unsupported. As they row over 8,000 miles during their nine months at sea, they face extreme mental and physical challenges they must overcome in order to go down in history. This is a story of perseverance, friendship, and the power of the human spirit. Everyone has a Pacific to cross.
September 28, 2017 – Special introduction by Rebecca Rusch before the movie.
Blood Road follows the journey of ultra-endurance mountain bike athlete Rebecca Rusch and her Vietnamese riding partner, Huyen Nguyen, as they pedal 1,200 miles along the infamous Ho Chi Minh Trail through the dense jungles of Vietnam, Laos, and Cambodia. Their goal: to reach the crash site and final resting place of Rebecca's father, a U.S. Air Force pilot shot down over Laos some 40 years earlier.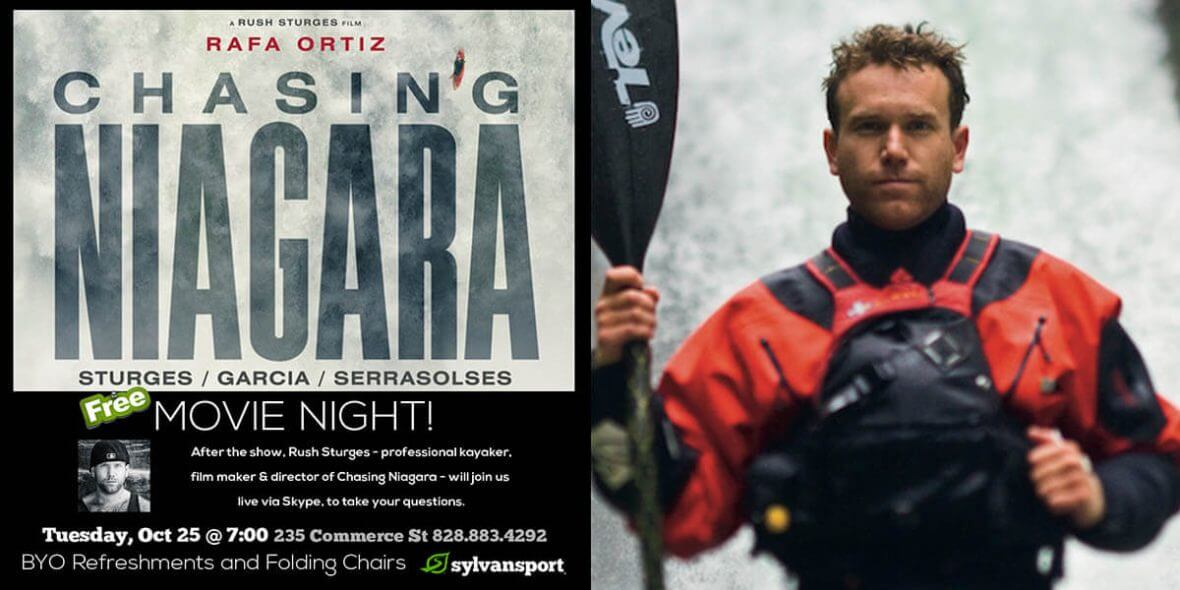 October 25, 2016 – Q&A w/ film maker Russ Sturges, via Skype, after viewing.
When pro kayaker Rafa Ortiz decides to follow his dream to paddle over Niagara Falls, he sets in motion an incredible series of events that eventually takes on a life of its own. To prepare for this mission, Rafa enlists the help of world-renowned paddler Rush Sturges and a tight team of their friends. Together they go on a remarkable three-year journey from the rainforest rivers of Mexico to the towering waterfalls of the U.S. Northwest.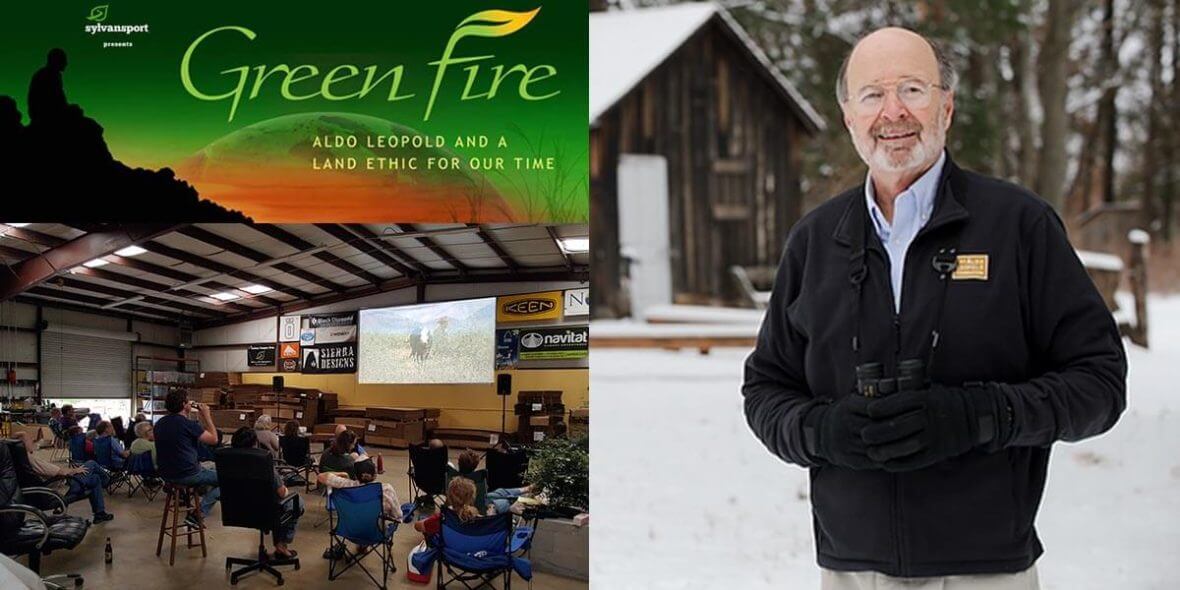 June 2, 2016 – Presentation by Dr Stanley Temple w/ the Aldo Leopold Foundation.
The first full-length documentary film ever made about legendary conservation thinker Aldo Leopold, Green Fire explores Leopold's extraordinary career and his enduring influence – tracing how he shaped the modern conservation movement and continues to inspire projects all over the country that connect people and the land.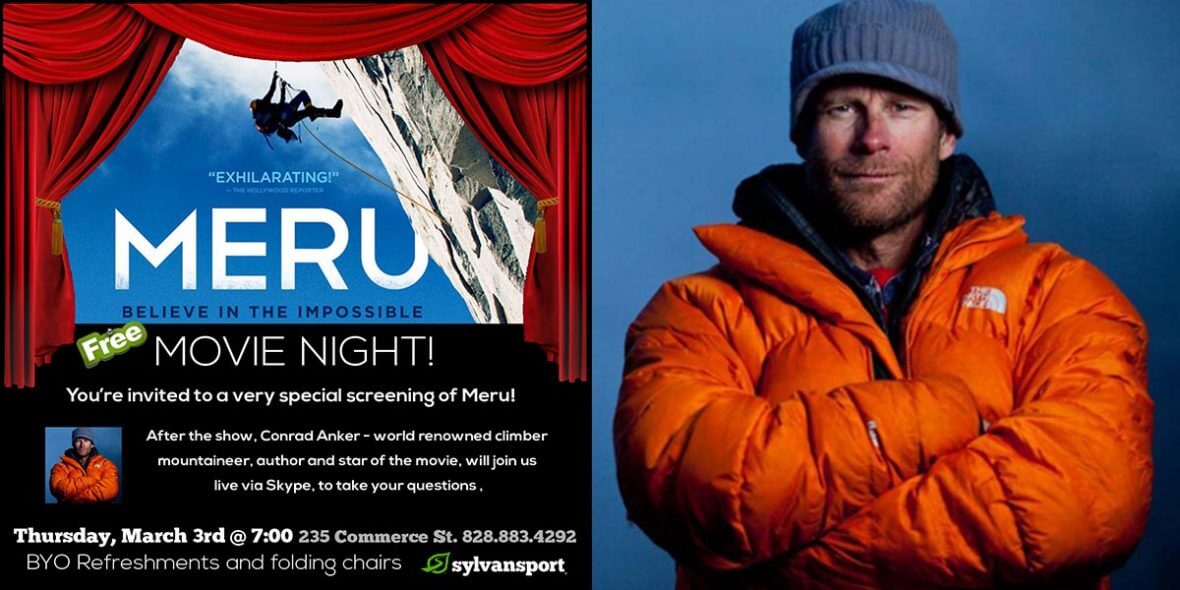 March 3, 2016 – Q&A w/ Conrad Anker, via Skype, after viewing.
Conrad Anker, Jimmy Chin and Renan Ozturk struggle to find their way through obsession and loss as they attempt to climb Mount Meru, one of the most coveted prizes in the high stakes game of Himalayan big wall climbing.