20% off the GO camping trailer!
Save $2,399 on the GO camping trailer (base package) during the GOvember GO camping trailer sale! And if you pick up your new GO here at our factory in Brevard, NC, you save shipping costs too!
The GO base package includes everything you need to experience the Coolest. Camper. Ever. 
Offer ends November 30, 2022. Only valid on the GO base package.
What can you do with your GO?
One trailer…countless possibilites.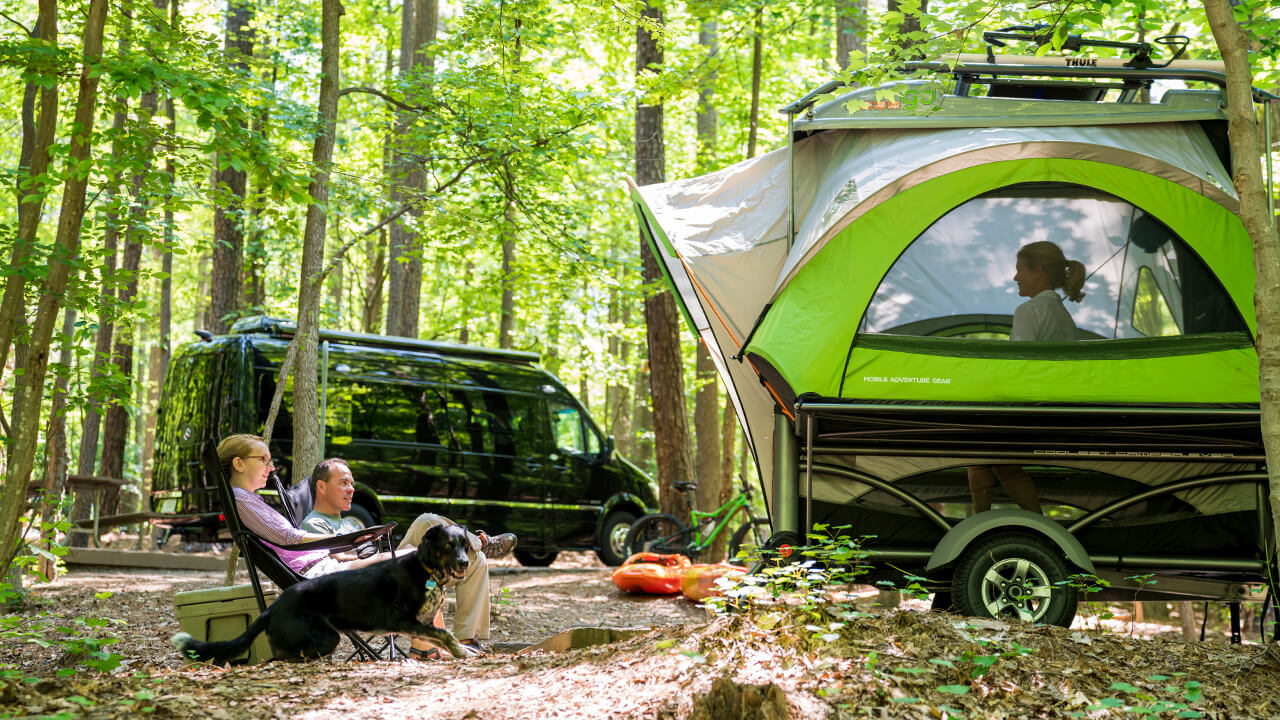 Camp
Whether you're on a solo trip or with family and friends, the GO is lightweight, a breeze to set up, and more versatile than a Swiss Army knife.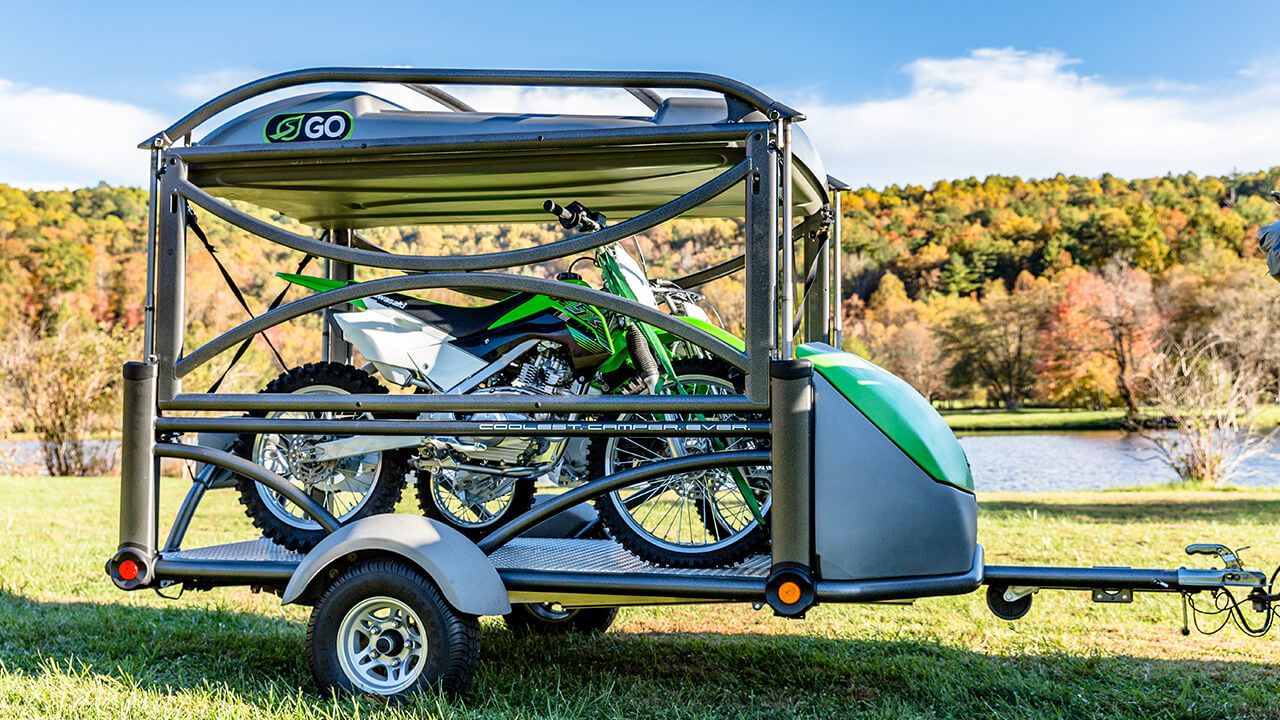 Haul
Need to bring the big toys? With an expandable cargo area, the GO can handle dirt bikes or motocycles, a trip to Lowe's, or moving your kid to college.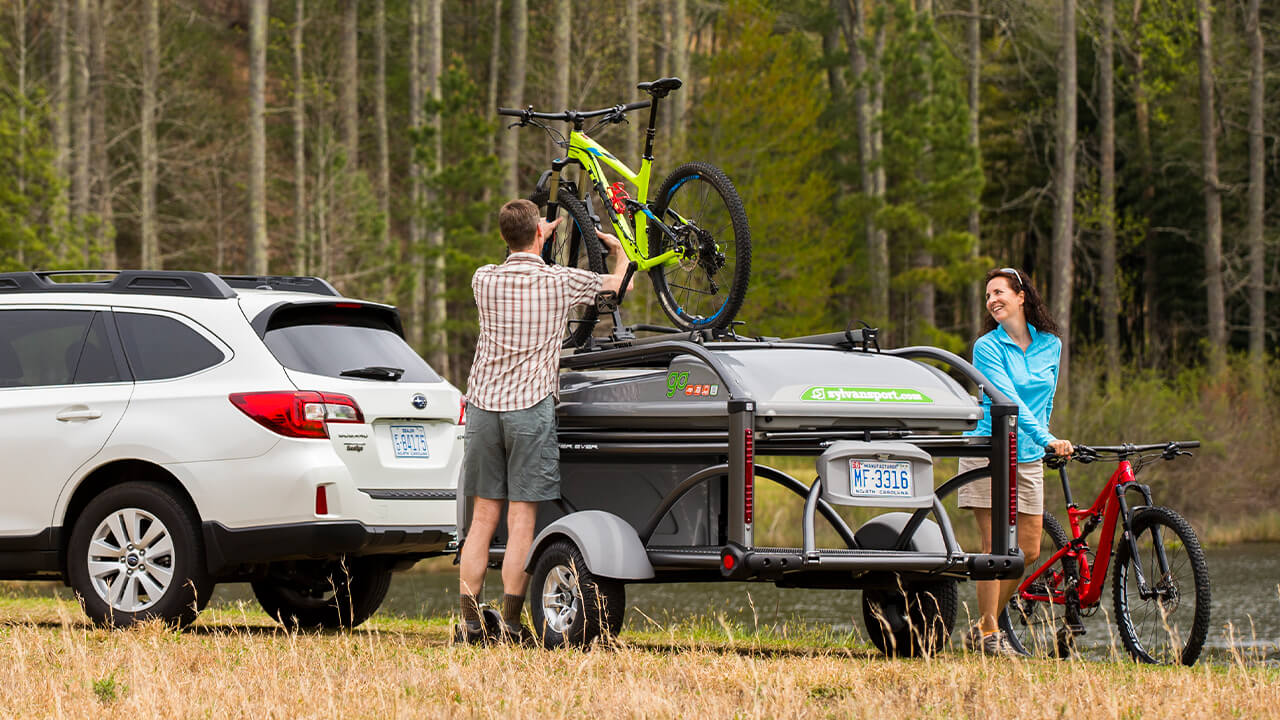 Carry
Sitting at 52" high, the GO sits lower than most cars, providing an efficient way to carry bikes and boats, while always having the camper with you, ready to GO!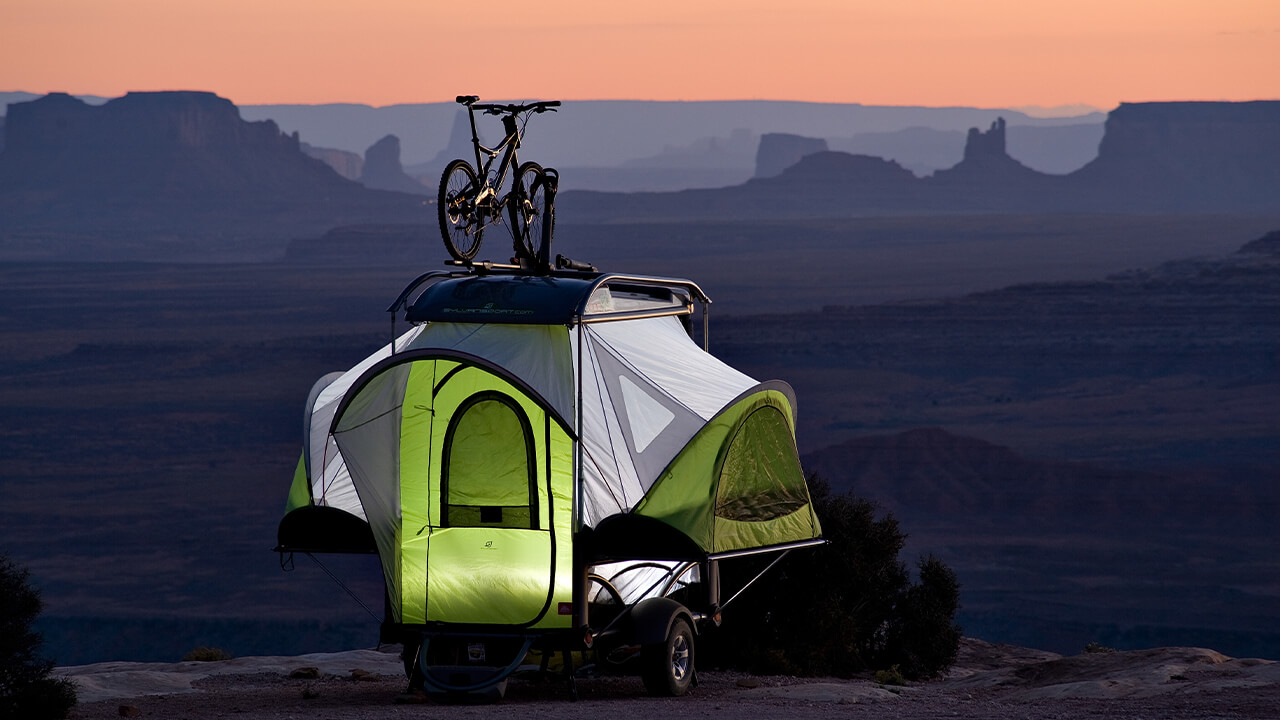 Website
Visit the GO camping trailer page on our website to see everything the GO has to offer. Dive into the different modes, technical specs, features, and more!
Virtual Demo
A virtual demo is the next best thing seeing a GO in nperson. Schedule a video call with our team and we'll do a walk through of the GO and help answer any questions.
Visit Us
Whether you live nearby or are passing through, schedule an in-person demo where you get a demo of the GO and see the factory where they are made!
Get GOing and save almost $2,400!
Offer ends November 30, 2022. Only valid on the GO base package.