Imagine a camping trailer designed to maximize living space & comfort while also optimizing your fuel economy.
= fuel efficient camping trailer
The rack system of the GO camping trailer sits a mere 52″ (or 4ft 4 in) from the ground. A Toyota Prius has a height of 58″. The GO literally tucks nicely behind and below most vehicles, making it an incredibly fuel efficient camping trailer. Designing the GO camper to sit low to the ground not only gives it a low center of gravity for great handling while driving curvy roads, it also gives it superb aerodynamics characteristics. GO owners regularly report a average drop of only 2-4 mpg during actual driving with a 4-cylinder Subaru Outback or Honda CR-V.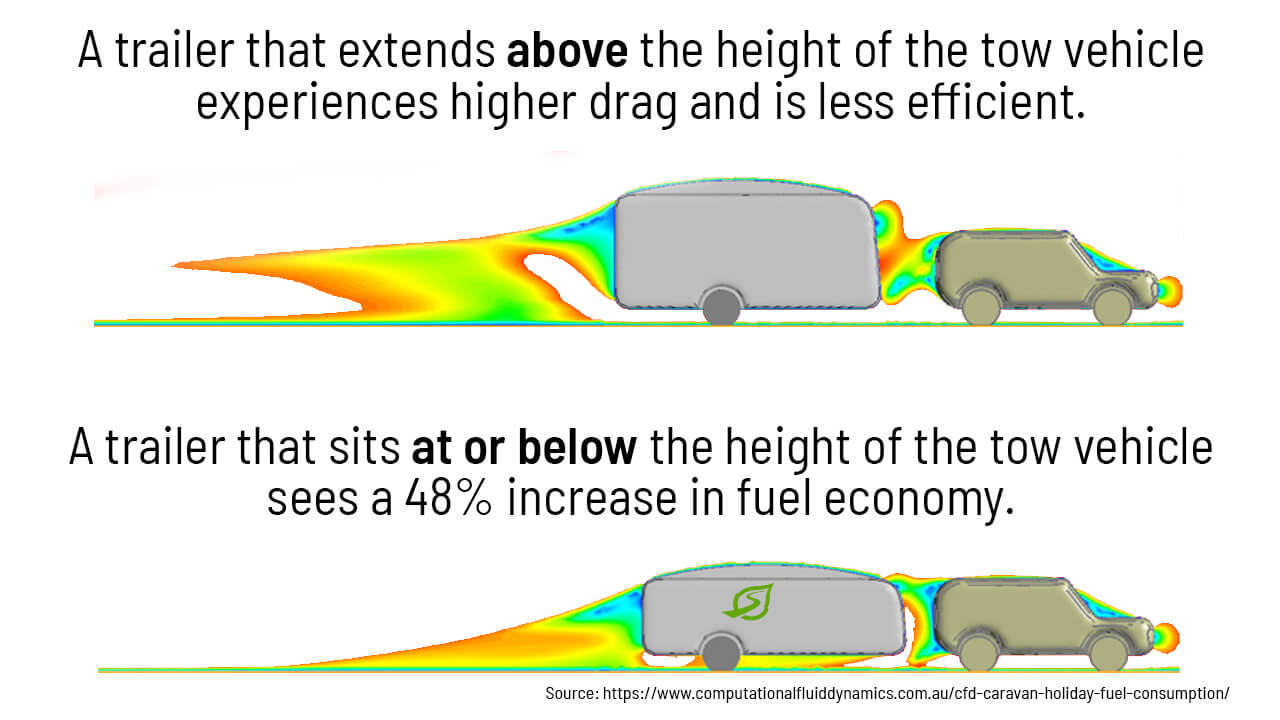 Haul Gear More Efficiently
Bring your toys and save on gas
The impact of roof racks on the fuel efficiency of vehicles is well-documented as being fairly significant. With the low profile of the GO camping trailer, it also makes for a more efficient way to travel with bikes, kayaks, and roof top gear. The overall height is lower on the GO than if the same gear were on top of your vehicle, which makes it a fuel efficient way to haul your gear and have a spacious camping trailer.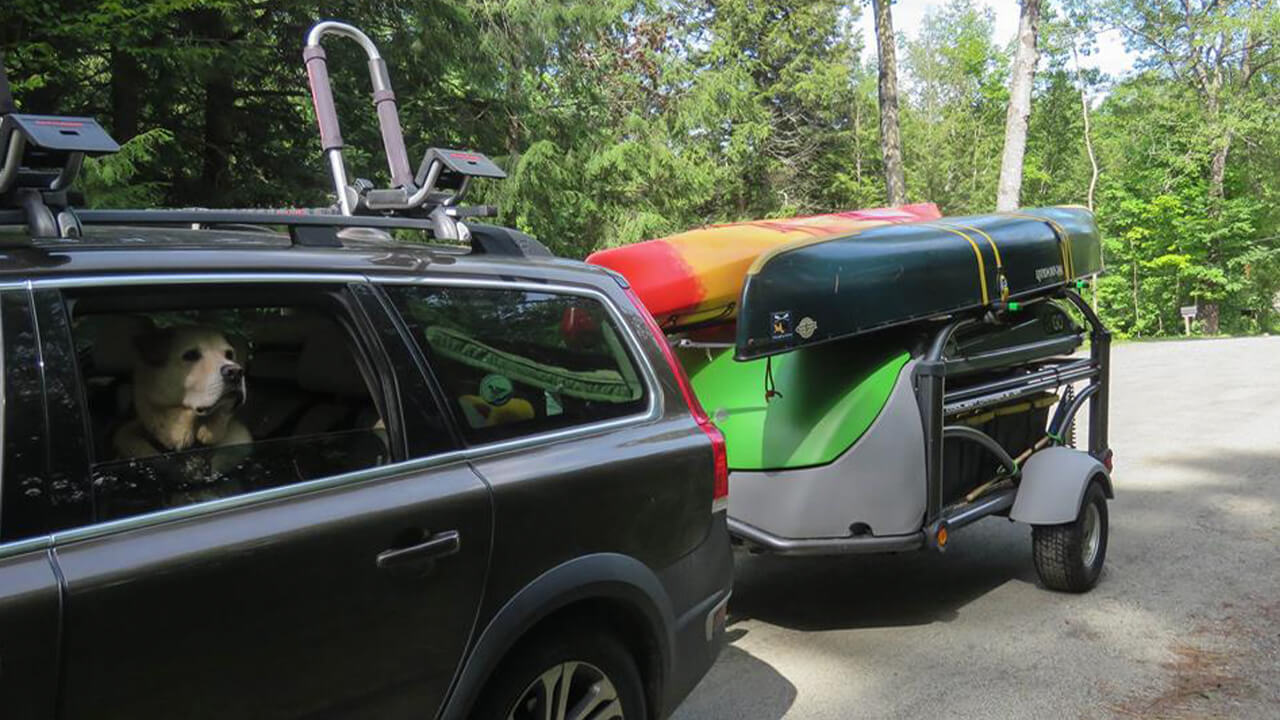 More Space for Less Weight
Weight can be a huge factor in fuel efficiency while towing a camper. The SylvanSport GO camping trailer weighs in at 840lbs, making it one of the lightest, most fuel efficient campers on the road. All while providing enough room for 4 adults to hang out, eat a meal, or play a game of cards. While you can opt for a teardrop camper, you will never match the spaciousness of the lightweight GO.  So, when you set out with your GO camper, you (and your wallet) can feel good as you pass by a few extra gas stations.