What do you like to do outside and how does the GO help you do it?
QUESTION: What do you like to do outside and how does the GO help you do it?
ANSWER: "My husband, Todd, grew up camping but I never got to experience camping. My family didn't vacation much. We had looked at RV shows for 15 years, but because Todd was in a band and played on weekends, it never made sense financially with the time we had. Now that Todd is not in the band, we were researching again and Todd found the SylvanSport GO online. It was the perfect fit for us because we could pull it with our compact SUV's, we could haul our kayaks and bikes, and we could store it at home! Also, since I am a teacher and don't work in the summer, it was small enough for me to handle and set up on my own if need be. We drove all the way from Mid-Michigan to Pennsylvania to pick it up just this past May because they are so hard to find! Our first camping trip in Michigan's Upper Peninsula was a smashing success! It was just Todd and I since we camped while our son enjoyed an engineering camp at Michigan Tech. We loved being in nature, relaxing, cooking on the fire, kayaking on the lake, reading outdoors, and telling everyone about the GO because so many people were intrigued! We have shown it to SO MANY PEOPLE and forwarded the link to the website! We love to travel, and the GO gives us the opportunity to leave at a moment's notice, enjoy the lakes and rivers of Michigan with our kayaks, and relax in the great outdoors. We look forward to taking the GO all over the U.S. It truly is "the coolest camper ever."
– Kimberli McMahan, Michigan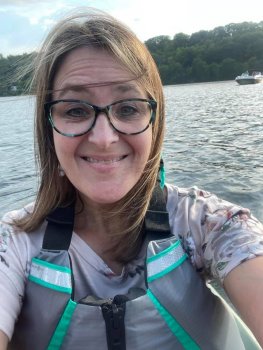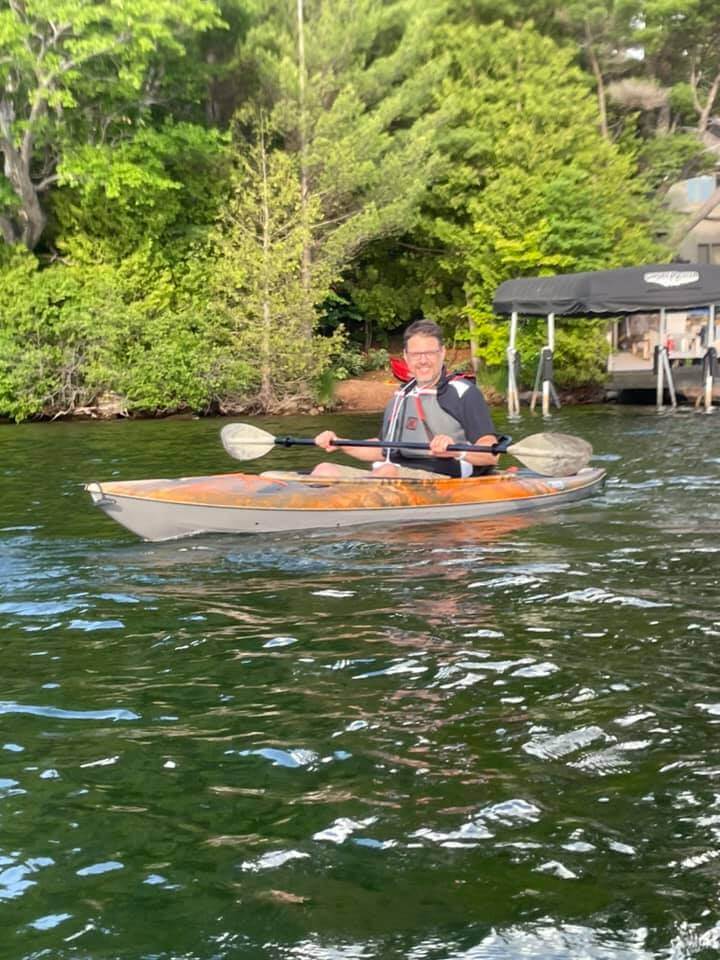 Lots of great photos from Kimberli's family enjoying adventures  around Michigan with their GO! 
ANSWER: "As a disabled Veteran, and a tent camper, the GO allows me to get out more. I cannot kneel without pain, so crawling into a tent was miserable, and I don't call it camping when using an RV. The GO lets me tent camp without dealing with a ground level tent. It is easy to tow, carries all our gear, and easy to set up and take down. It is a nice fit for me, my wife, and my service dog, Luna."
– Jonathan Edwards, Salt Lake City, Utah.