See what National Geographic Adventure called the"Coolest Camper Ever".
You just dropped the kids off at camp and now it's time for an adventure of your own! We invite you to visit us in Brevard, NC to see what makes the GO the "Coolest Camper Ever" and get up to 50% off outdoor gear in our factory store.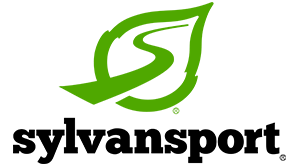 Award-winning, do it all camping trailer
Lightweight & towable by small cars, trucks, EVs, and SUVs
Tow with most vehicles and EV-friendly
Best in class cabin space
The Perfect Pop-Up Camper
GO is a comfy, lightweight camper that is also gear & toy hauler and utility trailer! The award-winning design of the GO stores the entire camper in the upper grey tent pod, leaving a versatile cargo area that lets you carry all your gear and toys, and even functions as a utility trailer.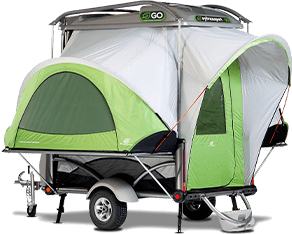 Stretch out & get comfortable.
Sleeps up to 4 adults
Standing room for up to 6' 5"
Fold-down dining table
Multiple interior configurations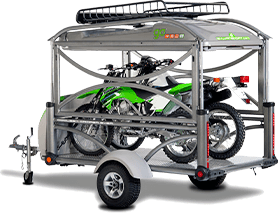 Bring your dirt bikes or ATV...
Carrying capacity: 810lbs

Cargo dimensions: 4' x 4' x 7'
Haul toys, gear, furniture, boxes, etc
Tent is stored in grey pod…camper is always with you!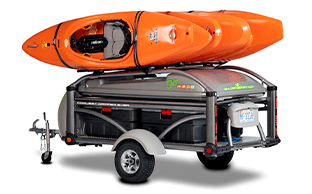 and your bikes and kayaks too!
Low profile, aerodynamic design

Rack system carries bikes, kayaks, etc
Cargo area for bins, coolers, and more!
Optimal load height for your gear…lower than most cars.
THE BEST IN CLASS CABIN SPACE. Multiple configurations let's you customize the interior to fit your needs. A king-and-a-half sized sleeping area fits a family of 4 + Fido and more!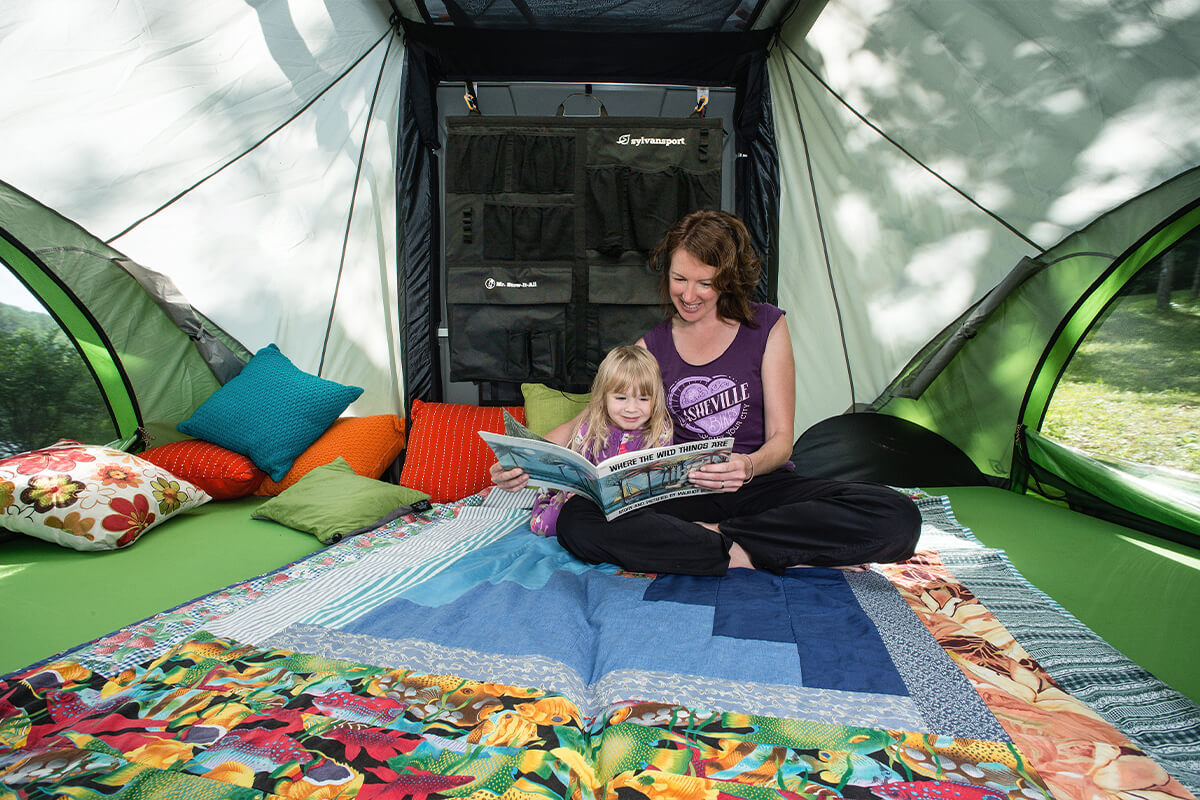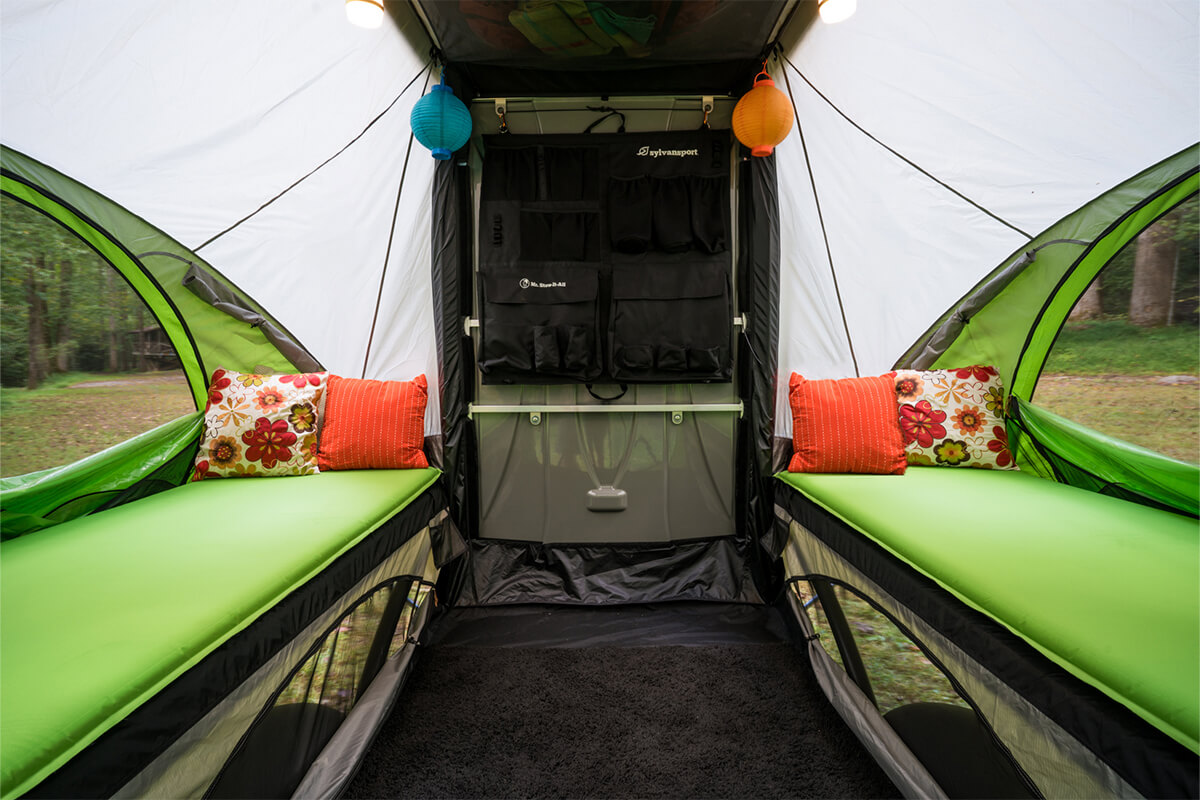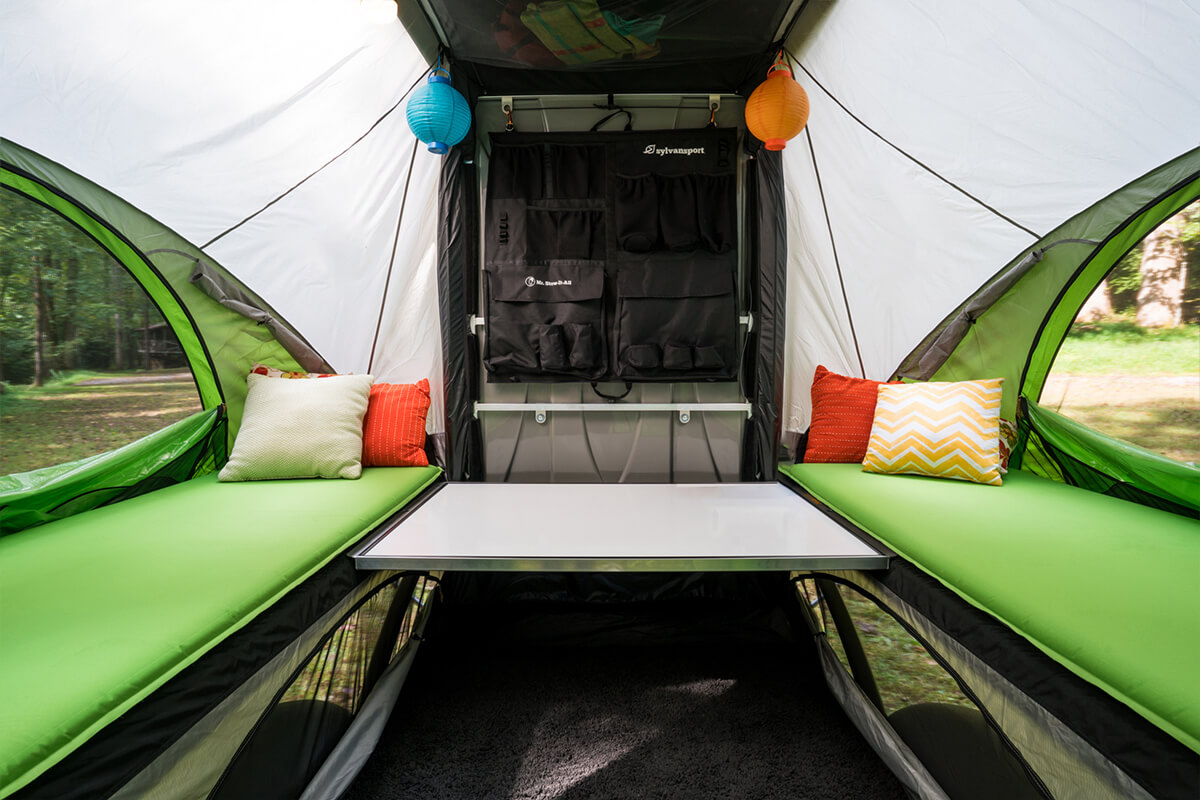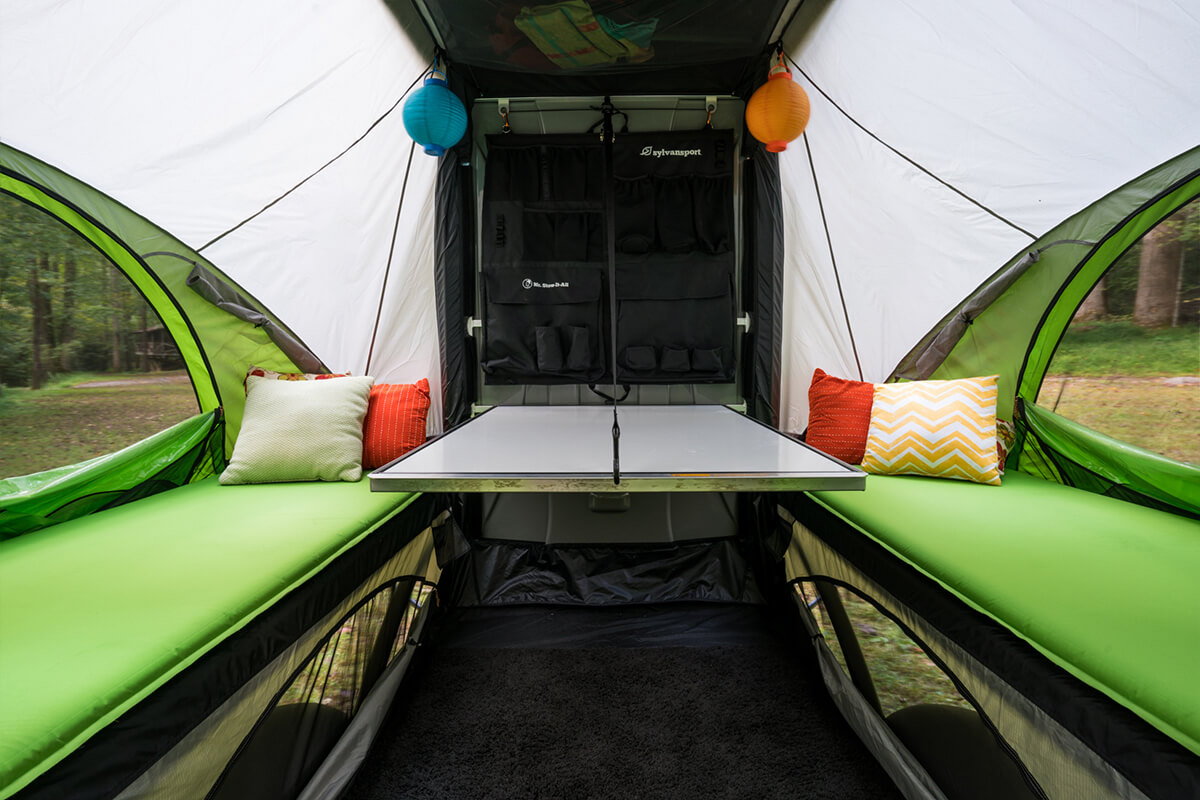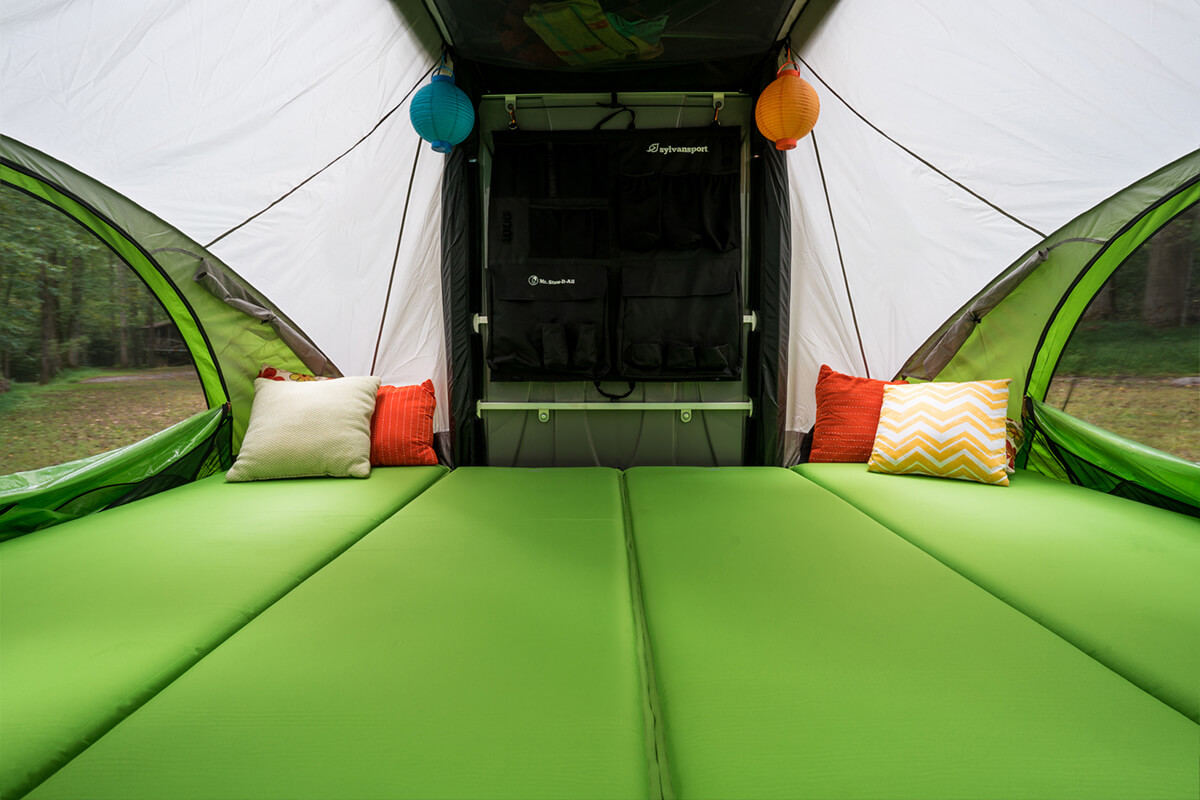 GO-Interior-Configuration-1
GO-Interior-Configuration-2
GO-Interior-Configuration-3
GO-Interior-Configuration-4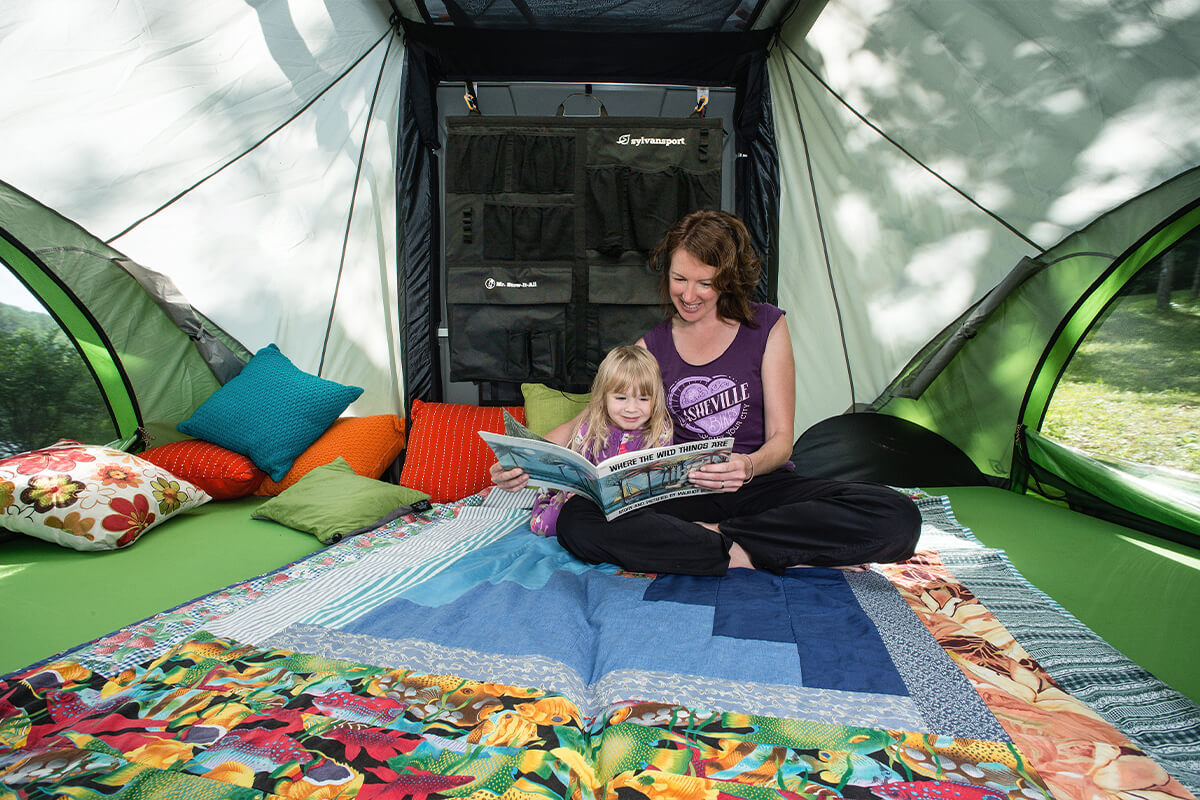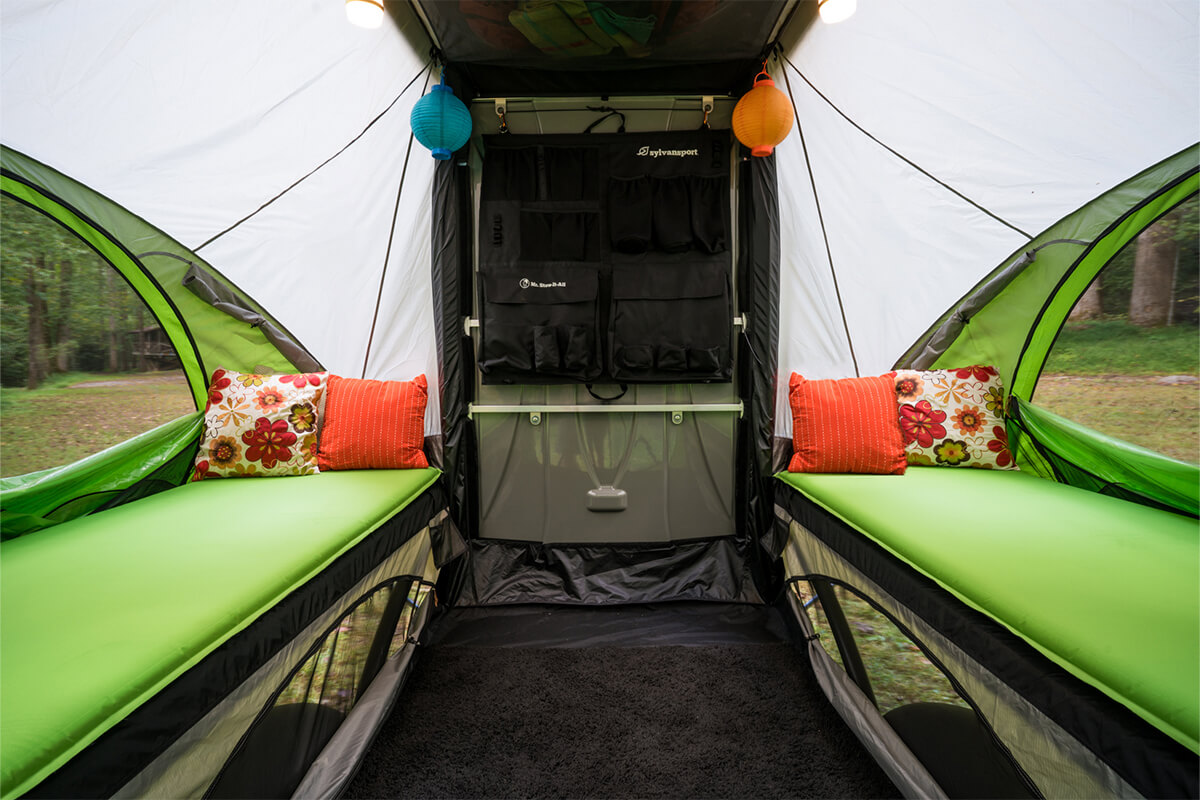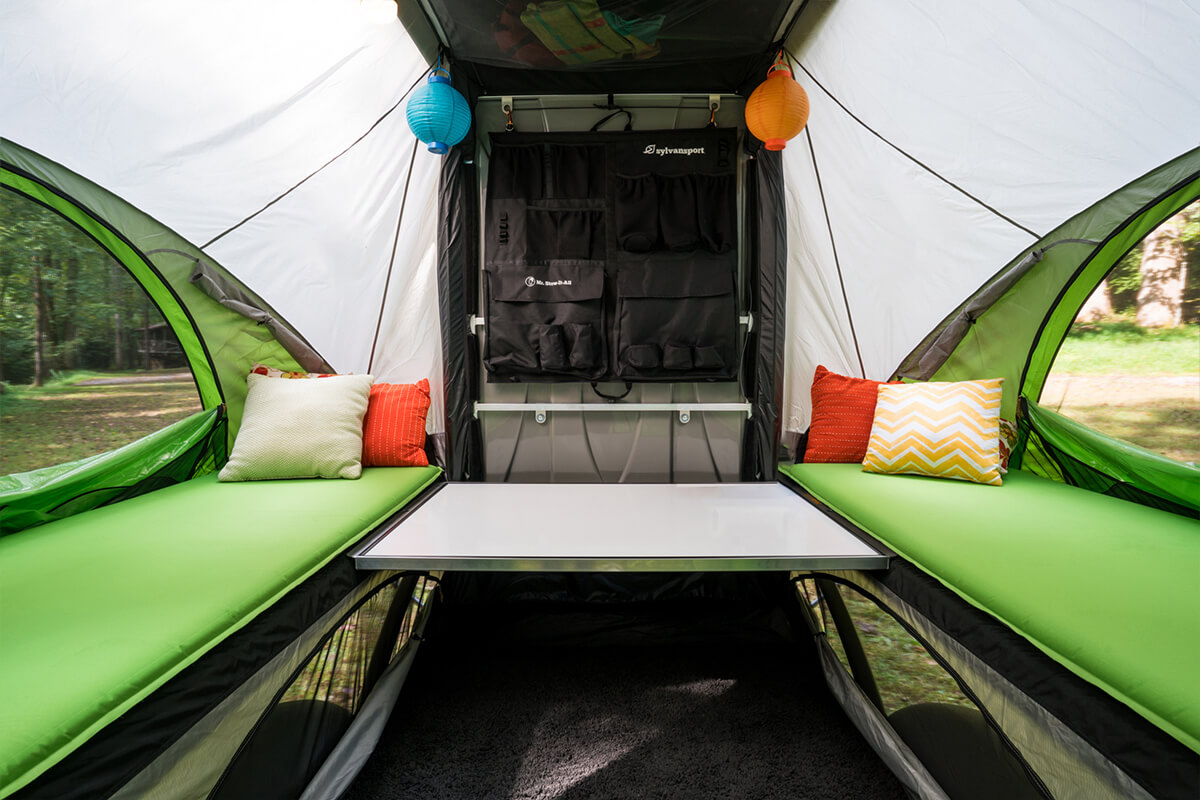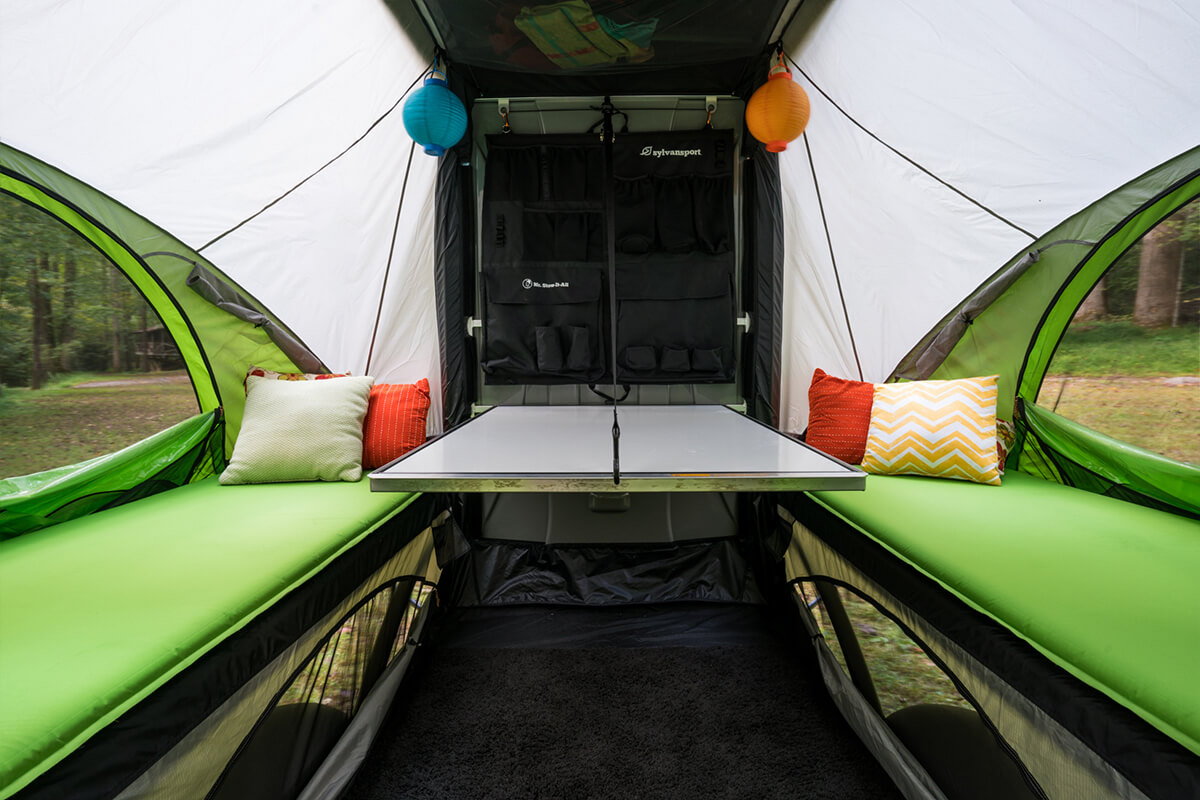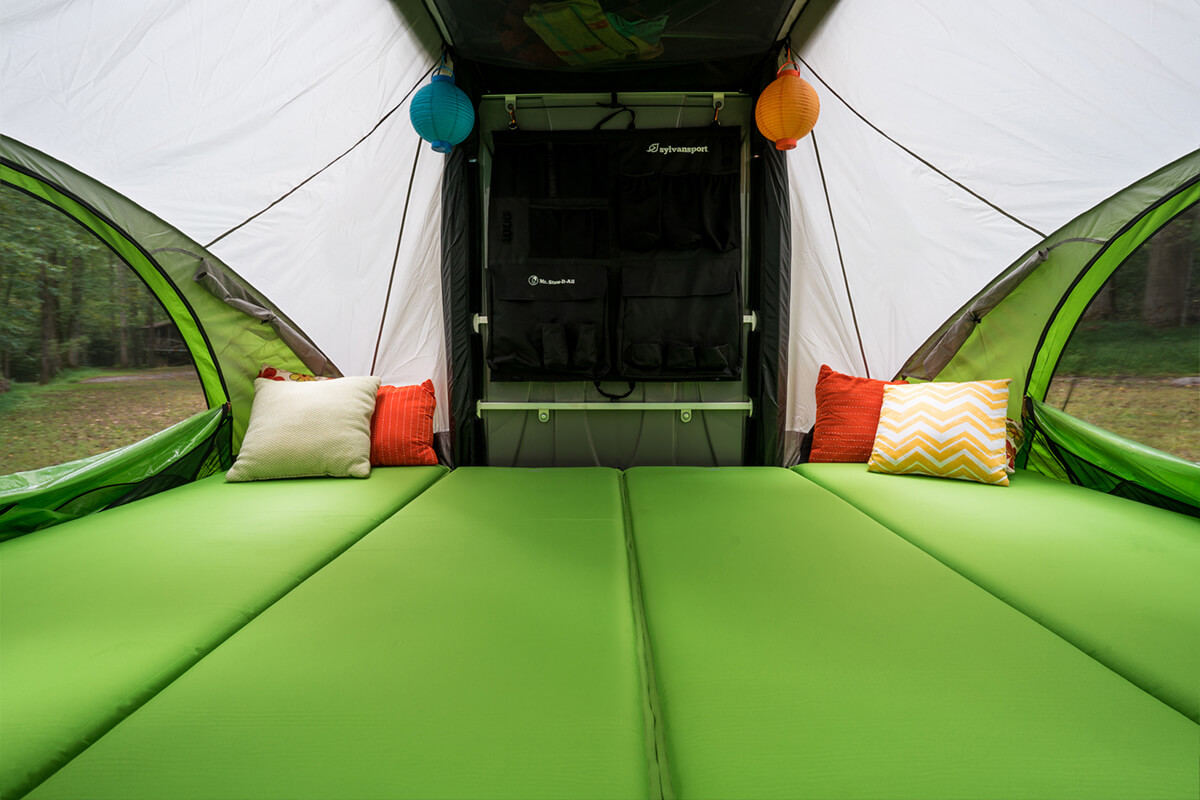 Proudly Manufactured in Brevard, NC
Nestled in the Blue Ridge Mountains, the SylvanSport factory and showroom are open to the public Monday-Friday, 9am-5pm. Schedule a tour with us and then go explore Brevard and the 100s of waterfalls in Transylvania County.