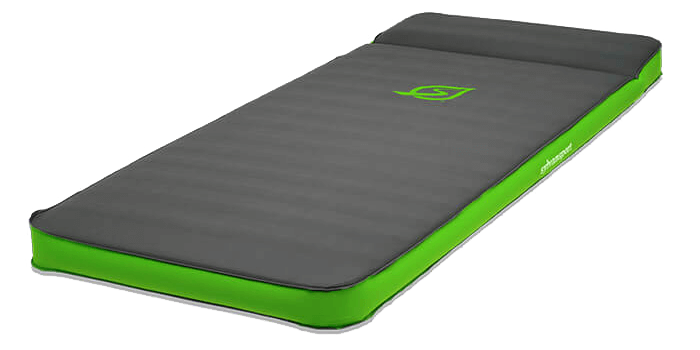 cloud layer self-inflating camping mattress
The SylvanSport Cloud Layer Mattress lets you take home-like comfort to your campsite. The innovative valve system makes inflating and deflating easier and faster than any other camping mattress on the market. Its 4″ thick fast-fill foam and air provide luxury comfort for a great night's sleep. The oversized 80″ x 34″ pad was designed to nest beneath the SylvanSport Cloud Layer sleeping bags and will fit perfectly on the SylvanSport GO bed frame.
4" THICK & oversized for comfort
Mattress is a full 80″ x 34″ and rolls up into its own carry bag. 4″ Thick for extreme comfort and a great night's sleep.
Double air valves +
fast-fill foam
Inflates and deflates quickly.
SOFT Velvet-touch
top layer
Soft and durable polyester fabric with heat welded seams provides puncture resistant quality.
waterproof stuff sack / air pump
Stuff sack doubles as a high volume air pump that allows you to customize firmness and make inflating and delating a breeze.
Cloud layer Mattress is designed to nest with the Cloud Layer Single and Double Sleeping Bags (sold separately) or on its own with your sleeping bag.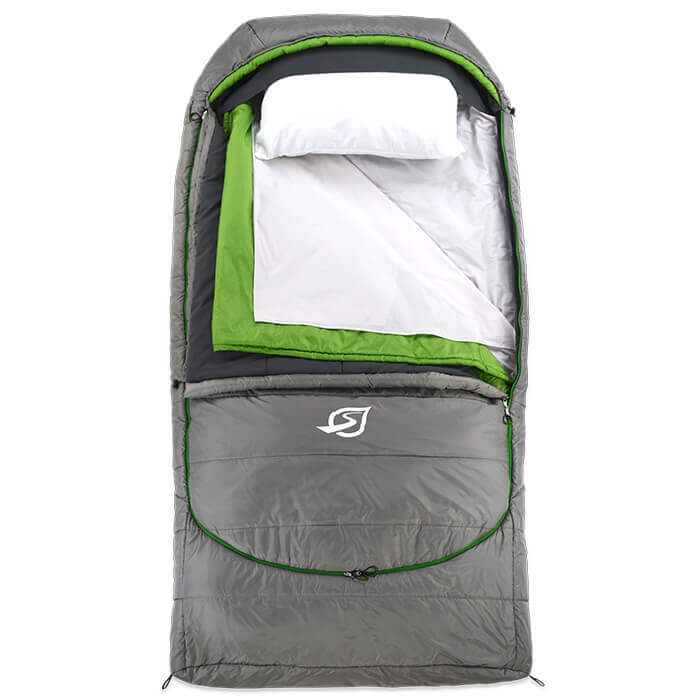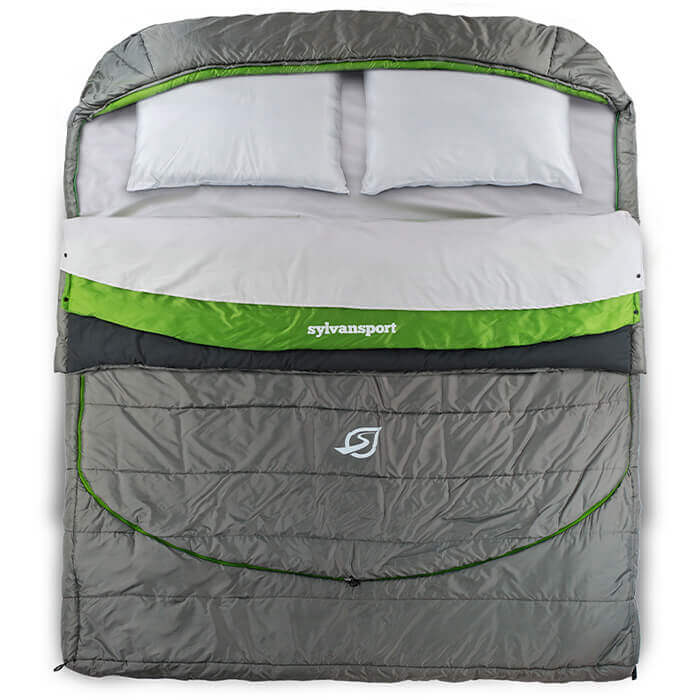 Wonderful support. Very nice sleeping. Definitely the nicest self inflating mattress that I've had. Definitely worth the price, happy with the purchase and would absolutely recommend it. Looking forward to camping many more days on this mattress!

Best self inflating mattress I've ever used. This might actually be better than my bed at home! Just received it, hope to get some winter camping in after the first of the year!


This mattress is the bomb for camping! Self-inflating feature works great…and the deflating feature is really nice to remove air quickly. It is roomy enough to roll over, rather than the typical "slide and scoot" method of my other pads. Extremely comfortable.