We asked 5 dogs what they love most about camping in the GO. 
WE ASKED 5 DOGS What they love camping about Camping in the GO. 
#1. "We GO camping more often! The GO makes it easier for us to get out more, so we are taking more trips!"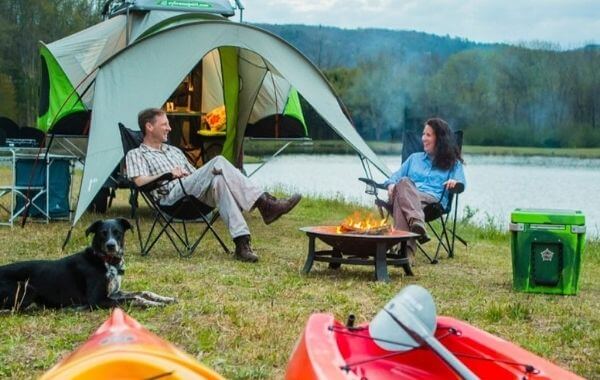 Camping with Dogs Tip! Packing is usually the biggest hurdle to camping, so if you can keep things packed and stored with the GO it's easier to head out on a trip. We've heard from GO owners that our  packing cubes are great for organizing dog leashes, bowls, toys, etc all in one place. 
#2. "I love all the BIG windows - especially the ones down low. Perfect for keeping watch and for keeping me cool."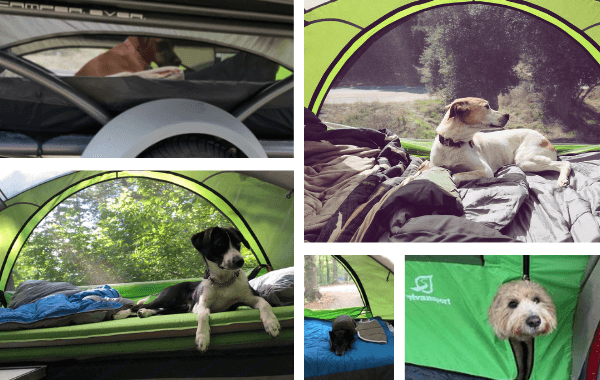 Camping with Dogs Tip: It is never recommended to leave your dog unattended in a tent. If you are leaving camp for a hike or bike ride and your dog can't go, you can search for local dog sitters using an app like Rover. Many allow drop off hourly options for dog sitting and others will come and pick up your pup. 
#3. "It's super comfy - i love the sleeping options. I can sleep on the table, under the table, or even on the King+ bed - if my parents let me up there."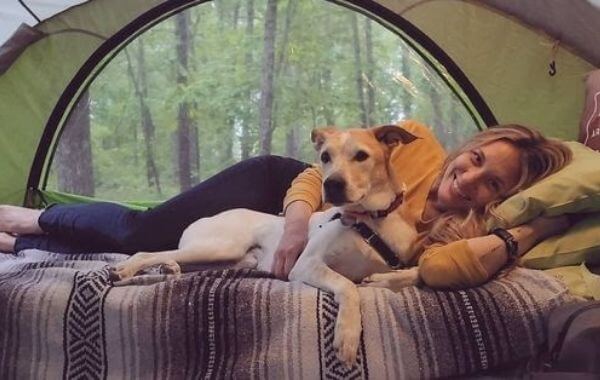 Camping with Dogs Tip: Bring along some towels for drying off your dog before bed. A wet dog inside a tent can create more condensation inside your GO. 
#4. "The awning gives me a nice shady spot for lounging in the afternoon."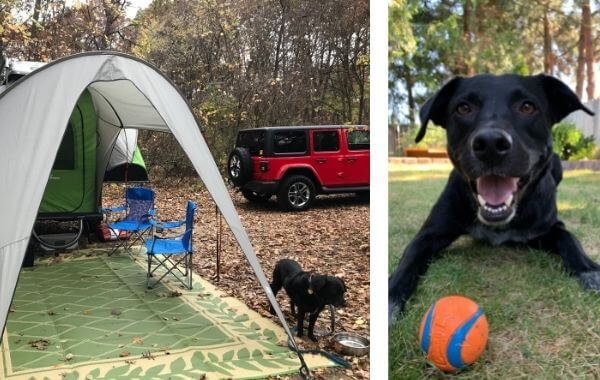 Camping with Dogs Tip: Different campgrounds have different rules for dogs. If booking at a State or National Park just be sure pets are allowed before booking. If you are using other camping spots such as HipCamp toggle the "Pets" option under "Amenities" on the lefthand side of the discover map. There is a lot you can do to make sure these sites remain a welcoming place to our canines. Check in with your host, let them know you have a dog with you, tell them a little bit about her/him (if they haven't asked you already). Some sites may have resident animals that you'll need to be aware of.  
#5. "I love that my parents aren't mad at me if I get inside a little dirty since it's so easy to clean. At the end of the trip, they just shake out the tent we're set."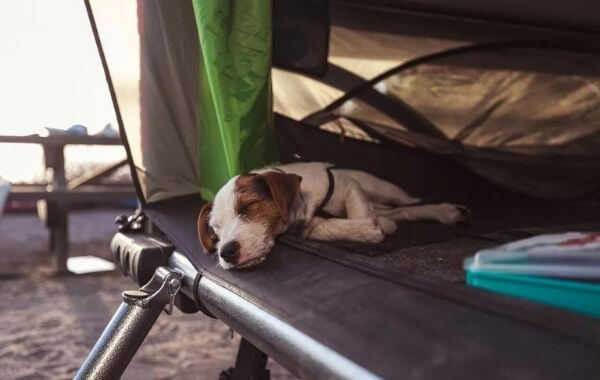 Camping with Dogs Tip: When you are packing up your GO, if you leave the door open and unzipped as you begin to pack the tent back in the pod, you can actually use this as a time to shake out all the dirt and dog hair right out the front door. Broom free!