Awards & Recognition
If you had a trophy wall as a kid, you probably felt deeply proud of your achievements, but also humbled by all the recognition. That's kind of how we feel about these awards and honors for the GO and GO Easy. We're super excited that top notch media and design foundations have taken notice, but we're also not letting it go to our head. The real reward is doing what we love, building the kind of cool outdoor adventure gear that we want to use, and then making it a reality. Seriously, it doesn't get any better than that.
#1 RV for Outdoor Adventure
The Reveal is a completely re-imagined opening session that will unveil the best of the best RVs chosen by a consumer-focused panel, and streamed online to thousands of consumers through Go RVing.
The SylvanSport VAST was chosen as the #1 RV for Outdoor Adventure for 2019.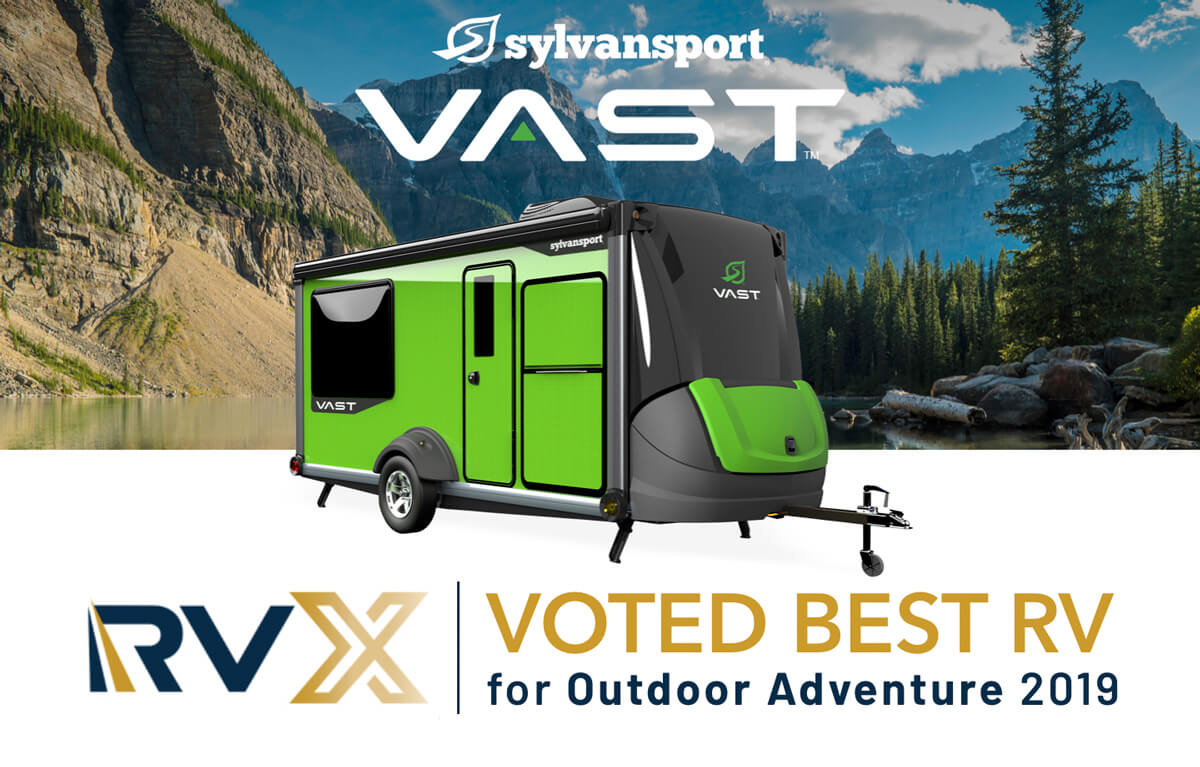 National Geographic Best of Adventure Gear
The editors of National Geographic ADVENTURE magazine declared the GO the best base camp of the year and raved, "Coolest. Camper. Ever. The SylvanSport GO is the camp trailer for people who've never even thought about camp trailers."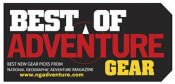 Men's Journal Gear of the Year
To qualify for the Gear of the Year, you have to be the best of the best. Editors praised the GO for its sleek, innovative design and efficiency, and for its unique ability to transform from gear-hauling storage mode to an adventure camper in less than 10 minutes.
IDEA/Businessweek International Design Excellence Award (IDEA) Gold Winner
SylvanSport received one of 35 Gold IDEA awards out of 1,517 product and concept submissions. One of the world's most prestigious design competitions, the International Design Excellence Award is a celebration of the most innovative and exciting product and product concept designs out there.
The Edison Award honors excellence in new product and service development, marketing, and human centered design and innovation. The SylvanSport GO was a finalist in the Athletics and Recreation category of the Edison Awards, which are known informally as the "Oscars of Innovation."
International Aluminum Extrusion Design Grand Prize
The GO features super precise fixturing for aluminum components, which is no easy feat. It caught the attention of the ET Foundation, which awarded the GO its Grand Prize for its multiple uses and masterful application of aluminum.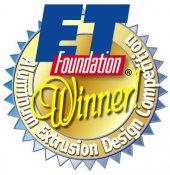 AdvantageWest Lone Eagle Award
SylvanSport company Founder and Chief Innovation Officer Tom Dempsey was awarded the Lone Eagle Award for area entrepreneurs who have made a positive impact on their communities.