One of the most awesome road-trip/camping-trips we've seen in a long time just began today –  and will be rolling on every day, for the next five weeks. Our VP of Sales, Earl B. Hunter has spent the last year and a half traveling around the US and Canada opening up great dealers to serve our customers. Earl and his 7 yr. old son (and Jr. Executive Director of Sales), Dillon Hunter, have packed up the Silverado and their GO and are heading west to see this great big country of ours. Along the way, they'll be visiting some of our great dealers and customers, seeing landmarks and the most fun of all… camping in the GO! Earl spends a lot of time on the road, so he thought what better way to kick off summer vacation than an epic road-trip with his son!
Their first stop? Chicago! Dillon & Earl will be at Airstream of Chicago on Saturday, from 10 – 12 noon. Then it's on to Prosser RV in Wisconsin, where they will also be on Saturday from 3-5 pm. Not wasting any time, it's on to the Wisconsin Dells (the waterpark capital of the world) and then Minneapolis for some more camping fun. We'll be keeping tabs on Earl and Dillon here over the next few weeks. You can also check out our Facebook page for up to the minute reports from the road! Keep an eye on the map (on the Facebook page) and if ou have any suggestions, for earl and Dillon (where to camp, paddle, bike and what sights to see) leave a comment… they'd love to meet you too!
We'll be updating Dillon and Earl's map frequently. Please check out our Facebook page for more details.
Dillon making some last minute checks before the Dillon & Earl on the GO X-Country Camping Trip hits the road.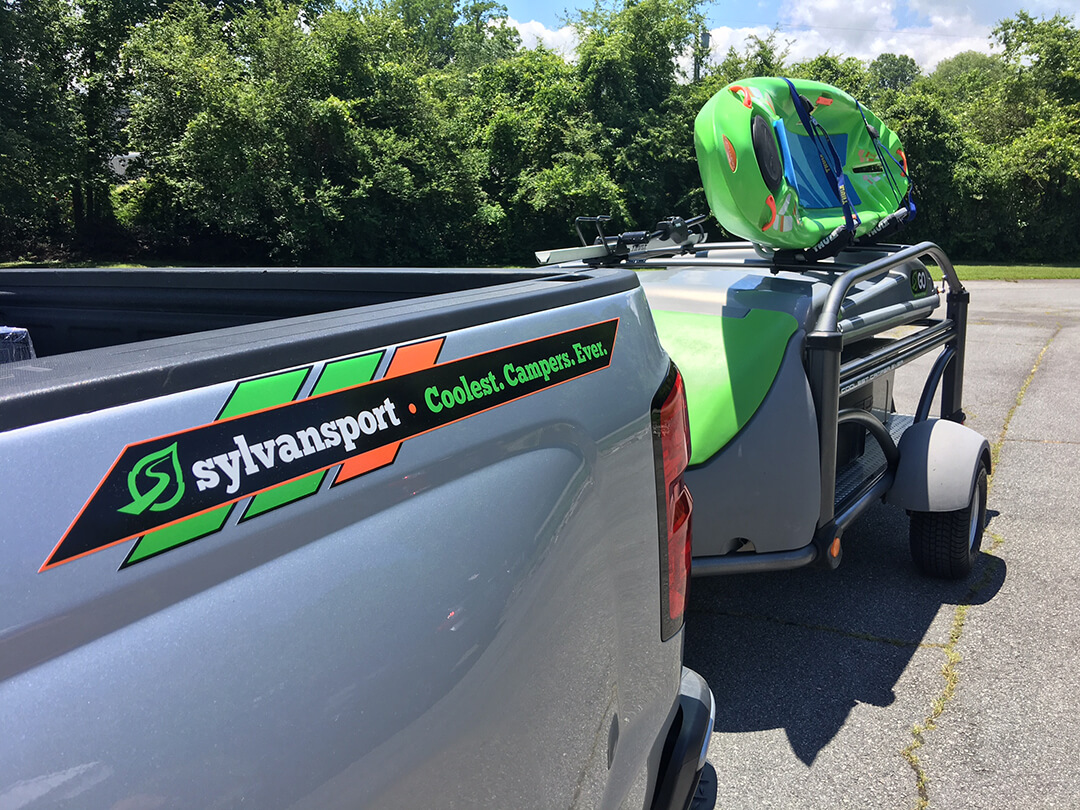 The loaded up Silverado and GO combo look pretty sweet carrying the matching Bellyak.
With Rubbermaid Action Packers, Yeti Cooler and A/C ready to load… it's almost time to get GOing!
First fuel stop, on the way to Chicago
Dillon and Earl's first stop, up in Chicagoland.